FREE SHIPPING & RETURNS WORLDWIDE!

DUTIES & TAXES COVERED WORLDWIDE
Find your nearest boutique
We had the pleasure of designing a gown our beautiful bride Abbi Cooperman on her special day. Abbi is our lovely bride who got married in Agoura Hills, California. She looked stunning in her Suzanne gown from our Homage to the Sizzling 1920s collection, which fit her like a glove.


She was all smiles on her big day as she graced her guests with her radiating presence. Below you can see exclusive wedding video and feel all the excitement from the wedding. We also asked Abbi some very personal questions about her special day. You can read all about her amazing wedding below:

With so many bridal options today, what was the deciding factor when it came to picking out your gown?

I have always know that I wanted a gown that was timeless. Nothing too trendy and something elegant, sexy, and simple. I wanted the details to be vintage and classic but the dress still maintain relevance to today. To me that's Galia's line of dresses. Her dresses exemplify a brides dream.
How did you meet your husband and how did you know he was the one?
My Husband Tal and I met through my roommate who was our mutual friend. I knew the first weekend I flew from my home in Vegas to visit him in LA he was the one by all of the things we had in common, he and I have the same sense of humor, and I loved seeing the loyalty he has with his friends. He was so much fun and treated me like a princess. He took me to his family's home and told me he wanted to have his wedding there, and a year and a half later we did! I'm so blessed to have married my best friend.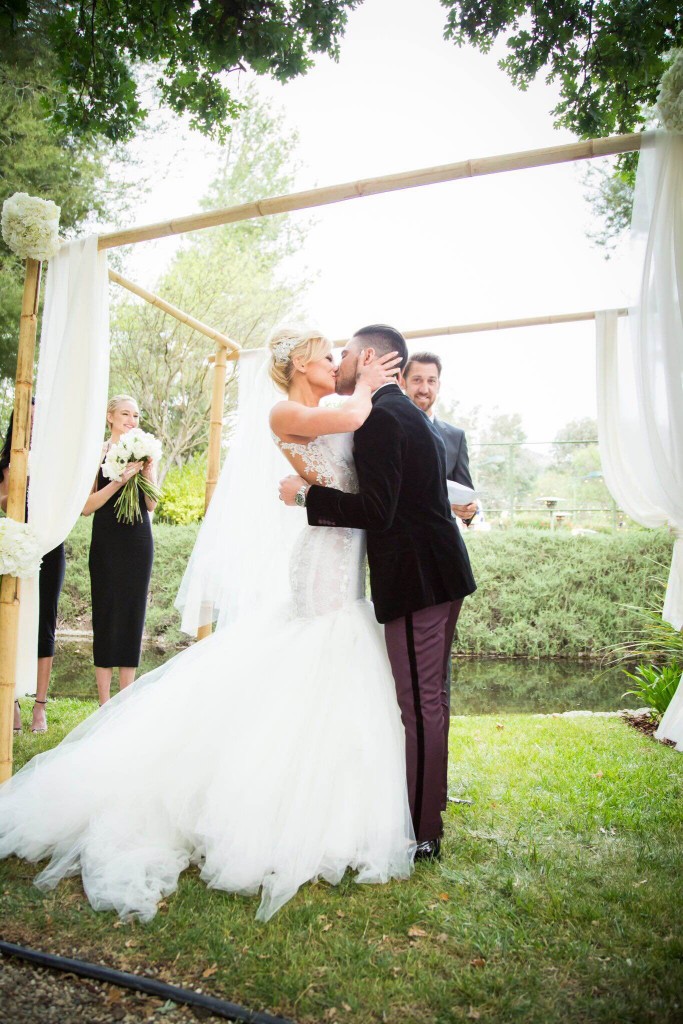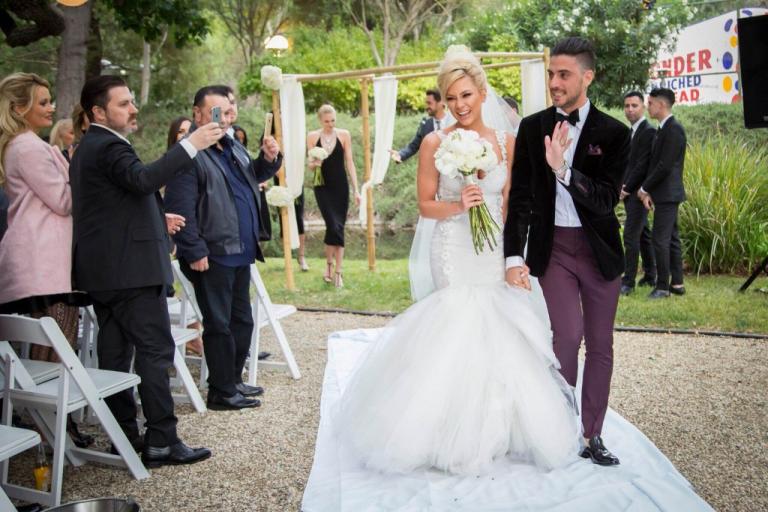 Where did you get married and can you tell us about your wedding day?

Tal and I got married at the house he grew up in in Agoura Hills, CA. It's a gorgeous 14 acre lot with amazing landscaping, including the tree we had our ceremony under surrounded by water. The back yard has a polo field, volleyball sand court, and a tennis court which is where we had our reception. We hung lights from the island tree and wrapped the bridge in vines and flowers. A string quartette set the tone, it was incredible. Our officiator was Steve Astephen who is one of Tal's best friends, he was amazing. Steve threw in bits of humor and love that kept a great energy throughout the ceremony. Afterwards we had a cocktail hour at the backyard pool with a live Mariachi Band, cervesa and Deleon tequila. It definitely got the night started!! The party continued on the tennis court with DJ PolItik. Tal and I heard so many people say "no one remembers the food", and we wanted something everyone would love so we had an In N Out and Wahoo's fish taco food trucks with waitered service. It was perfect!!! We danced and partied with our friends until midnight, and then we blinked and it was over. It went by so fast but it was a dream come true. It was such a fun celebration.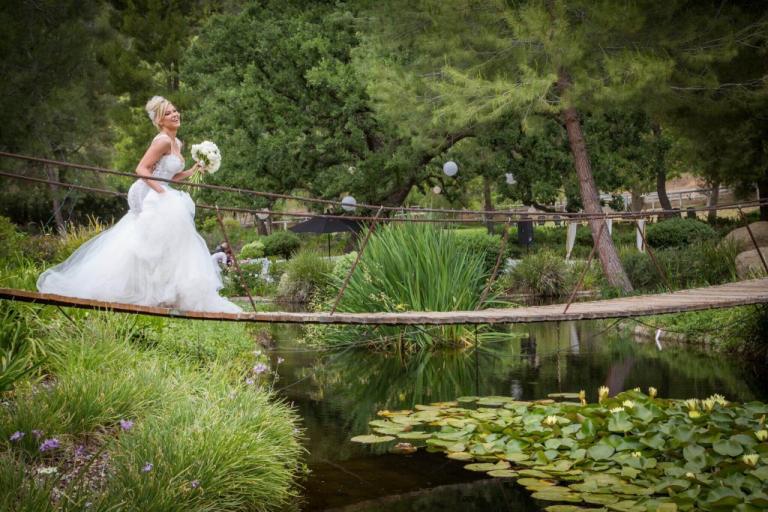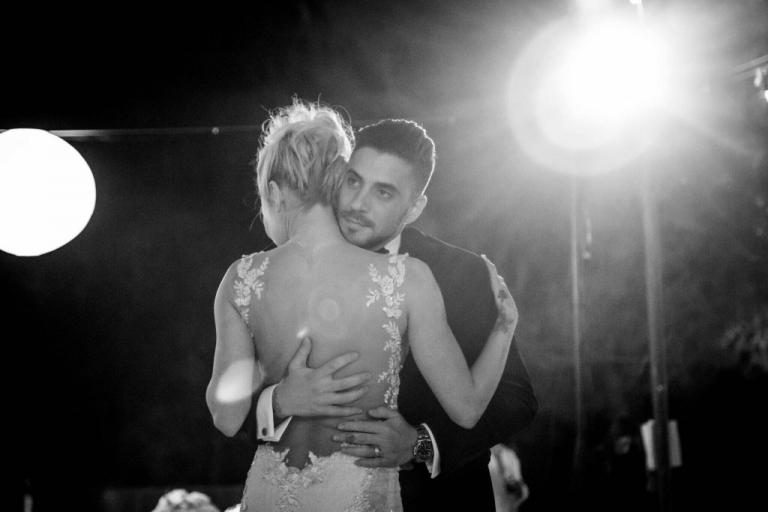 What was the highlight of your special day?
The highlight of our day was when Tal surprised me at the alter with a new ring. When we first talked about wedding rings we decided (I thought) that we would just use my engagement diamond band for my ring. But, when our officiator asked Tal to place my ring on my finger I was completely blown away with a new gorgeous ring. My reaction was priceless, I didn't cry until then. He's the best at surprising me.
Finish your registration for {City} Trunk Show