FREE SHIPPING & RETURNS WORLDWIDE!

DUTIES & TAXES COVERED WORLDWIDE
Find your nearest boutique
Our GLbride of the week is the beautiful Elise Rice. She wore the amazing Greta Garbo gown from the Tales Of The Jazz Age Collection and it fitted her like it was made only for her!
So what is her love story and how did she find her one and only wedding dress? Here is her story.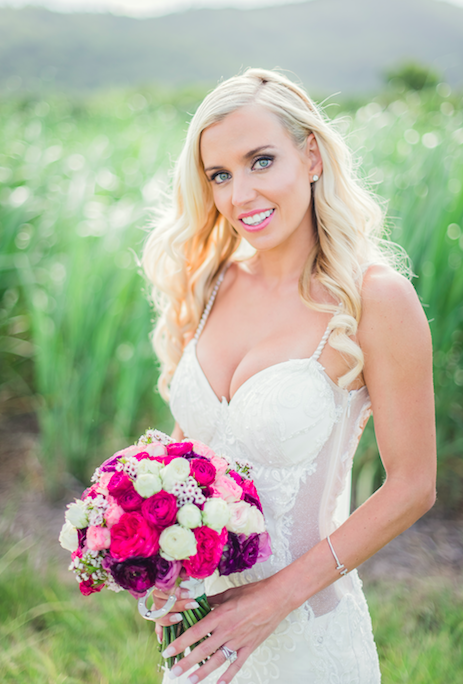 She was in Australia and went to a bar with a few friends and a man walked up to the bar and they instantly made eye contact. They couldn't stop smiling at one another. He then came over to her table with a bottle of champagne for her friends and her to share and he told Elise: "well, that smile of yours must have been the biggest welcome mat for me to come over here" (our heart just skipped a bit really).
After this night everything was just love and more love. Their first trip together was to Hamilton Island with a few friends and that is when they became officially together, so when James proposed, he hired a private jet and took her back to Hamilton Island on it (whatttttttt? a private jet? O-M-G). Elise says she was very excited since she knew something was going on when she sat down on the jet. They took off into the sky and James went to the front of the plane and got her a champagne and while he was coming back he went down on one knee in the aisle of the plane while he was shaking and he asked Elise to marry him. Elise cried and of course, she SAID YES!!!
After their amazing trip while being engaged, Elise came back and went to the Galia Lahav's Trunk Show at Versace Gold Coast. She had done a lot of research on Instagram before about wedding dress designers she loved but she couldn't take her eyes off our page (yeiiiiiii). She was on Facebook one day and as destiny will have it, the Gold coast Trunk Show appeared on her feed and she booked it straight in and the rest is history.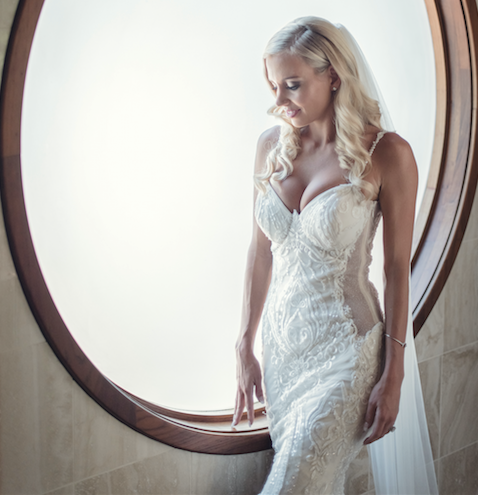 When we asked Elise about her favorite part of her wedding, she told us it was while walking down the aisle in her dress watching her hubby cry (OMG this is the best part ever, like in the movie 27 dresses!!!!!). And not only that but her step son who is 10 years old, also looked at her in an incredible way and his jaw dropped and mouthed "oh my God"… she described it as the most special moment. Elise's special day can be described as enchanting, breathtaking and everything she ever dreamed of and it was truly a magical day!!!!
We hope for Elise and James the happiest life and for all future brides, to look as good as Elise did in a GLgown!
Finish your registration for {City} Trunk Show