FREE SHIPPING & RETURNS WORLDWIDE!

DUTIES & TAXES COVERED WORLDWIDE
Find your nearest boutique
Ready to immerse yourself in a world of pure bridal chic? Well, you're in for a treat! Picture this: New York's hip Soho district—home to Galia Lahav's flagship boutique, a fashion wonderland that's all about pushing boundaries. And who's here to spill the style secrets? None other than Terry Hall, the Senior Director of GLNY! Let's dial up the excitement and dive into this epic conversation, because it's all about the young, fabulous brides out there- this one's for you!
Welcome to our flagship boutique nestled in the heart of SoHo—a fashion-forward district that strikes the perfect balance between high-end designers and a laid-back, relaxed vibe. Shopping for your dream bridal gown can be overwhelming, but our location, inviting ambiance, and friendly staff are here to melt away those tensions. We pride ourselves on offering brides a curated selection of three unique collections, each catering to different price points. The Galia Lahav lifestyle isn't just aspirational; it's accessible. With a wide range of styles and silhouettes, our core aesthetic is pure glamour, yet we provide numerous options to craft your entire wedding wardrobe.
One of the highlights of our calendar is the trunk show event that unveils new collections every April and October. Equally thrilling is when these collections finally arrive in-store a few months later. In fact, we're eagerly awaiting the arrival of our New Collection debut any day now!
While our selection boasts endless fabrications, we understand that sometimes you have a specific color or style in mind. At Galia Lahav, 'No' is not in our vocabulary. If we can make it happen, we will. Wedding wardrobing goes beyond just the dress. It encompasses your entire image and vibe, and the devil is in the details. Accessories often serve as the vehicle to express your personality best. Our seasoned bridal stylists are here to help you craft your overall bridal fashion 'moment.' And if there's something we don't have in-store, consider us your resource to ensure your desired 'look' becomes a reality
Terry, as the Director, you oversee every aspect of the Soho boutique's operation. What inspired you to be a part of the Galia Lahav team, and what do you find most rewarding about your role?

I had the pleasure of meeting Galia at bridal market in NYC ten years ago and immediately fell in love with the brand and Galia's deep passion for creating these once-in-a-lifetime experiences.  I recognized that we shared similar visions for having the opportunity to step into these brides' lives and one of the most important moments for them, and helping them realize their dream that will be remembered forever is a true honor.
2. The hallmark of haute couture is an impeccable fit. Can you share your insights into how Galia Lahav achieves that perfect fit for brides, making each gown feel like it's tailored exclusively for them?

 It's interesting because brides fall in love with Galia Lahav's glamorous aesthetic, but it's the moment they actually put one on that they really fall in love with it!  We take copious and detailed measurements for each gown so that when you step into it for the first time, you quickly see what makes our gowns so special.  Our gowns highlight your best attributes and make every bride feel red-carpet ready.
Brides often seek more than just a dress; they desire a unique experience. Can you describe the Galia Lahav experience, from the moment a bride walks in until she finds her dream gown?

 We consider ourselves as being in the business of creating lifetime memories, not just designing a dress.  We recognize the sanctity of this time in a bride's life and want to make every lasting impression a perfect one.  This is a wedding journey that the bride is on and we are with her from inception to the reception!
Customization is a key feature at Galia Lahav. What options do brides have when it comes to personalizing their wedding gowns, and can you share any standout examples of brides who created truly one-of-a-kind dresses with your team's assistance?

 Every bride wants to feel like she is wearing a one-of-a-kind gown, and she should.  We love being able to customize our brides' gowns to match and enhance their vision and give them a truly unique look for them.  I always say, "If there is ever a day that a lady needs to express who SHE is through her sense of fashion, it's her wedding day.  If she is wearing something that feels like her, she will be her true self that day, and that's who everyone is expecting to show up!
The Galia Lahav brand is synonymous with luxury and sophistication. How do you ensure that every bride who visits the Soho boutique feels like royalty and leaves with not just a dress but a treasured memory?

From the moment our brides walk into GLNY, until they walk down the aisle, we are with them every step of the way.  We have a wonderful team that loves to be advocates, resources and a sense of support for them throughout their journey.  We are there for them for not only their complete wedding wardrobing, but also a sense of support during this journey.  We understand luxury, and to us, luxury means listening to, and understanding, what the bride wants and making that happen.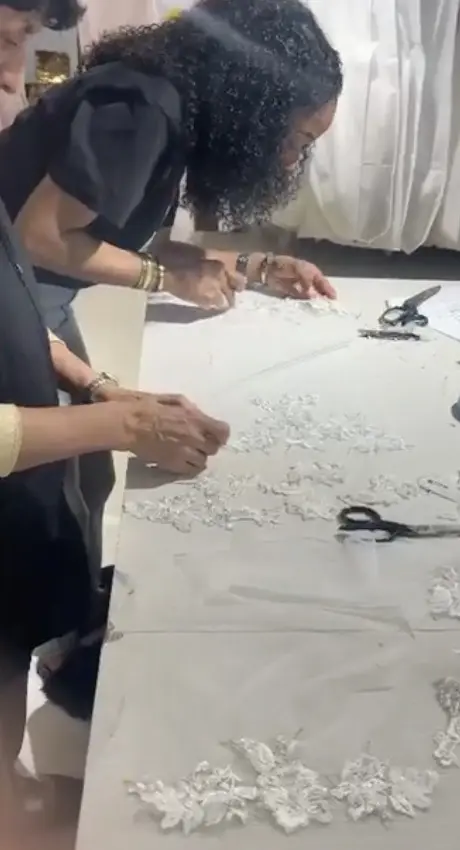 When brides come to Galia Lahav, they often have a vision for their wedding day. Can you tell us about a particularly memorable experience where you and your team turned a bride's vision into reality, ensuring she felt radiant on her big day?

We love learning about each bride's vision, and if there's one thing I have learned after working with thousands of brides, no two visions are the same.  We recently had a former bride who wanted to wear GL on her ten-year wedding anniversary.  We customized the perfect gown for her vision, but we learned that she was unsure of how to dress her three year old daughter, but she wanted her to feel inclusive.  We reached out to our team (Sharon) and were able to present the client with a sketch of a gown for her daughter in matching fabric that we could produce.  The client was over-the-moon and so touched that this special anniversary would be forever memorialized with her daughter in a matching gown.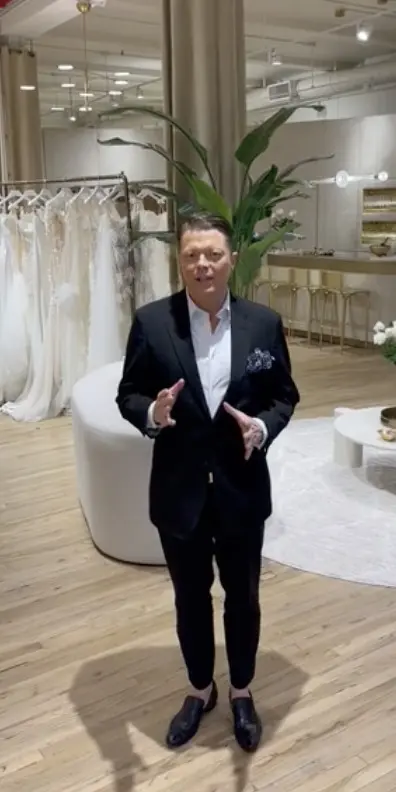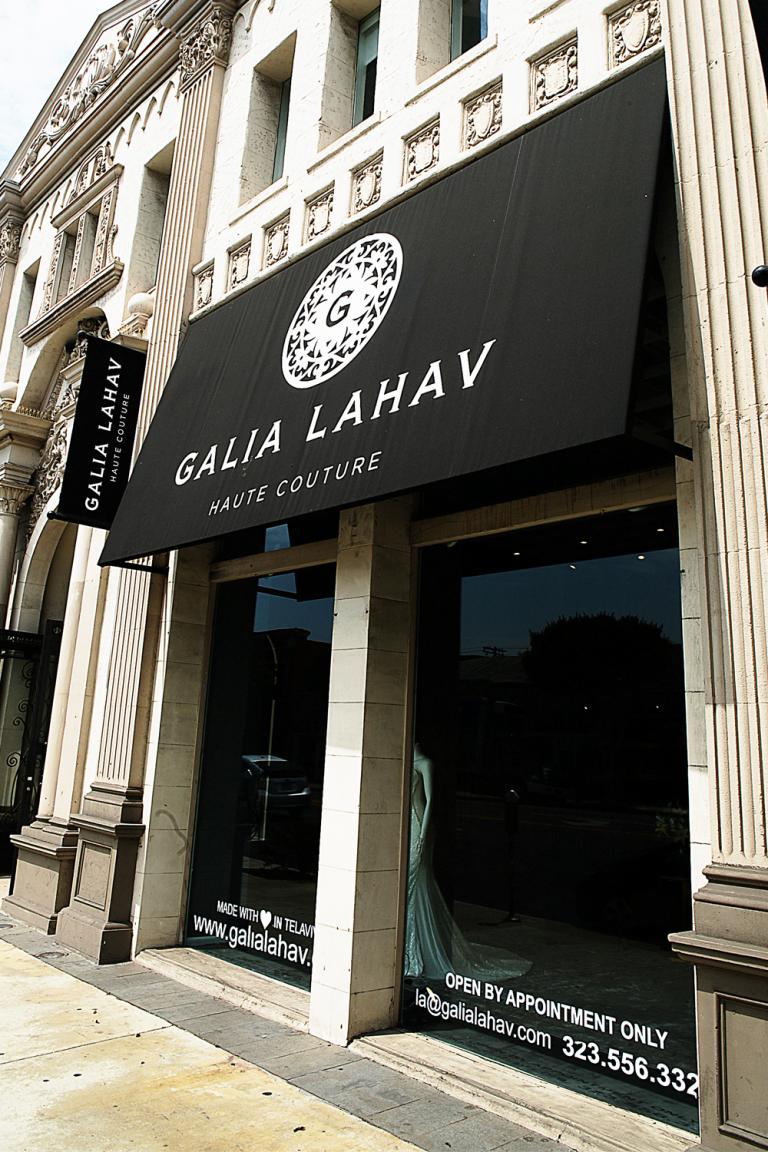 The bridal journey can be both exciting and emotional. What kind of support and guidance does Galia Lahav offer brides during the fitting and alteration process, ensuring that every detail is perfect?

We understand that the wedding journey is an emotional experience and that there are a lot of moving parts.  We have an expert team from receptionist, to stylist to alterations artisans that will guide her and support her through every step of the way.  We encourage them to lean on us as the experts and let our experts do what they do best.
From your perspective, what makes the fit, experience, and customization at Galia Lahav unique, setting it apart in the world of bridal couture?

The fit is everything!  The reason I say that is, if the bride feels like her best self in her dress(es), she will be her best self.  At GL, we really take that heart and we have the most expert team of couture fitters and artisans.
We welcome each bride to visit our or New York SoHo flagship boutique to let us help you design your perfect wedding wardrobing memory! Please submit your inquiry of interest to us and one of our bridal boutique experts will arrange your life-time memorable experience with us!

Finish your registration for {City} Trunk Show