FREE SHIPPING & RETURNS WORLDWIDE!

DUTIES & TAXES COVERED WORLDWIDE
MASTERING THE ART OF CREATING LUXURY APPAREL
We take pride in being one of the leading companies able to offer custom couture gowns without physically meeting our customers thanks to the unique technology we developed. Our emphasis on personalization and customization, alongside our uncompromising designs, is what continues to differentiate us from other designers.
the fashion house
Lavish dresses, ornate details and personalization you won't find anywhere else.
Over the past three decades, Galia Lahav has established itself as one of the leading couture fashion houses, with garments characterized by their high-end fabrications, meticulous sewing techniques, and of course, our unique technology which enables us to make each garment meet the wearer's exact measurements from overseas. These values have been instilled in our fashion house for several generations and have resulted in our worldwide popularity. Today, we are proud to have over 70 retailers worldwide and to be able to take part in life's most significant moments for our brides, red carpet stars and all those fascinated by the art of fashion's craft.

Our goal is to continue developing our unique technological systems in order to further enhance our capabilities and deliver our designs to each beautiful woman looking to wear a garment created for her and only her.

Take part in our journey by reading our weekly blogs and following us on social media. We greatly appreciate all your comments, as they greatly help us understand what the GL woman really wants.
We officially invite you to be part of our growth.
"Known as one of the first designers to bring daringly low backs, super-sheer fabrics, and seductive silhouettes into bridal, Galia Lahav is looking to change the game again."

VOGUE, April 2018
About The Brand
Inside Galia Lahav House Of Couture
Take A tour in the luxurious world of Galia Lahav House of Couture.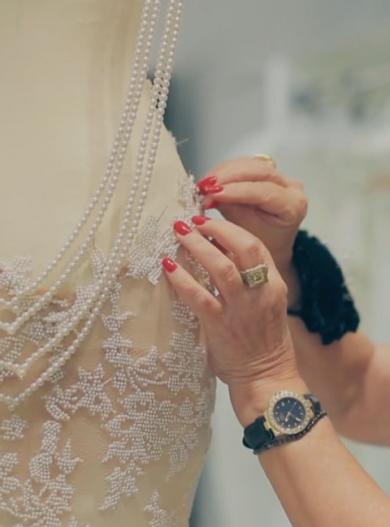 Handmade Couture Gowns and Luxury Apparel
The Designer
Galia Lahav
Besides fashion designer and businesswoman, who is Galia Lahav? Galia does not come off as someone who single-handedly runs her own fast-paced company. Galia is authentic and genuine, warm and full of energy. While she is extremely direct, she has a warm and thoughtful nature and is truly passionate about her business. But how do we begin to explain how this petite woman gathers the energy to run the world? Perhaps it's due to the fact that Galia feels she was "reborn" twice in the last three decades; for the first time, at the age of 32, when she left the field of education as an arts & crafts teacher to pursue her dream of building a fashion house and, the second time, a decade ago, when she delved into the international market and reached 70 points of sale. Nevertheless, Galia's uncompromising style, aesthetics, and love for the art of fashion will surely leave a lasting impression on you.
The designer
Sharon Sever
If you are lucky enough to meet Sharon Sever at one of our trunk shows than you will know that he invests his heart in all his designs. As a dedicated student, Sharon left his family and hometown in Ashdod, Israel, to pursue his dreams of becoming a fashion designer in one of the world's most fabulous cities - Paris. A BFA Graduate and Fashion Diploma holder from the Paris American Academy, Sharon also apprenticed at Christian Lacroix, Pierre Balmain, Carven, Balenciaga, and some of the other leading Parisian fashion houses. What you might not know is that Galia was Sharon's arts & crafts school teacher! Galia always admired Sharon's talents and the way he sketched and designed with utmost care and delicacy, always resulting in perfection.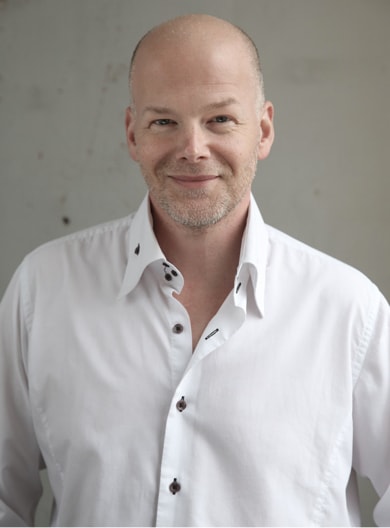 Finish your registration for {City} Trunk Show