FREE SHIPPING & RETURNS WORLDWIDE!

DUTIES & TAXES COVERED WORLDWIDE
Find your nearest boutique
Our GL Bride of the week is the beautiful Renata, who wore our Gia gown as she walked down the aisle to marry her fiancé Taylor. The couple held their nuptials at the elegant Oheka Castle located on the North Shore of Long Island, New York. In the following interview, Renata shares with us her favorite wedding memories and the moment she fell in love with our Gia gown. As told by Renata: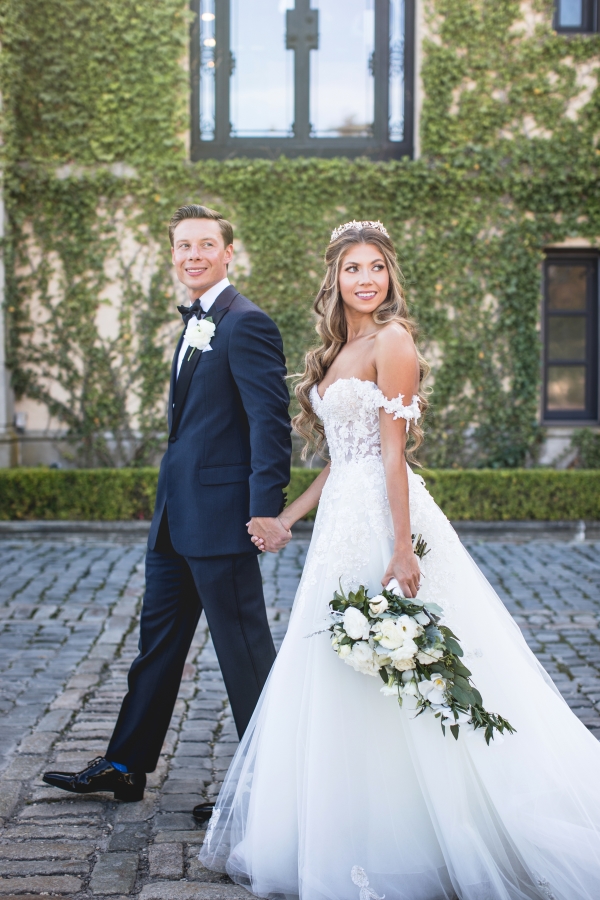 How did you meet your husband? Tell us a little bit about your relationship.

We first met in February 2012 at Belleayre Mountain in the Catskills for an impromptu snowboarding trip. I was dragged along by some pharmacy school friends despite having zero interest and no experience with the sport. Taylor, an impressively good snowboarder, willingly came with a mutual friend.

I first really noticed Taylor once we got to the mountain and he put on his neon green snowboarding gear. He then proceeded to woo me with his boarding skills and we discovered our mutual obsession with electronic music. It was pretty smooth sailing from there. We've been inseparable ever since- going on 8 years now! I've even become a pretty good snowboarder myself after all this time and some encouragement from my husband.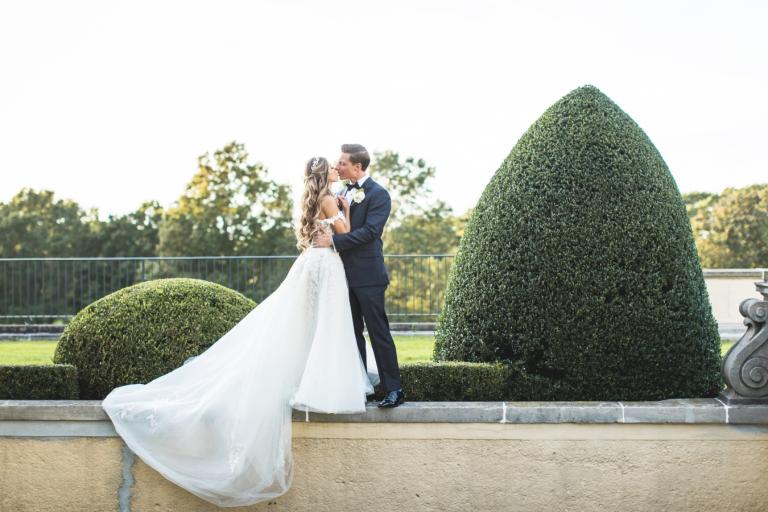 How did he propose?

Fast forward four and a half years after we met, Taylor proposed on his boat while the sun was setting in the Adirondacks. We spent the next few hours just smiling and soaking in the overwhelming happiness of the moment. It was a joy unlike anything we had ever experienced.
How did you start planning your wedding? What were the first steps?

Shortly after our proposal (literally one hour), we told our friends and family and immediately we started hearing when and where is the wedding?  And on that note, we began the planning process with no time to spare. Taylor wanted to get married sooner rather than later and we knew we had to stay local. So we settled on an October wedding in New York and after weeks of looking at venues, we finally set foot in Oheka Castle.
Did you do any beauty or fitness prep for your big day?

I began to work out at the gym a bit more than usual, toning and lifting weights instead of cardio. I also had a great glow going from my Bachelorette party in Cancun!
What was your wedding theme?

I didn't have a theme per say, but I knew I wanted the wedding to feel ethereal and romantic, not overplanned.
How did you choose your location?

We had been to many venues across New York and New Jersey before we stepped into Oheka Castle. As soon as we did- everyone just knew that this was the venue for the wedding. I remember walking out of there with Taylor and my parents and for the first time in weeks, everyone was actually calm and happy. We booked it the same day. It's a stunning location located on the North Shore of Long Island and it just exudes the glamour and mystic of the Great Gatsby era.
How did you decide on your bridesmaid style?

I've always loved the off the shoulder style and so I knew I wanted my bridesmaids dresses to tie into mine. I chose their Jenny Yoo dresses because they looked beautiful on everyone but also matched the romantic theme of the wedding.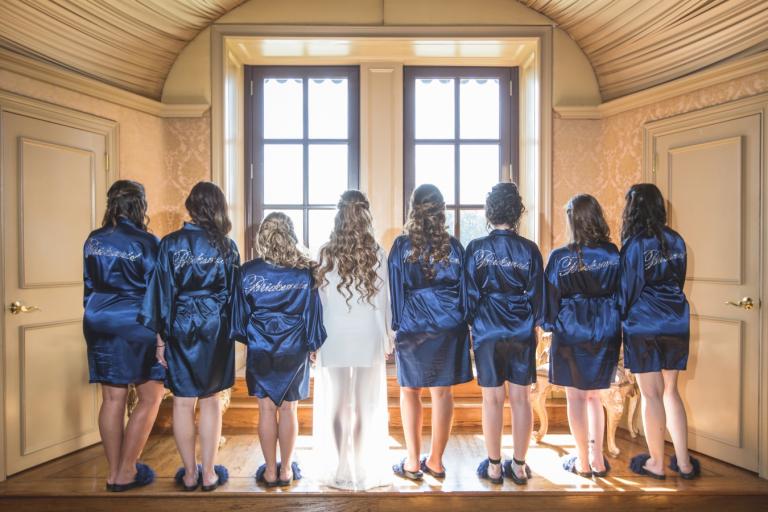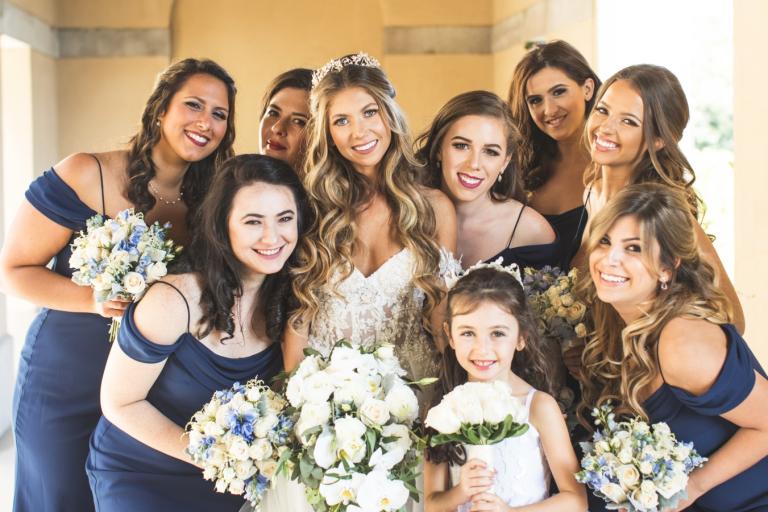 How did you find your perfect dress?

I knew I could never be one of those girls who just tried on 1-2 dresses and then just knew! I'm a fickle, indecisive person by nature and I'm always wondering what if? What if there's something better?

I spent a lot of time doing that in the two months that I searched for my dress. I was also getting anxious because my time frame was becoming increasingly short. Every wedding salon I would go to I would find one dress that was pretty and looked good on me but I never had that moment where I felt that it was the one for me.

Finally, at the Galia Lahav event at Bridal Reflections, my consultant suggested I try on the Gia gown (one I hadn't really looked at before because it was strapless). It just so happened to be my exact size! The way it fit and flowed, paired with Galia's amazing personalizations- I knew I had found my dream dress!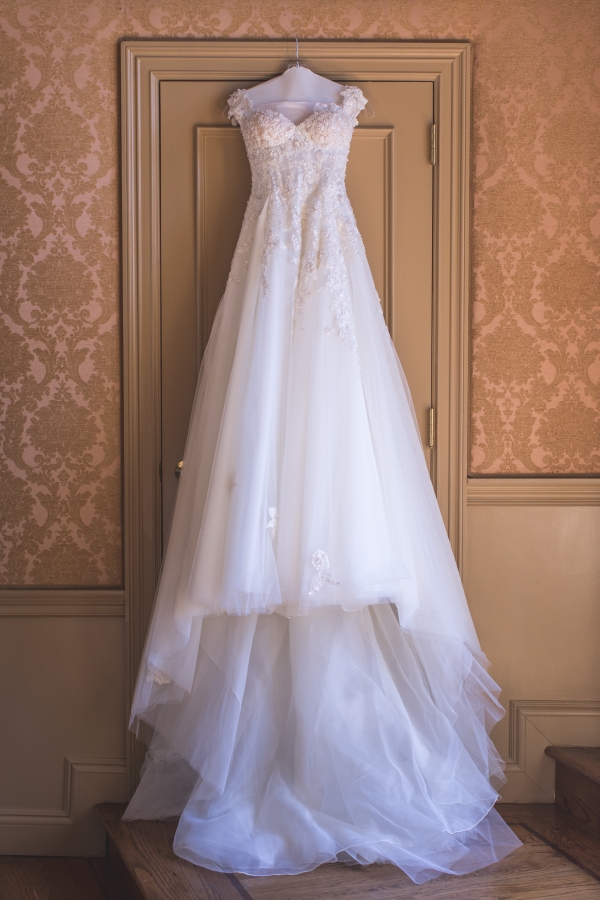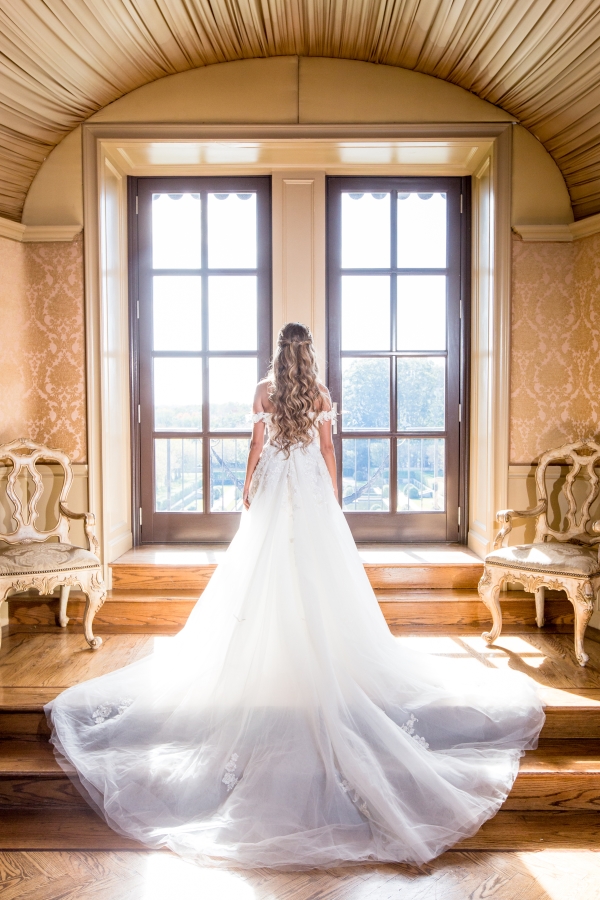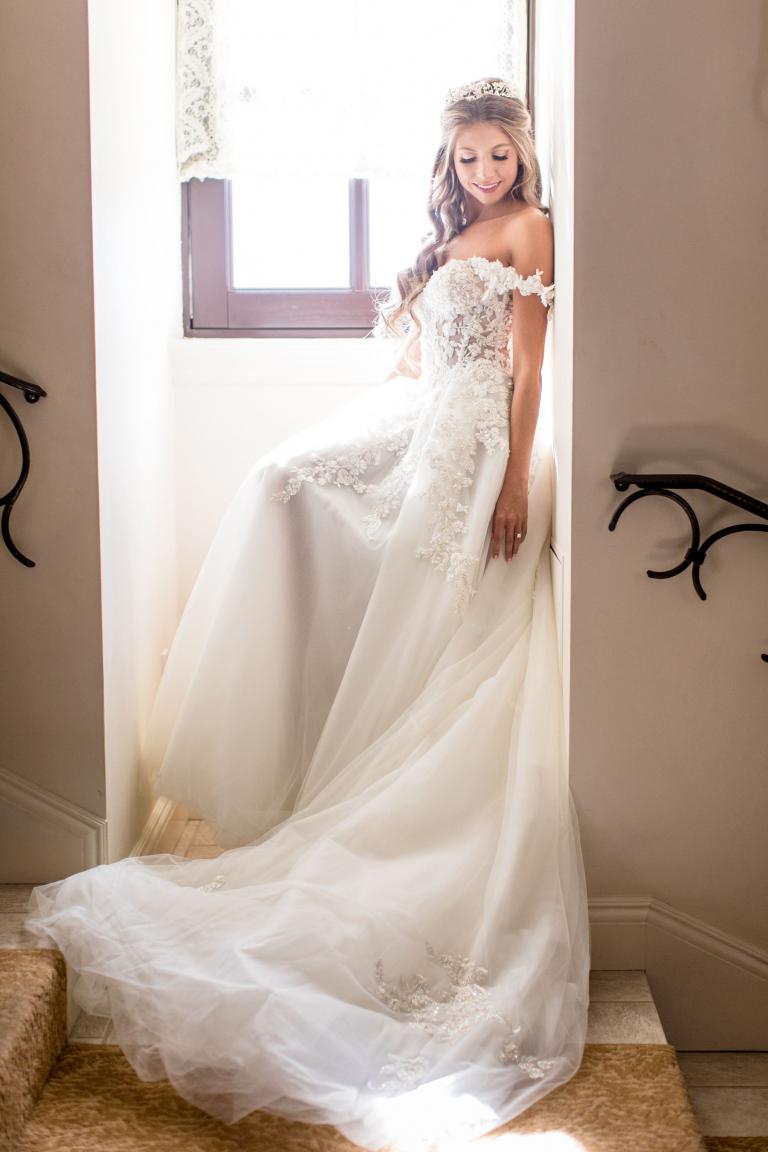 How was your experience with the Galia Lahav brand?

I loved Galia Lahav's designs from the very beginning and I made an appointment at Bridal Reflections for the sample sale. This was at the end of my dress searching journey, I had tried on over 50 dresses and was becoming discouraged. The day of the sample sale I went with only my mom. To our surprise Galia herself was at Bridal Reflections and personally measured and made custom adjustments to my Gia gown- giving me the off the shoulder style I was so desperately searching for. She was an absolute pleasure to work with and truly made my dress experience one I'll never forget.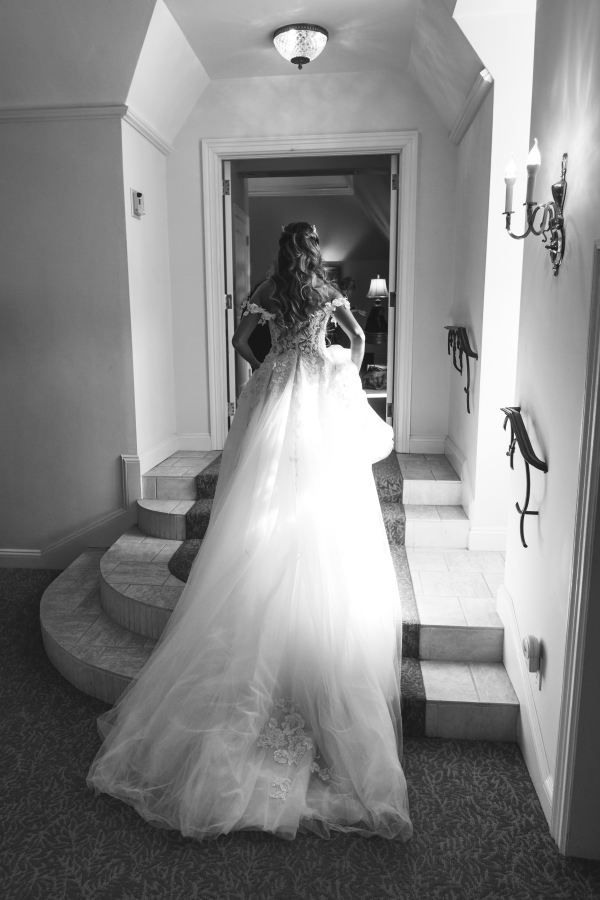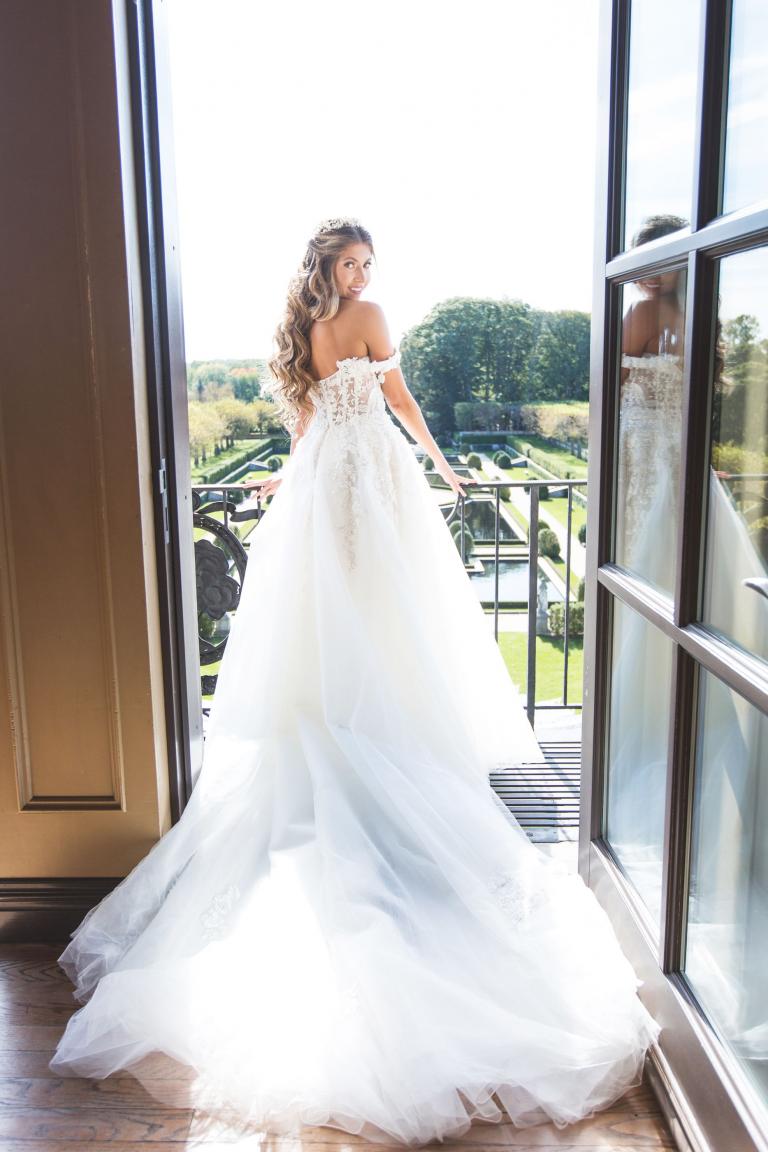 What was the most important thing for you and your husband when planning your wedding?

The whole planning process (about a year) is mostly an anxious blur to me now, but boy would I love to do it all again! The thrill and excitement of planning a large wedding and having your entire family come together from all over the world is like nothing I've ever experienced.
What was your first wedding song?

"Die a Happy Man" by Thomas Rhett
What did you enjoy the most about planning your wedding?

I loved the whole process! It did feel like a second job but when the whole thing was over I missed it so much. I'm very detail-oriented and I loved putting together my excel sheets, exploring venues and putting together my dream day.
What advice would you give to all our future brides?

Don't expect everything to go according to plan during the planning process or the day of and be prepared to blow your original budget (so give yourself some cushion!). At the end of the day, you're marrying the love of your life in front of your closest family and friends and that's always going to be the most beautiful memory.
What moment from your wedding will you never forget?

Every single moment! I tear up even thinking about it. This was the first time in my life that I had my whole family reunited in the same place and to me, this was the most special thing. They came from California, Germany, and Israel and we had not been reunited in this way since we left Ukraine in 1995. I'm so thankful we were able to be together on my wedding day.
Finish your registration for {City} Trunk Show