FREE SHIPPING & RETURNS WORLDWIDE!

DUTIES & TAXES COVERED WORLDWIDE
Find your nearest boutique
When discussing celebratory nuptials, your future together and happy memories aren't the only aspect you'll want to cherish forever. Because your wedding ensemble doesn't have to be just for the big day. Galia Lahav's luxury Wedding Weekend collection not only makes couture-level wedding fashion readily available to complete your festivities. But, the line's offerings also offer versatile gowns, dresses and separates to be restyled over-and-over after the wedding — and, like your soul mate — will keep delighting and surprising you.
The New Classic Slip Dress

A '90s-referential slip dress is a forever wardrobe staple, especially in a figure-celebrating diagonal seaming on a bias-cut silhouette with luxuriously comfortable silk lining. A tailored blazer or an edgy moto-jacket adds structure to the outfit. While, a cardigan offers a soft romantic layer. Or wrap yourself in an oversize chunky sweater, in a tonal hue — maybe with combat boots or sneakers — for a cozy-chic look and feel.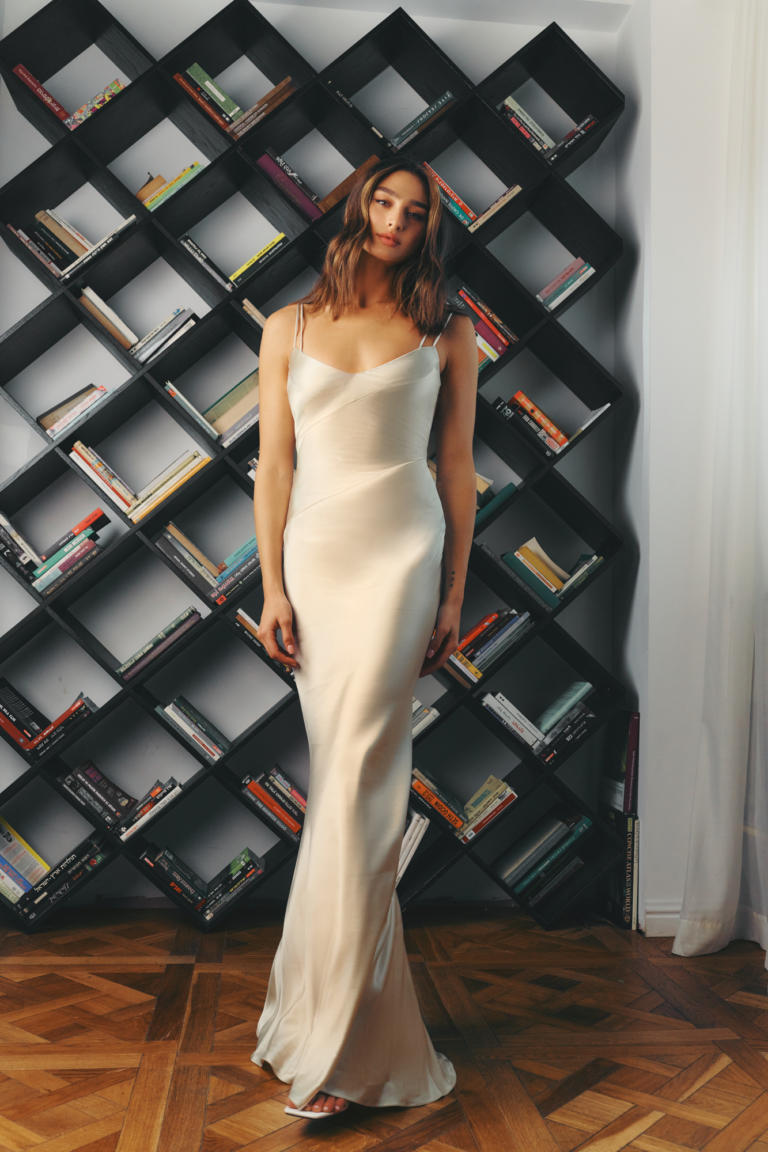 Eternal Sparkle

You made memories in your reception (or after-party) dancing mini-dress, covered in dazzling, spotlight-catching sequins — and you can keep on wearing it for Instagram-worthy opportunities for occasions to come. Try layering the brilliant, halter silhouette over a black turtleneck and tights, and throw on combat boots, for a glam-tough vibe. Or, counter the sultriness by wearing the dress in between a crisp, white button-up and an oversize black blazer. Complete the business-meets-party look with a pair of stacked heel loafers.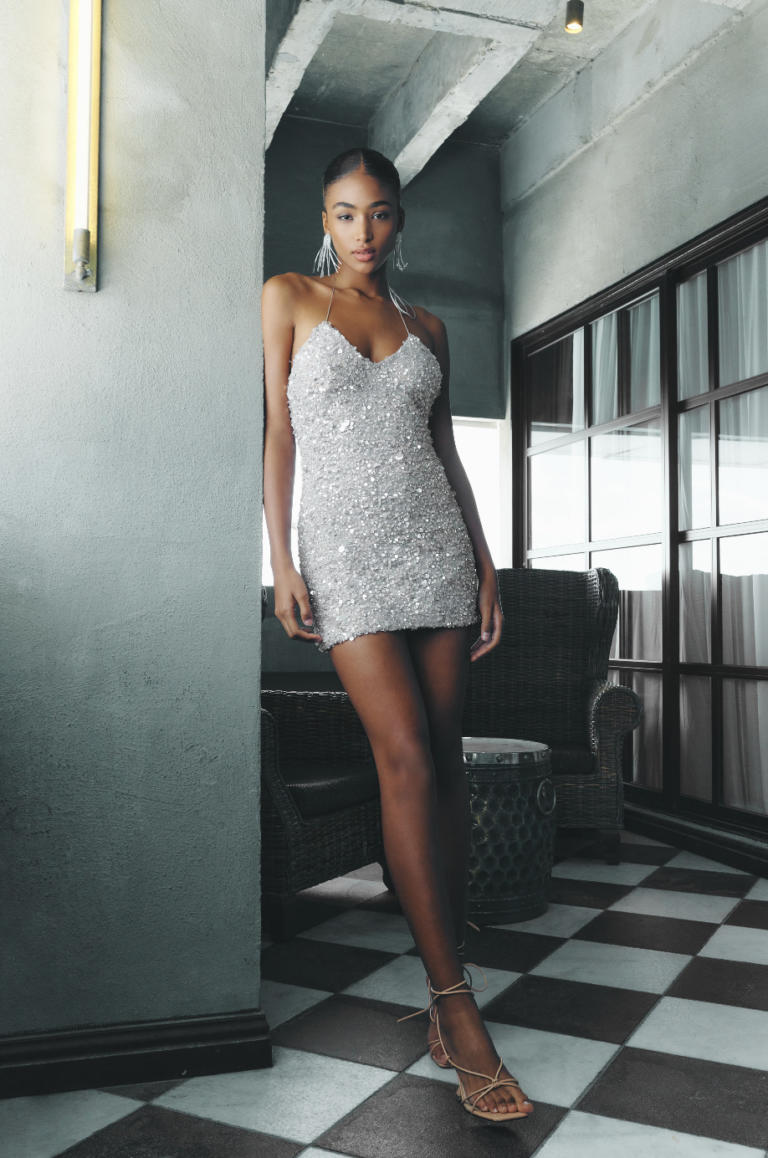 Celebratory '70s-Inspired Separates

A champagne corset-top, covered in delicate sparkle and florals, paired with longline, flared trousers brings '70s disco-inspired glamour to your big day. But with two-pieces, the outfit will keep on giving with a myriad of ever-growing options to rewear. The corset makes for a captivating layering essential for all occasions. Try it with a tailored pantsuit for a dressier event. For a more casual outing, wear it over a black turtleneck — or create coverage with a fine-knit shrug — and throw on your favorite pair of jeans. Tailored trousers will be your wardrobe workhouse for the office to cocktails, coordinating with a blazer in any color or print. A plush turtleneck or cropped knit bring elegance to a weekend look.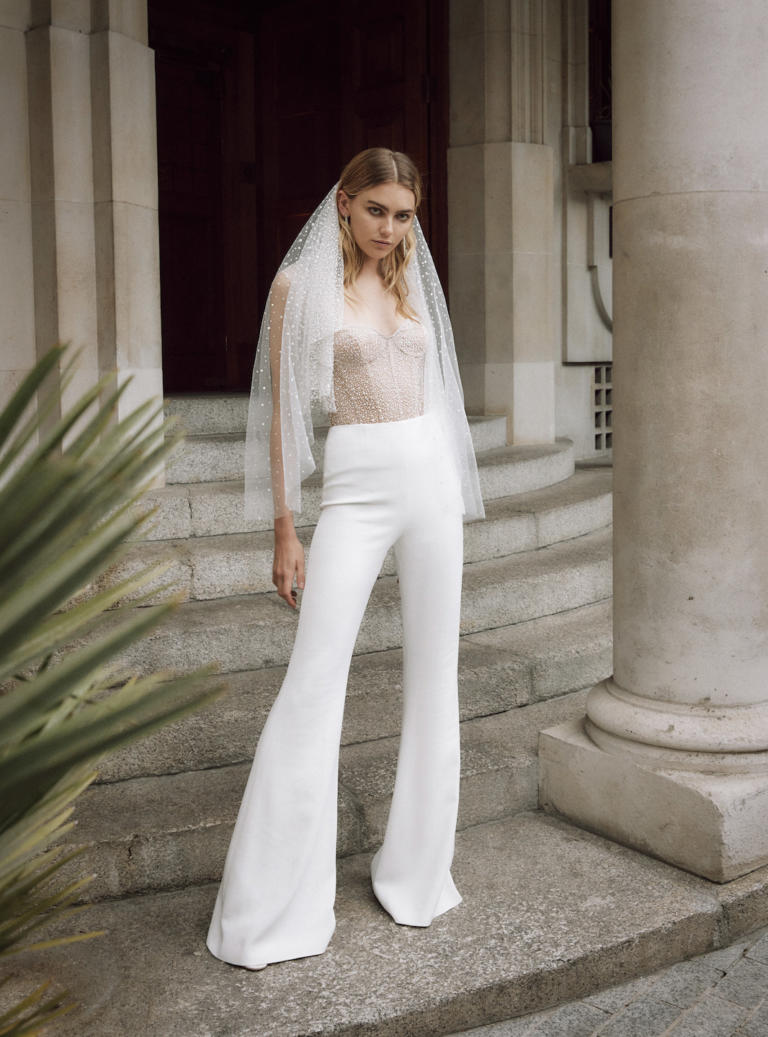 A Tailored Jumpsuit

A blowout party-ready wedding jumpsuit, with a tuxedo-inspired cummerbund waistline and dramatic flares — has an exciting life long after curfew, or the honeymoon in this case. The deep-plunge front and open back offers inventive mix-and-match options to turn it into a whole new look. Of course, a tuxedo jacket or sequin-covered robe brings even more drama. But think outside the box by changing up the neckline and play with lines with a glimmering, embellished bandeau or a sleek black bra top.
The Ultimate Tuxedo

Luxuriate on your wedding day, in a crepe tuxedo mini-dress, with contrast silk satin lapels and sumptuous silk satin lining. The hand-covered silk tulle crystal button, worn open or closed, offers plenty of options for restyling and layering. Wear it as an actual jacket over longline trousers or high-waisted jeans, a louche slip or a body-con mini-dress. Or add a playful element by wearing a cute crop or bra top underneath as a dress.
The Elegant Sheath

A below-the-knee strapless column dress, with body-celebrating fully-boned corset, power mesh and hidden shaping, will remain forever chic and elegant — also to reimagine time-and-time again. A longline blazer turns it into a work dinner or cocktail ensemble, finished off with a pair of heels. While, a demure cardigan and ballet flats make for a perfect afternoon tea or champagne brunch ensemble.
Finish your registration for {City} Trunk Show