FREE SHIPPING & RETURNS WORLDWIDE!

DUTIES & TAXES COVERED WORLDWIDE
Find your nearest boutique
A telltale question that has forever been asked, "Did you find the dress?" As each woman says yes with the slide of a ring on her finger, seemingly the subsequent proclamation is that of finding the dress. We agree that deciding on a wedding dress that suits you as if it were made for you and only you is not an easy task, but what comes after that? A bride hairstyle is essential to complementing said dress.
Wedding hairstyles have no bounds of imagination, although a bride hairstyle should enhance your look, rather than distract or take away from. We've gathered some of our most cherished wedding dresses from the Alegria and GALA VII collections and married the styles to a few considerable hairstyles ideas.
Fabiana, of the Alegria collection, is a handmade, embroidered work of art. The gown is voluminous and features a sheer corset top and scoop neckline. The skirt is full-bodied and accentuated with embroidered tulle and floral adornments. Fabiana speaks for herself. She captivates and demands attention when worn. It is with this, that it is important to find a wedding hairstyle that doesn't draw too much distraction away from the dress itself.
We adore a soft, simple braid as a hairstyle idea. The look is feminine and relaxed, whilst accentuating the elongated straps and low back of the dress.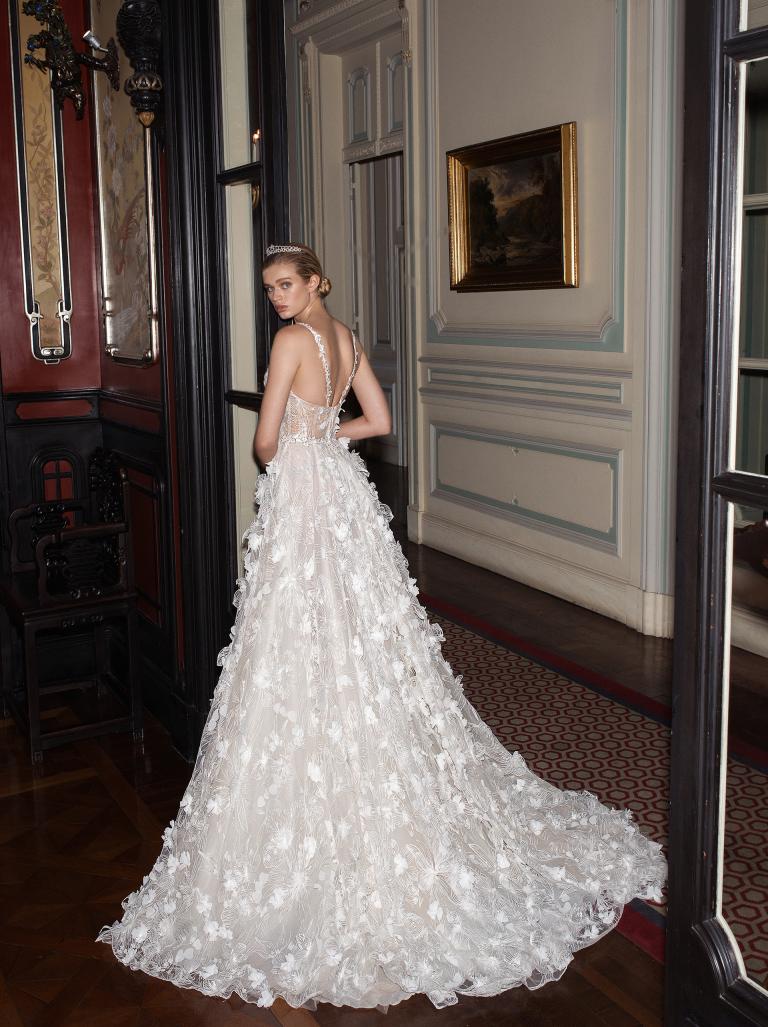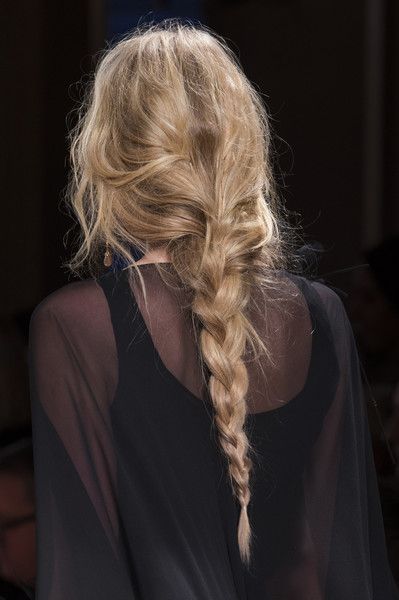 Amani, is a glamorous, fitted mermaid silhouette with a plunging neckline and a low back. Designed with delicately embroidered French lace, with scalloped motif accents, the dress also features a silver and ivory hand-embroidered strap detail.
A dress that speaks glamour deserves a hairstyle speaking the same language. We love soft, Old Hollywood curls to accentuate the classic aesthetic and sophistication. Fashion a deep side part for ultra femininity.
The Aida is regal to a fault. The satin, corseted gown features deep box pleats and micro-bead embroidery. The dress is made of Mikado silk and carries a silhouette that is both simplistic and intricately detailed at the same time.
Aida is beautifully and whimsically feminine and would completely captivate styled with a bride hairstyle that is soft and voluminous with bouncy curls.
The Bellina, of the Alegria collection accentuates the female form. The ballerina ball gown is every bit dramatic as it is feminine. The dress is made of pleated silk tulle in shades of ivory and blush and features an embroidered embellishment and soft, off-the-shoulder sleeve.
In highlighting the delicate neckline, we recommend an updo that draws hair away from the face. A wispy, loosely tucked low bun creates a cohesive wedding hairstyle, alongside the attributes of the Bellina dress.
Magdalena is fierce. Seductive with an s-shaped corset and a luminous high-slit skirt, the Magdalena dress is bold and unwavering. Made entirely of silk tulle, with embroidered sequins, the dress is further accentuated by a metallic belt and hand embroidered flower at the waistline.

In complementing the strapless silhouette, an updo is fitting for this style as well. Due to the strength of this dress, a sleek, low bun is as complementary as it is captivating.
Of the GALA VII collection, we adore G-201. The wedding dress is mermaid silhouette and made of antique lace crochet. The low back detail and scalloped embellishment along the plunging neckline creates for a sophisticated, yet ultra sexy look.
To accentuate the curves of the dress, we love a bride hairstyle that can take second step to the main event. A low ponytail is perfect to draw attention to the plunging neckline, whilst the wrap around pony still acts soft and feminine to complete the look.
Dress G-203 is described as delicate and flirtatious and we have a hairstyle idea just for that combination! Opt for a wispy pulled back look, with a whimsical flower crown, to complement the garden party-like tulle princess skirt. The wedding hairstyle will style perfectly with the off-the-shoulder silhouette.
This ballerina gown will have you embodying that of a princess with a plunging neckline and voluminous skirt made of tulle. The dress is adorned with intricate, sequined florals. With a dress as such, it is only fitting to experiment with a ballerina top knot do! Go for an updated version with wispy curls loosening the look, and a true knot bun.
G-208 is a glamorous choice featured a fitted mermaid silhouette that houses sheer cutouts. The dress is designed of a unique lace, which is further embroidered with intricate beads and crystal fringes- crystalized embroidery also adorns the plunging neckline. The side detailing of the dress is captivating and so unique in its nature.

With a dress that speaks volumes, we recommend a strong, yet soft spoken hairstyle. Try a sleek, low knot that is as polished as it is sophisticated- leave the hair-out-of-place saga for the fringe along the dress!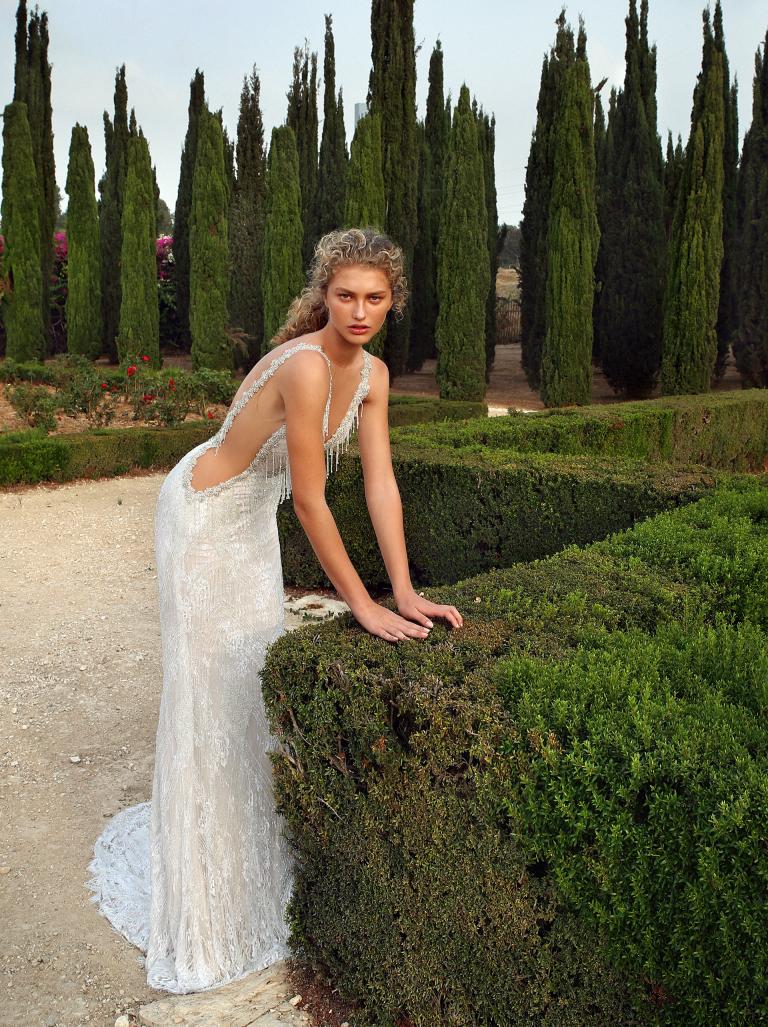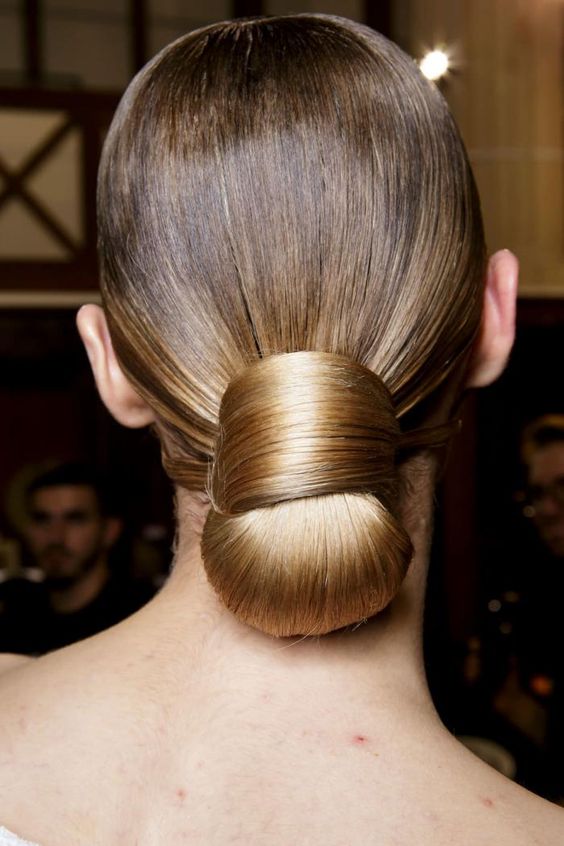 If looking for a long-sleeved wedding dress, G-209 is your gal. The body-hugging mermaid silhouette offers sheer sides and a keyhole back, along with a plunging neckline illusion- thanks to a bateau sheer neckline. The dress is fashioned with elegant French lace and is entirely hand embroidered.
It is truly an art piece and with that, deserves all of the glamour by given right. Take Old Hollywood to the next level with soft, flouncing curls that are brushed away from the hairline, while still framing the face as if a soft painting.
Finish your registration for {City} Trunk Show