FREE SHIPPING & RETURNS WORLDWIDE!

DUTIES & TAXES COVERED WORLDWIDE
Find your nearest boutique
Vibrant cities call to us for so many reasons: the excitement, the energy, the culture and the romance. But, nothing beats the people-watching in bustling metropolises because city-goers are not only a step ahead of the trends, they're also deft in creating new ones — and oh-so-effortlessly. Of course, not all of us are into constant car horns blaring or a crush of crowds at the crosswalks. Thankfully, no matter where you're located, you can capture that exhilarating city spirit, spontaneity and glamour through the reinvented GALA collection, aptly titled "Urban Love Story." And, just in time for a wedding season like no other.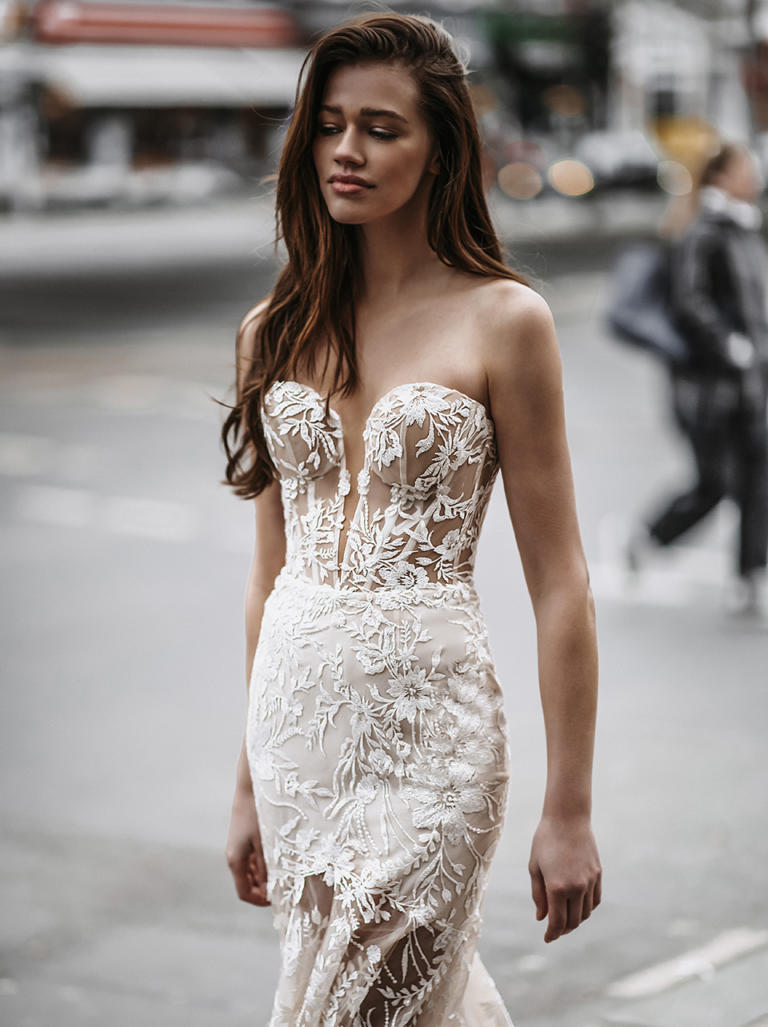 "Funny how lockdowns have revived romance and intimacy in my personal life," says GALA and Galia Lahav Couture co-designer Sharon Sever. "Walks along the beach and midnight strolls in our favorite hidden corners in Tel Aviv were things we have taken for granted. Now I realize how much I love my city — how wonderful it is to grab a coffee and sit on a street bench feeling completely relaxed without spending most of the time in traffic or waiting in line."
Because after this year, it is on when it comes to realizing the wedding of your utmost fantasies, and that starts with your dress (or dresses). Sever and co-designer Galia Lahav combined their treasured memories of city life into the new GALA collection. The 14 sublime gowns embody the chicness, excitement and opulence of the world's most romantic cities, as well as the free-spirited versatility to channel your own individual style and expression into your wedding day look.
After such an unprecedented year, to say the least, Sever translated all his hopes, excitement and positivity for a new wedding season — and future — into his vision for the line. "I am very inspired by life in the new reality, which has a major impact [on the designs] in every aspect," he says.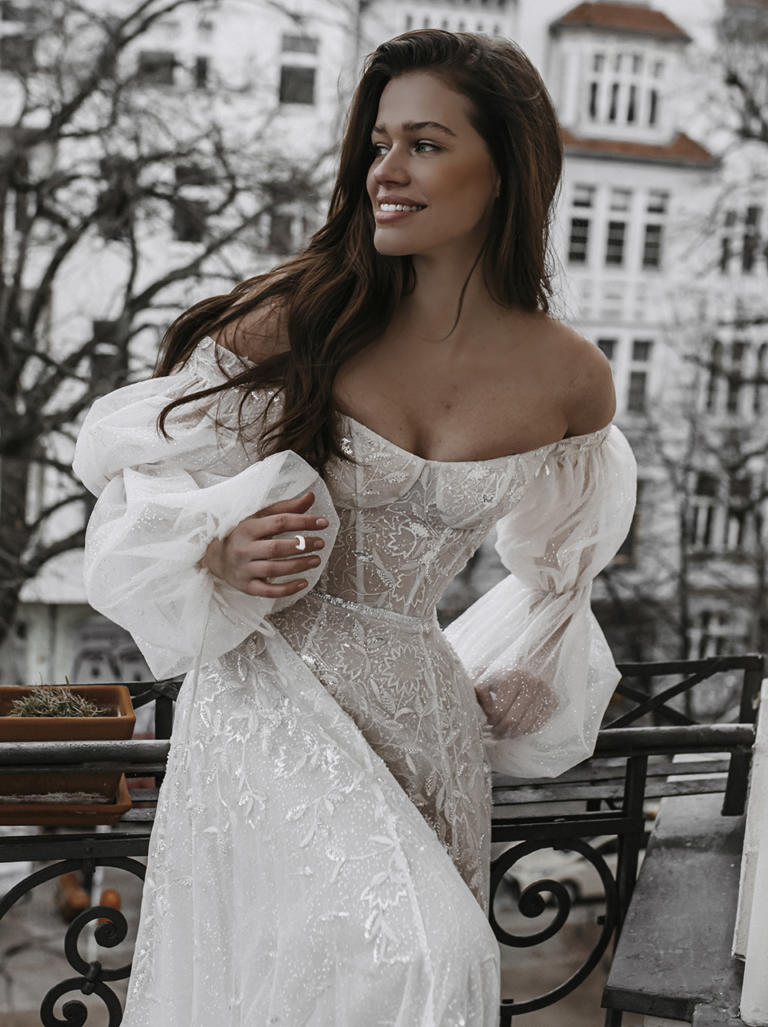 Lush fabrics express the glamour and luxury of urban destinations, from Paris to Shanghai: romantic guipure [or type of?] lace, lustrous satins and body-celebrating silk crepes. While exuberant and radiant details convey the playfulness of diverse, bustling downtowns, from Manhattan's storied Village to the lively Harajuku: dazzling sequins, luxe beading, cheeky cut-outs and metallic shimmer. Like famous skylines and stunning architecture, from Rome's historic Colosseum to Singapore's triple-tower Marina Bay Sands, the GALA collection silhouettes also offer their own iconic — and very Instagram-worthy — shapes: structured power shoulders, dramatic mermaid flounces and billowing exaggerated sleeves and ethereal layers of skirting.
"The dresses in this collection reflect my sense of freedom and detachment from the boundaries we are used to," says Sever.
Taking no limits to the next level, style your GALA gown with your own self expressive way in celebrating your big day, your future with your soul mate and your long-awaited honeymoon — perhaps to a big city destination of your dreams.
Finish your registration for {City} Trunk Show