FREE SHIPPING & RETURNS WORLDWIDE!

DUTIES & TAXES COVERED WORLDWIDE
Find your nearest boutique
London Fashion Week is nearly in arrival. Kickstarting a fashion show conveyor belt, collections begin showing in New York and cease to conclude until they've debuted themselves in Paris- with obligatory pit-stops in London and Paris, of course. With increasing momentum from Copenhagen, Stockholm and New York, a slight pressure lies in the air in anticipation for London. As we know, pressure manifests diamonds- the excitement prevails.
By Jennifer Paccione Angulo
A wave returning to kiss the sand, fashion trends from last season are to inevitably reappear in continuity. Speaking to color, acid yellow, chartreuse and variations of green are gaining momentum, alluding to zero slowdown, but rather increasing inclusivity.
A marriage of fashion and style through classicism, another trend incorporates masculinity with true femme. Possibly considered one of the strongest contending fashion trends at the moment, it is seen incorporated through various stylings- we've alluded to this in our Fall Winter 2019 collection, And God Created Woman. A mini bandage dress, topped with tulle, styled back to the musings of a white T-shirt silhouette. An offset to femininity, leather trousers peak through layers of tulle and sheer, embroidery and appliques.
Segwaying to a third, homecoming trend, the acceptance of pants accompanying formalwear are more prevalent than ever. The pantsuit storm is still heavily forecasted, although newness in fashion trends offer a sense of duality in pairing masculine trousers underneath frothy dresses.
A fashion show acts as a single brick to a pillar of trend conviction. Fashion trends become stabilized when built off one another- repetition added by designers until a cohesive stance is built, recognized and confirmed. A trend is a collective.

Ruffles are decorating collection pieces as if icing on a decadent cake- tiered as in layers of frosting, or adhering to a neckline, manifesting extravagance. Flounced hemlines interpret the trend in simplest form, whereas maximalism knows no bounds. An off-the-shoulder neckline, designed in sheer ruffles creates a nod to drama.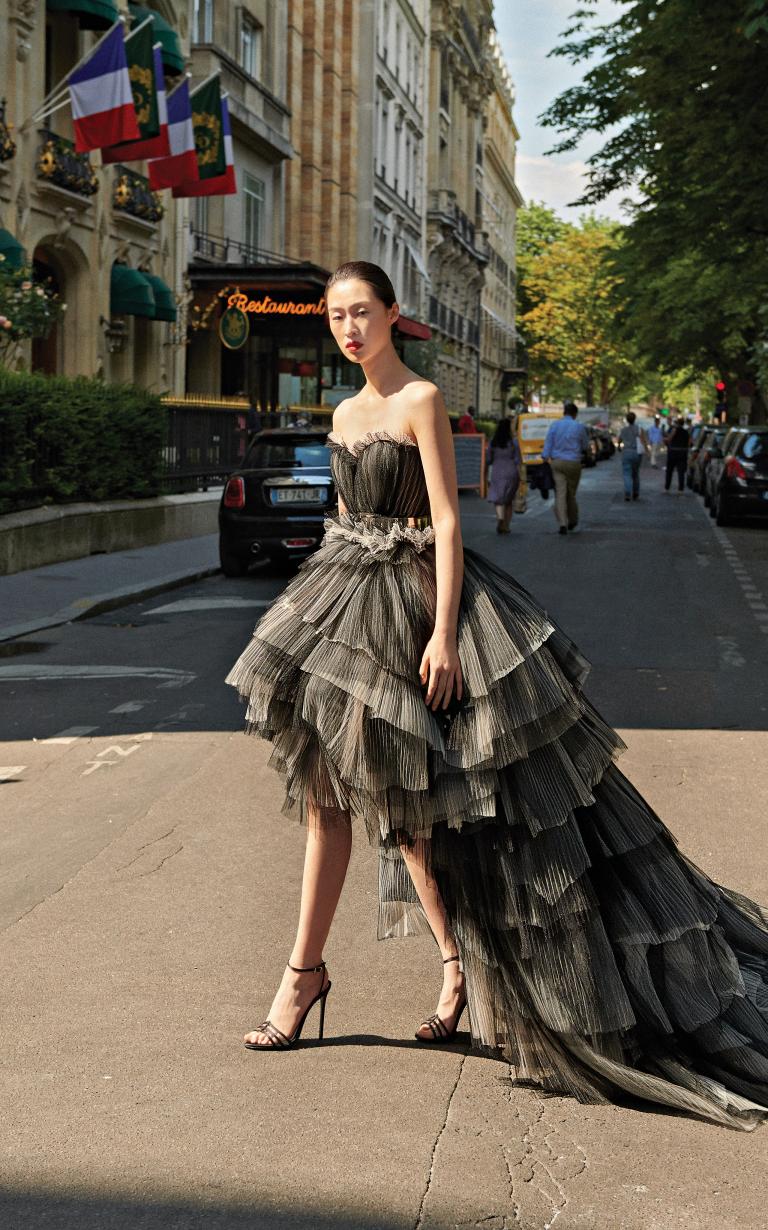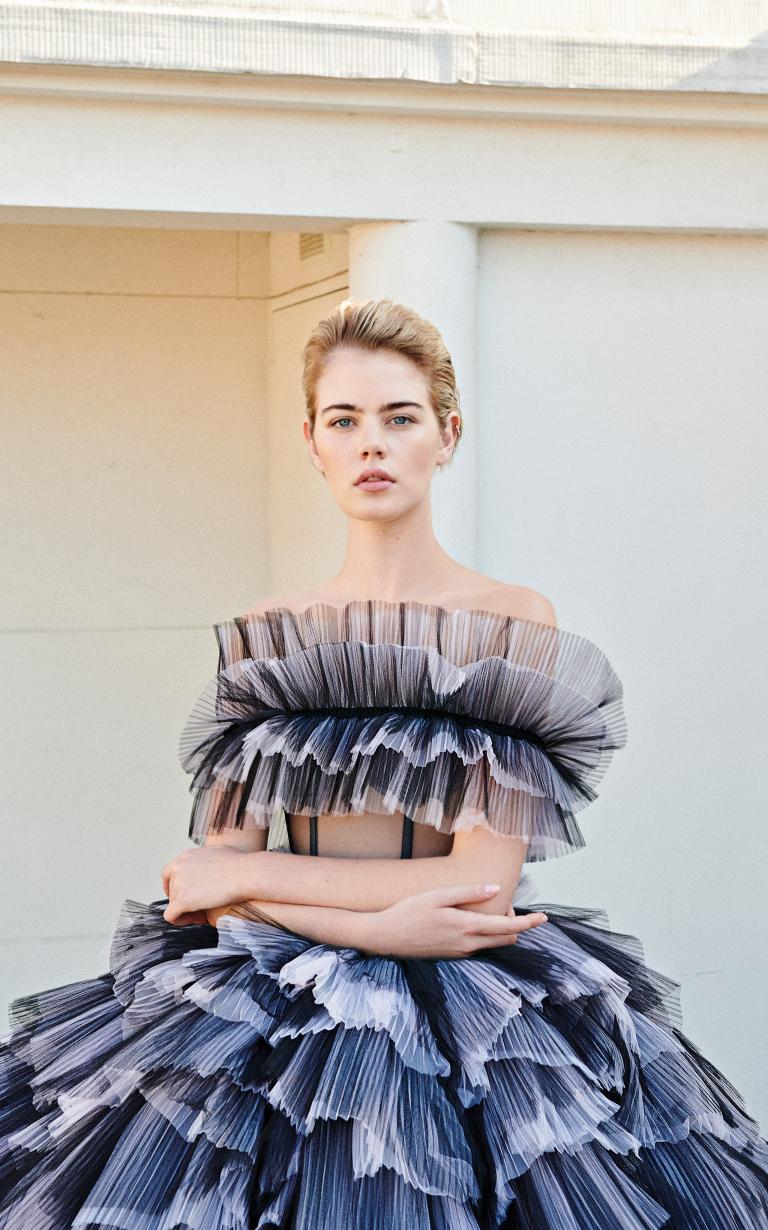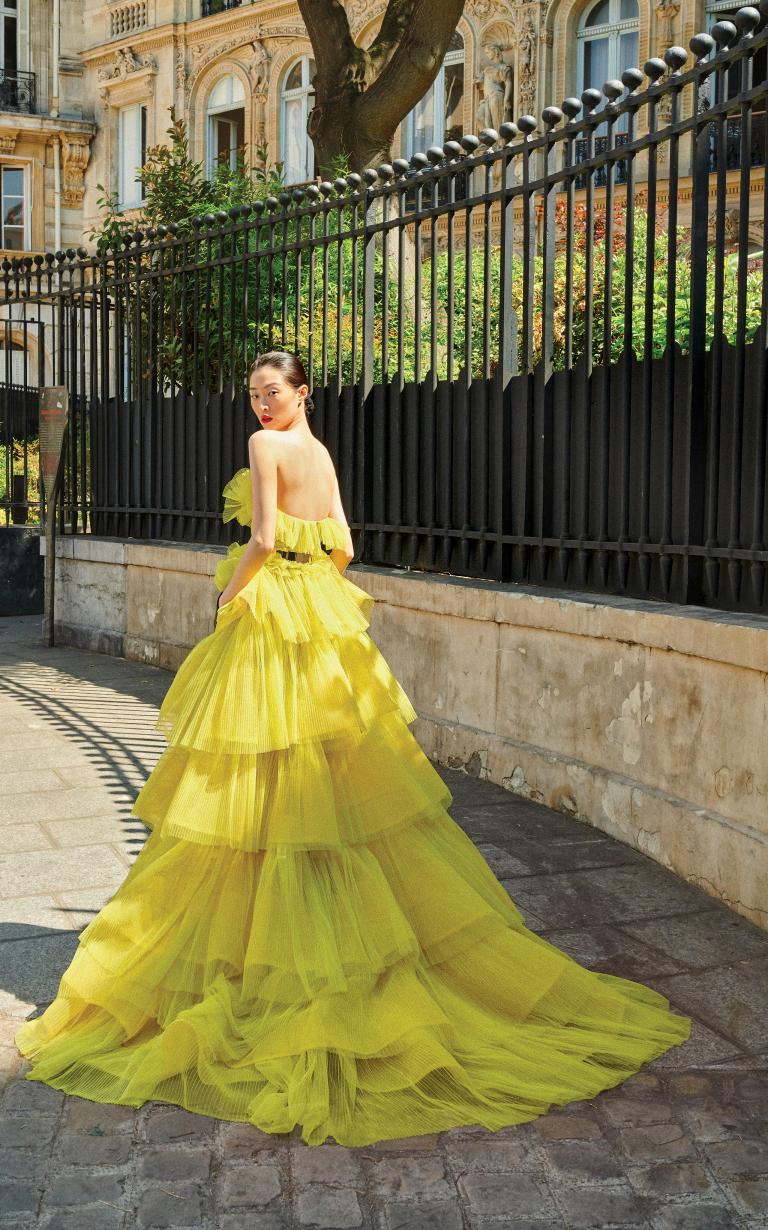 The female form is constantly evolving, shifting and reshaping. History- indirectly, fashion-  repeats itself, whilst also documenting and delivering a new history in itself. Whereas such fashion trends are invited and almost expected to return to London Fashion Week, anticipation magnifies in waiting for what newness is to come. The said excitement can be found during the month of September, in any given seat, as the lights come on, the music starts and the fashion show begins.
Finish your registration for {City} Trunk Show