FREE SHIPPING & RETURNS WORLDWIDE!

DUTIES & TAXES COVERED WORLDWIDE
Find your nearest boutique
Our made-to-measure bridal GALA collection is filled to the brim with fairytale wedding dresses and magical embellishments. But which of them is perfect for you? Read on to find your perfect match, as we choose the perfect Galia Lahav wedding dress for each zodiac sign.
Aquarius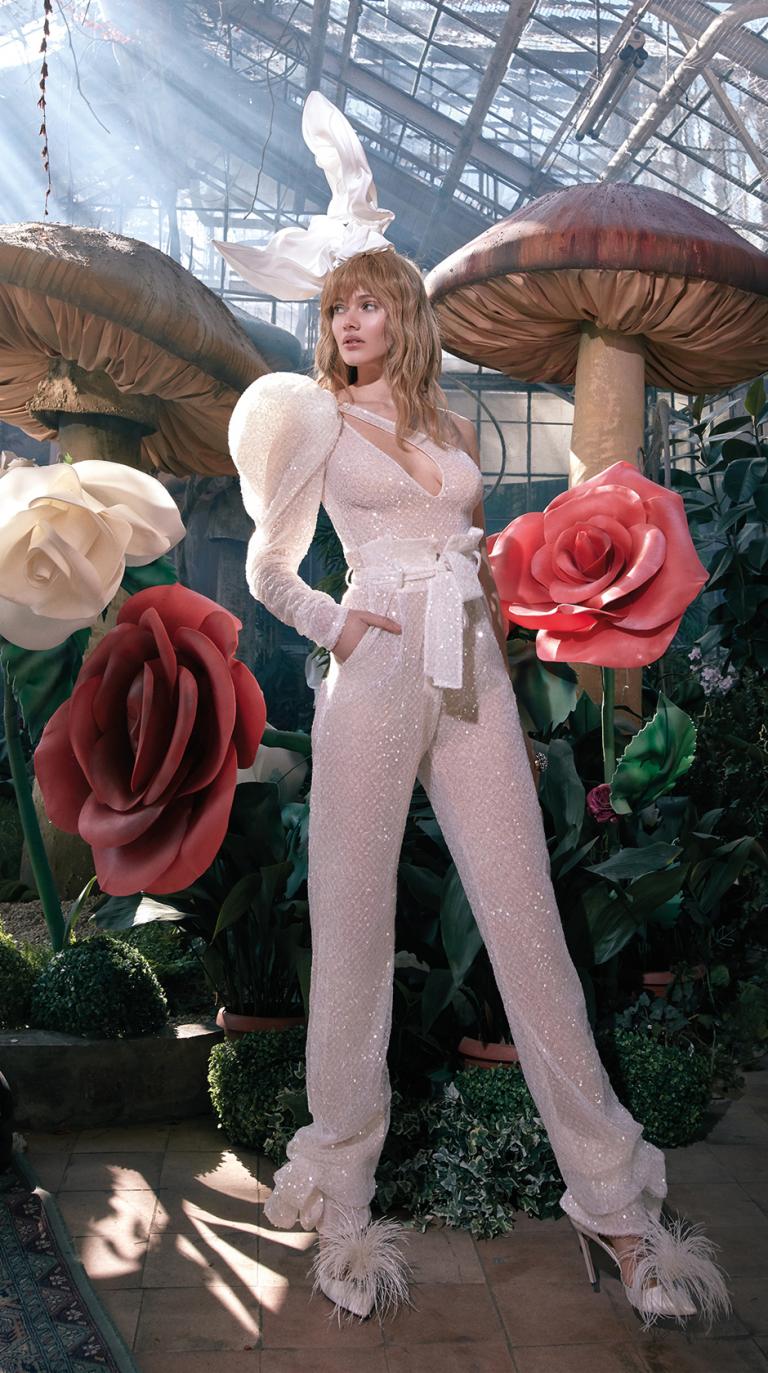 January 20th – February 18th
Strong-willed aquarians won't be led by tradition – or anyone else for that matter! G – 304 is a wonderful choice for a woman who wants to feel powerful on her wedding day. With a deep-plunging neckline and candy wrap features at the waist and ankles, you'll be sure to surprise guests and partner alike with this untraditional choice. And you like doing things differently, so that's exactly what you want!
Pisces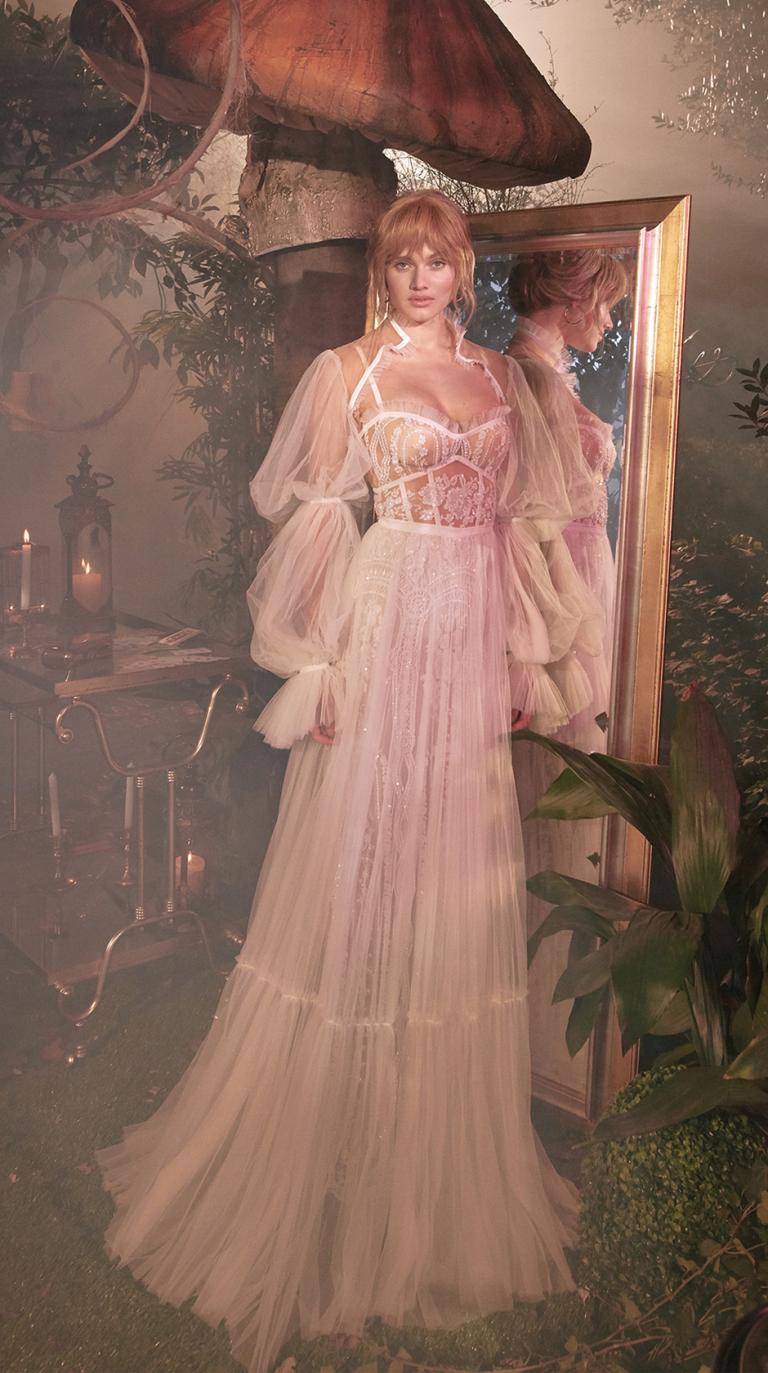 February 19th – March 20th
Romantic pisces will love this French-lace wedding dress. Its sheer pleated tulle skirt, delicately beaded embroidery and silk velvet piping are sensual and ultra-feminine, while those featherweight fabrics feel like magic. Pair the G – 303 with our puff-sleeved bolero for a seriously dreamy aesthetic.
Aries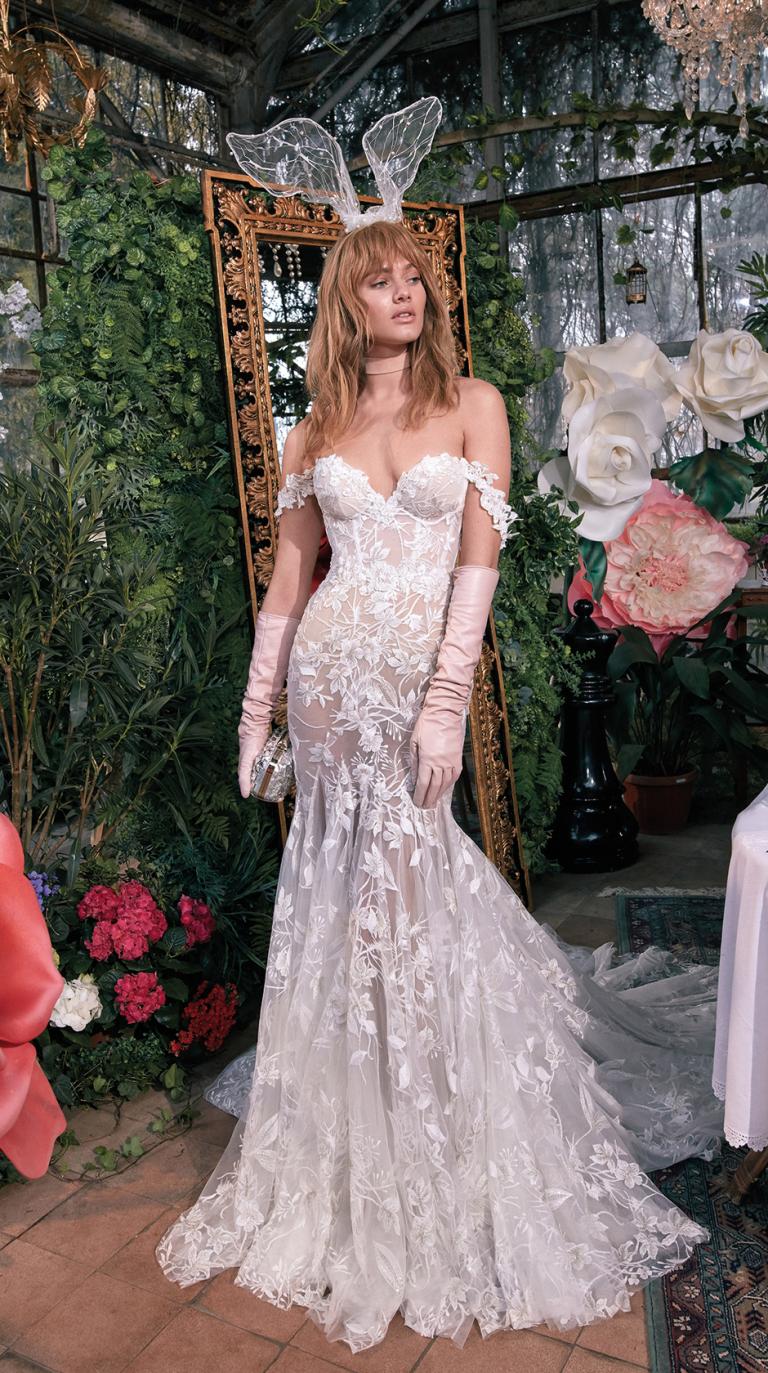 21st March – 19th April
Calling all aries brides! The body-confident G – 302 gown is fabulous for a woman who knows her mind, and that suits any aries down to a tee.
Taurus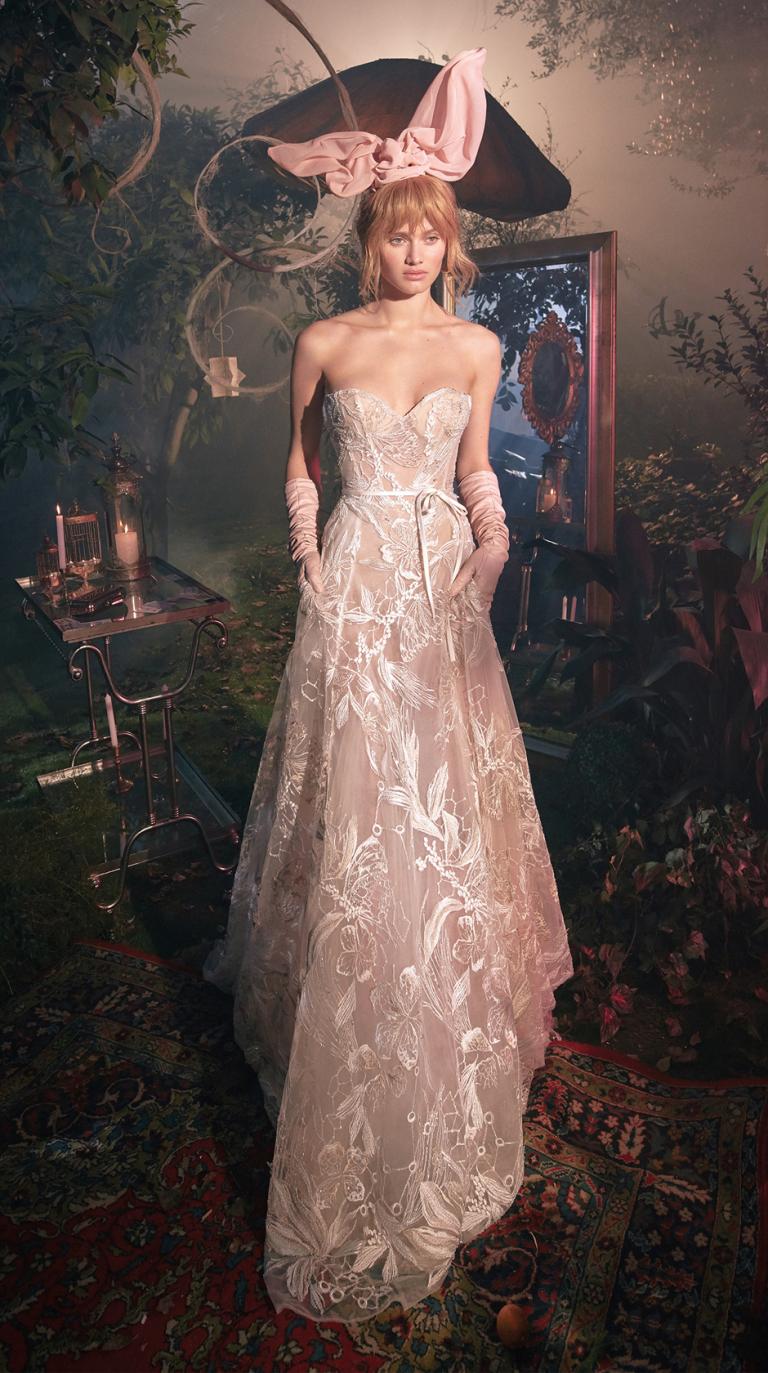 20th April – 2oth May
Graceful taurians will adore the classic design of G – 308. Strapless corseted body and full a-line skirt epitomise that traditional bridal shape, while a waist-belt and pockets keep things practical. We love this option for a taurus – a sign that's known for its straightforward approach.
Gemini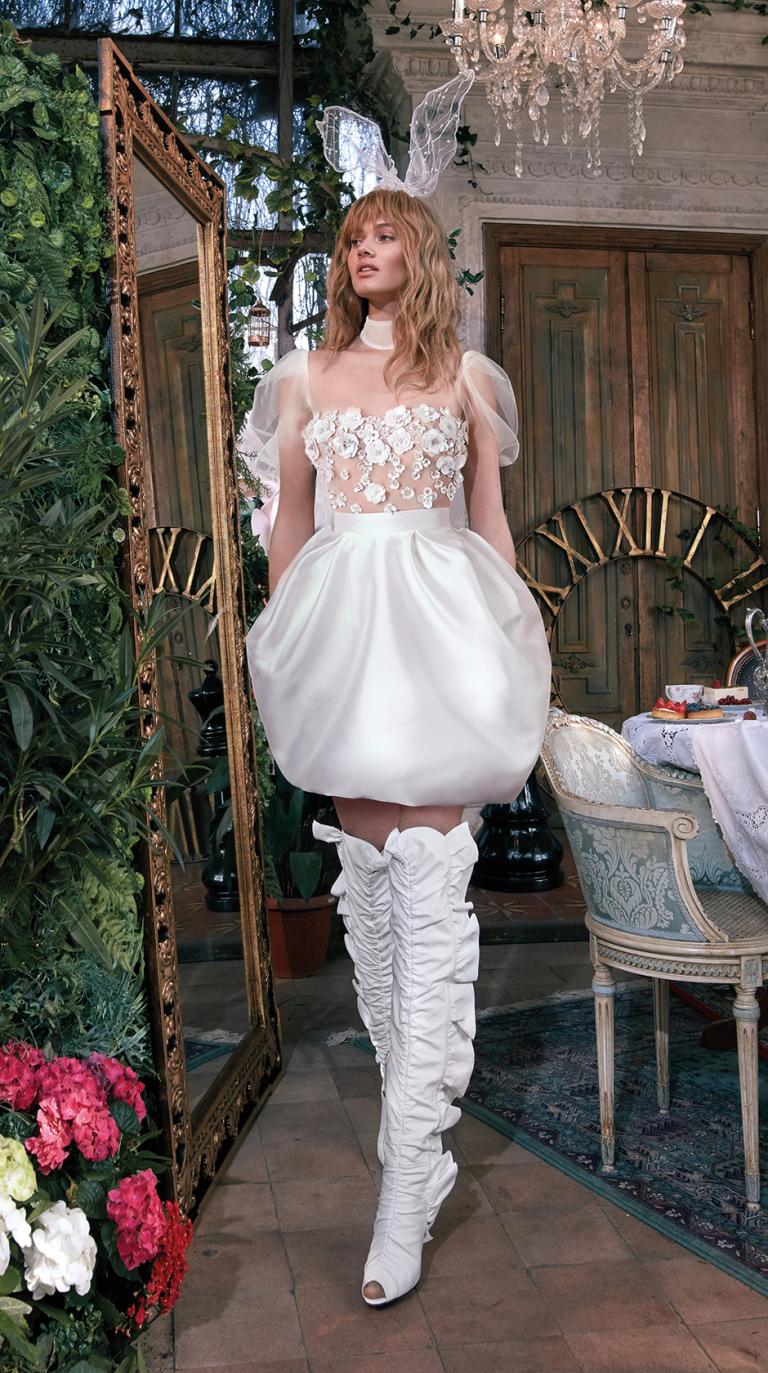 May 21st – June 20th
Geminis appreciate doing new and exciting things. That's why G – 311 is ideal for this playful sign! With a fairytale-worthy balloon skirt and sheer puff sleeves, this unique wedding dress is lovely for a gemini. We love an alternative #GLbride and a fashion-forward mini like this is all about being different.
Cancer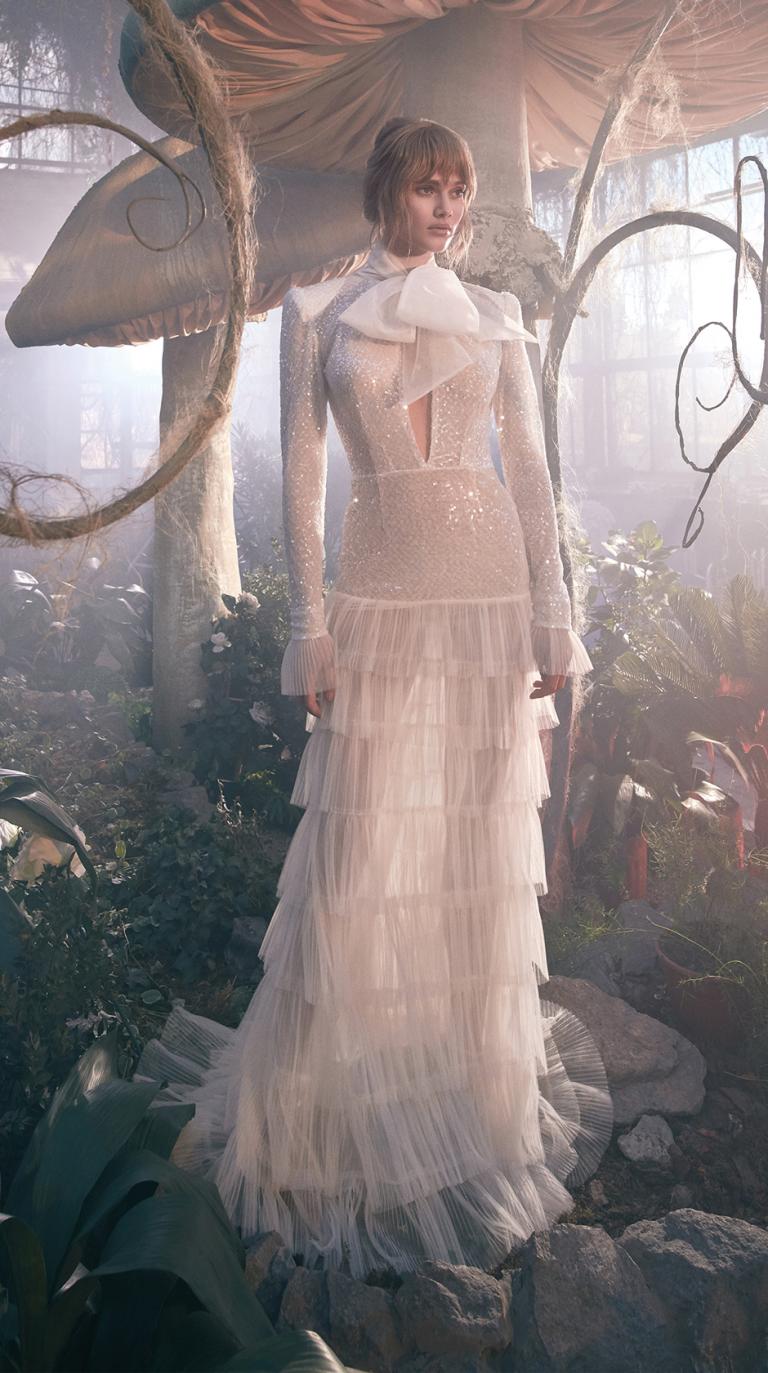 June 21st – July 22nd
Sensitive cancers will love this gentle wedding gown. G – 307 is all about ruffles, silk and sequins. And don't get us started on the gorgeous pussy-bow neckline! Because this dress has no inbuilt structure, it feels completely effortless to wear, leaving you with more freedom to fully embrace the emotions and affection of your wedding day.
Leo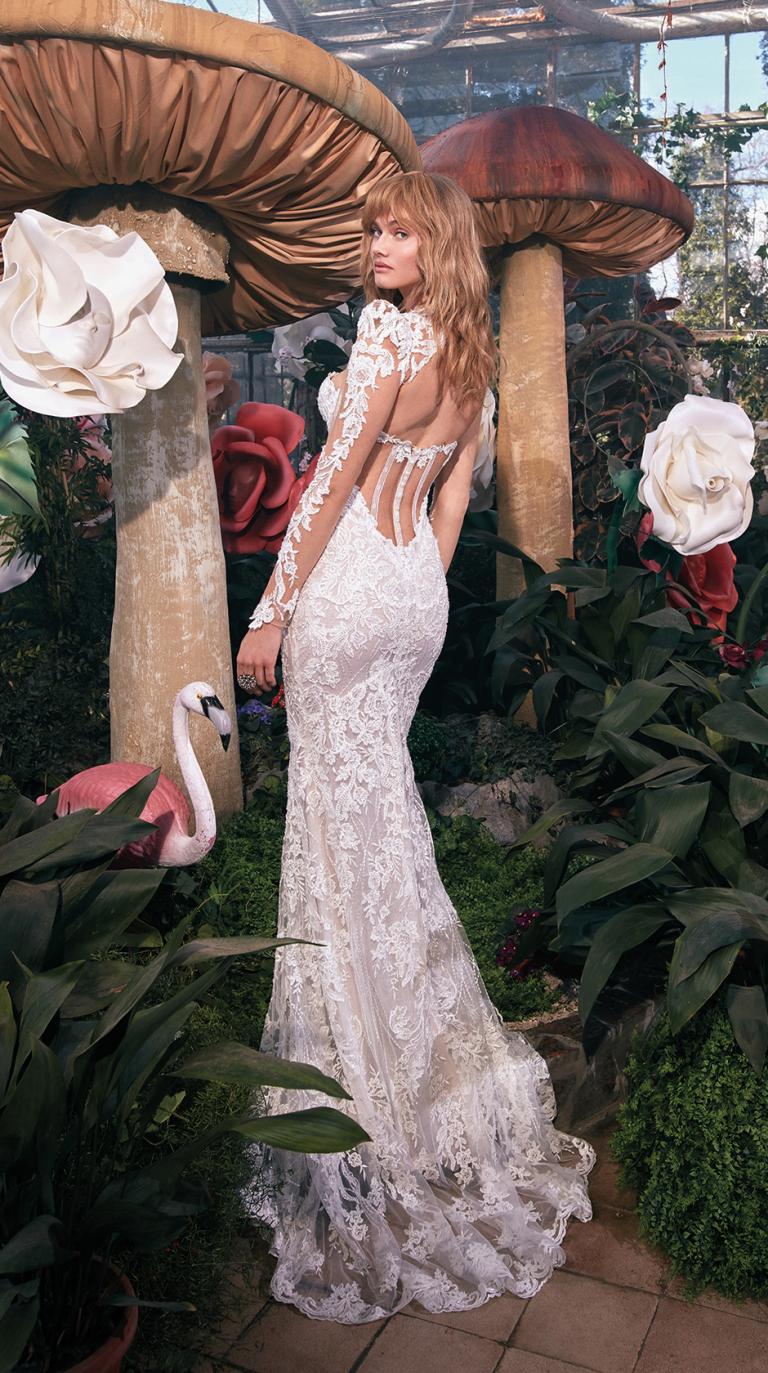 23rd July – 22nd August
Fiery leos will love our highly glamorous G – 305. Figure-hugging and with a daringly low back, you'll certainly be the centre of attention in this sultry gown. Which is exactly where a leo wants to be.
Virgo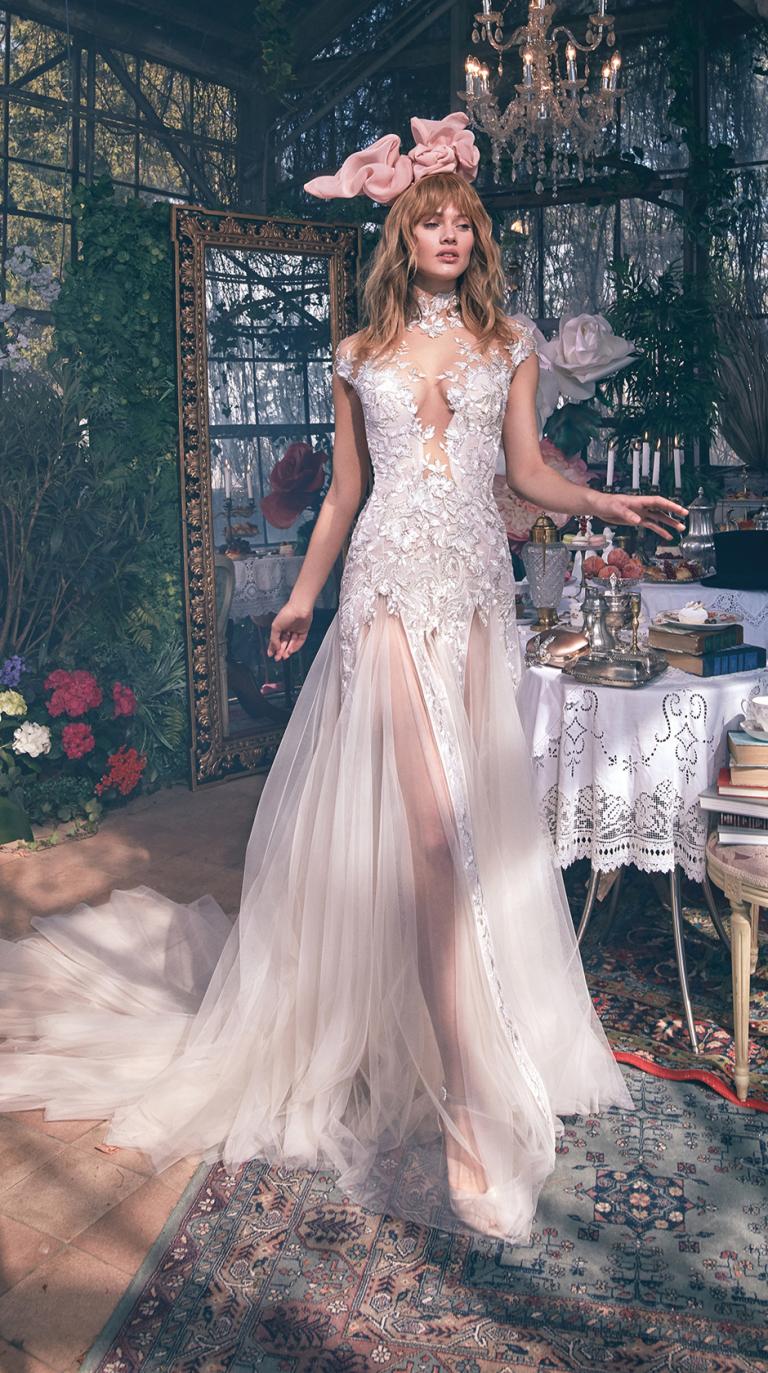 August 23rd – September 22nd
Virgos' attention to detail is what what gives them an strong eye for design. G – 301 is all about the details: those floating sheer tulle inserts paired with a heavily embroidered, sparkling top half. That contrast is what makes this wedding dress so show-stopping.
Libra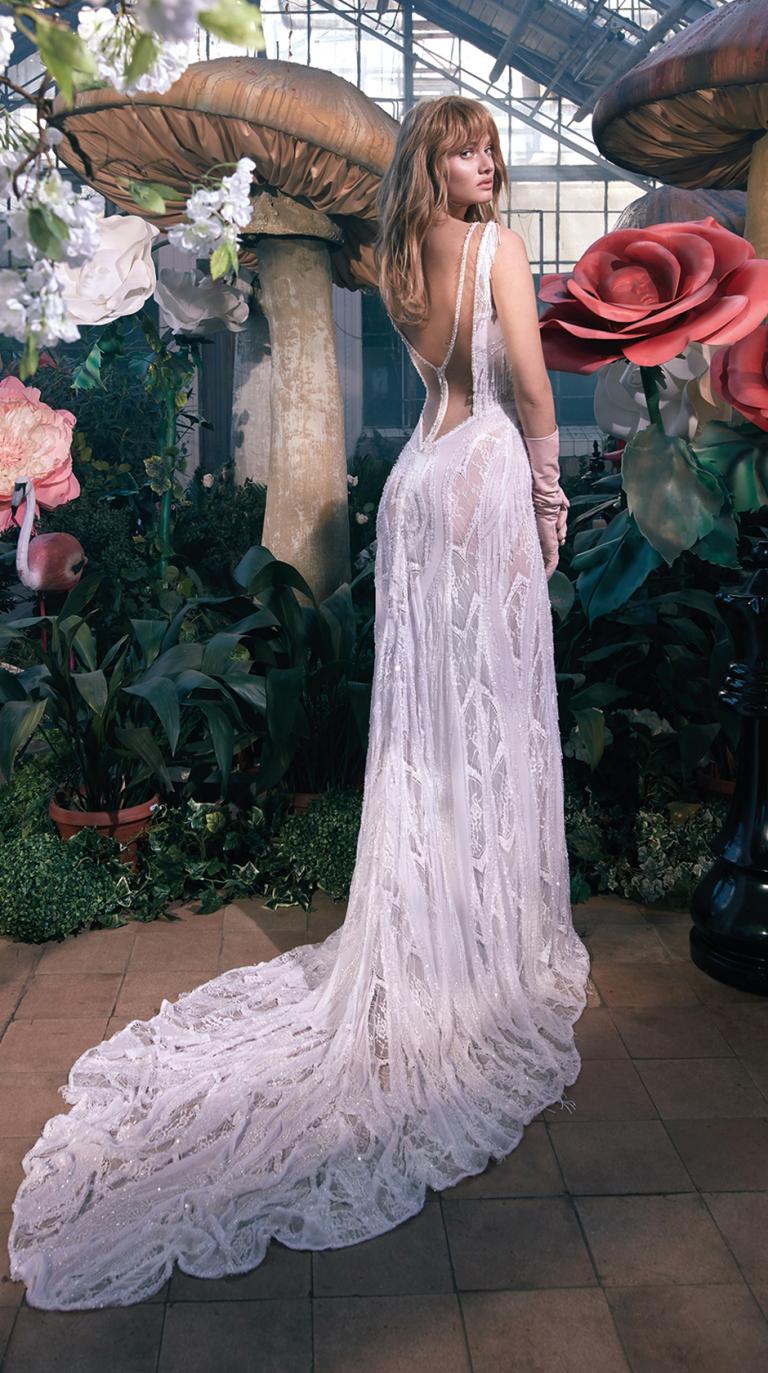 September 23rd – October 22nd
Seeing as libras enjoy a little opulence, G – 306 might be the one for them. This wedding dress is certainly eye-catching with its highly embellished look and layers of fabric, plus lots of sparkle and beaded fringing, of course. Perfect for a sign that appreciates glitzy beauty.
Scorpio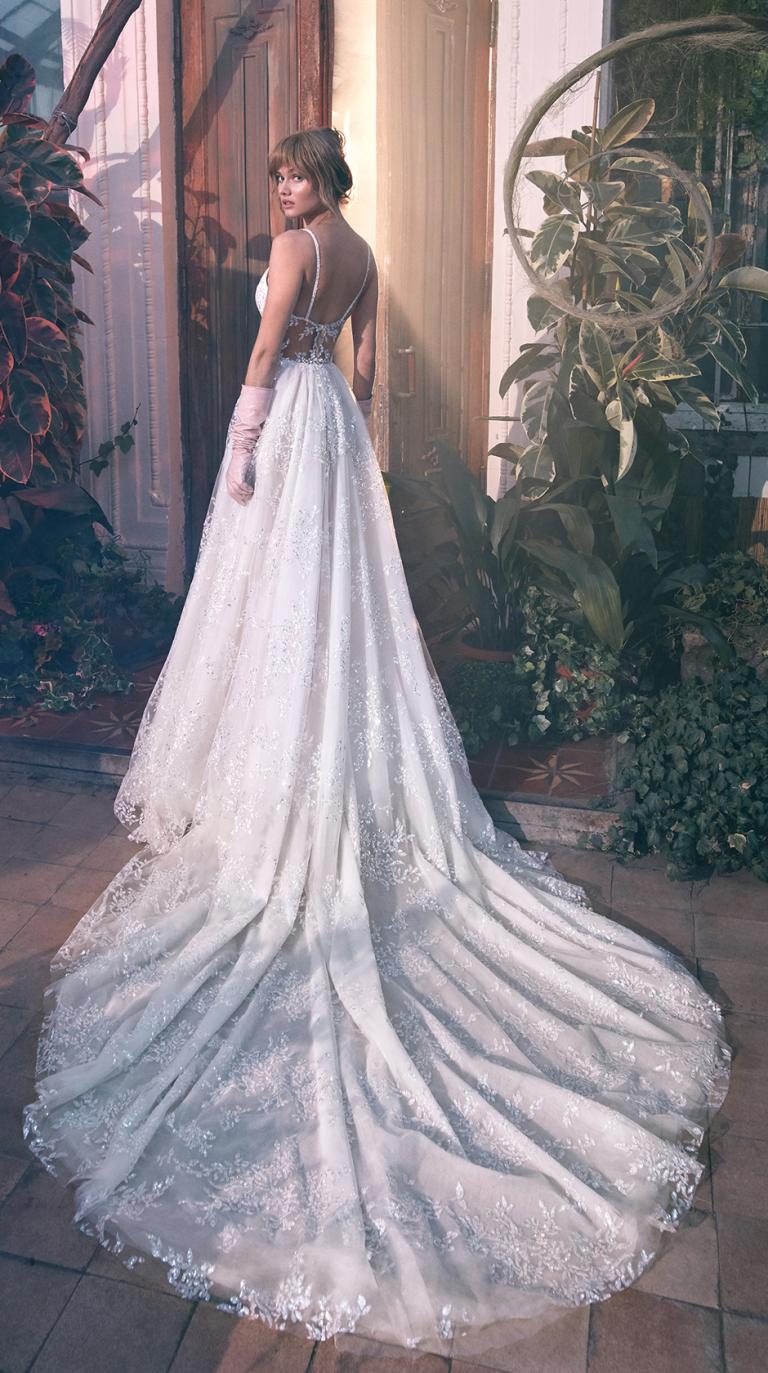 23rd October – November 21st
Passionate scorpios will feel fabulous in G – 312. A plunging back and barely-there straps are all about confidence, which this sign has plenty of. And the full-bodied train… Well, let's just say we think it's the perfect thing for a feisty scorpio. After all, you don't have a sting in your tail for nothing.
Sagittarius
22nd November – 21st December
The ethereal G – 309 has an air of joy around it. Which, along with optimism, Sagittarians have heaps of. Float into your wedding like some heavenly creature and inspire everyone around you with your grace.
Capricorn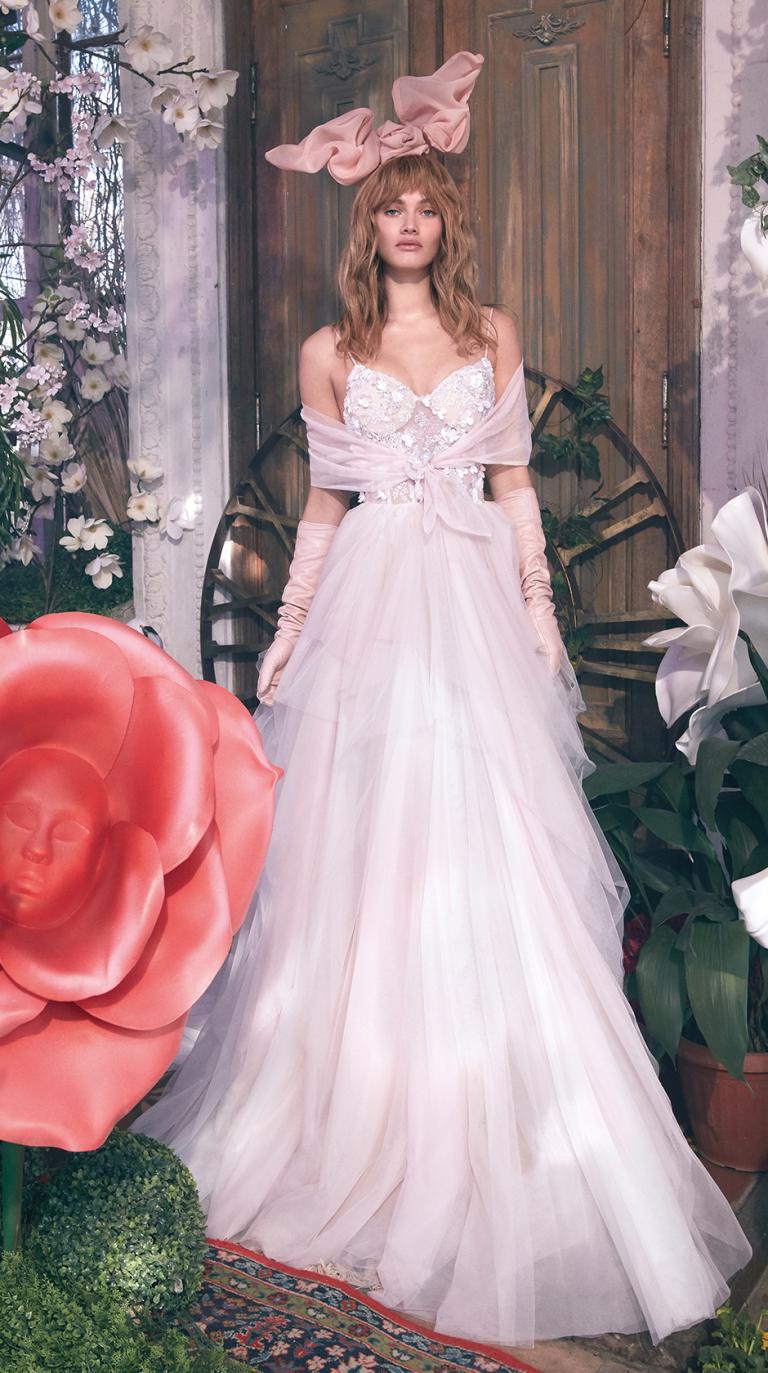 22nd December – January 19th
A dash of colour is essential for bright and cheery capricorns, and our pink Degradé silk tulle G – 310 wedding dress does just the job! Wear it with our blush shawl, which frames shoulders so elegantly, and you'll be all smiles on your wedding day.
Finish your registration for {City} Trunk Show