FREE SHIPPING & RETURNS WORLDWIDE!

DUTIES & TAXES COVERED WORLDWIDE
Find your nearest boutique
Thanks to your keen eye and impeccable taste, you've secured the most sublime — and true to you — venue, designed jaw-droppingly beautiful floral arrangements to decorate every millimeter of your wedding and, obviously, found your dream dress that perfectly expresses your individuality.

In other words, you're ready to throw an infinitely memorable blowout bash in anticipation of your future as a married couple, which, of course, calls for the superlative of celebratory beverages. You're looking for the most delicious and crowd-pleasing wines, not only for you and your loved ones to enjoy — and boost the festivity levels, if you know what we mean — but also flawlessly complement the ambiance that you've so carefully curated.
But where to begin? Because whether you're a sommelier-level connoisseur or just more of a cocktail person, there are questions to consider. For instance, how does the wedding location or time of year factor into the wine selection? Why should one look closely at the pour during the tasting? What's better for the toast: a coup or flute? (Both glasses are so chic … )
So, we consulted with Preetam Ghoorbin, Food & Beverage Manager at the Mandarin Oriental, Canouan on the island paradise in the Caribbean nation of St. Vincent and the Grenadines and Dee Wood, Senior Catering Manager at The Ballantyne, A Luxury Collection Hotel, Charlotte, North Carolina, for their expert tips on selecting the right wines for your wedding. But first, one piece of advice from the wedding gown experts at Galia Lahav: Stick to white wines or bubbly on your big day because even the most sublime vintage of red will not pair well with your dress.
Start with the source.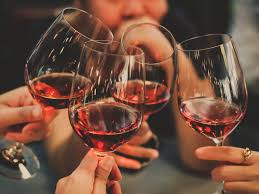 Wood, who specializes in weddings at The Ballantyne, suggests that couples first seek the expertise of the venue catering manager to begin the selection process. Plus, definitely include your wedding planner, if you're working with one, in the discussion.
Most importantly, the catering manager will work with you to determine which wines fit into your overall budget. Wood suggests a package rate, as opposed to on-consumption (i.e., paying per bottle). But of course, do the math on your own end. "For most weddings we would recommend packages because it is a defined dollar amount," she explains. "So the bride and groom will know exactly what the cost will be. No surprises." Because the only shocker you want is the floral and champagne arrangement that awaits you in the honeymoon suite.
Factor in the menu.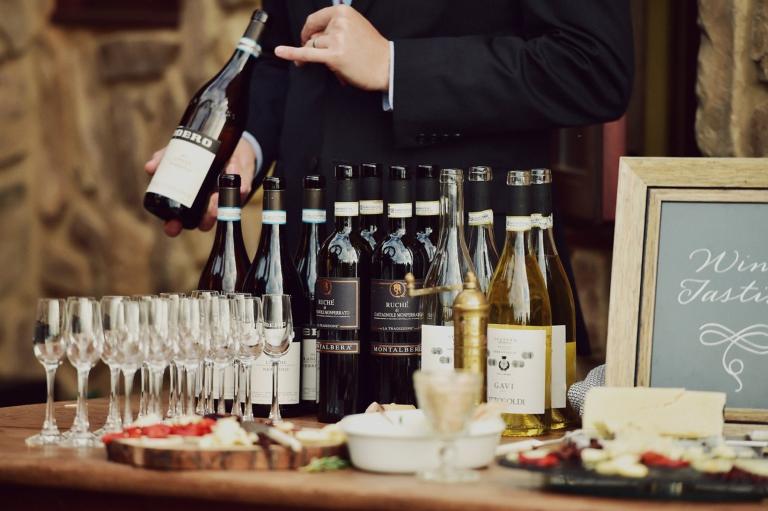 "Ask for feedback from the chef," adds Wood. Because, as Ghoorbin says, you'll want to "match aromas and flavors" of the varietals and the cuisine. As general rules — or just to sound knowledgeable when talking to the chef or at future dinner parties — Ghoorbin suggests full-bodied wines with "heavy meats" and a "rich white" for "flavorsome fish dishes." But, on the flip side, "if it's a spicy dish, pair it with something that would not interfere with the flavors."
Keep it simple.

"There is no need to serve complex varieties of wines," advises Ghoorbin, who suggests streamlining to the holy trinity: red, white and sparkling.

"Select a varietal that appeals to most wine palates," says Wood, who shares the most popular wines at The Ballantyne tend to be Cabernet Sauvignon and Merlot for reds, Chardonnay for whites and Prosecco for the sparkling toast. Of course, depending on the region, venue and your guests, tastes can vary. (For instance, Ghoorbin is Team Champagne.) This is another occasion to rely on your catering manager and/or wedding planner's prior experience and ask about the most palate-pleasing varietals which fit into your budget and personal preference

"Remember to always sample your wines before making a decision!" says Ghoorbin. "Don't forget it's your party, so it is important to have something you like."
Consider the weather and timing.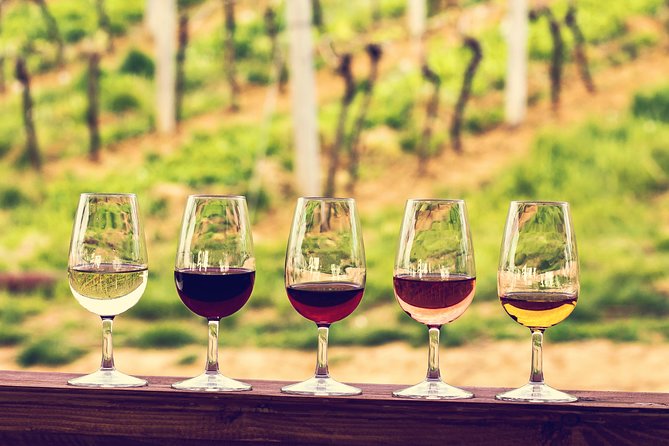 "When choosing wines for the wedding, always keep in mind the season in which it will take place," says Ghoorbin. "For summer parties, you may want to have something that is light and refreshing, such as Sauvignon Blanc [for white] or Pinot Noir [for red]. For the fall and winter seasons, Chardonnay or Cabernet Sauvignon would be ideal." Also, where will your wedding be? For a beachy, destination wedding — or rustic outdoor nuptials — crisper rosés and whites match the mood. But, of course, "nothing says celebration like a big bottle of champagne!" says Ghoorbin.
Buck the "in" thing.

"Try and avoid wine trends, as that trend may have passed by your wedding day," warns Wood. (Although, maybe Pet-nats are here to stay?) But keep an open-mind, too. Maybe you didn't think you were a New World Chardonnay person, but then you taste the varietal from the Burgundy region of France — lighter and usually sans oak — and love it. "Listen to the recommendations made by the venue wedding planner or sommelier you might be surprised at what you learn," she adds.
Watch the pour.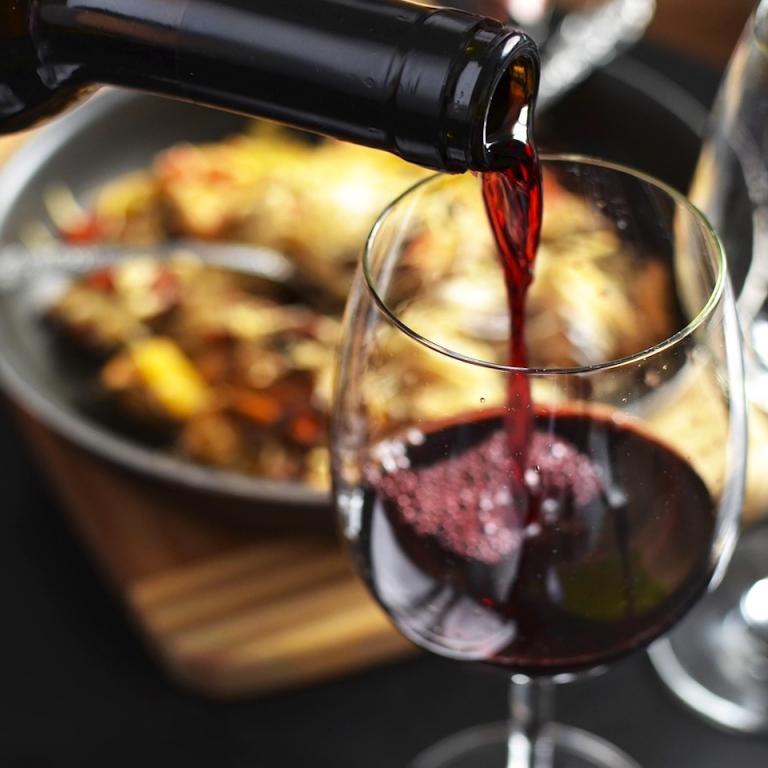 Clutch pro-tip from Ghoorbin that will serve you well, long after your wedding: "Know your bubbles. When choosing the best beverage to serve, it is important to check the bubble size — the smaller the bubble size the higher the quality."
Serve it up.

Check-in with your catering manager about the types of glasses available. "A good wine glass should allow the wine inside to fully express itself," explains Ghoorbin. "Those made from clear crystal or very thin glass are the best for observing the appearance of wine. The glass should also be sturdy enough for easy swirling. Glasses with stems are preferable for preventing fingerprints on the bowl, as well as avoiding the transference of heat from your hands to the wine. Regardless of its size, the bowl of glass should curve slightly inward at the rim."

As for champagne, coups do add a festive Roaring '20s flair to the occasion, however, Ghoorbin points out that flutes tend to be "more user-friendly" — i.e., less risk of spilling — in a large, packed party setting.
Be creative!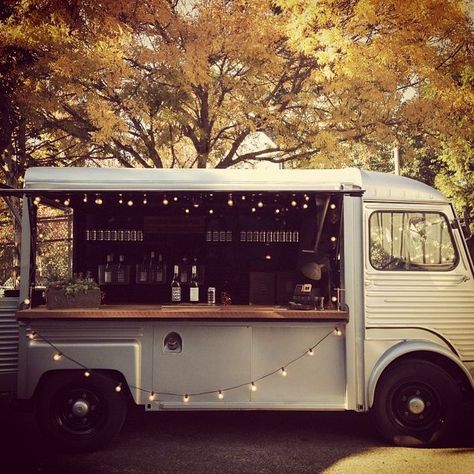 In the vein of hip food trucks, instead of a seated dinner, or colorfully delicious donut towers, in lieu of a fondant-covered cake, take the traditional poured table service (or bar set-up) to the next level. Wood's clients have incorporated imaginative experiential wine moments, such as displaying a decorative self-serve Champagne Wall during cocktail hour.
"Signature champagne or prosecco cocktails passed during cocktail hour are always popular and provide a way to limit the lines at the bar when guests first arrive," she says. "Adding a custom name to the drink personalizes their event. We love to suggest offering a mimosa bar at the post-wedding brunch or bridal luncheon, too."
BYOW. Yes, bring your own wine.

So you really want to serve that Brunello that you and your partner enjoyed — a lot — on your Tuscan vacation. But your dream venue doesn't carry it. Don't give up so quickly. Wood advises to first inquire with your catering manager for the option to bring in your own bottles and pay an additional corkage fee. Not all venues offer this alternative, but it's always worth an ask.

If that's a no-go, Wood suggests thinking outside-of-the-box in terms of sharing that memorable experience with your loved ones. "Provide a split of that wine as a wedding favor," she says. Cheers and bottoms up!
Finish your registration for {City} Trunk Show