FREE SHIPPING & RETURNS WORLDWIDE!

DUTIES & TAXES COVERED WORLDWIDE
Find your nearest boutique
There's nothing quite like watching fierce, well-heeled individuals hustle their way through life while you languish in a self-declared state of laziness. We're talking about the fashion-fuelled lazy day; where every stylish program, documentary or film seems to find its way onto your screen. Films that feature *haute couture often triumph when it comes to evoking inspiration; which, let's face it, is the best you can hope for on a duvet day. As you know, the latest collection we showcased at *Paris Couture Fashion Week was inspired by a famed classic of the chic-est variety: 'And God Created Woman.' Whether vintage or nouveau, it seems fashion and film are intrinsically linked. So, in honour of the Venice Film Festival, we're taking a look at some of our favourite fashion movies.
Coco Avant Chanel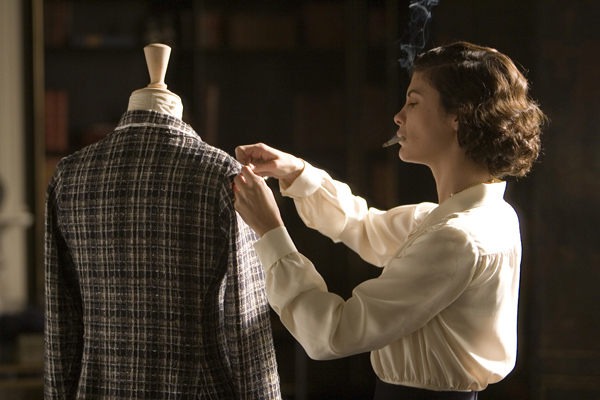 This rendition of the life of Coco Chanel is one of the most stylised biopics you'll likely see. That's not such a bad thing, which is rather rare. Gabrielle 'Coco' Chanel's life was like something out of a novel and the film is very true to that fact, as it pans from her very humble beginnings to the fashion industry's tour-de-force at the peak of her career. Not forsaking the point of the film, there is no scene without a decadently elegant ensemble.
Photo credit: Amazon
The Devil Wears Prada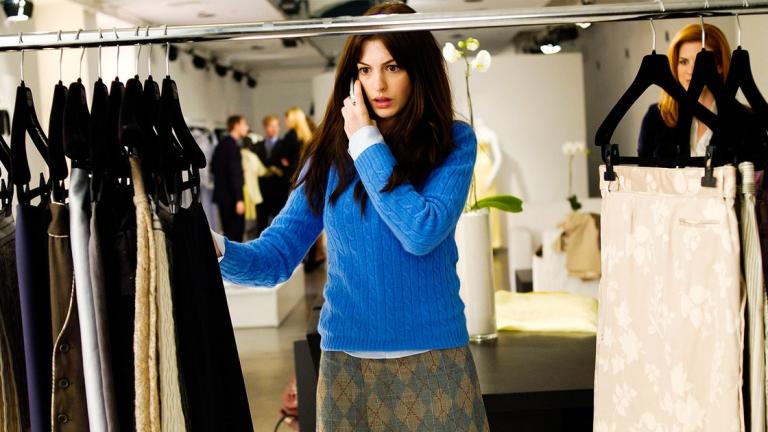 The Devil Wears Prada is a classic that rarely faces criticism due to its memorable characters and a plot that favours the journey-to-self-discovery trope. The protagonist is charmingly clueless at first glance, but as the story unfolds you realise just how shrewd, thoughtful and resourceful Andy is. With knock-out after knockout fashion couture piece to boot, this is a Cinderella story where 'Ella' becomes her own Prince (although Ella is more than enough, to begin with!).
Photo credit: Vanity Fair
Confessions of a Shopaholic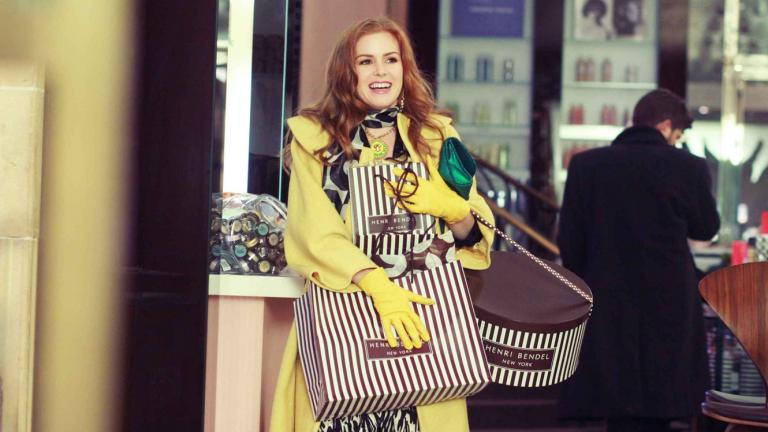 Who doesn't love to live vicariously and watch as someone else, not too dissimilar to you, makes the mistakes you might easily have made once upon a time – and all in the name of fashion? Enter Rebecca Bloomward, a woman whose obsessive passion for all things sartorial lands her in hot water. It's a fable on why showing a little restraint once in a while may be good for the psyche (and bank account). It's also a great excuse to look at many, many fabulous items of clothing.
Photo credit: Sky.com
Marie Antoinette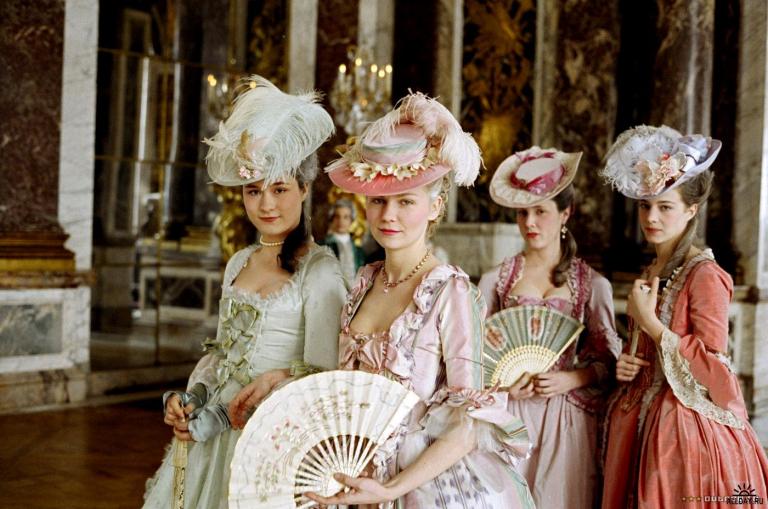 So not strictly a fashion movie, but anyone with a penchant for ostentatious aesthetics can spot the style galore going on in this sumptuous film about the infamous Marie Antoinette. These outfits could easily rival the street-style at *Paris Fashion Week. We know the Austrian-born French royal loved the good life, but now (thanks to Kirsten Dunst) it appears she expressed her joie-de-vivre through *fashion couture, too.
Photo credit: The Mise-En-Scene of Film
Yves Saint Laurent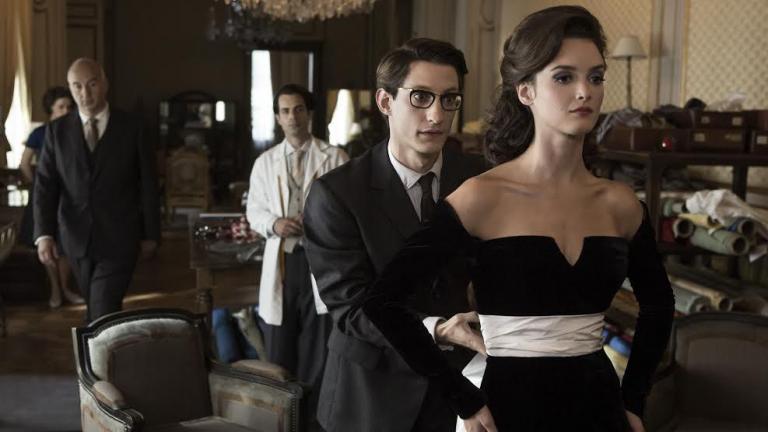 The Pierre Niney version of Yves Saint Laurent is, according to the digital glitterati, the better version. The fact that many of Saint Laurent's original couture pieces were used in the making of the film might have something to do with its success. It lent the film an air of authenticity that is difficult to achieve otherwise. Besides, Saint Laurent was a truly fascinating character and watching Niney's rendition of him – arguably the epitome of the tortured artist – is a treat.
Photo credit: Variety
Phantom Thread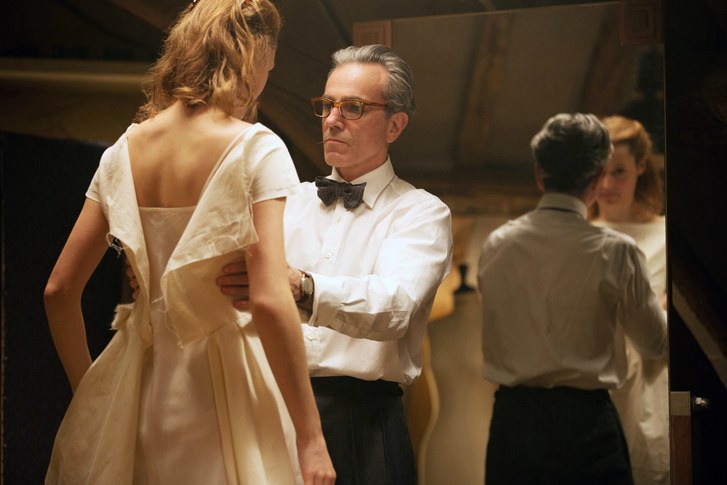 Two reasons to love this film: vintage fashion and Daniel Day-Lewis. Apparently the multi-Academy award-winning actor's swansong, this film was so thoughtfully shot that every scene feels like it's in slow motion. Although great for admiring the garments created by the designer with his muse in mind, it tends to lean on the pedestrian side but no matter. Just have a large cup of tea and get comfortable.
Photo credit: The New Yorker
Clueless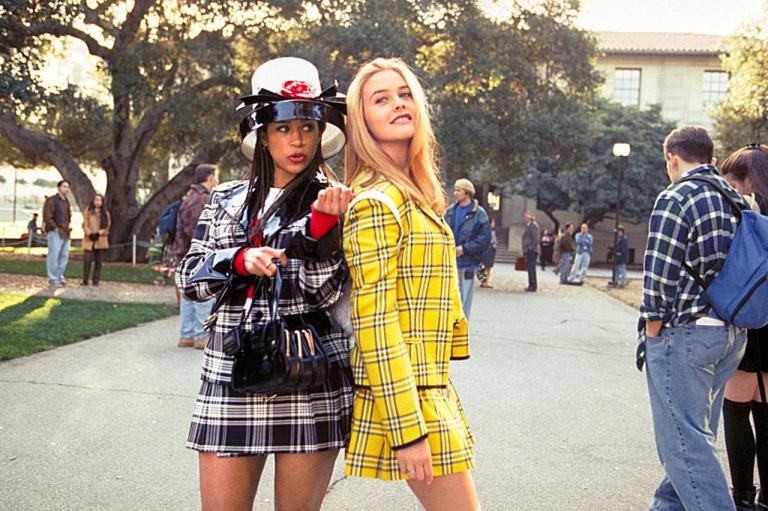 No fashion-related line up is complete without this nostalgic '90s classic. Based on Jane Austen's 'Emma,' the plot is more romantic comedy than fashion crusader but the film is, ultimately, remembered for two things: the distinct styles of each character and their one-liners. From beginning to 'scene,' each look is pulled together with smart flair. It accompanies the script beautifully: each characters' words seem to bounce with the same vibrant zing as the bright, youthful hues they are often seen donning.
Photo credit: Glamour
Hors de Prix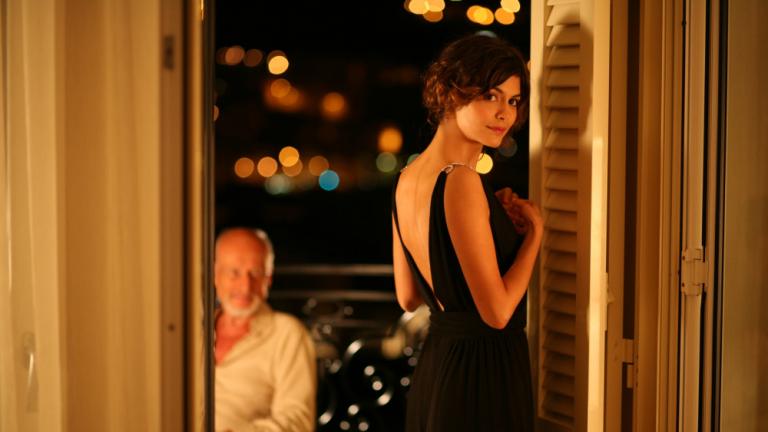 Based on Audrey Hepburn's beloved 'Breakfast at Tiffany's,' Hors de Prix is a film deserving of praise for its immeasurable elegance. Known as 'Priceless' in English, the film's cinematography and fashion are oh, so beautifully French. Addictive for four finite reasons: Audrey Tautou's wit, Gad Elmaleh's charm, the scenic French Riviera and, of course, the *fashion couture. From watches to diamonds and suits to gowns, it's worth a watch for the spectacle of style alone.
Photo credit: Variety
Finish your registration for {City} Trunk Show