FREE SHIPPING & RETURNS WORLDWIDE!

DUTIES & TAXES COVERED WORLDWIDE
Find your nearest boutique
You're about to say "I do" to the love of your life. And you'll be flanked by a solid crew of your best friends and family, who also said "I do" to being your bridesmaids. How can you thank the irreplaceable people who fielded many 2 a.m. texts about your wedding dress and listened to every last detail about how hard it was to put your seating chart together? 
Well, you can start with an unforgettable gift. Rather than opting for something impersonal and frivolous, treat your crew to a customized trinket that they'll use for years to come. Whether you plan to hand them out at your bachelorette party or are gathering goodies for a photogenic hair and makeup session day-of, here are 11 gifts that your bridesmaids will adore.
Personalized Straw Bags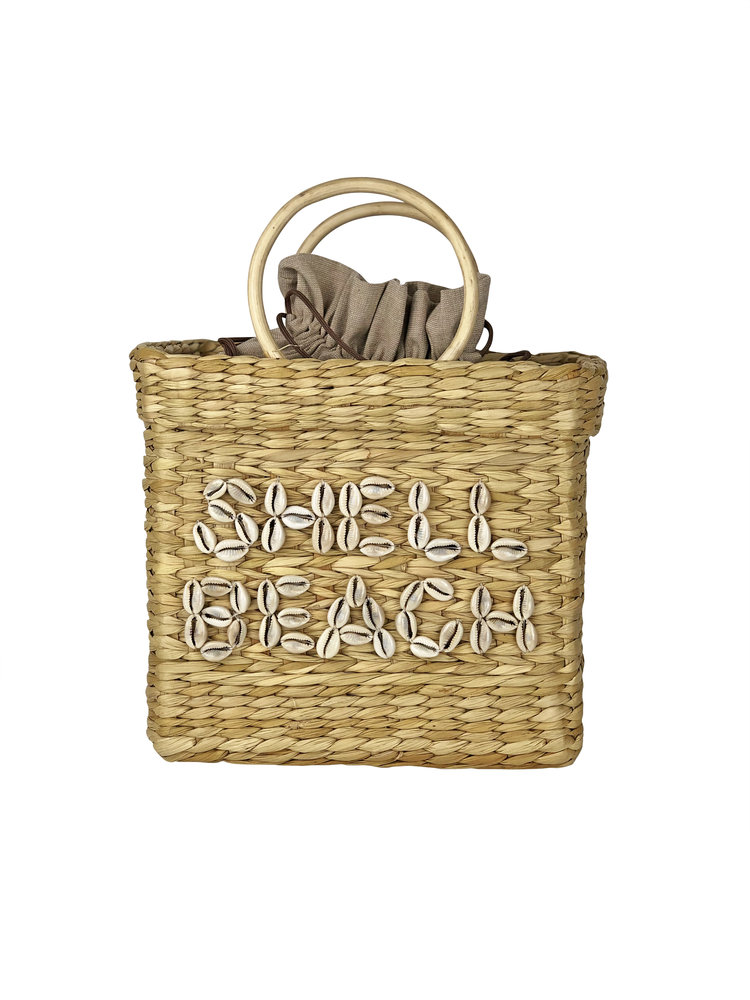 Planning a bachelorette party by the sea? Whether you're doing a weekend in Tulum or a few days in Ibiza, your whole bridal party can match with Poolside's personalized straw bags. Just think about the Instagram opportunities with this mini tote.
Customized Bracelets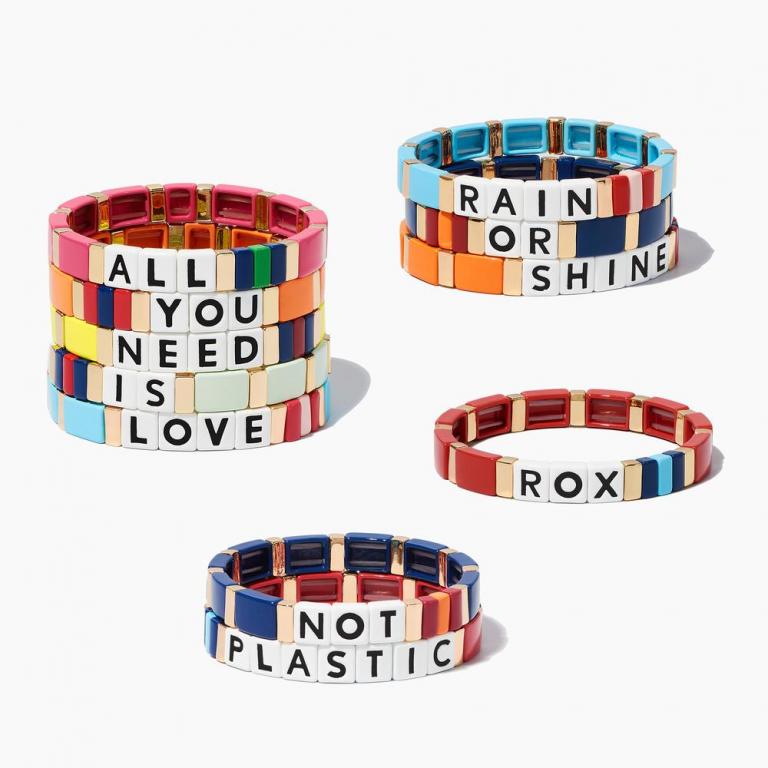 If your bridal party includes more than a few childhood friends, they'll all appreciate these nostalgic bracelets from Roxanne Assoulin. Keep things cheeky and get each one emblazoned with nicknames instead of initials. 
Custom Design Sweaters
Calling all fall and winter brides! A little cashmere goes a long way, and Lingua Franca will hand sew any custom designs onto their plush sweaters. Find out the favorite colors of each bridesmaid and gift each girl with the tone they love to wear.
Silk Boyfriend Shirts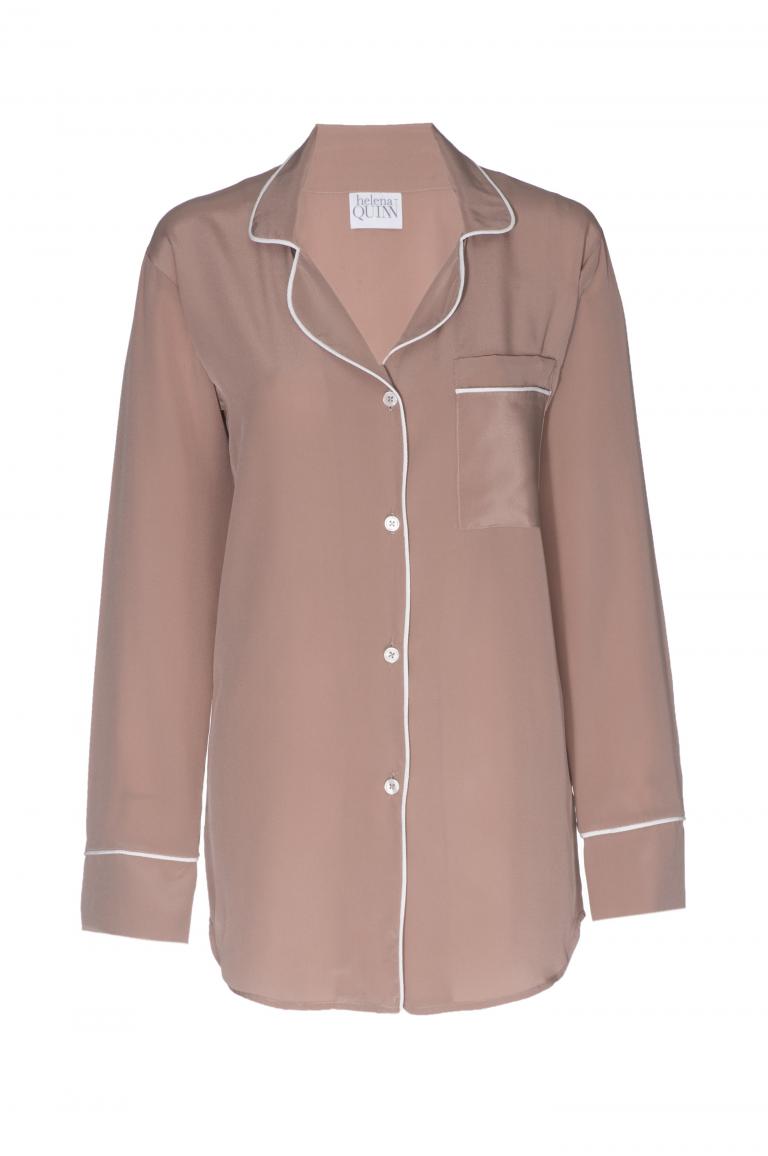 Your crew will look picture perfect during hair and makeup on your big day in this oversized PJ shirt from Helena Quinn. But your girls will also love how cute it looks paired with some cutoff denim shorts. This is a gift they're sure to use again and again. 
Name Pendant Necklaces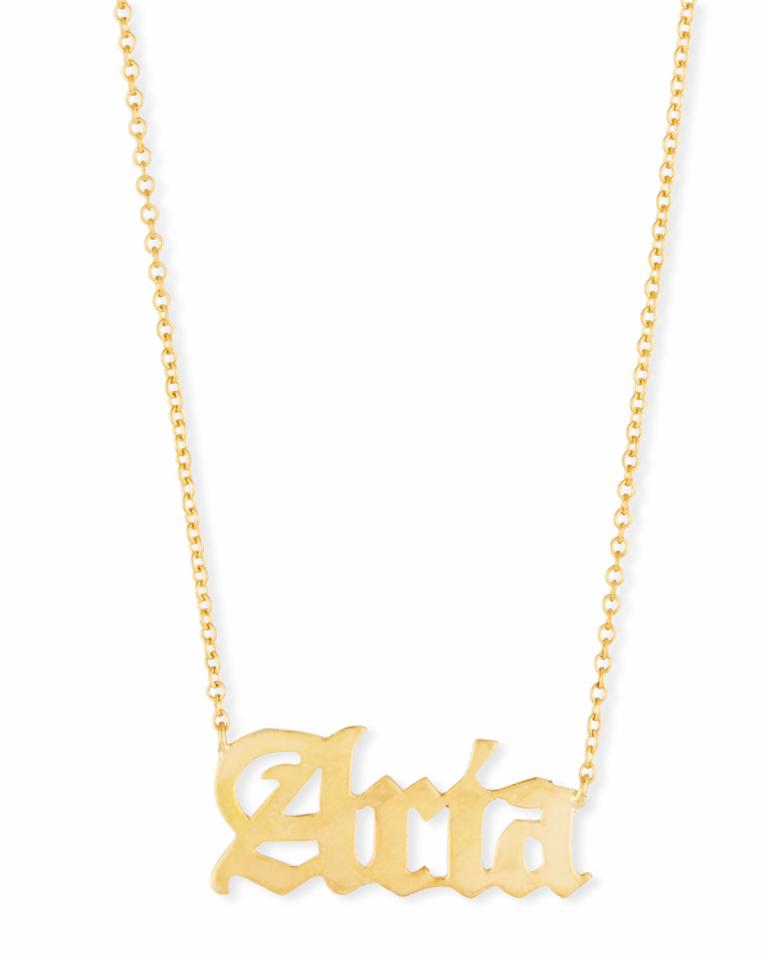 A nameplate necklace is a little nod to Sex and the City (and a fitting final salute to your singlehood). So hand this Sarah Chloe necklace out at your wild-but-not-too-wild bachelorette party. Just add a round of Cosmos.
Pouches
There's no such thing as having enough pouches, and this luxe cosmetic case perfectly fits that bill. Whether she fills it with Chanel beauty and Glossier or uses it as her go-to handbag organizer, it's a thoughtful token that will certainly be appreciated. 
Custom Converse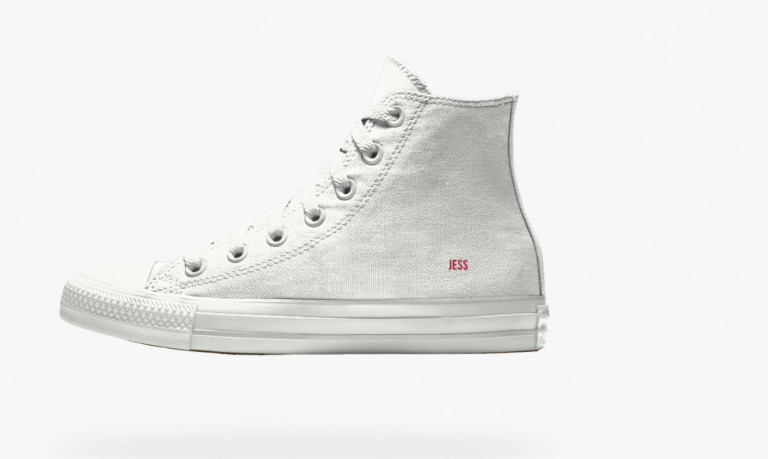 These classic Converse high top sneakers will add Instagram appeal to your most adventurous bachelorette party plans. Whether that means bar hopping or embarking on a tour of a foreign city is totally up to you.
Signet Rings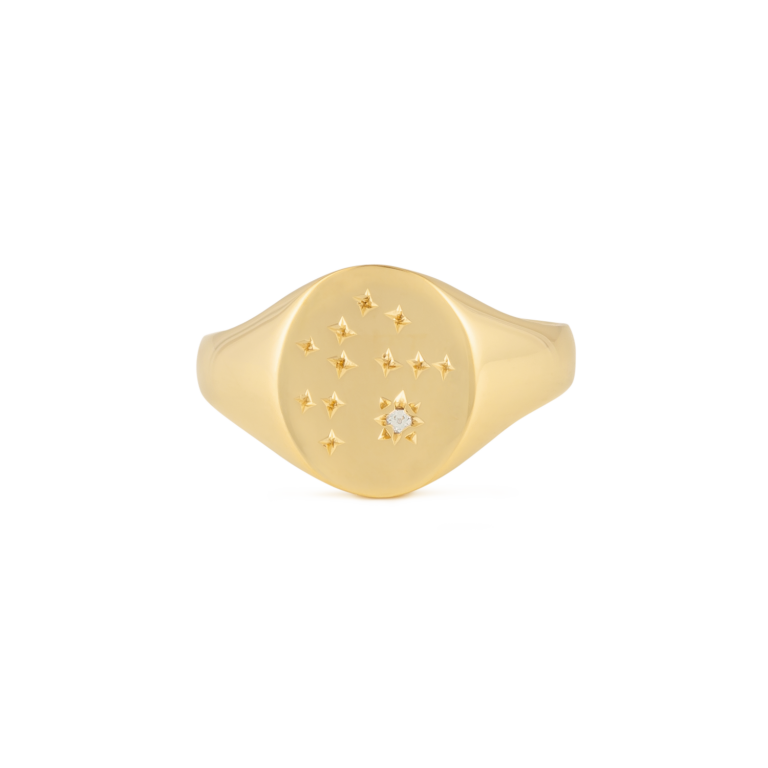 Here's a creative option: Eschew initials for zodiac signs! These demi-fine pinky rings will please Geminis and Leos alike. Plus, they're certainly a conversation starter.
Weekender Bags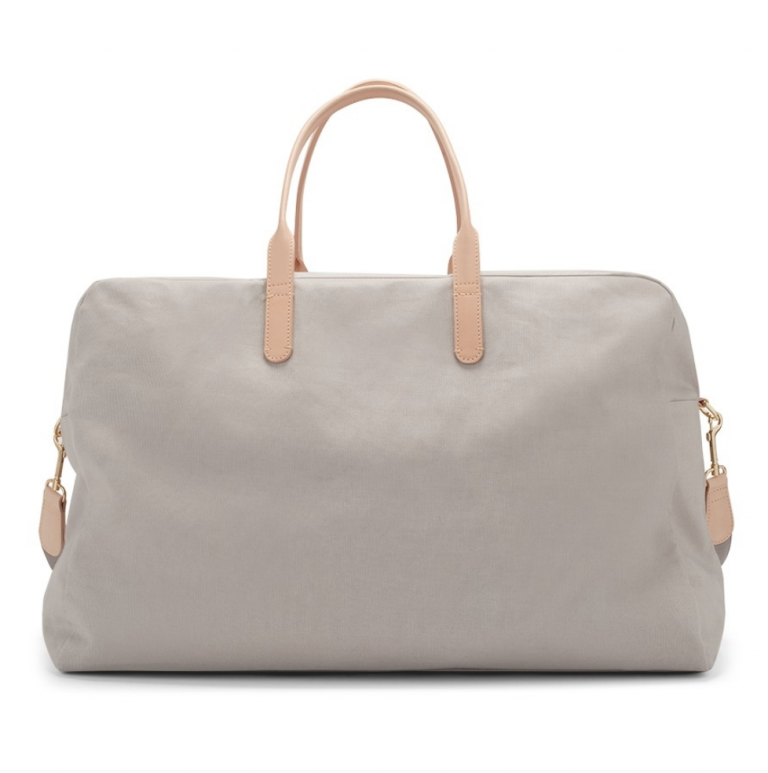 Supplying your crew with infinitely chic weekender bags will guarantee your bachelorette getaway is a classy affair. We're partial to the soft dove colorway, as it contrasts with the tan leather oh so nicely. 
Card Cases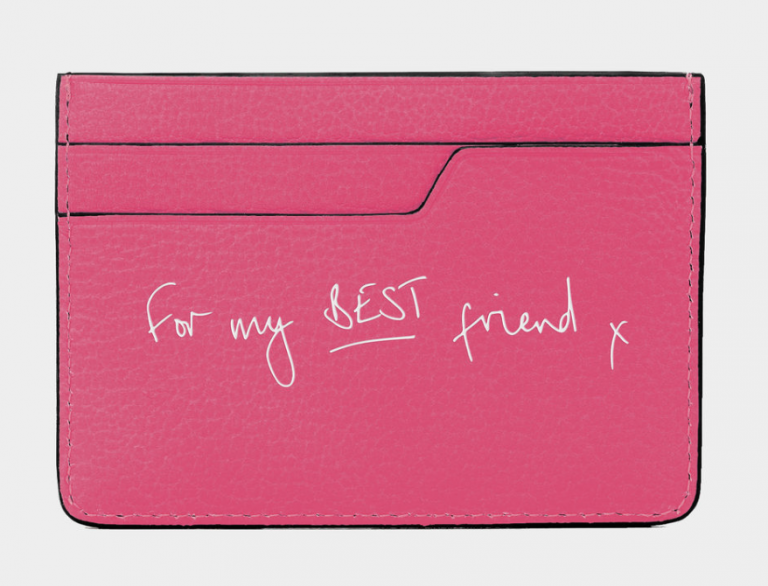 Anya Hindmarch, an English designer, gets super personal with her leather goods—as in, you can use your own handwriting to add a special message to each special gift. Add an inside joke to this cute card holder and each bridesmaid will LOL every time she goes to get an iced coffee or just reaches into her bag. 
Luxe Passport Cover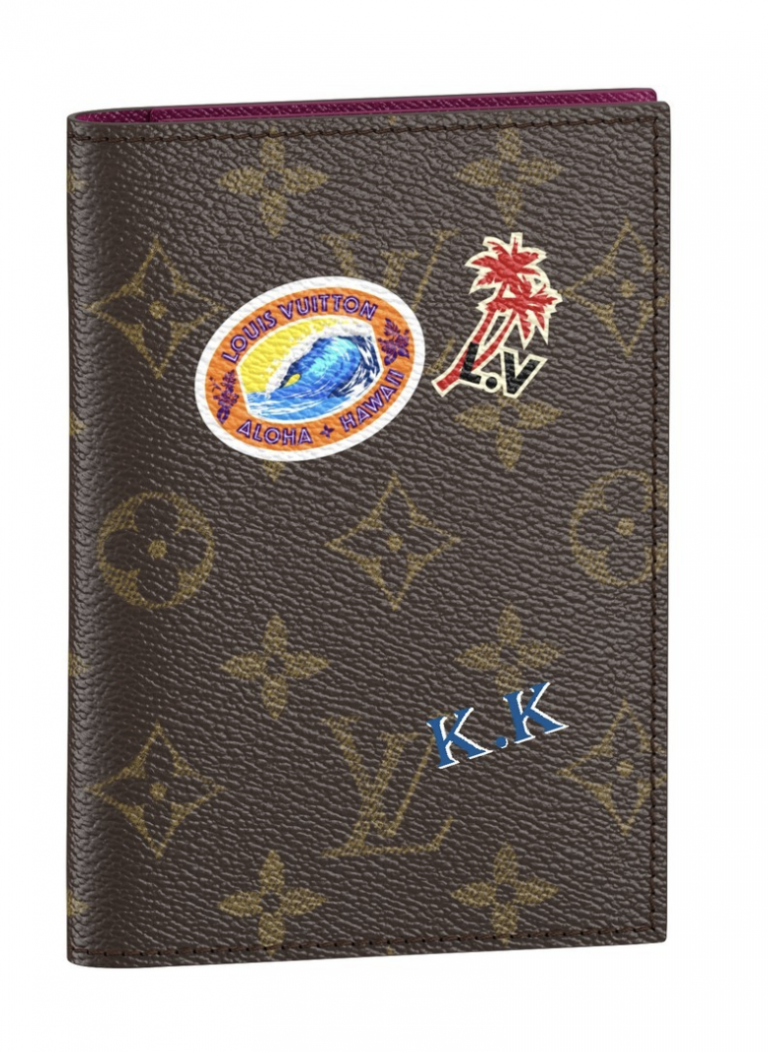 If your bridesmaids have agreed to embark on a lavish vacation to celebrate your final months of singlehood, you deserve to treat them to something special. While an actual Louis Vuitton bag might be out of the question, this luxe passport cover is totally within reach. Your girls (and their passport) will thank you. 
Finish your registration for {City} Trunk Show