FREE SHIPPING & RETURNS WORLDWIDE!

DUTIES & TAXES COVERED WORLDWIDE
Find your nearest boutique
Afterparty to Reception: The Allure of a Second Wedding Dress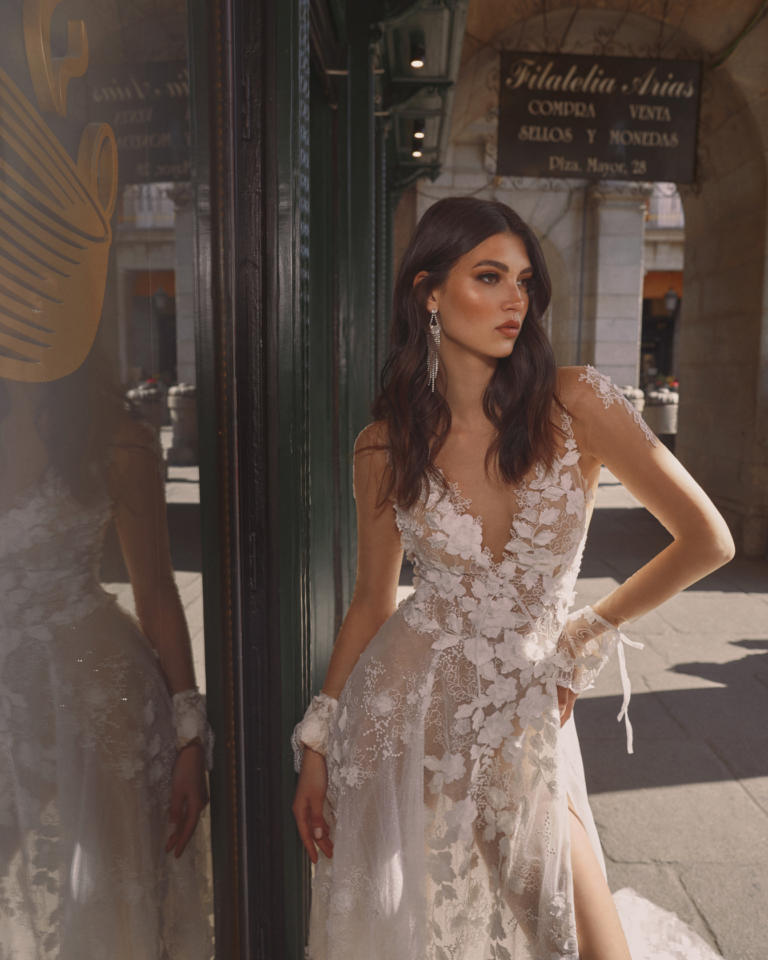 Second Wedding Dress Ideas For the Bride Who Wants to Make a Statement

Regardless of what you call them, second wedding dresses are changed into after your vows—at any point during your wedding reception. In a way, they symbolize that the celebratory portion of the nuptials has officially begun.
Second wedding dresses can also help the bride who feels trapped by the concept of choosing just one perfect look for her big day. Why be limited by "the one" when you can have multiple outfits that feel so inherently you? Some brides choose two dresses that are similar in aesthetic but different in shape (i.e. a voluminous ball gown and a little mini dress), while others go extra glam with dress #1 and boho chic for dress #2. There are no rules when it comes to picking a second wedding dress, so consider it a way to create a tradition that's unique just to you. 

Let us inspire you with seven breathtaking gowns, dresses and frocks from Encanto, the newest Gala Collection, that will have you saying "I do to wedding dress number two." This collection is inspired by the magic of true love and the undeniable power that a wedding has to intertwine two beautiful souls.
Lola | Chic Mini Princess Wedding Gown with an inner corset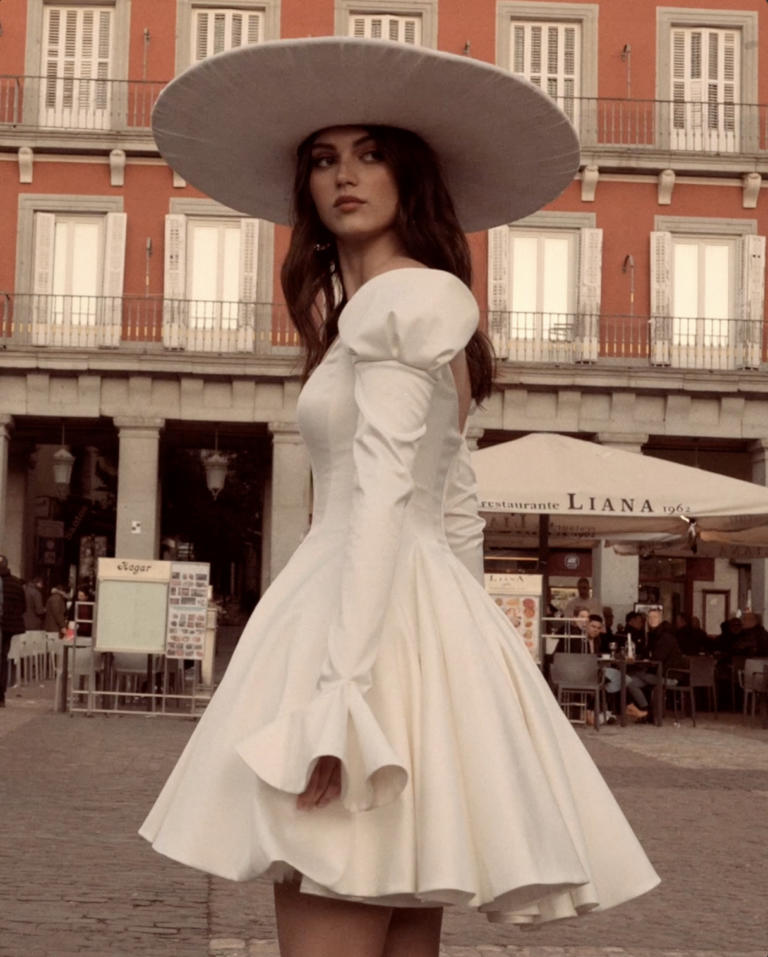 Lola

The epitome of short and sweet, the swishy skirt of this princess gown will have you twirling with abandon. An inner corset keeps the svelte shape of the top, while a shoulder pouf and flared long sleeves add a touch of girly charm.
Hailey

If cheeky is your style, opt for the sheer corseted Hailey that features a waist-high slit and a teeny pair of shorts that are meant to be on display. Did we mention the pale white look is totally covered in soft sparkles? This draped tulle fabric is mesmerizing—and even comes with a matching bolero for the bride who wants an additional outfit change with her second dress.
Nia- The perfect gown to party all night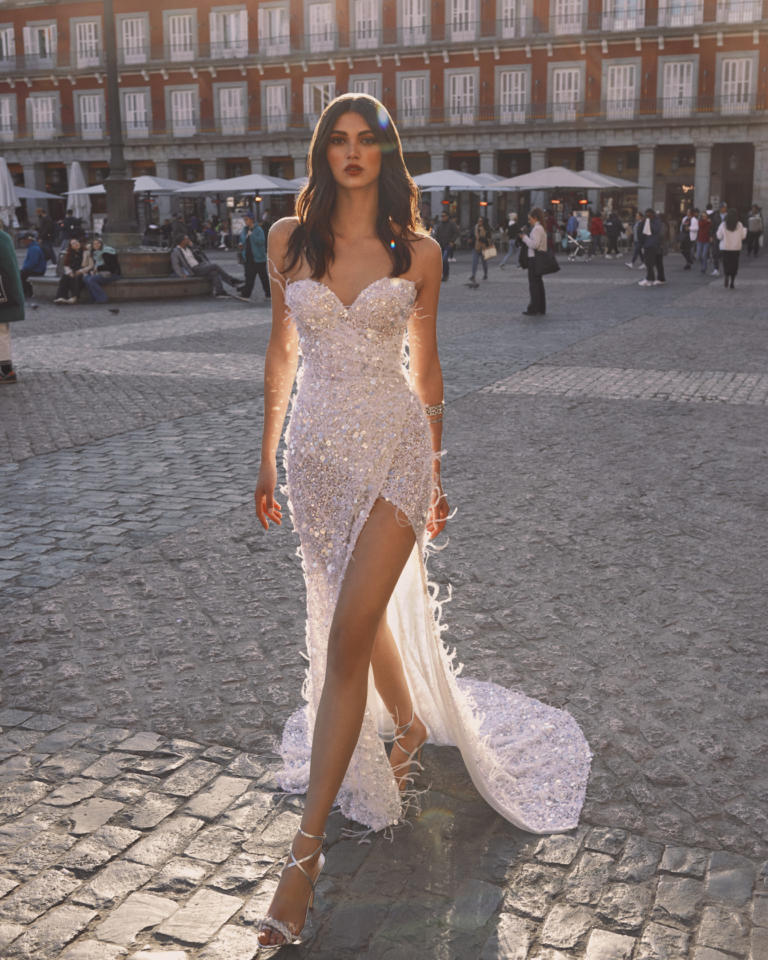 Nia

Serving late-night glamour with a sparkling finish, this is the party dress of the season. Mirrored sequins and feathers are intricately embroidered onto the sweetheart corset and revealing wrap skirt. Whether you pair it with a pair of towering stiletto sandals or some high-top sneakers, you'll own the dance floor in this gown. At least until the sun rises.
Reese

Can a dress be sexy and sheer but also romantic and sweet? The floral wonder that is the Reese gown proves that yes, it absolutely can. The beauty of this multifaceted frock is in the details. Like the petals that line the deep neckline, the little floral bell sleeves that are tied with a bow and the three blossom buttons that adorn the plunging back. 
Clare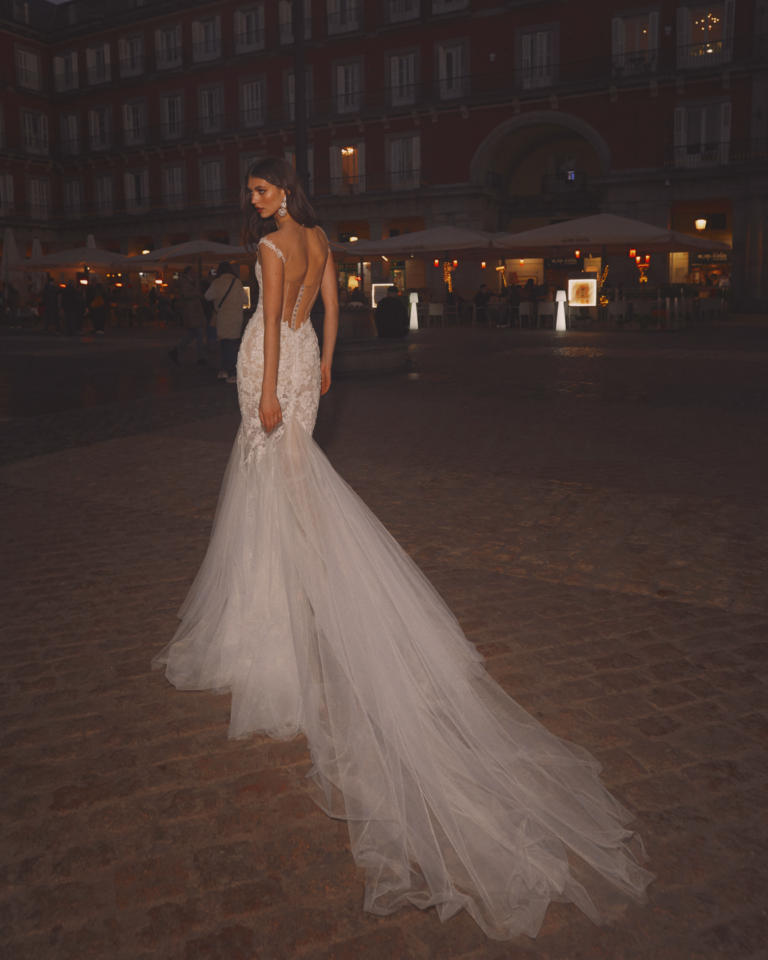 Clare

A second wedding dress can also skew traditional, but brides may prefer keeping the volume to a minimum. Which presents the trumpet gown as a stellar option. Featuring a burst of tulle only at the bottom third, it's much lighter than a ball gown, while still providing the same regal air. Clare features a glimmering lace overlay on a blush lining, with a pure white trumpet skirt—and an illusion neckline that just might take your breath away.
Eva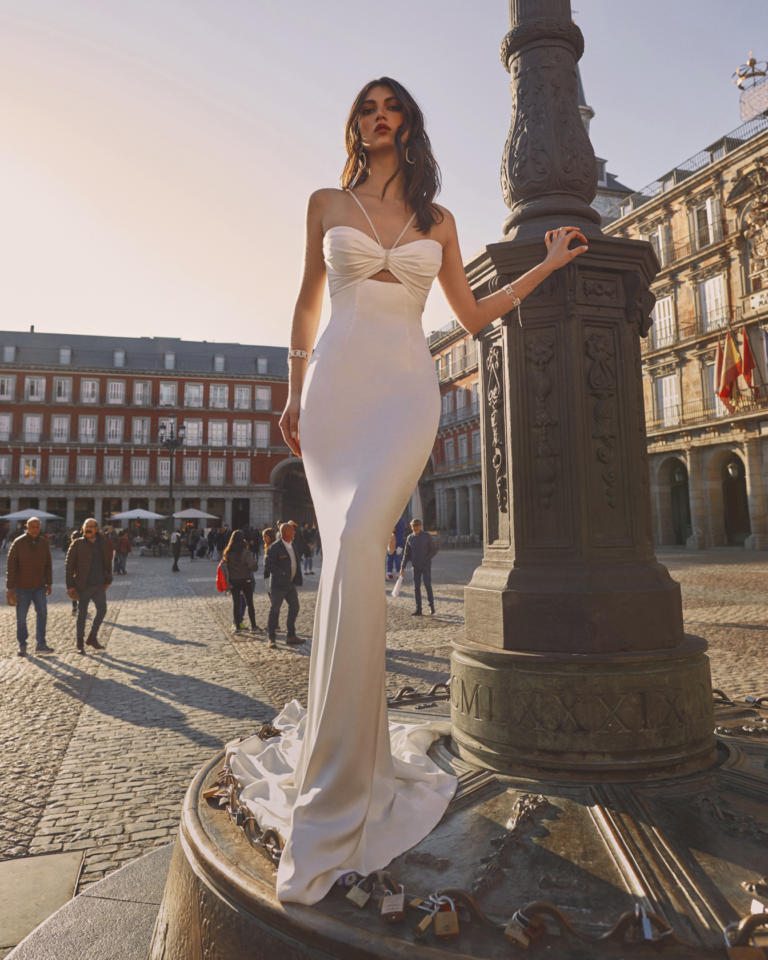 Eva

Even minimalist brides can slip into something sultry after the sun sets. This sleek mermaid gown keeps the details to a minimum but as for the impact? It's major. Featuring a bandeau top with a glitter halter strap and a keyhole cutout, it's a modern update on the '90s less-is-more approach. Plus, it comes with glove sleeves that ground this dress firmly in the present day.
Gigi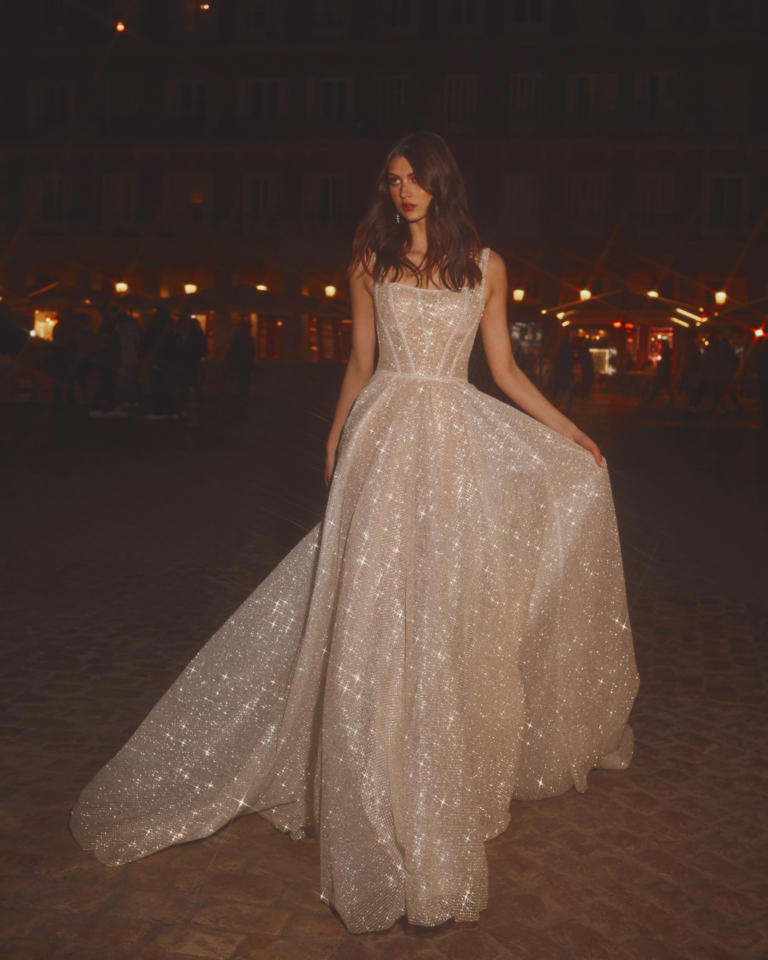 Gigi

Now this is a dress you dream about cutting your cake in. There's just something about this square-neck number that shimmers, shines and just feels like the sartorial interpretation of dessert. Perhaps it's because the sparkles look like a dusting of sugar. Regardless, the full A-line gown will photograph like an absolute dream (flashbulbs on, please) and the sheer corset embodies a party-ready vibe.
Create Your Wedding Tradition: The Charm of Second Wedding Dresses

The concept of a second wedding dress offers brides a wonderful opportunity to embrace their individuality and express their unique style on their special day. Whether it's to change into after the vows or during the wedding reception, these dresses symbolize the beginning of the celebratory portion of the nuptials. They also allow brides to break free from the traditional notion of "the one" perfect dress, enabling them to create a tradition that reflects their personal taste and personality. With the breathtaking gowns and dresses from Encanto, the newest Gala Collection, love and magic blend beautifully, inspiring brides to say "I do" to wedding dress number two and make their wedding day truly unforgettable.
Finish your registration for {City} Trunk Show