FREE SHIPPING & RETURNS WORLDWIDE!

DUTIES & TAXES COVERED WORLDWIDE
Find your nearest boutique
In the dazzling world of fashion, Rita Ora is a name that consistently makes headlines, and for good reason.

She's an international sensation, known not just for her chart-topping hits, but also for her stunning presence on and off the stage. Recently, she graced the cover of Harper's Bazaar Brazil, and the moment was nothing short of breathtaking. What caught our eye was her choice of attire: the Katie Jumpsuit from our Evening Collection. While this piece is a part of our Evening Collection, it is a striking example of how modern bridal fashion is evolving.
Galia Lahav is no stranger to redefining bridal fashion, and our Pret-A-Porter collection, launched two years ago, has been making waves in the industry. The Pret-A-Porter line is all about embracing the quiet power of simplicity. It's a fresh take on bridal fashion, offering brides the opportunity to shine in crisp, clean lines and shades of white.
KATIE | V-NECKLINE OPEN BACK BLACK JUMPSUIT
This menswear-inspired jumpsuit features a beautiful satin smoking belt highlighting the waistline, a deep V neckline, an open back, and 70s-style trousers that flare in all the best ways.
What's even more exciting? The Pret-A-Porter collection is now available online. Whether you want to make a fashion statement, embrace clean-cut lines, or indulge in haute couture, we're here to make it happen. With personal consultations over Zoom and personalized styling services, you're in for a shopping experience that's uniquely yours. Finding your perfect outfit should be a memorable journey, and with Pret-A-Porter, it's an adventure you won't soon forget. So, dive into the world of fashion where every detail is tailored to your style and needs.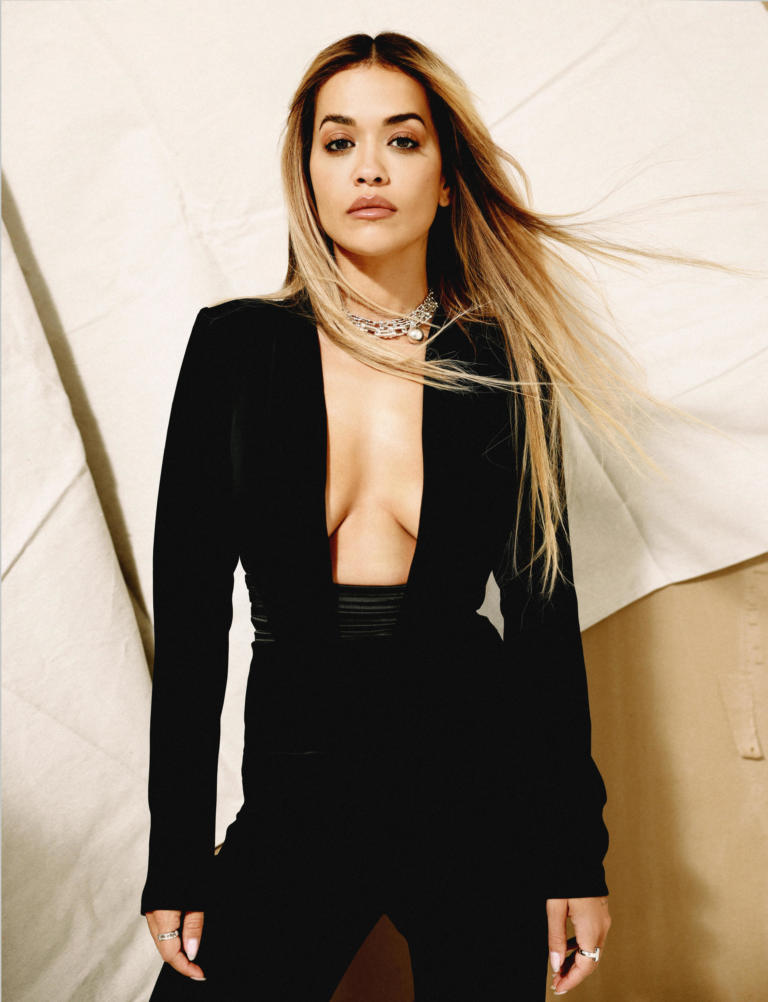 So, as you're drawn into the world of Rita Ora's style and the enchanting Katie Jumpsuit from our Evening Collection, remember that modern bridal fashion is evolving, and you can be a part of this sartorial revolution. Whether it's a chic jumpsuit that effortlessly exudes glamour or a stunning bridal gown that embodies understated elegance, our Pret-A-Porter collection offers you the chance to celebrate your unique style, just like Rita Ora.
Finish your registration for {City} Trunk Show