FREE SHIPPING & RETURNS WORLDWIDE!

DUTIES & TAXES COVERED WORLDWIDE
Find your nearest boutique
Paris Haute Couture Week was especially hot this time around for the spring/summer 2019 season. The fashion pack hit a searing heat wave — both literally and figuratively —  enduring record steamy temps and taking in so much sumptuous couture on the runways, plus the world's most renowned celebrities packing the front rows.
The whirlwind of non-stop glamour, both on and off the catwalks, brought us back to the four — yes, four — times Galia Lahav presented her jaw-dropping, show-stopping couture, co-designed with Sharon Sever, at the unparalleled Fédération de la Haute Couture et de la Mode.
In celebration of another season in the books, let's take a stroll down memory lane with Galia Lahav Couture as we revisit the most breathtaking way to experience the City of Lights: via the collections, followed by the glittering celebrities who immediately wore our designs. Ripped from the runway, as they say.
Victorian Affair Spring/Summer 2017

Of course, Galia Lahav's grand debut at Couture Week had to make an impact — and it did — starting with the carefully chosen venue: Grand Palais des Champs-Élysées. *mic drop*

The 19th century museum and national treasure — officially designated as "monument historique" by the French Ministry of Culture — offered a magnificent and architecturally spectacular complement to the Victorian and La Belle Epoque-inspired couture collection. The ornate Beaux-Arts décor of the historical site has actually been the top locale choice of heritage French couture houses throughout the ages.

Galia Lahav Couture brought its late 19th century inspiration into modern day with innovative takes on time-honored details, such as, intricately embellished and adorned corsetry, a mix of lush textures — fabrics, laces, ornamentation and beading — and overall message of empowerment through classic femininity. In-house fabric technicians even integrated fabric dyeing techniques and hi-tech embossed silicone with original antique lace from the 1890s by Lesage.

The rich color palette of blacks, gold, bronze, romantic pinks and purples were hand-dyed in homage to the era, including the stunning ruby red velvet, ribbon-detailed and deep plunge gown later worn by Julianne Hough. Of course, the real finale for the Victorian Affair collection came courtesy of our Queen Beyoncé, who chose the Queen Victoria wedding dress-inspired and Swarovski-crystal-embellished Thelma gown to wear to her vow renewal to Jay Z. Talk about a moment in history.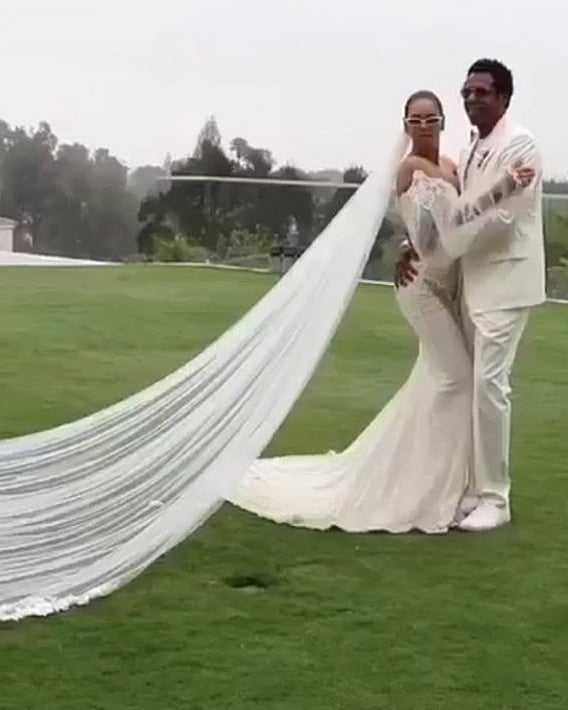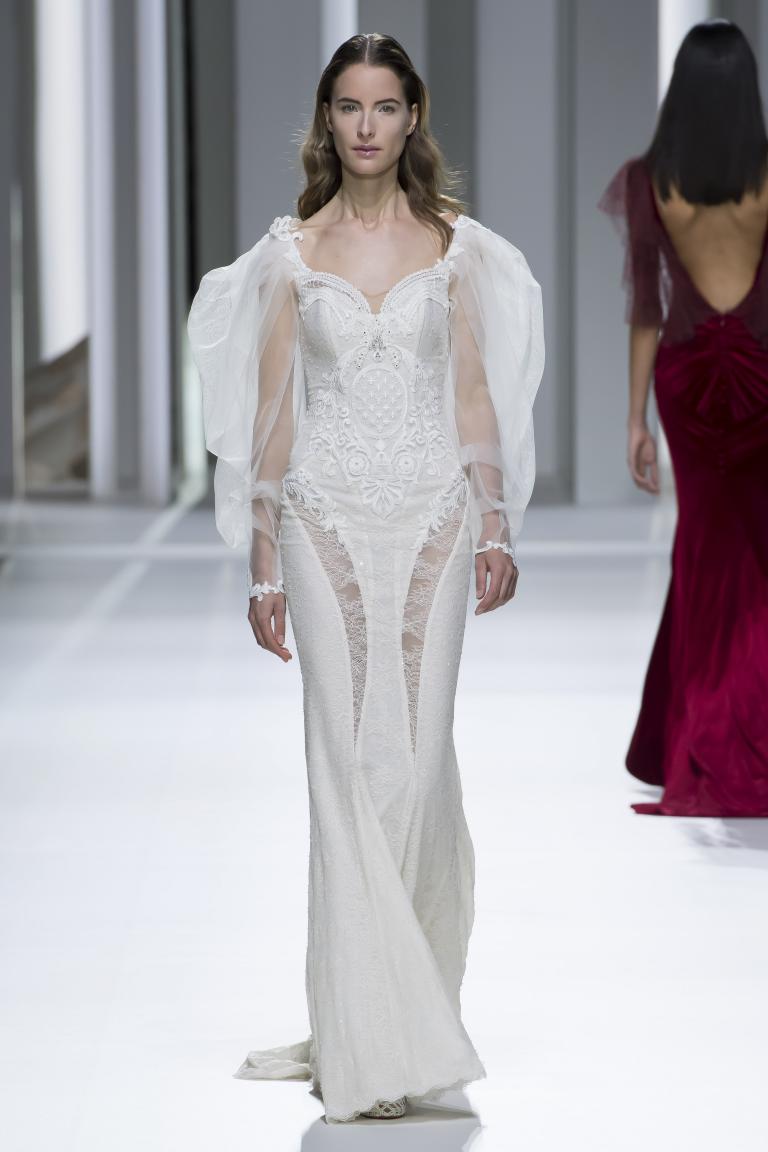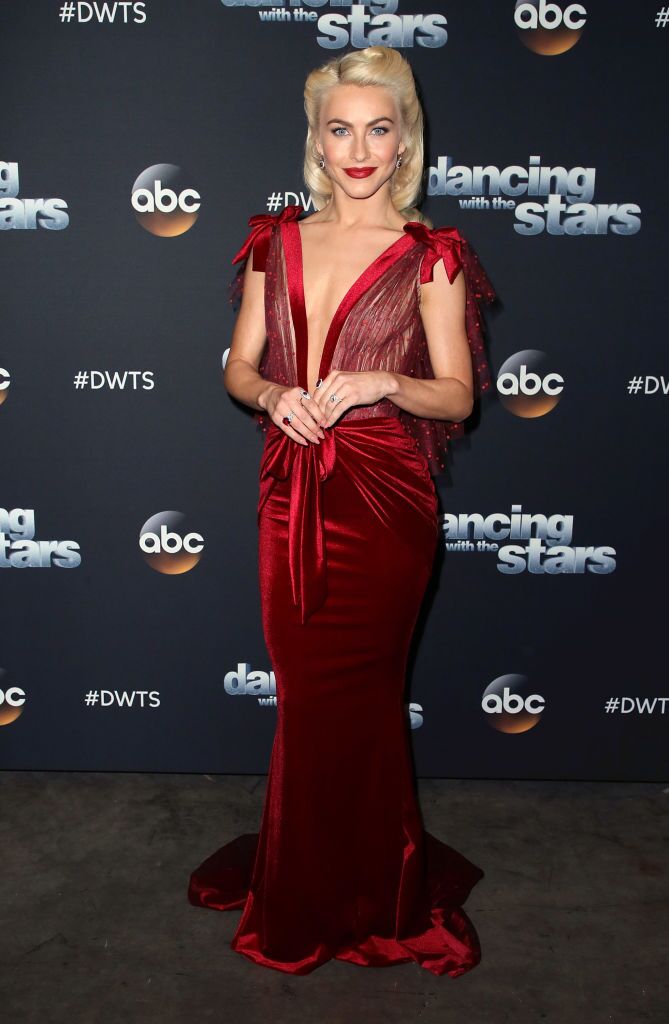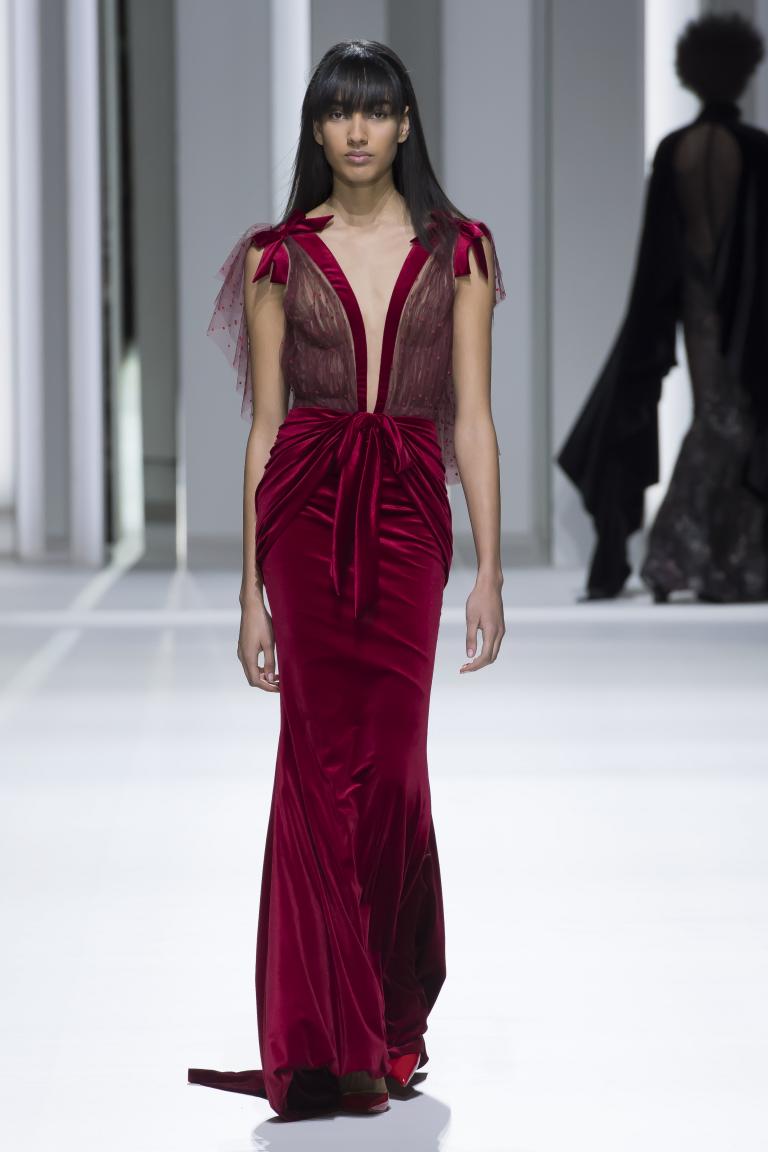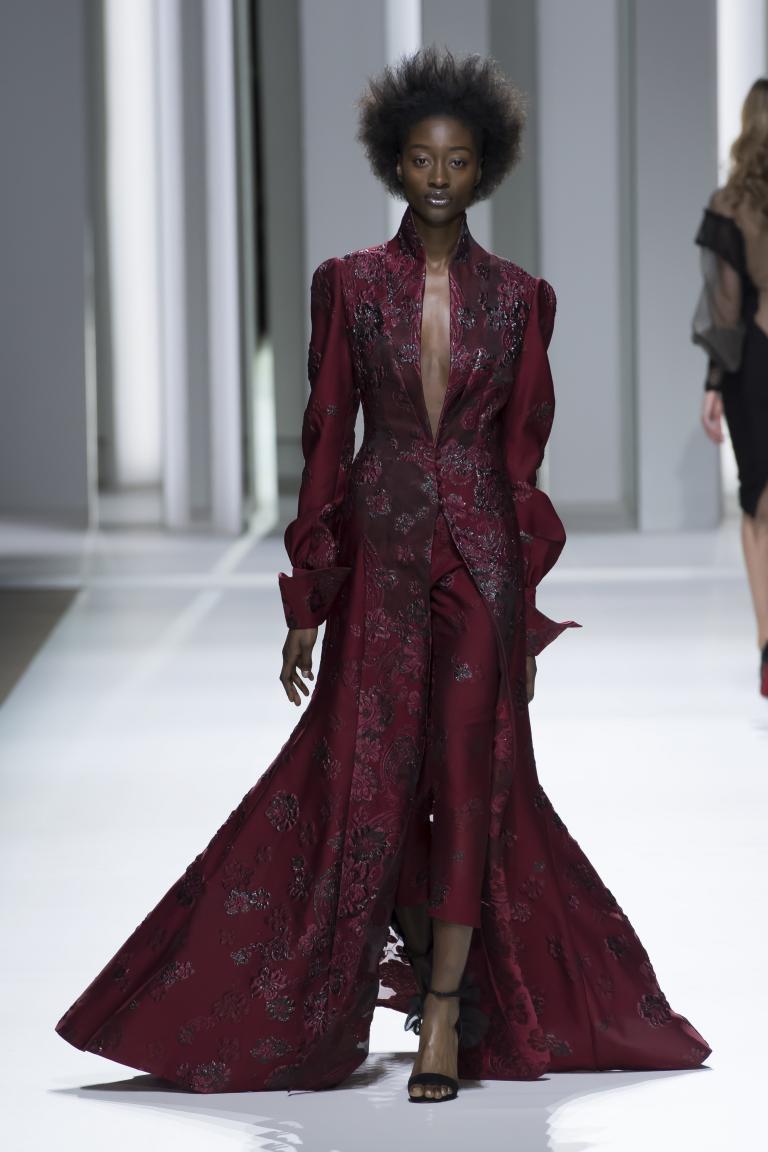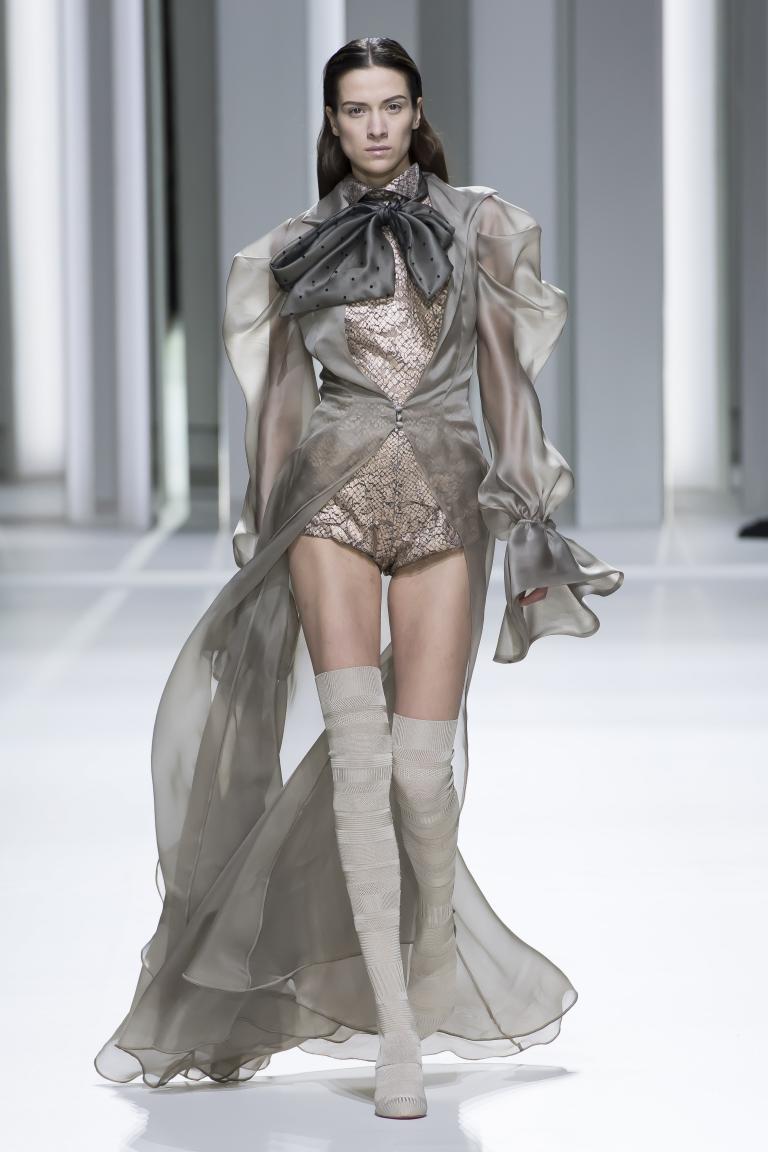 Cabinet de Curiosités Fall/Winter 2017

Galia Lahav returned to Paris the next season with its own version of the fantastical, earth science-driven cabinet of curiosities. But sartorially speaking, of course. Thrilling wonders of the Earth (and the oceans) meshed with other-wordly elements through Lahav and Sever's elevated twists on suiting silhouettes and cocktail dresses. Opulent and exotic textures escaped out of the figurative display cabinet and out into the wild. Iridescent paillettes in metallic shades of blue and deep emeralds conjured up imagery of the deep seas, plus bright poppies and soft nudes, brought the beauty of nature to mind.

The celebs noticed, too: Triple Emmy winner (and future Oscar honoree) Regina King wore the floral Georgia O'Keeffe-themed halter gown to the 2017 small screen awards ceremony. Plus, Beyoncé's fellow Destiny's Child alum, Kelly Rowland chose the sheer-sleeved, lace-up-front and floral-embroidered Tip & Dash for the American Music Awards.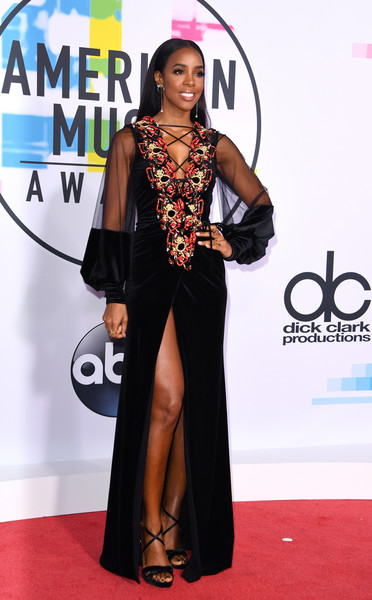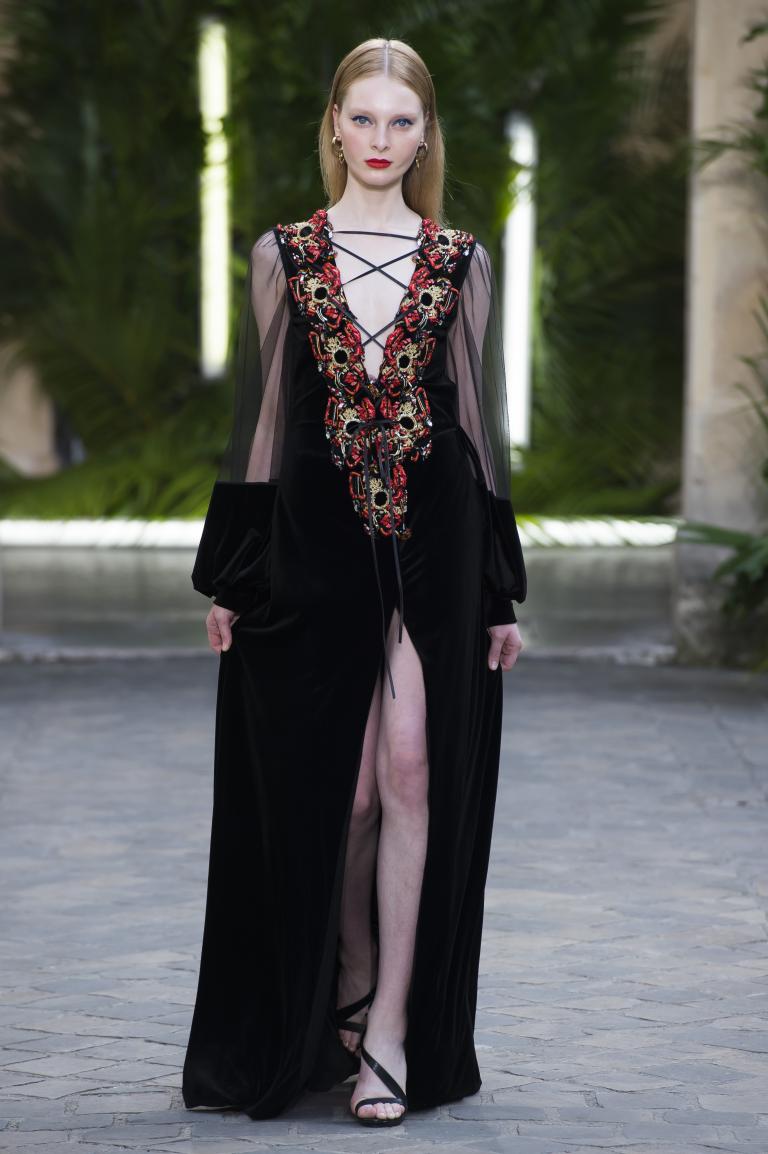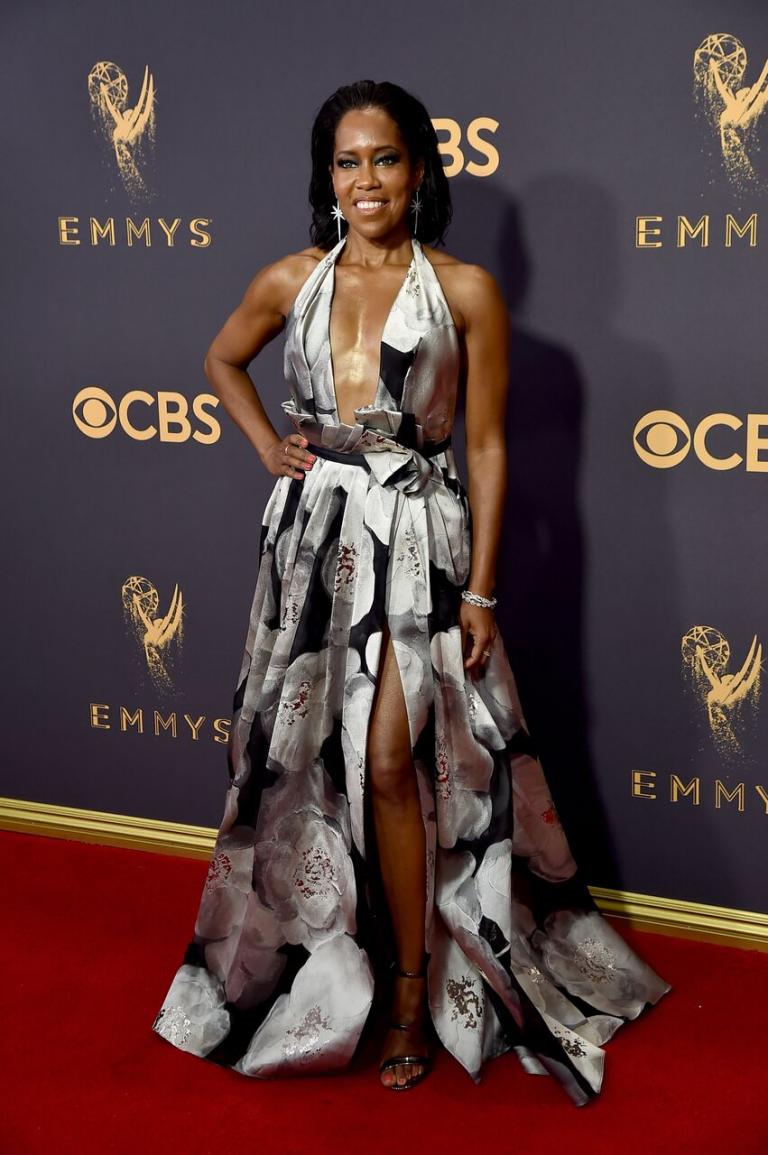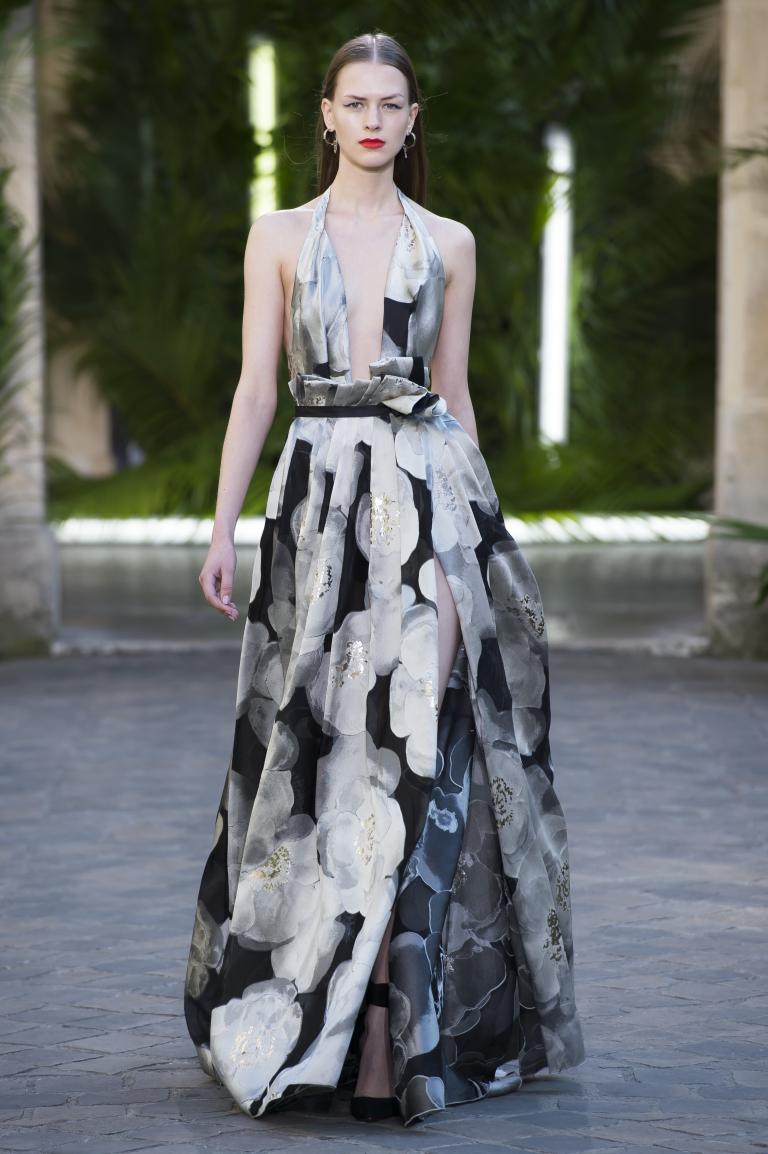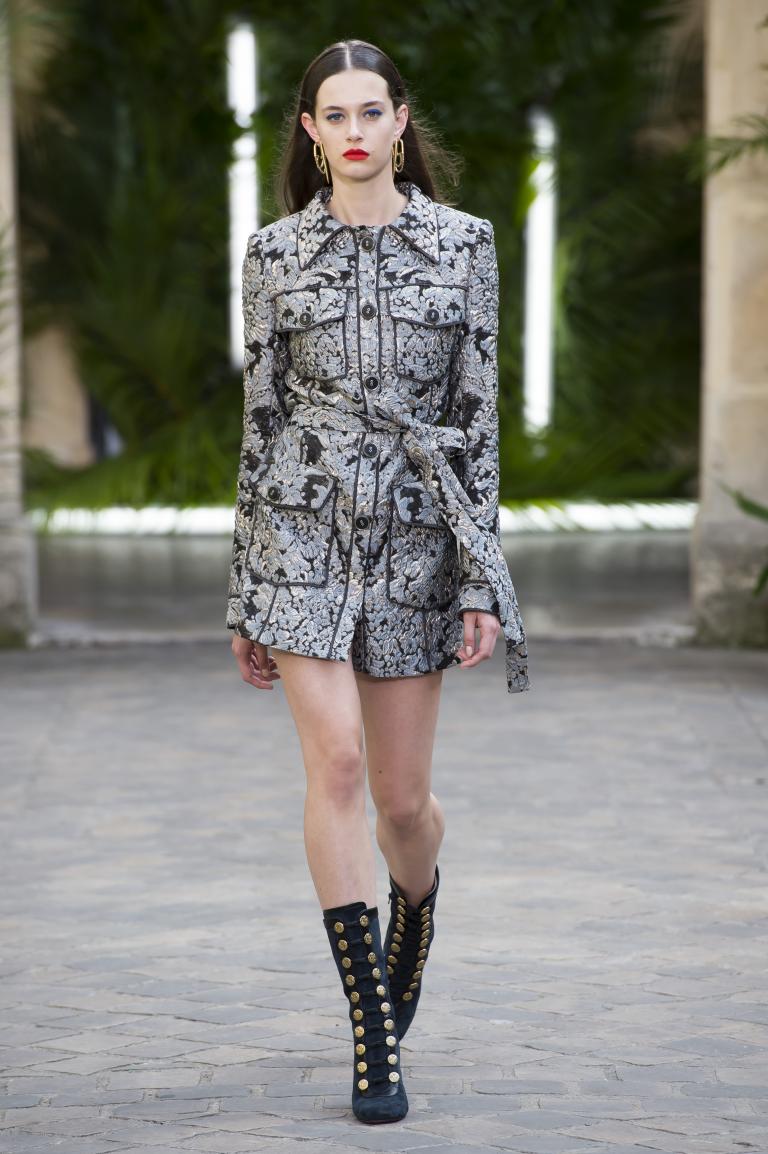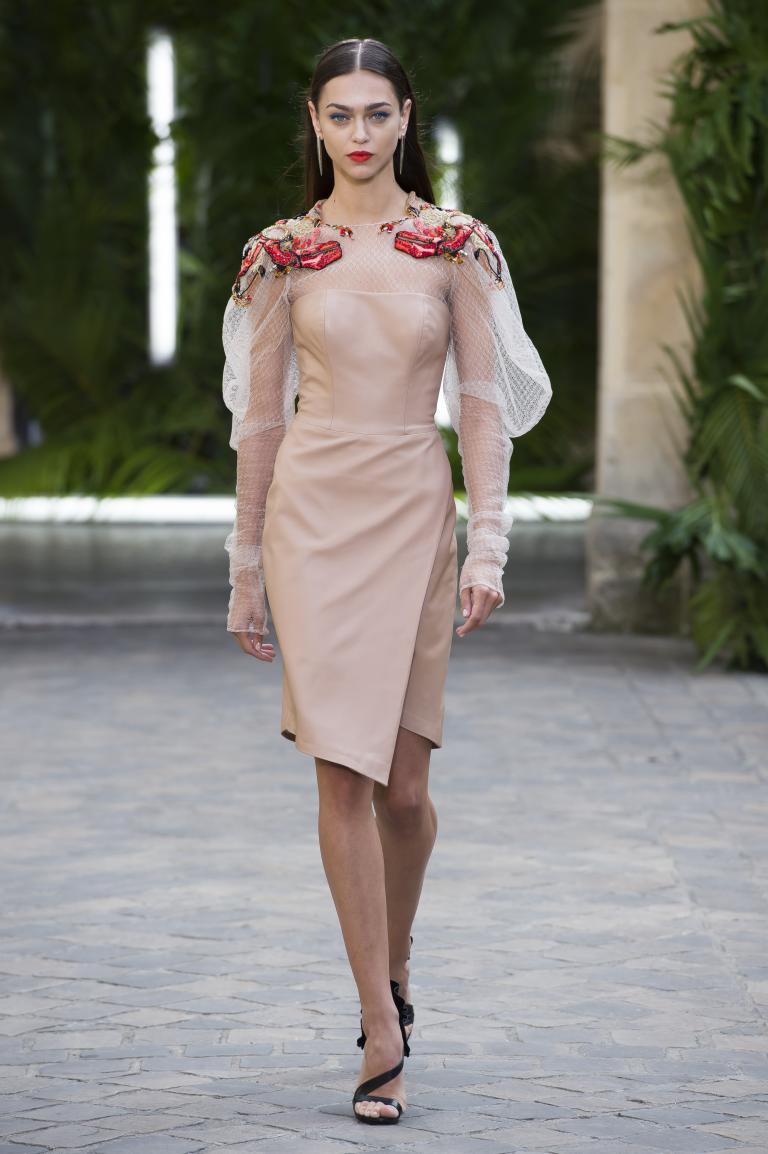 Don't Call Me Sugar Spring/Summer 2018

Galia Lahav's third outing at Couture Week made a statement beyond fashion with the boldly designed — and named — "Don't Call me Sugar." On a mission to empower women, both in body and spirit, Lahav and Sever designed a fearless, audacious collection for women to redefine and reclaim the term "sensuality" in their own distinctive way.

The looks feature all the knockout tools to do just that: body-celebrating (and skimming) silhouettes, strategic cut-outs, unexpected asymmetry, high leg slits (and deep plunges), femme flourishes, like oversize bows, and armor-like metallic shimmer. The designers focused on the highest of quality with meticulous hand-made artistry, spectacular Swarovski crystal embellishments and the most luxurious of European fabrics: satins, lamé and silk organza.

Of course, each of our Galia Lahav icons wore their favorite looks to highlight their own unique style and let their unforgettable personalities shine through. Singer Halsey was a mix of edgy rock star and glamour queen at the Vanity Fair Oscars party in an asymmetrical blue lamé bow gown, while comedienne Sarah Hyland looked adorably chic at the iHeart Radio Awards in a sequined blazer-style LBD. Supermodel Shanina Shaik went for a full-on bombshell look in a glimmering silver menswear-inspired, power-shouldered and deep plunge gown to wow at amfAR Hong Kong Gala.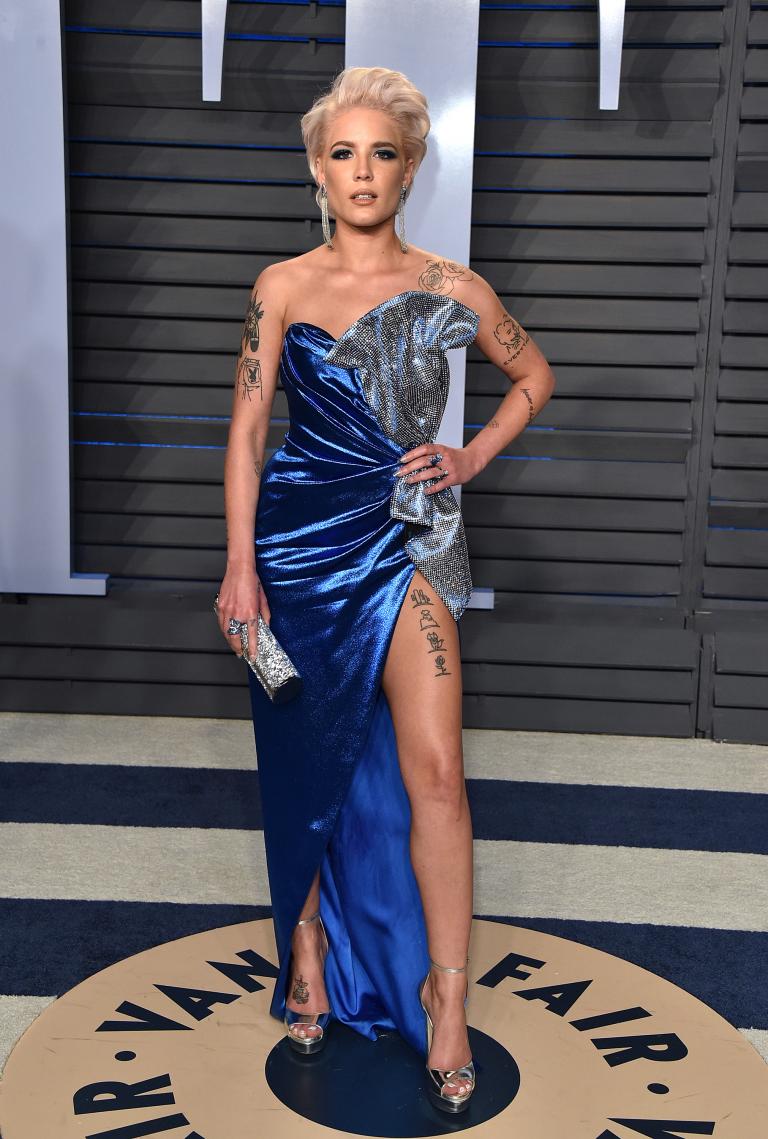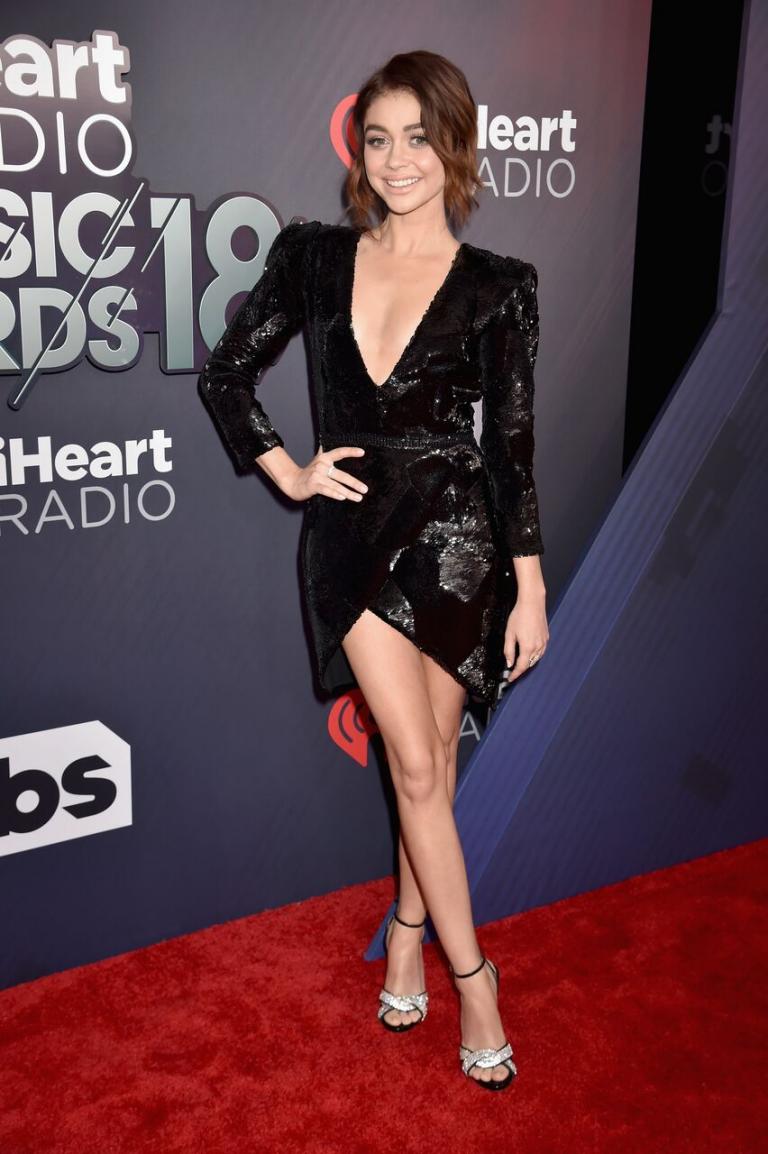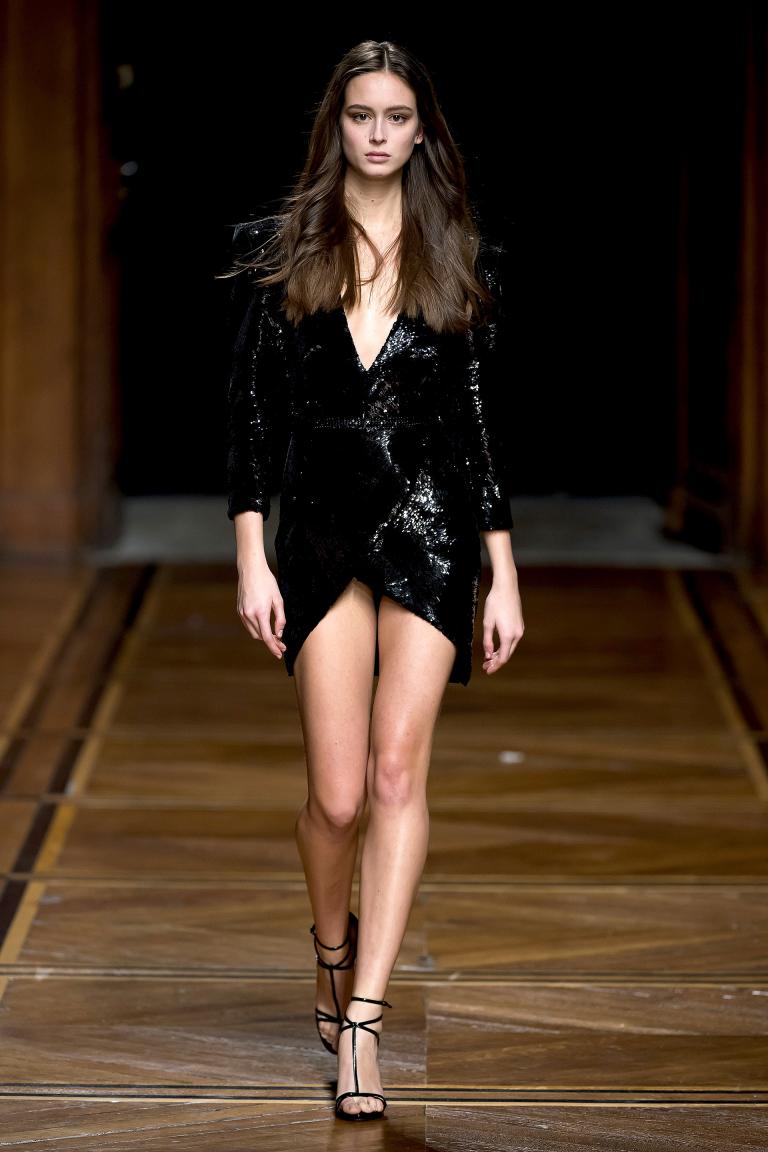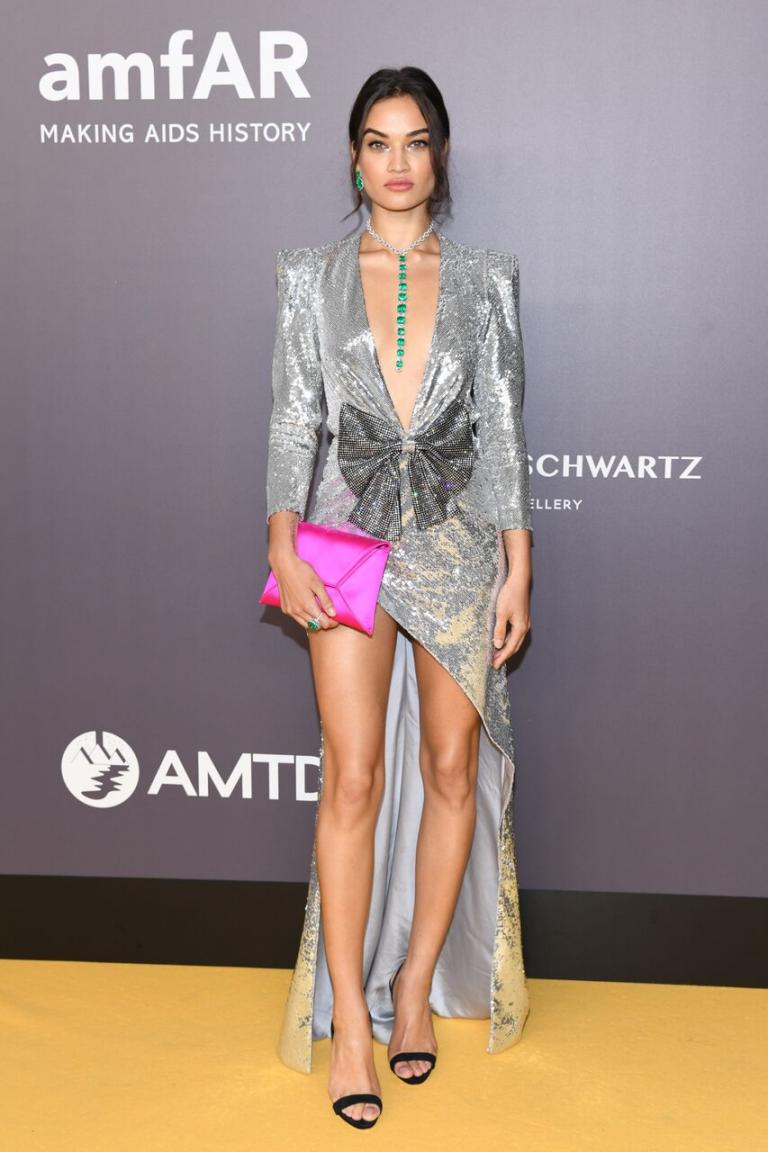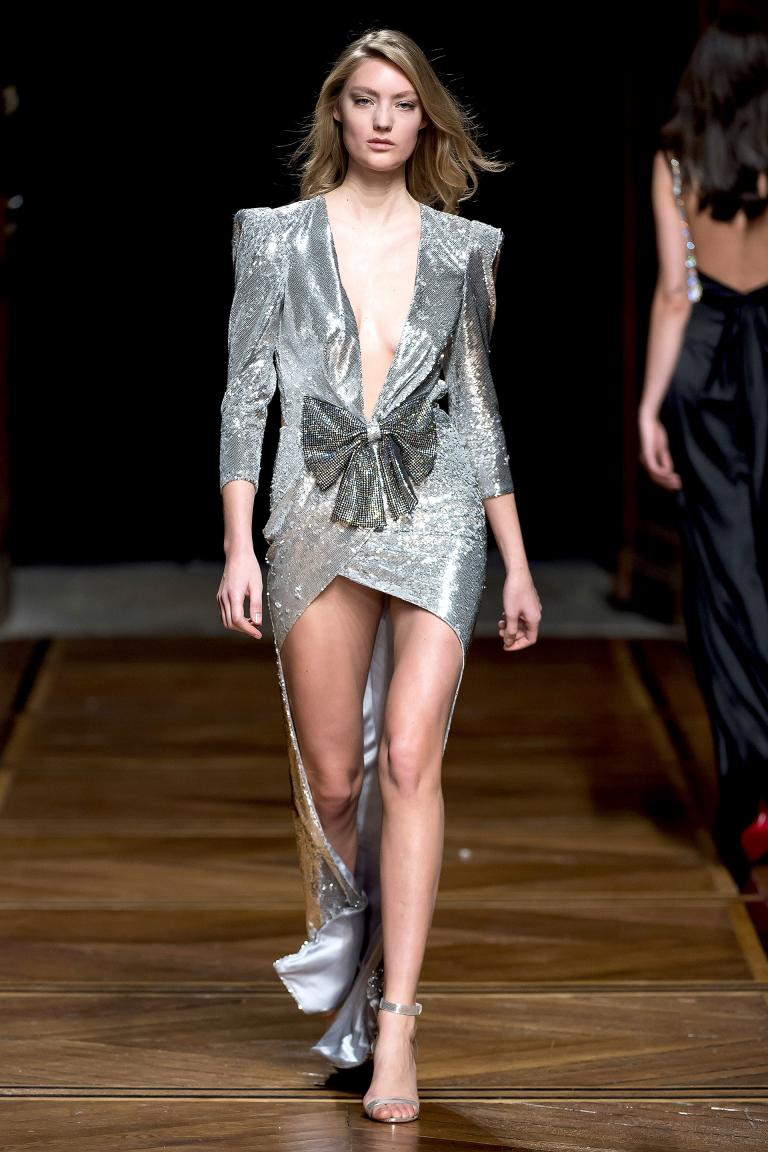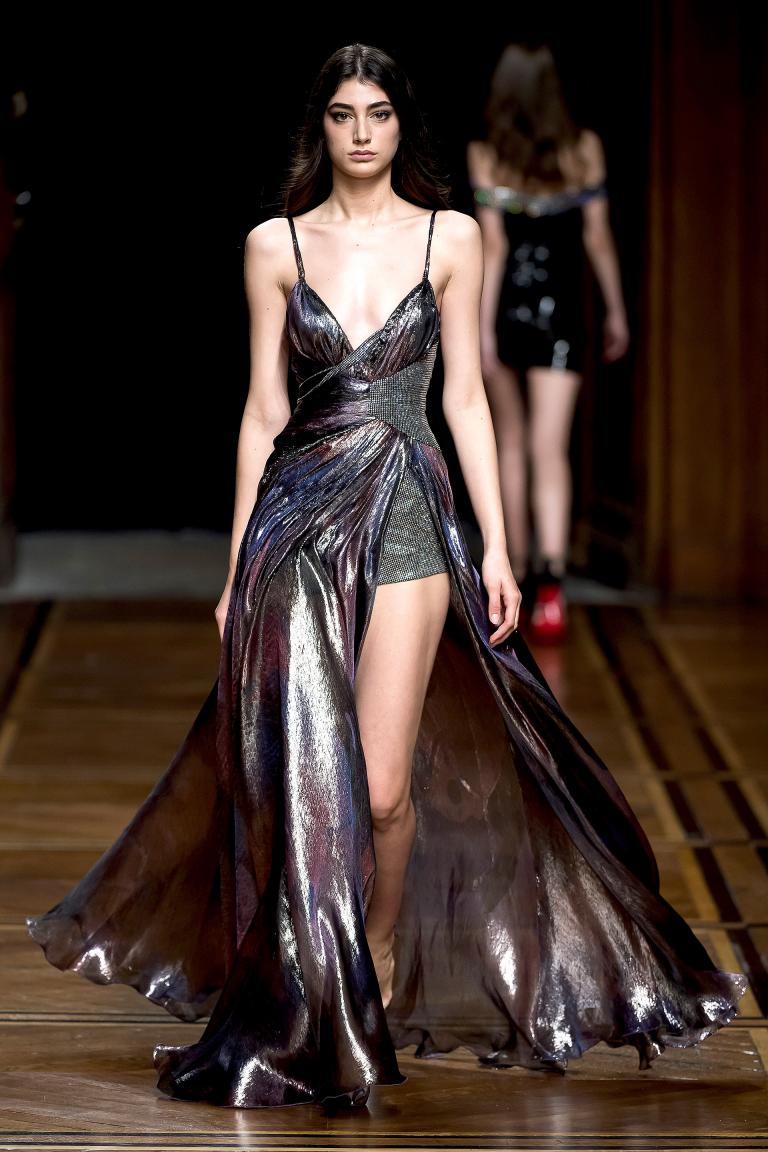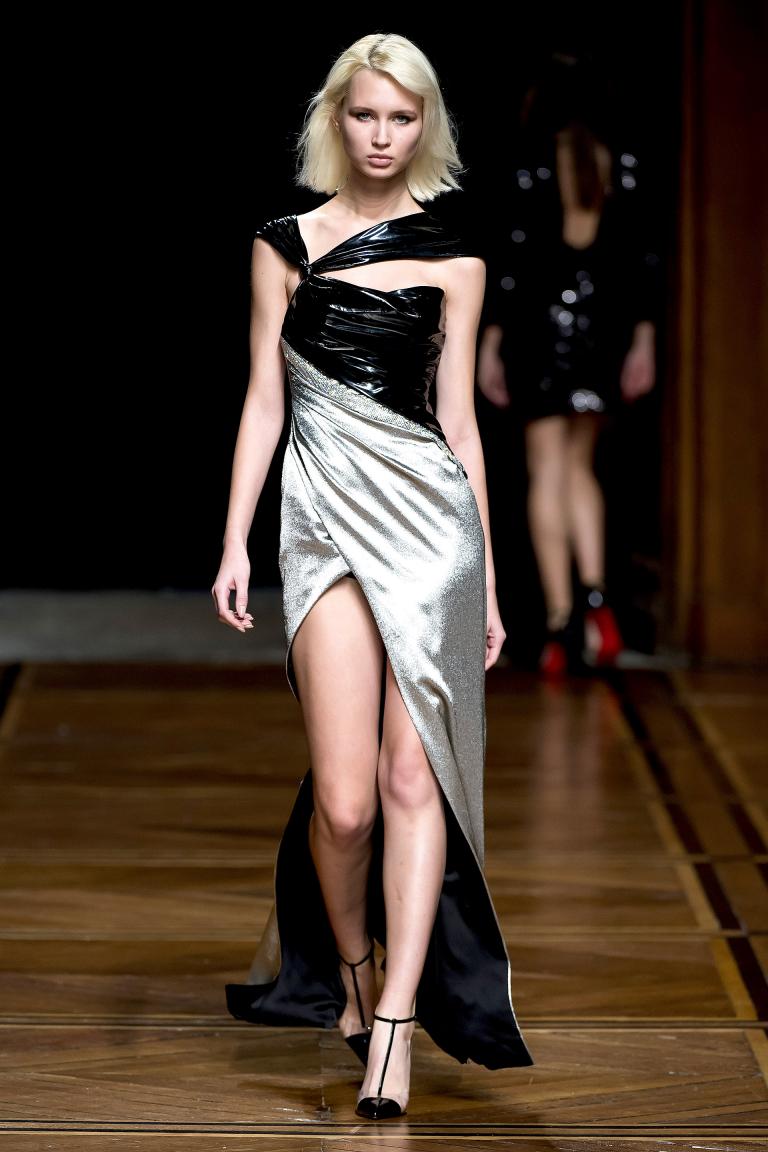 And God Created Women Fall/Winter 2018

Unsurprisingly, the confections from Galia Lahav's last bow at Couture Week was the most embraced by some of the most inspiring and accomplished women around the world. Partially inspired by his own watercolour drawings, Sever, along with Lahav, designed a collection celebrating a woman's creative freedom to express herself.

The exuberant tulles, voluminous shapes, chic AF jumpsuits, museum-worthy embroideries, embellishments and flourishes, and vibrant Monet-style hues pay homage to expressionist art, the carefree nature of the beach and, of course, cinematic icon Brigitte Bardot as the character Juliete Hardy in Roger Vadim's St. Tropez-set classic … And God Created Women. The backdrop of the French Riviera completed the majestic runway experience.

Understandably, looks from the collection were snapped up by the most notable women in entertainment. Lucy Liu stunned at the Golden Globes in a one-shoulder and expressionist art embroidered gown accented by an ethereal sheer cape, while Chloe Bennet opted for a superhero-worthy strapless column elaborately beaded in delicate florals at the Captain Marvel premiere. Singer Maren Morris went feminine Old Hollywood in a lilac floral halter dress with a shock of a neon yellow bloom on one shoulder for the Grammy Awards, while Pia Mia went fresh and unexpected in a strapless two-piece and intricately pleated tulle creation. Staying true to herself, the incomparable Katy Perry opted for a Barbie-pink sequined strapless jumpsuit with a bedazzled train to reign on the red carpet in Galia Lahav Couture.

"Because She's Brave Enough To Do What She Wants When She Wants."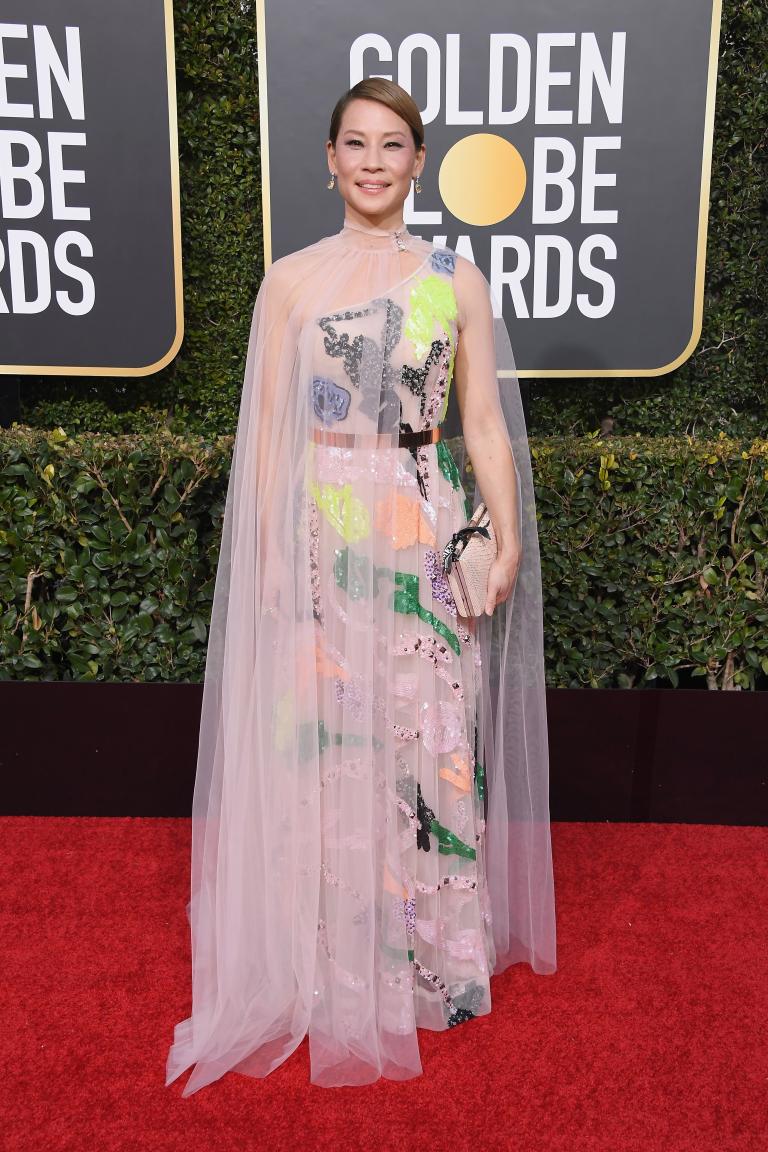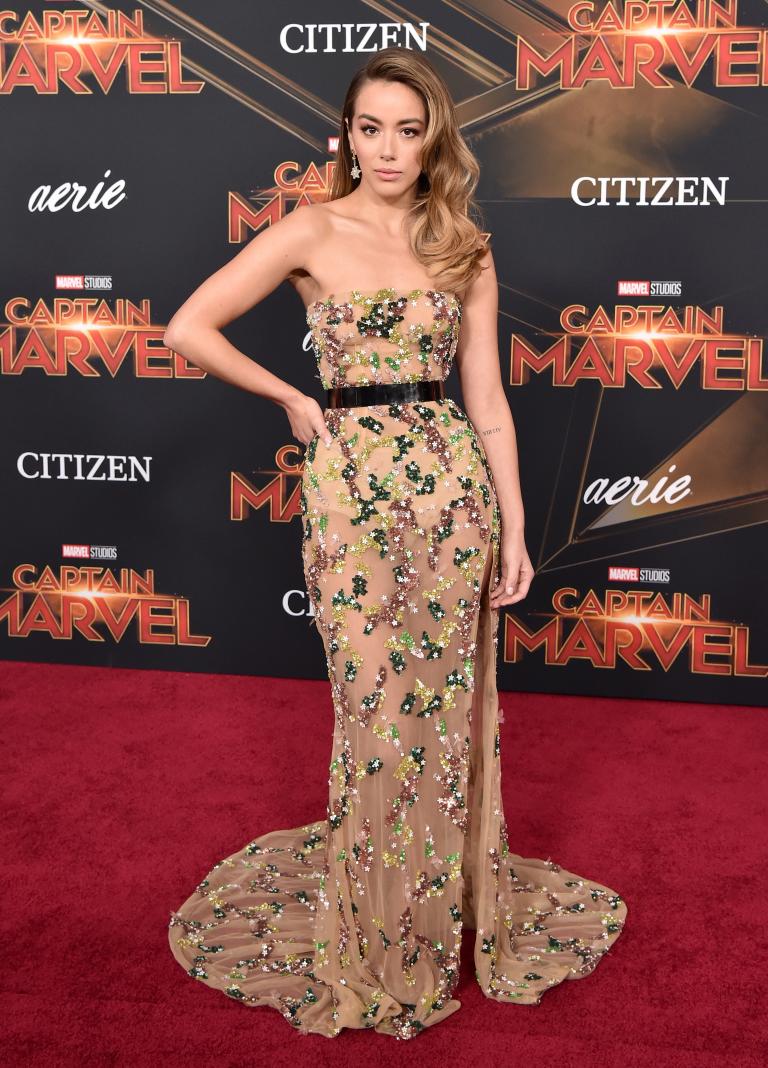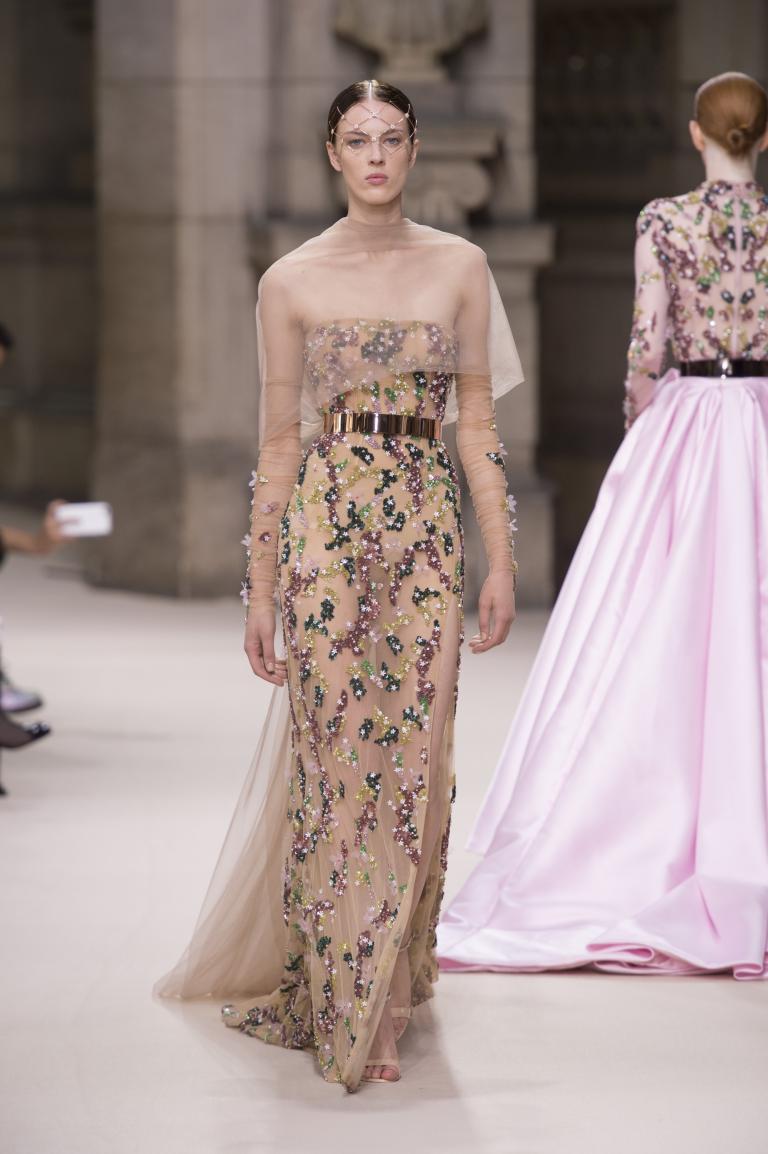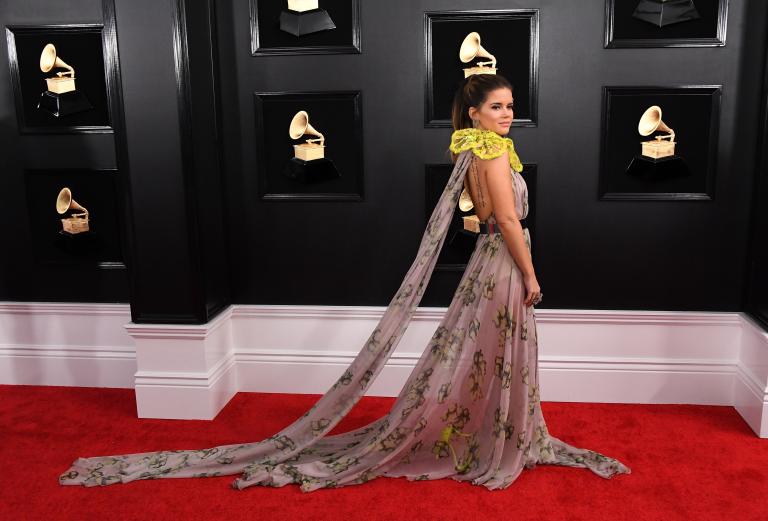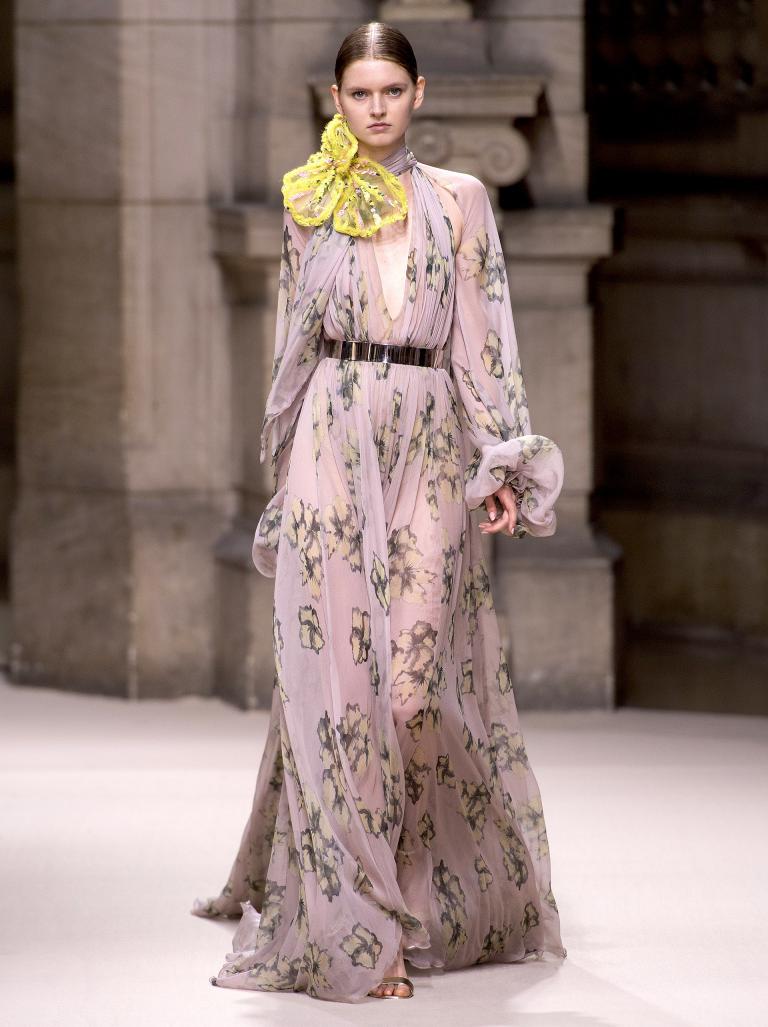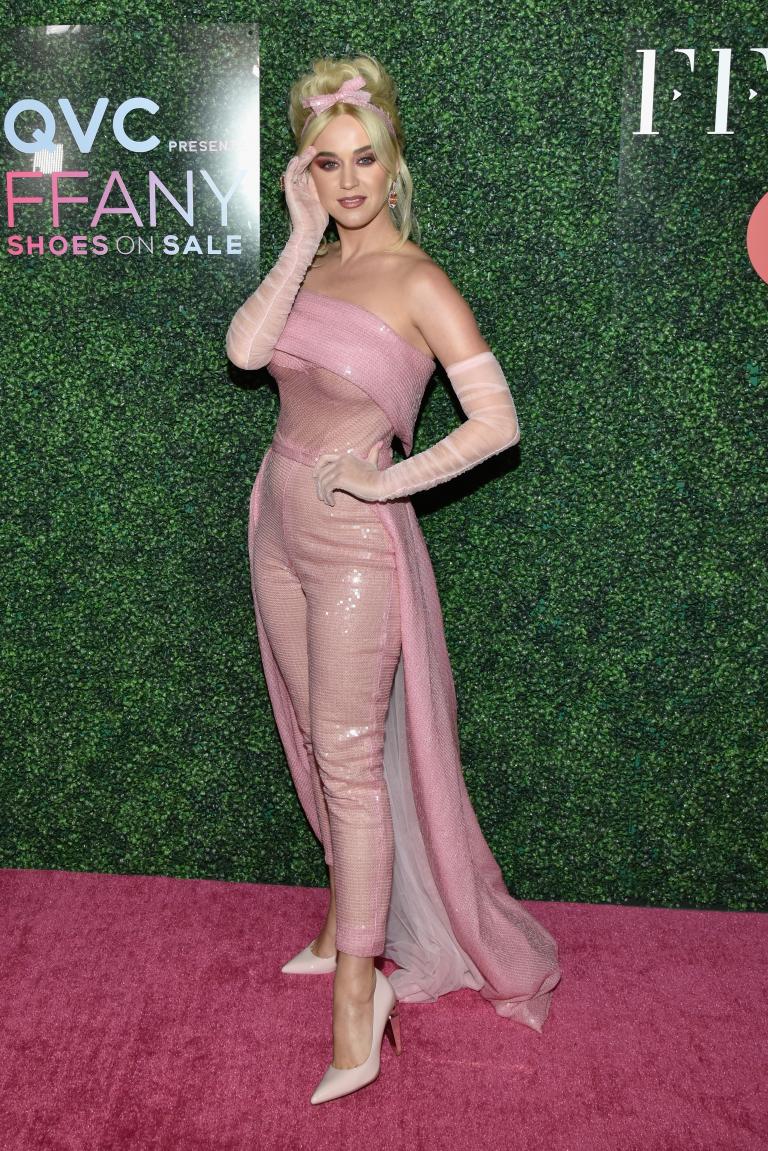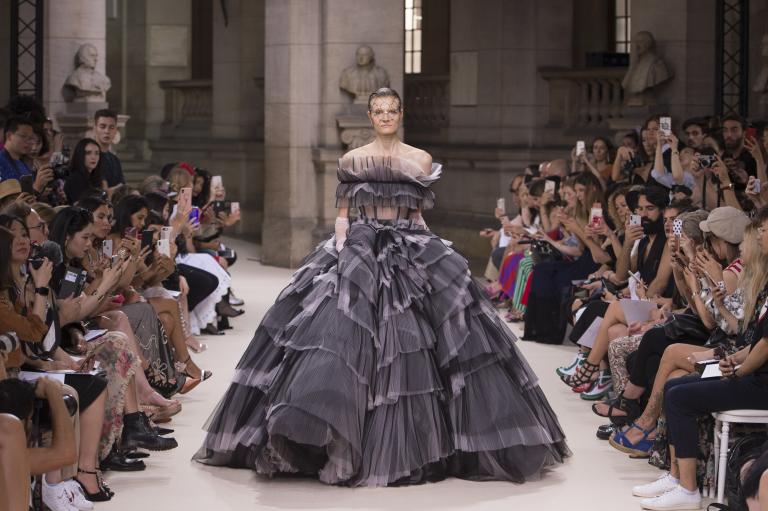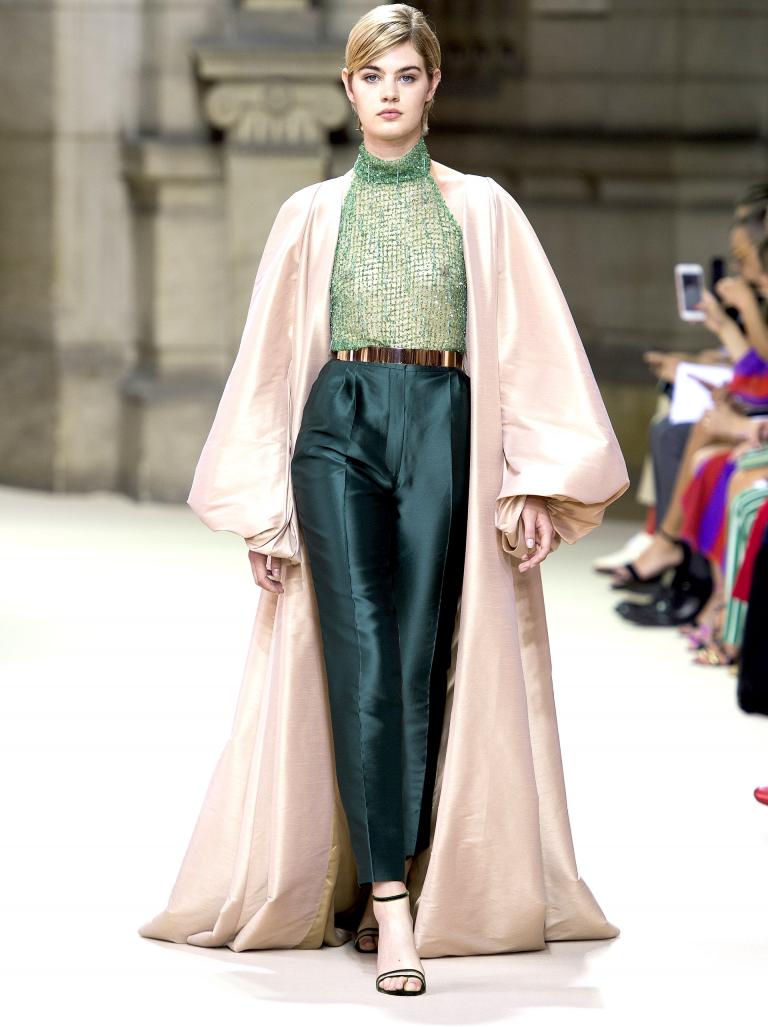 Finish your registration for {City} Trunk Show