Eleanor in Person
<$5,400 USD
An emerald green fully embroidered top with tailored cigar pants made of emerald green taffetas with a high waistline and deep pleats and a voluminous and dramatic evening coat with deep box pleats and balloon sleeves made of nude silk, finished with a metallic belt.
Size guide
Every piece is custom and made-for-you in Tel Aviv. It takes a little time to create perfection, therefore it will take 90 days to receive your delivery, but we promise it is worth the wait!
Size

34

36

38

40

42

44

46

48

Cup
A
B
C
D
DD
DDD
E
F
Bust
Cm
80
84
88
92
96
100
105
110
Inch
31
33
35
36
38
39
41
43
Waist
Cm
58
60
62
66
70
74
80
86
Inch
23
24
24
26
28
29
31
84
Hip
Cm
86
90
94
98
102
106
112
118
Inch
34
35
37
39
40
42
44
46
Eleanor in Person
Size:
Exquisite gowns made to order from Galia Lahav's House of Couture
Please leave your details, one of our specialists will contact you shortly!
Shipping and Returns
- Free shipping worldwide!
- Available to return and exchange within the 14-day delivery period.
- Shipping costs for returns are $150. You will be refunded for the sum of the product, minus the shipping fee.
- First exchanges are free, we will charge $150 for shipping costs for any additional exchanges after the first.
- For more information on our return and exchange policy, click here.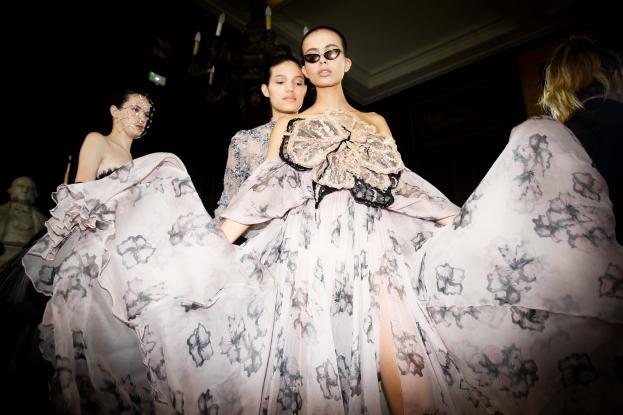 Our inspiration? We think we had no choice
Give us a chance to show you a new POV and learn about the purpose of our "And God created Woman" collection inspiration. On the surface, it may seem trivial or too obvious, but the idea at its core is simple and speaks our faith and things that have to be said and, done. And we think we did something good along the road. Will you agree?