FREE SHIPPING & RETURNS WORLDWIDE!

DUTIES & TAXES COVERED WORLDWIDE
Find your nearest boutique
Welcome to Pisces season! Have you ever wondered why around February and March the world feels a bit sleepy? Almost as if the excitement of the New Year finally faded, and as the coldest days of winter slowly pass by, everyone is retreating back into their personal spaces as we all wait for Spring. Well, as soon as you start to resonate with this feeling, you know its Pisces season - this atmosphere directly relates to their personalities and the seasons' ruling planet, Neptune.

Pisces are an extremely emotional sign - they are emotionally aware of both themselves and others, you can often see them giving their all for those closest to them. They are sympathetic to anyone around them, and are devoted in both friendships and relationships - basically, if you are friends with a Pisces, consider yourself lucky.

They are also incredible dreamers, and can easily drift off into their own unrealistic fantasies and daydreams, resulting in a strong artistic side. This may range from drawing, to painting, to film, to dance, to poetry and writing - whatever it is, you can bet Pisces has a talent for it. This love for the arts and dreaming also allows for them to be quite romantic, always getting lost in their feelings and happily daydreaming away.

People often gravitate towards Pisces, as they feel comfortable and seen by them. They are often popular and looked up in the work place and in social settings due to their go-with-the-flow attitude and deep understanding of others' emotions.

So here's to you, Pisces! Let's bring together some of your personality traits with our dresses so you can find the perfect match.
Blake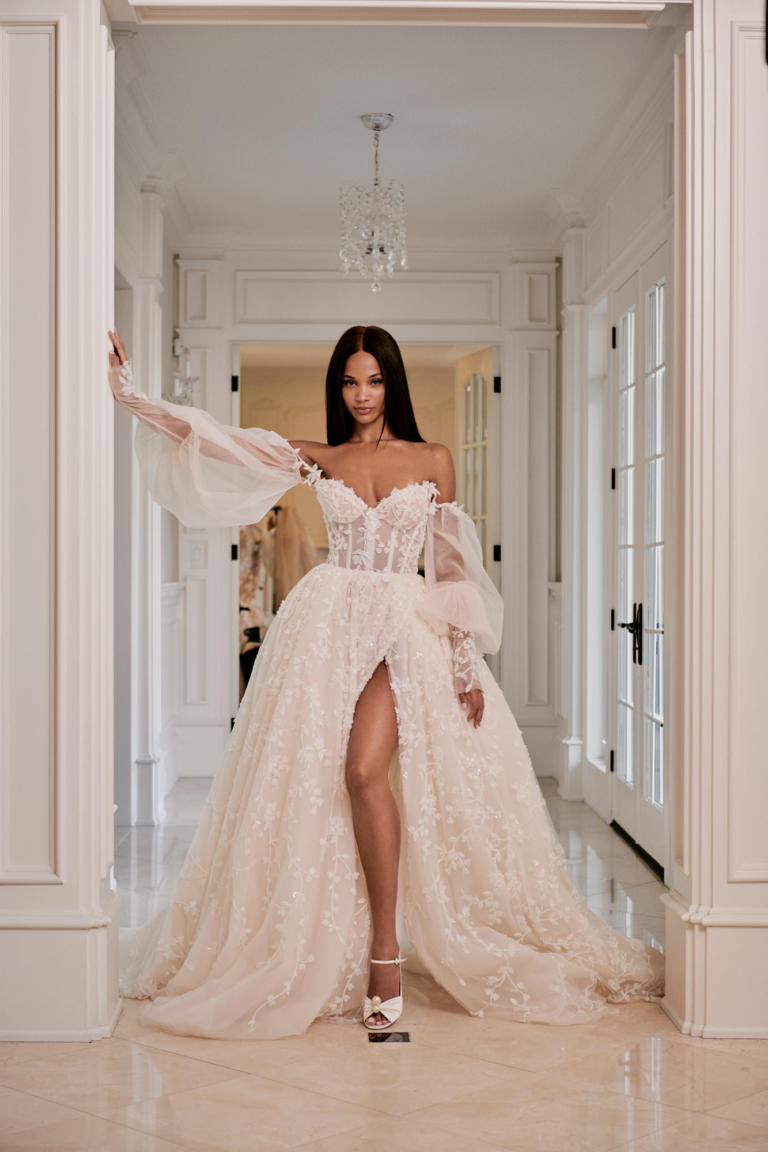 Play up your romantic side with this larger-than-life ball gown covered in beaded lace, and cinched with a sweetheart neckline corset. 
Scarlett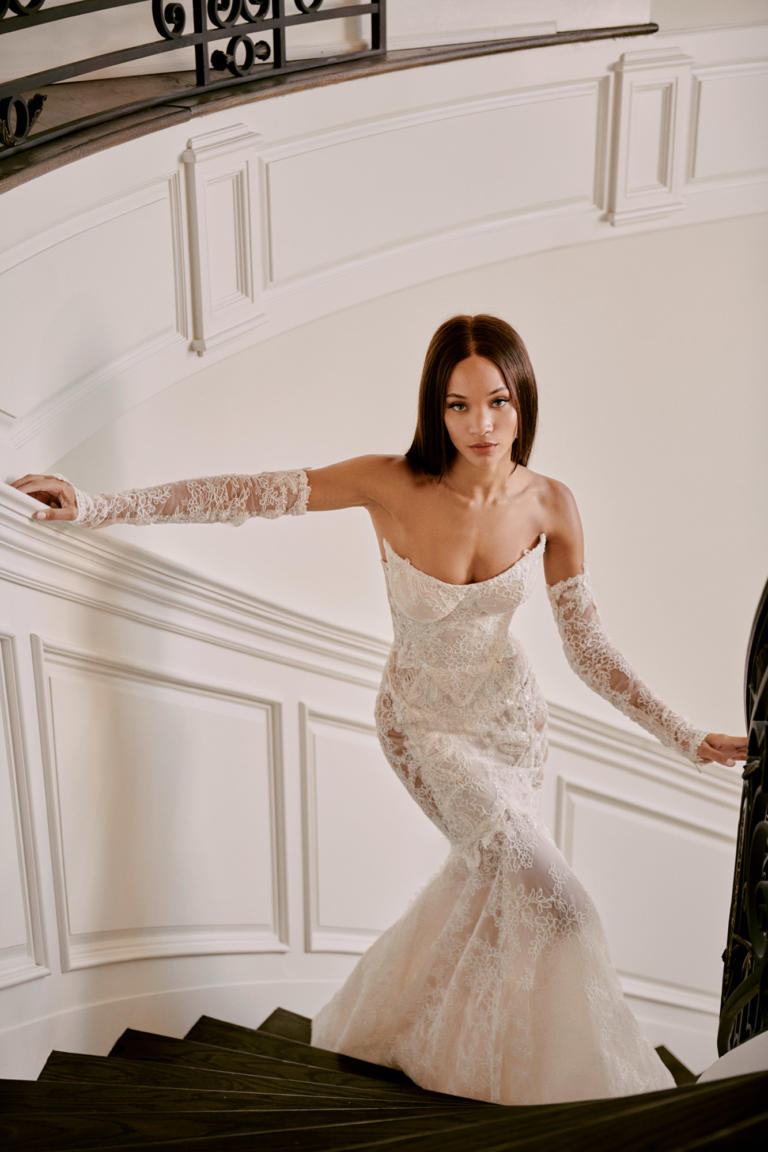 If you're looking to wear a work of art for your big day, this is your dress. Scarlett is entirely made of impeccably detailed French lace, from the mermaid train to the corset to the added sleeves. 
Sasha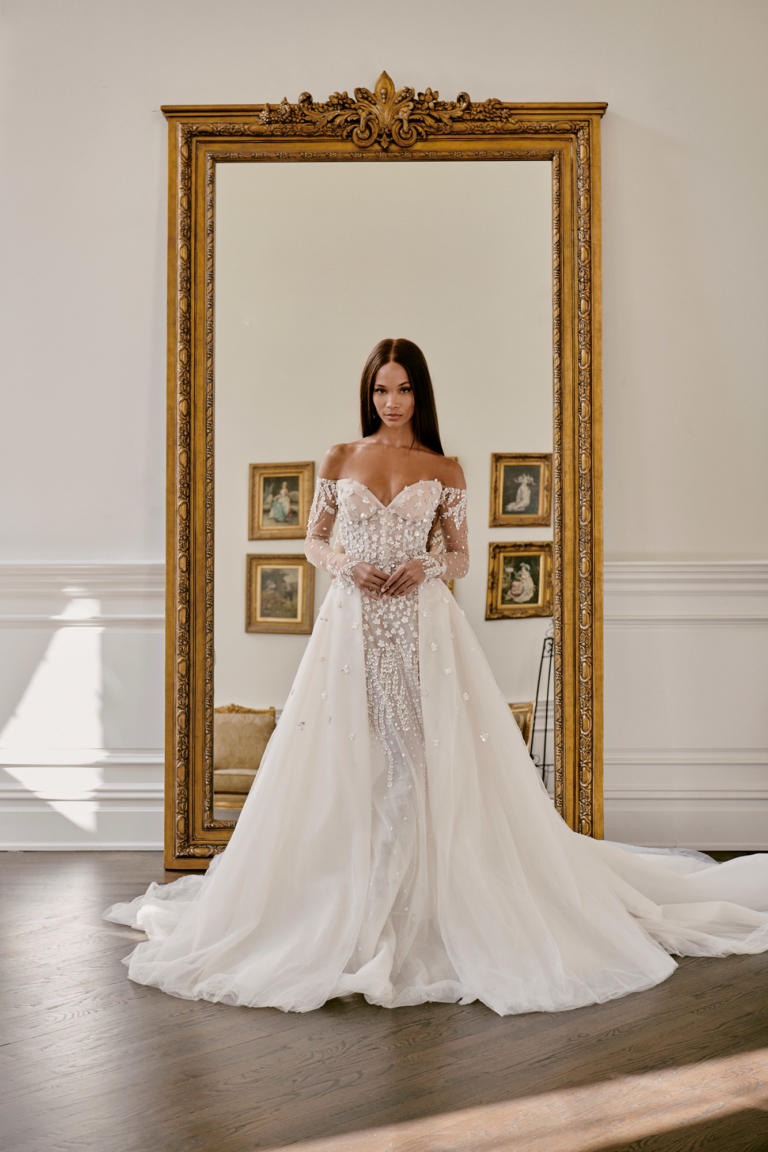 Nothing says fantasy more than being covered in endless crystals, beads, and sequins. Sasha's dreamy sheer tulle semi-fitted, semi-flared skirt is truly something that dreams are made of.
Veronica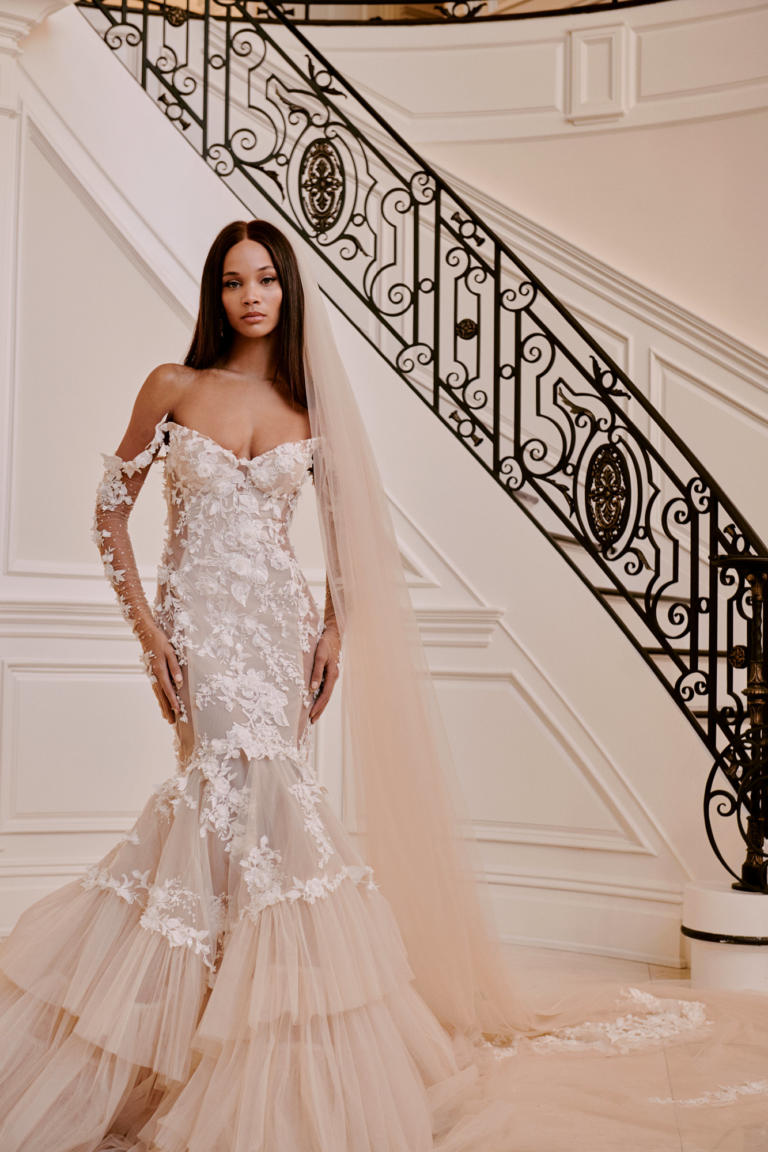 Show off your soft side with this trumpet corset dress detailed with layers of cascading tulle soft and fluffy-enough to jump into. 
Kristen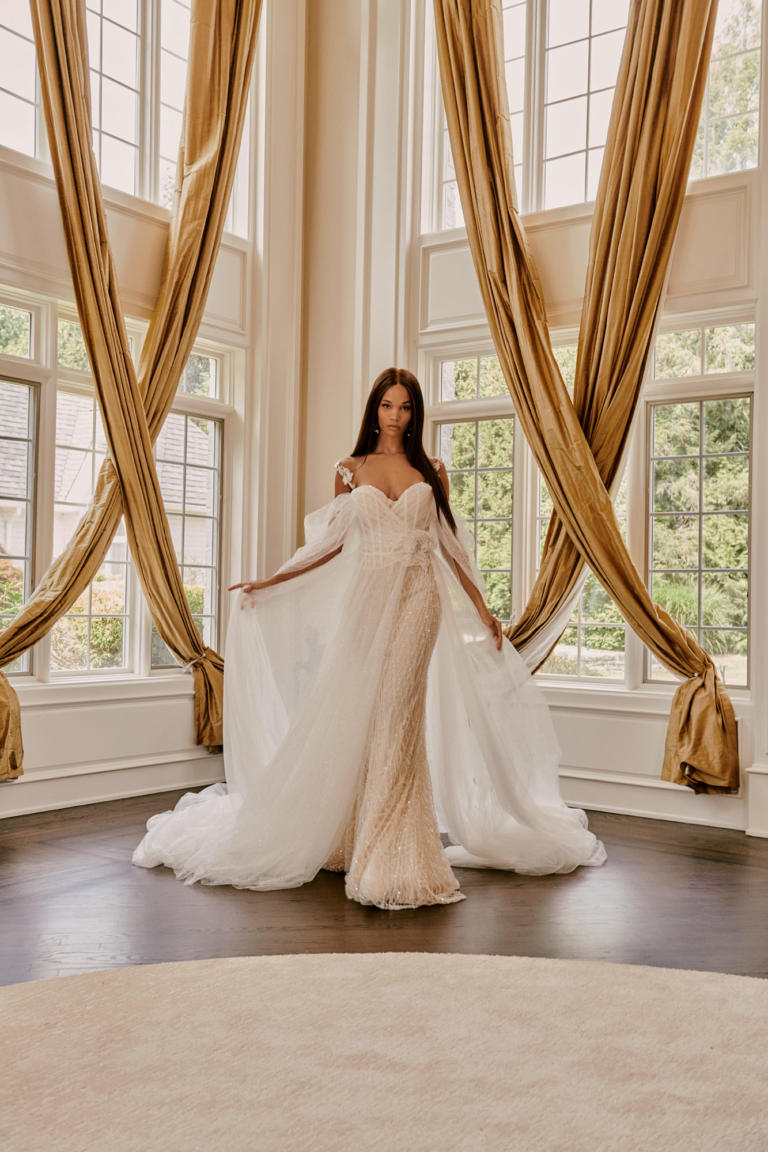 Your personality is layered, Pisces, show it off with this dress that can be layered with a matching robe to give you two looks in one!
Finish your registration for {City} Trunk Show