FREE SHIPPING & RETURNS WORLDWIDE!

DUTIES & TAXES COVERED WORLDWIDE
Find your nearest boutique
Our Online GL Bride of the week is the gorgeous Samantha Singh, who walked down the aisle to marry her loving fiancé in our Ruth gown. Drawing inspiration from Samantha's favorite Hans Christian Andersen's fairytales, the couple held their romantic and dreamy-themed wedding at home. In the following interview, Samantha shares with us unforgettable wedding moments, how she knew our Ruth was her dress, and some practical advice for all our future GL Brides. As told by Samantha: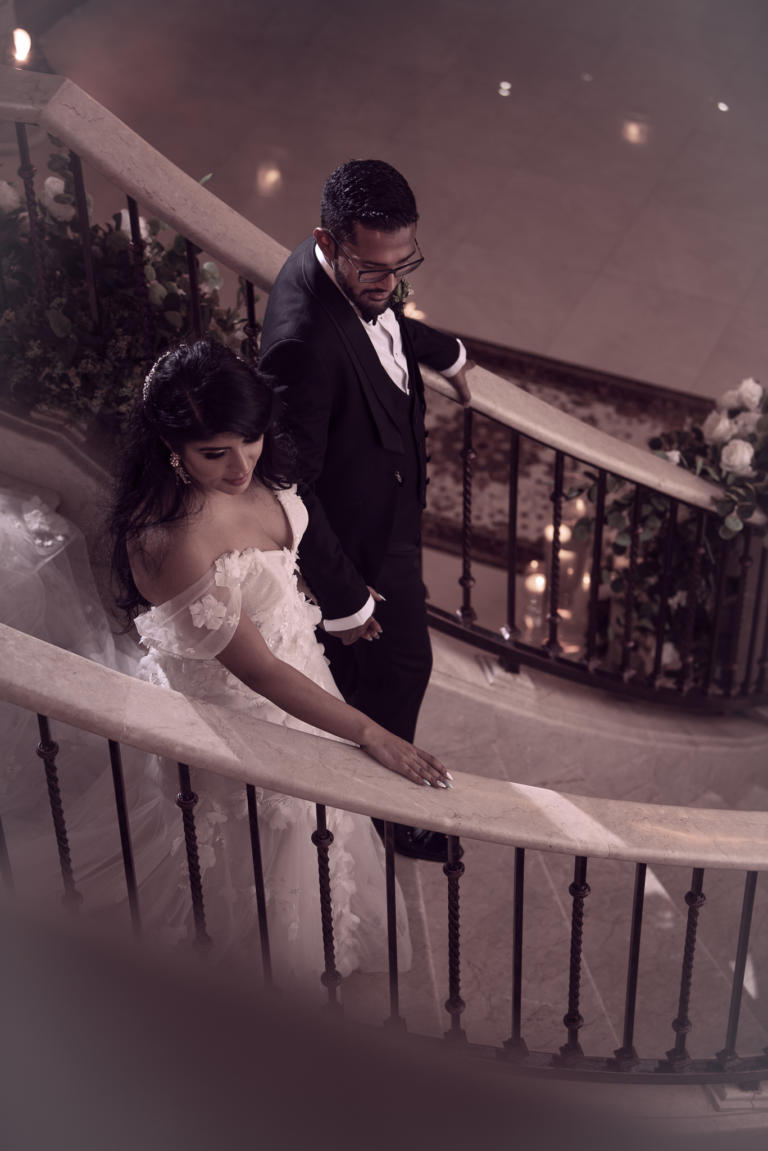 How did you meet your husband? Tell us a little bit about your relationship.

I've known my husband since I was 10 because we went to the same primary school and he was the year above me. We even worked 3 buildings away from each other when we got older. Fast forward to 17 years later, he got a little fed up with me passing him straight on the road and decided to message me on Facebook like most Millenials. Cheesy I know, but it clearly worked!

A month after he messaged, I decided to go on a date with him. I think after the first date, seeing his patience with how long I took to eat ( I just got braces and was so awkward with eating in front of anyone much less a first date) I decided there and then if this man decides to make it official I don't even need to think twice about it!

The saying "Opposites Attract" stands true with us. He's Calm, Logical, and Analytical and I'm extremely Emotional and think with my heart not my head so we balance each other out. However, the one thing that we do have in common, and for me, this was so important in a relationship was our love for Travel!

I know it may seem insignificant but I knew I needed someone similar in that aspect because it brings me so much joy and it was a joy I knew I wanted to share with my family one day when I have kids.

Backstory: He said he would always wave or flash his lights at my car when we were passing each other on the road but I would always ignore him, (I just never noticed!) until one day he honked his horn and I still didn't acknowledge him and he got so annoyed!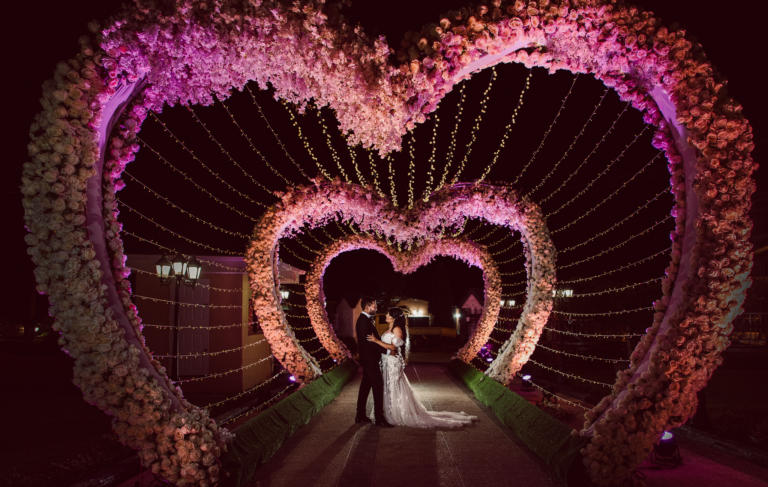 How did he propose?

After Dating for three years, I kind of had an idea he was going to do it soon, I just didn't know when.

One of the places he knew was a dream destination for me was South Korea. In planning our previous trips, every time we decided to go to SK it always fell through. Funnily enough this time it didn't.

It was also for my 30th birthday so I thought it was just a really nice birthday gift.

The day before my birthday he planned a photoshoot for us. I still didn't think anything about it because in our past trips I always made him do shoots with me (bless his soul for his patience) just to have pictures as memories.

In true Samantha style I dressed quirkily, my makeup just wasn't working out right and my hair just couldn't behave! Out of all the days!

I didn't fuss because I thought it was a regular shoot and we were on our way.

In Seoul had this beautiful Hanok Village he knew I loved so he booked one of the traditional homes and got it decorated beautifully with 6 bouquets of white roses and petals everywhere and one single rose and card at the doorway.

Each of the bouquets had a card attached to it with a picture from each of our trips and something significant to it.

When I opened the last card to read it he was down on one knee asking me to marry him! I don't think I gave him a chance to finish the question to be quite honest!
How did you start planning your wedding? What were the first steps?

To be honest, I never wanted a wedding. Before Covid hit, I always had the idea that we would just sign the legal documents, get my dream dress, go on a long honeymoon to 2 or 3 different countries and take pictures everywhere.

Then when I decided on having a wedding, I finally planned what turned out to be more than my dream wedding in 3 weeks. (Dates were changed 3 times)

Obviously getting my dream dress was my first step! After that, it was the decor. I wanted an enchanted romantic garden so I worked with my decorator on bringing this to life.
Did you do any beauty or fitness prep for your big day?

Nothing out of the ordinary. I just cleaned up my diet a bit because it kind of went downhill during the lockdown and increased my workouts with my trainer.
What was your wedding theme?

I wanted something dreamy and romantic. I grew up with my nose buried in Hans Christian Andersen's books as a child so I wanted to recreate that fairytale feeling.
How did you choose your location?

This was the easiest thing to do. My wedding was at my home and it was the one thing I knew I wanted and did not have to think twice about.
How did you decide on your bridesmaid style?

Since I held a micro wedding, I just had a Maid of Honor which was my sister. Because of this, I allowed her to let her choose whatever dress she wanted.

She worked with a local designer in creating her dress which coincidentally fit into the theme of my wedding.
How did you find your perfect dress?

Leeann and Sharon made this so easy for me. I always wanted something classical. Long lace sleeves, low back, long veil, and train. Then I saw your Ruth dress and all that went through the window. It was so dreamy and beautiful I knew this was MY dress.
How was your experience with the Galia Lahav brand and working with the team online?

It was the most seamless, problem-free, enjoyable experience. They made sure I got exactly what I wanted. They worked together with Judy's Formal and Bridal in Trinidad to make sure my measurements were accurate so when I got my dress it fit perfectly.
What was the most important thing for you and your husband when planning your wedding?

The most important thing for us was incorporating everything we loved into our wedding. We both love to travel and we love food so for our menu we chose things that we loved from the places we visited. For me, I did my decor based on places we visited and tied it in with the romantic secret garden theme.
What was your first wedding song?

Our first wedding song was John Legend-Conversations in the Dark. We initially did not plan to have the first dance because it was such an intimate wedding and we are both extremely shy but the night before our wedding that went through the window and this song suited us perfectly.
What did you enjoy the most about planning your wedding?

Transforming my home into an indoor garden and choosing my dress was the most enjoyable part of the planning process. I have a bit of a creative side in me so what may seem stressful to most brides was the most exciting and stress-free part for me.
What advice would you give to all our future brides?

Enjoy the process. The day comes and goes so quickly. Enjoy every minute of the planning and execution. Don't let the little slip-ups send you into a meltdown.
What moment from your wedding will you never forget?

Peeking through my bedroom window and looking at my husband as he drove in. At that moment I felt nothing but love, gratitude, and excitement. All the nervousness disappeared.
Finish your registration for {City} Trunk Show