FREE SHIPPING & RETURNS WORLDWIDE!

DUTIES & TAXES COVERED WORLDWIDE
Find your nearest boutique
In the heart of the trendy Capital Piazza, Singapore's foremost shopping mall sits The Proposal bridal boutique. Founded and run by husband-and-wife team San and Brenna, the boutique has garnered a stellar reputation for luxury shopping and quality service. We caught up with the couple behind the stellar brand.
You founded this successful business as husband and wife. We've got to ask: what's it like to work with your spouse?
San and Brenna: It presents us the opportunity to see and spend more time together. Because we have segregated our duties clearly, it makes working with each other fun! 
Can you share one special moment from your own wedding day with us?
S & B: The exchange of our self-written vows.
The Owners San and Brenna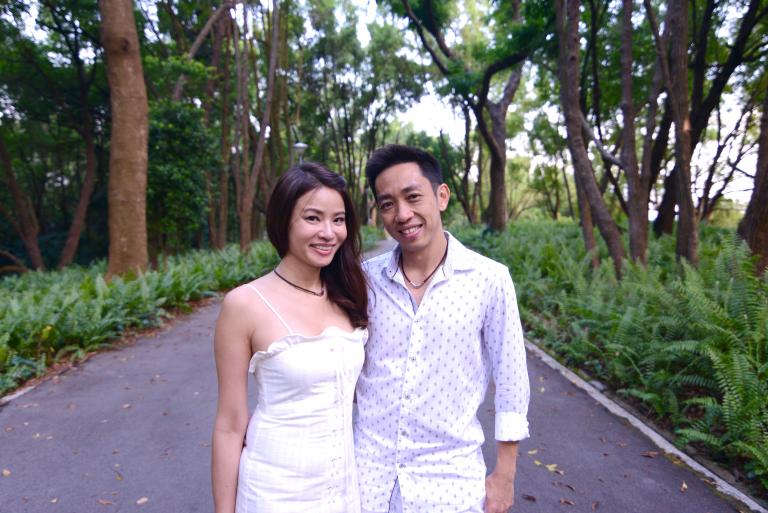 What do you love most about working in bridal couture and what made you get into it?
S & B: We love seeing happy couples. Brenna had difficulty looking for her wedding dress. So we decided to give it a shot to set up a bridal store after the wedding.
Your boutique is located in Capitol Piazza, within the fashionable Downtown Core area of Singapore. What would you recommend doing for fun around that area? 
S & B: We are within 2 km from the iconic Marina Bay Sands, 2 km from the most happening club in Singapore – Zouk. And, within the Capitol premises, we have a spanking new prestigious 6-Star hotel which has just opened: The Capitol Kempinski.
How do you cater to brides who love the modernism of the classic white dress but are also drawn to more traditional styles (perhaps in honour of their family)?
S & B: We have the traditional cheongsam dress, either ready-to-wear or bespoke, to complement the classic white dress. This is immensely popular with our Chinese brides.
Do you incorporate cool traditions, like tea ceremony, into your bridal service?
S & B: We provide the cheongsam and kwa, a staple costume at any tea ceremony, a tradition with the Chinese.
What's the one piece of advice you'd give to a bride-to-be looking for the perfect dress for her?
S & B: Visit The Proposal. With the biggest brands under one roof, we are confident we will sort out any bride-to-be!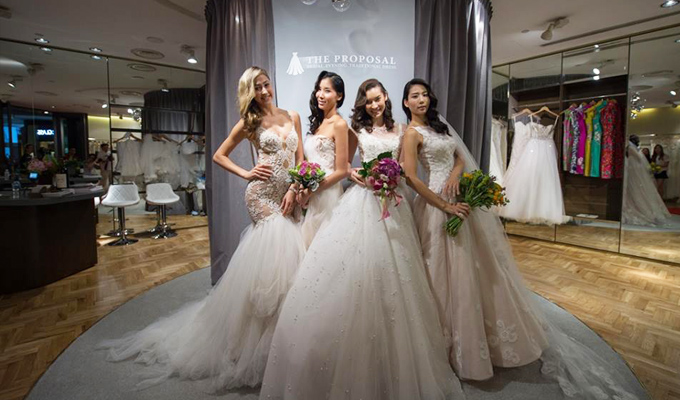 What if a particular dress or brand (ahem) is in extremely high demand that season? How do you manage to cater to all brides?
S & B: Galia Lahav, our best selling brand by far, has never failed to disappoint us, no matter how high the demand is.
What is currently the most popular bridal trend, judging from your customers' preferences?
S & B: The A-Line dress has always been the most popular and evergreen choice.
Can you share a touching moment you experienced with a bride in your boutique?
S & B: This is easy. We recently had a bridesmaid who couldn't decide what to buy for her BFF bride, and ended up paying for her dress!
You aim to be the biggest designer bridal store in Singapore. How do you plan on beating the competition?
S & B: To continue to maintain our good relationship with our designers and to provide the best service to our brides. 
The Proposal Bridal Team
Finish your registration for {City} Trunk Show