FREE SHIPPING & RETURNS WORLDWIDE!

DUTIES & TAXES COVERED WORLDWIDE
Find your nearest boutique
Welcome to Libra season Librans! Just because we know you guys always strive for balance and order (and can also be a bit indecisive) we've decided to give you a Libra Wedding Gown Guide so you can perfectly match your unique Libra energy to your wedding gown.
Libra, an air sign, is represented by the scales symbol, highlighting how you look for the harmony and balance in all parts of your life. You are known for you intellect, impeccable taste, and love the finer things in all life – all enjoyed in a balance, of course. We have no doubt your wedding events will reflect this, as well!
You are looked up to, Libra, you are a leader of the group known for your determination and interest in pushing the boundaries – why go big when you can go even bigger? Your charm and social nature allow your leadership to come easy to you, as those around you gravitate to you while you ensure you are always deeply connected to the people around you. Filled with loyalty and love, you are also the peacekeeper of the group and deeply revered for it. It may have taken you some time to settle down with your "one," however once you did you were instantly committed forever. 
So congratulations, Libra! It's your day, and each part of you should shine through and be represented. Take a look at some of these dresses that go along perfectly with some classic Libra traits. 
Boundary Pusher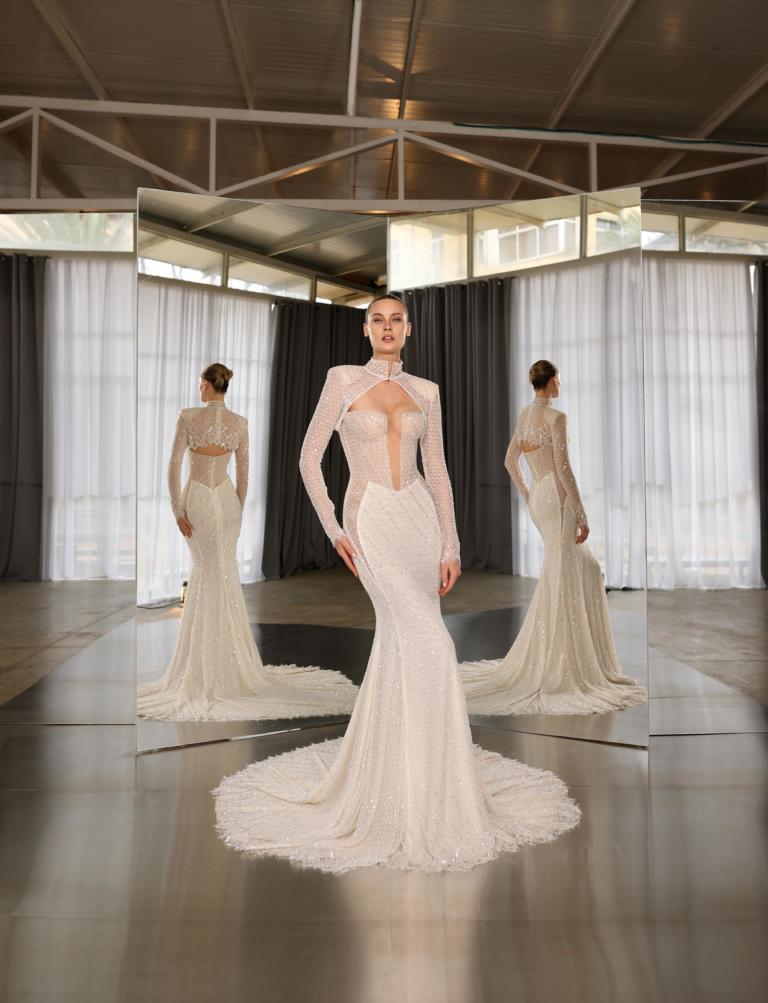 Tokyo truly redefines the boundaries of a statement dress. With its deep plunge corset and all-over diamond shaped grid embroidery, you've never seen a gown like this one before.
Indecisive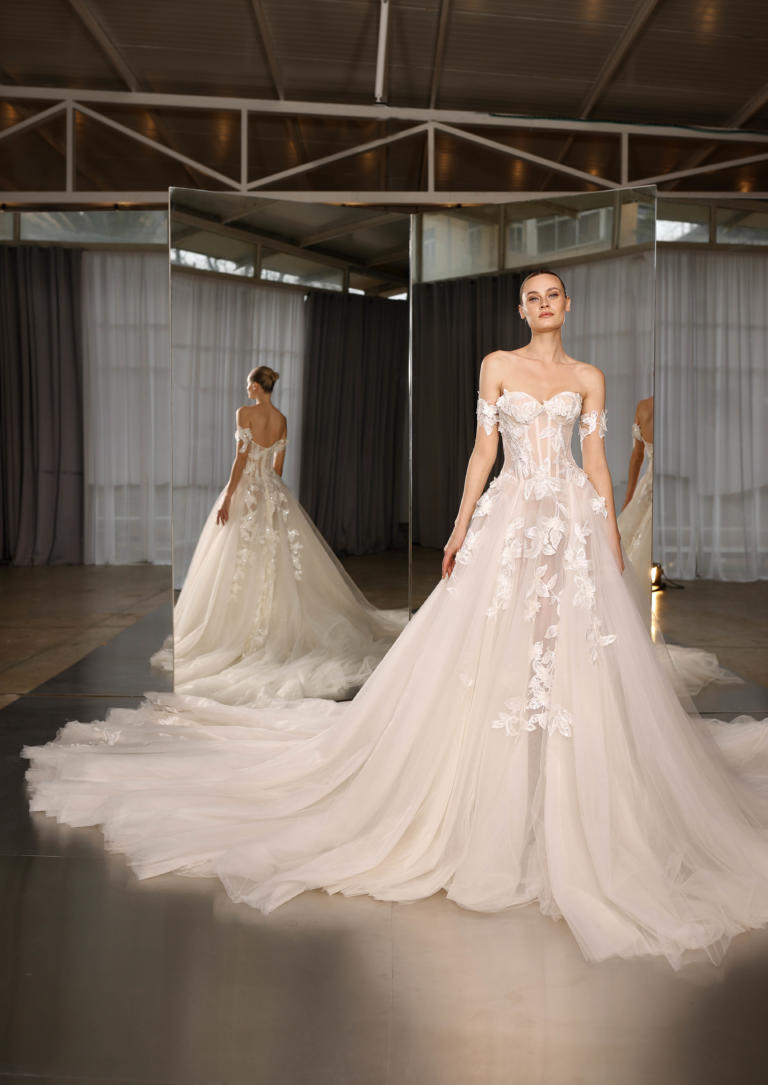 Perfect for those who can't quite make up their mind of what kind of look they want to go for, Utopia has three looks in one! Utopia has both removable gloves as well a removable capelet, so you can continue adding or removing pieces throughout the night!
Romantic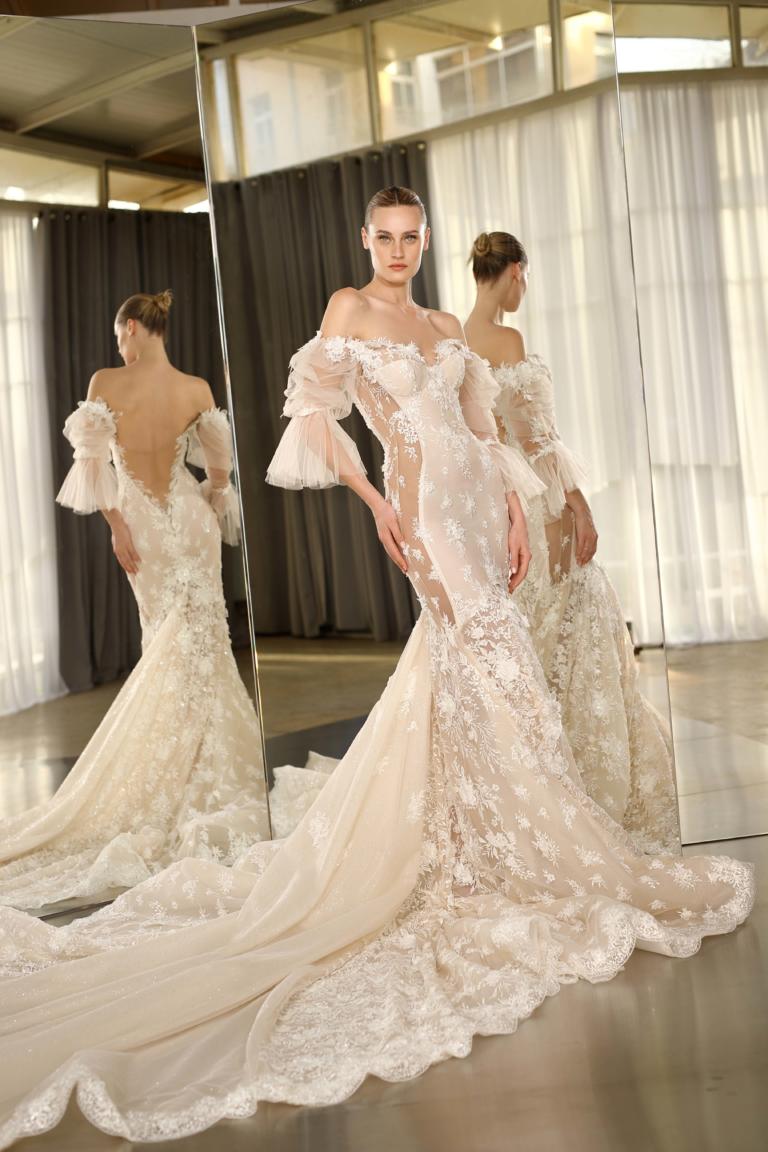 Is there anything more romantic than off-the-shoulder tulle sleeves, paired with a mermaid silhouette, sheer side panels, and an extra-long train? We don't think so either. Denise exudes romance from every stitch.
Leader Of The Pack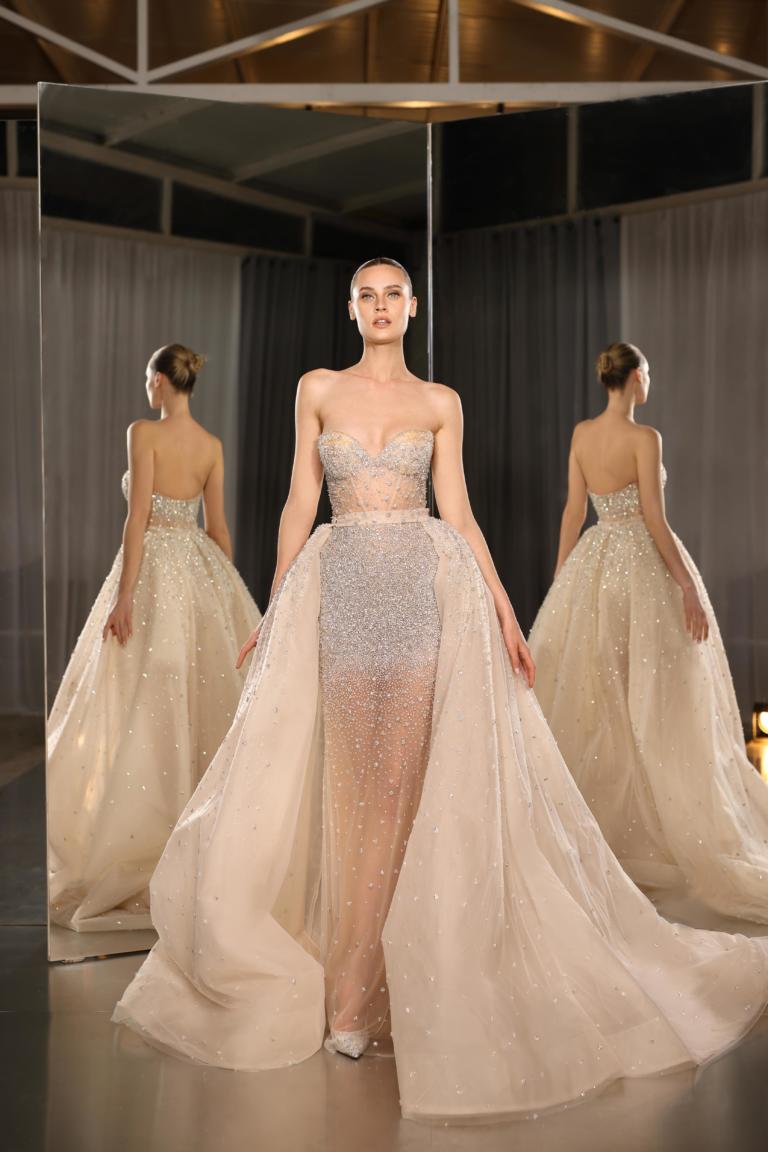 In Quinn, you will be covered in an ombré cascade of crystals from head to toe. As though Quinn couldn't get more perfect, you can also an extra voluminous box-pleated overskirt to add another level of drama and extravagance.
Finish your registration for {City} Trunk Show