FREE SHIPPING & RETURNS WORLDWIDE!

DUTIES & TAXES COVERED WORLDWIDE
Find your nearest boutique
Our GL Bride of the Week is the gorgeous Jessica Noonan, who chose our Maya gown to wear on her special day. The couple tied the knot at the Galway Downs venue located in the beautiful rolling hills of the Temecula Valley Wine Country. In the following interview, Jessica shares the details of her wedding day along with her unique GL Bride experience! As told by Jessica:
What was your initial reaction when you first realised you had found THE dress?

I was beaming with joy when I tried on Maya and I instantly knew it was the one! I had tried on over 100 dresses and none of them had felt quite right to me. When I put on Maya for the first time, the dress fit like a glove, and I couldn't stop saying 'Wow' and everyone around me was also saying 'Wow' and that is the exact reaction I was hoping for. I wanted a 'Wow' dress and Maya is just that.
How did the dress make you feel when you put it on?

My wedding dress made me feel confident and like the best version of myself. It really captured the essence of who I am.
Whose reaction were you most looking forward to on the big day? How did they react when they saw you?

I was really looking forward to my husband's reaction. I absolutely love fashion and have always enjoyed getting dressed up. Even though his style is more simple and minimalist, he always appreciates my tendencies to go all out. He really had no clue what style I had chosen and he was genuinely excited for our first look. I felt so loved when he saw me in my dress on our wedding day for the first time. He adored it and couldn't take his eyes off me and it was such a surreal moment of pure joy and happiness.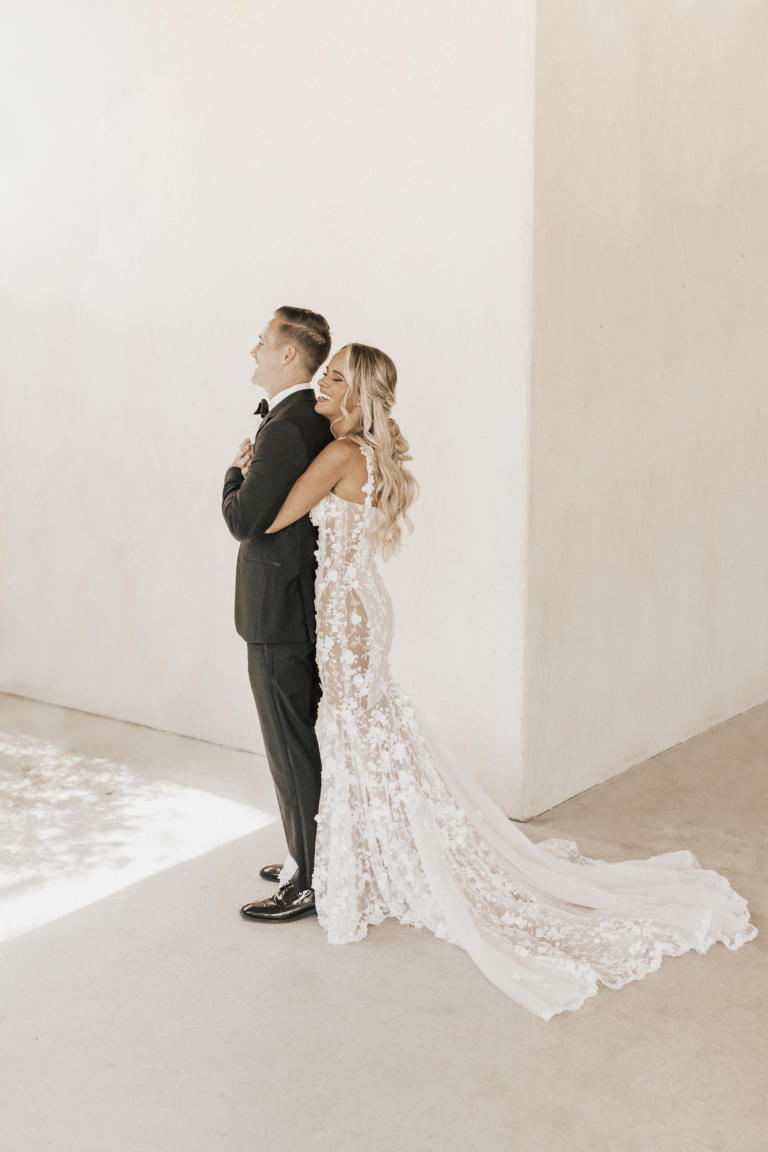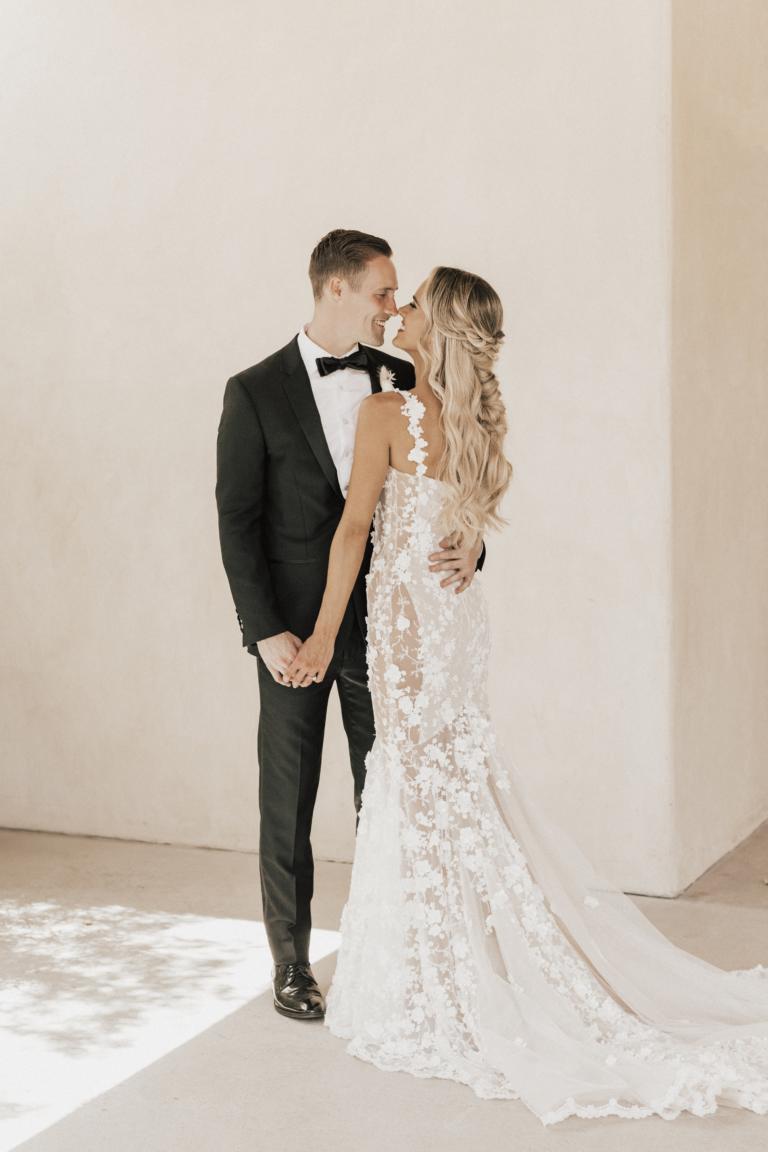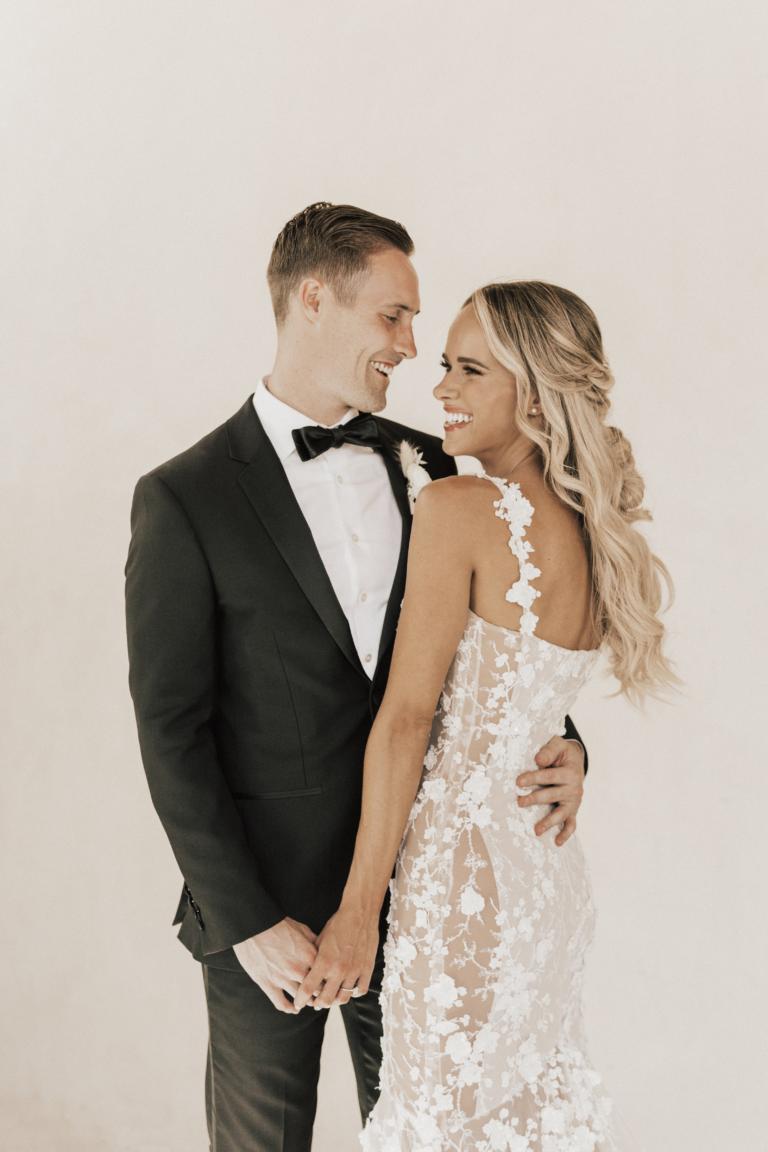 How did you know your dress was 'the one'?

I had tried on over 100 dresses and none of them had given me that feeling that brides always talk about when finding their dream dress. I was actually starting to lose hope that I would never have that feeling and would just have to settle on a dress that came close to it.

Maya was a brand new dress that I had never seen online or on another bride before. I actually almost didn't try her on because I was pretty set on having a princess ballgown style. When I tried Maya on though, I just felt flooded with emotions and I knew instantly it was the dress I had been searching for all this time.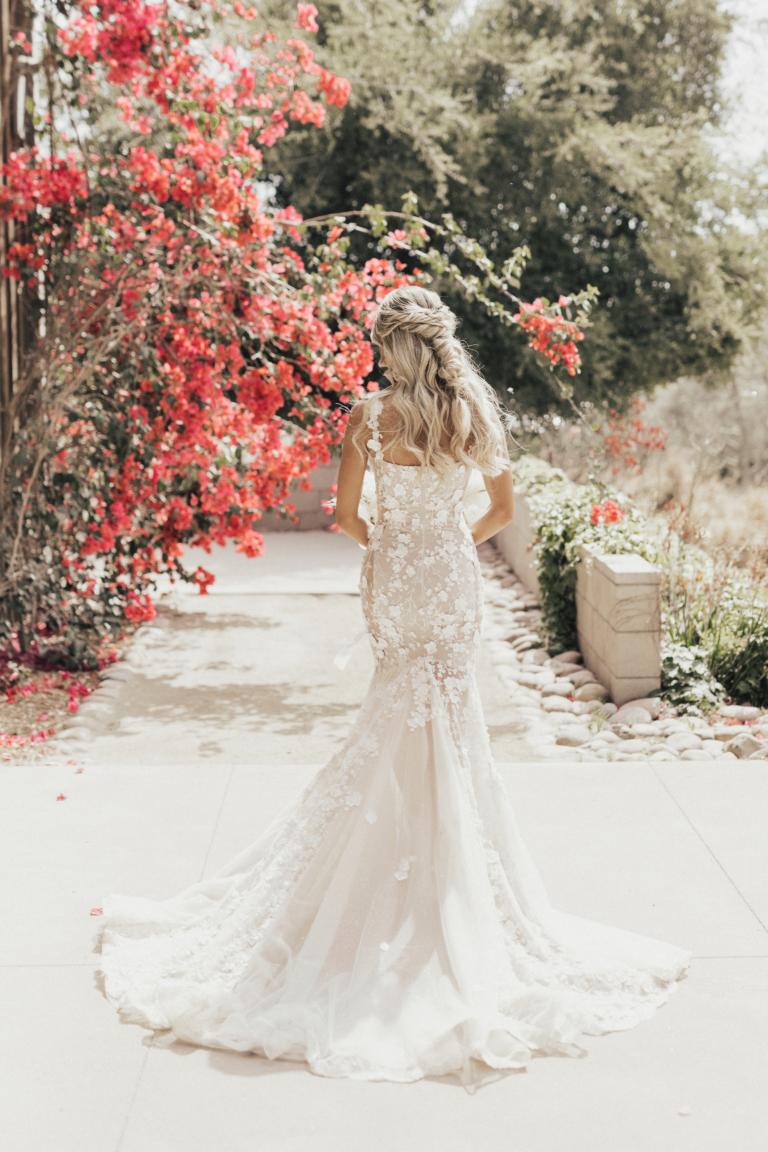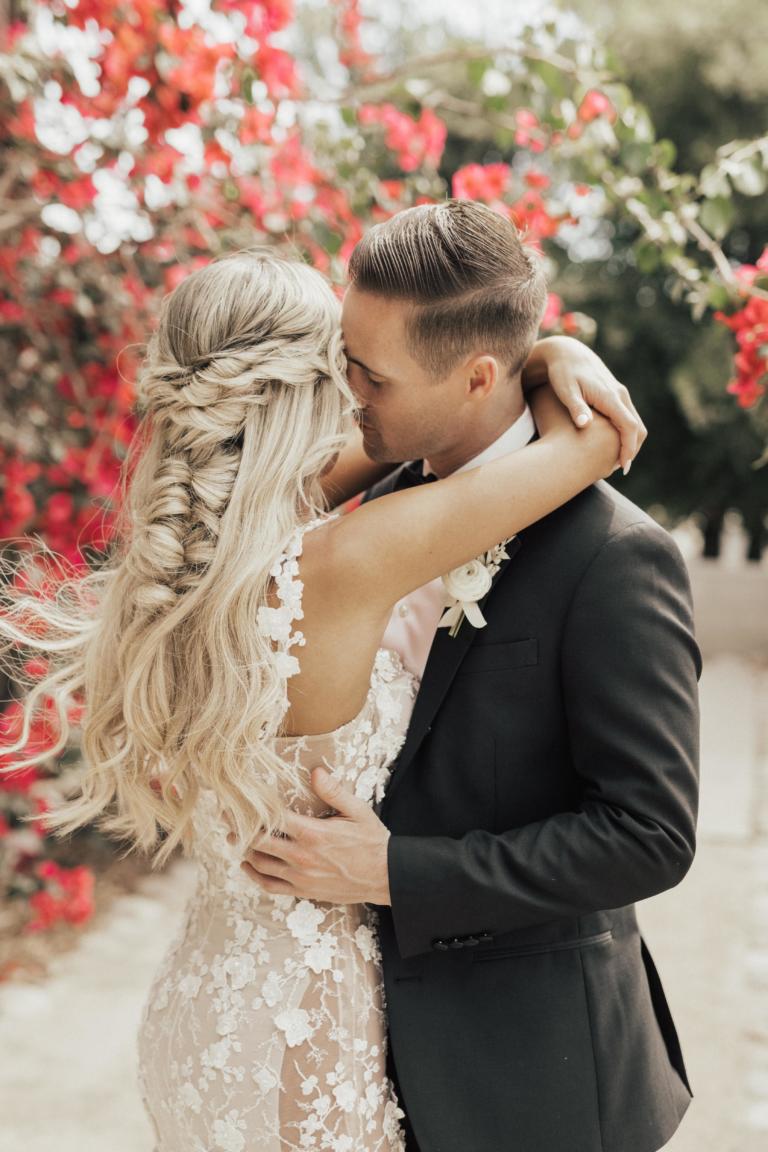 What was your favorite part of the wedding to plan?

I truly enjoyed the entire wedding planning process, but I think my favorite part was designing my dream wedding florals with my florist. I handpicked and selected every flower that was in my bouquet. I have always loved flowers and I had so much fun getting creative and hands-on with this detail.

Cake tasting was also so much fun and very delicious.
What was your favorite moment of your wedding day?

My favorite moment on our wedding day was being surrounded by all of our favorite people. Every single person we loved and cared for showed up to celebrate our love and I was so grateful. After such a crazy time and hard year, we felt so blessed to share this special day with everyone.

Seeing my husband tear up when I walked down the aisle was the icing on the cake. You could see his heart exploding with love.
What advice can you give to future bride-to-be's?

Lead with your heart throughout the wedding planning process, but especially when dress shopping. Take your own feelings into account and don't overanalyze or think about others' opinions. It is your dream day and you deserve this special moment to be all about you.
How did you meet your husband?

I met my husband when I was in my senior year of college in a sports bar. We had quite a few tequila shots that night and we still joke about it to this day. We actually took a unity tequila shot during our ceremony to pay homage to the night we met and to remember to always have fun together above everything else.
What was the Galia Lahav experience and process like?

Being a Galia Lahav bride was a dream come true. I actually had the opportunity to try on my dress both at the Galia Lahav HQ in Los Angeles as well at the White Dress in Corona Del Mar. Every single person I worked with was so helpful and made me feel so confident that I would look stunning on my wedding day. Everything was easy and went off without a hitch.
What is one final thing you would like to say to Galia Lahav?

Galia Lahav dresses are the best of the best. You can truly see how much love, sweat, and joy goes into designing each dress. Every dress is so uniquely beautiful and tells a different fairytale romance. The attention to detail is impeccable and the designs are both timeless and modern. If I could be a bride again, I would without a doubt choose another Galia Lahav Dress to wear.
Finish your registration for {City} Trunk Show