FREE SHIPPING & RETURNS WORLDWIDE!

DUTIES & TAXES COVERED WORLDWIDE
Find your nearest boutique
In the current Instagram age, beautiful wedding photos are even more important than ever. And an unforgettable wedding gown, whether you're having an intimate celebration or a big bash, will be a focal point of the event. With that in mind, we introduce the addition of four new, swoon-worthy gowns to our GALA range. This capsule collection is inspired by the three graces in Greek mythology, with our brides as the goddesses who represent elegance, joy, youth, and beauty. At the heart of the collection, is the air of romance.

For the debut of this capsule collection, designers Galia Lahav and Sharon Sever collaborated with Tali Photography, who photographed our campaign. Known for capturing the true essence and inner beauty of a bride on her big day, Tali shares the free spirit of the women she photographs. By living the wedding world up close with her brides, from spending time and traveling with them to understanding their fashion preferences, Tali knows what it means to be a bride. "Our bride is a woman of the world who is confident, well-traveled, fashionable, and modern; and Tali is also that woman," says head designer Sharon Sever.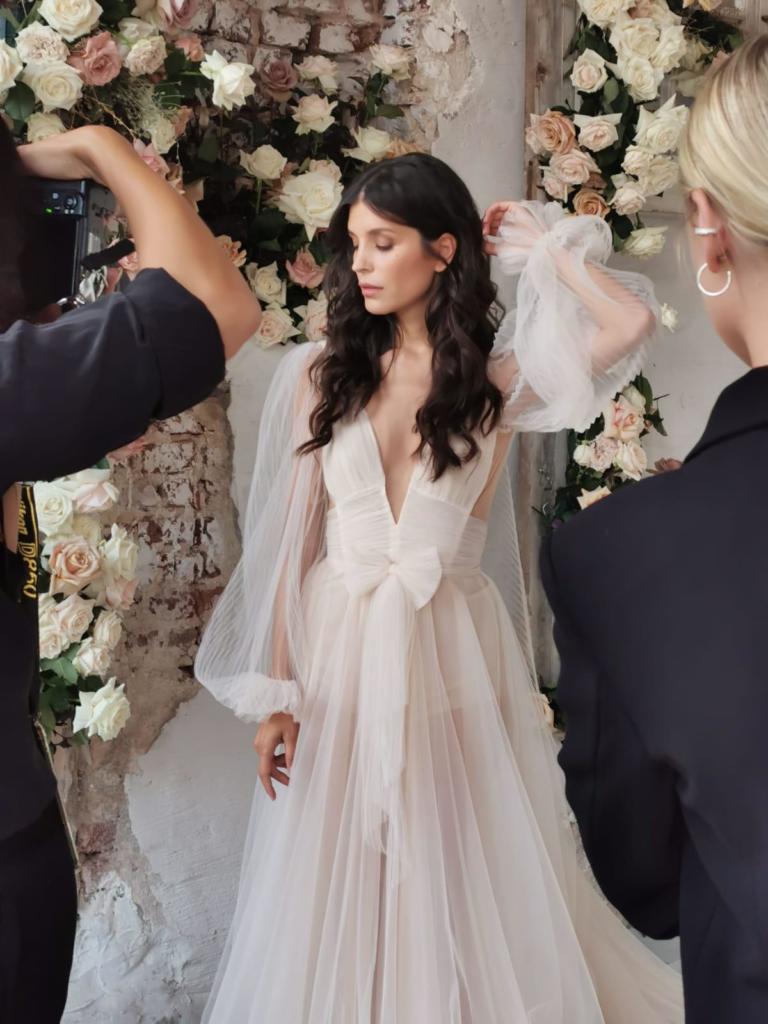 A long fruitful relationship between Galia Lahav and Tali photography has led to this creative collaboration of artists on a mission – to create the ultimate romance weaved into a garment which will be presented to brides on their big day, a meaningful moment both parties are very well acquainted with, although a designers  final vision is often left in the hands of a photographer to be presented to the press and media, Tali is an inseparable part of Galia Lahav's imaginary world of design.
"Even though Tali was on a tiny screen throughout the fittings and design process, it truly felt that Tali was here with us in person" says Sever. Constant zoom meetings and liaisons conducted by our Head Of Marketing, Lynn Rosenberg, who describes the collection to have been a "magical experience despite not being able to meet in person".
This mini collection of dreamy, ethereal gowns features soft, fluid silhouettes; sheer poet sleeves; and carefully-chosen, luxurious fabric. The collection includes a tulle, A-line ballgown with long, off-the-shoulder sleeves and a pleated neckline and insets on the bodice that's a little bit tailored and all out fanciful . A tulle, fit-and-flare dress embellished with dainty 3D florals is its own garden party. A sheer, Swiss-dotted tulle gown with a plunging neckline and subtle floral embroidery is soft, yet glamorous. And a pleated tulle, long-sleeved A-line dress with a deep V-neckline brings on the charm with a delicate bow at the waist.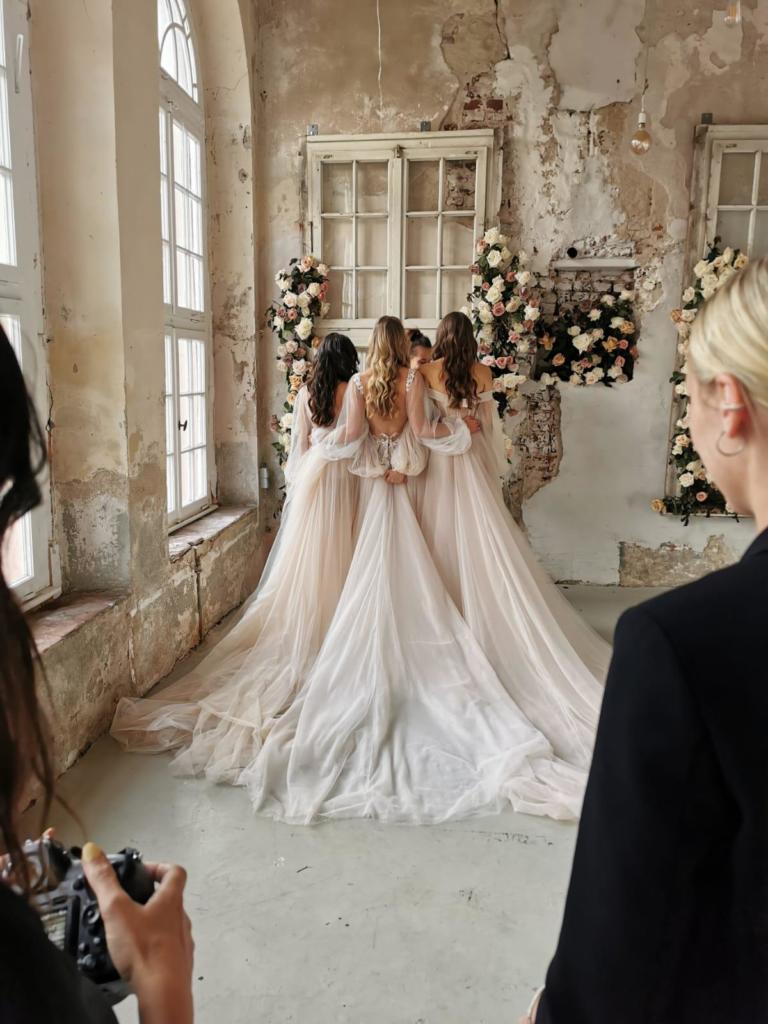 These light and airy gowns make for fantastical wedding photos that allow every bride's dream wedding to come true. "One of our biggest inspirations is our muses on their wedding day; our brides becoming real-life goddesses in their dresses," says Sever. "We believe that a gown has a great impact on how the bride feels on her wedding day. It gives her self-confidence and pride."
To follow the inspiration of Greek Mythology, the design elements of draped fabrics, and the colour choices are to resonate with marble and grecian costume, Galia, Sharon and Tali were always ensuring that their ideas collided and their vision was executed through the beauty of a GL gown. 
Of course the Galia Lahav team were confident in the outcome of this collaboration, as Galia Lahav X Tali always equals magic. 
Finish your registration for {City} Trunk Show