FREE SHIPPING & RETURNS WORLDWIDE!

DUTIES & TAXES COVERED WORLDWIDE
Find your nearest boutique
The holiday season — especially in a year like 2020 — offers a respite from the daily grind of life. It's a festive time of year when even the simplest of activities (decorating cookies, watching a movie by the fireplace) can feel especially significant. As you gear up for some time off from your work, consider ways you can thoughtfully plan your wedding during the holiday season.

While some individuals find the wedding planning process, as a whole, quite stressful that's usually because they're having to juggle it with other life responsibilities. Because it's the holidays and many are planning to lay low and relax, it's an ideal time to check a few items off of your wedding list. Ahead, a few ideas to get you started.


Research Venues With Your Partner

If you're newly-engaged and haven't decided on a venue yet, the time off during this holiday season is the perfect opportunity to sit down with your partner and discuss where you both would like to say 'I do.' Once you've landed on a geographical region, research destinations that host weddings. Farms, vineyards, orchards, country clubs, libraries — be as imaginative as possible with your spot, it will help cement the aesthetic of the wedding. If you find any winners, send out emails to inquire about your proposed wedding date. Though you may not hear back until the new year, it's still a smart idea to get feelers out.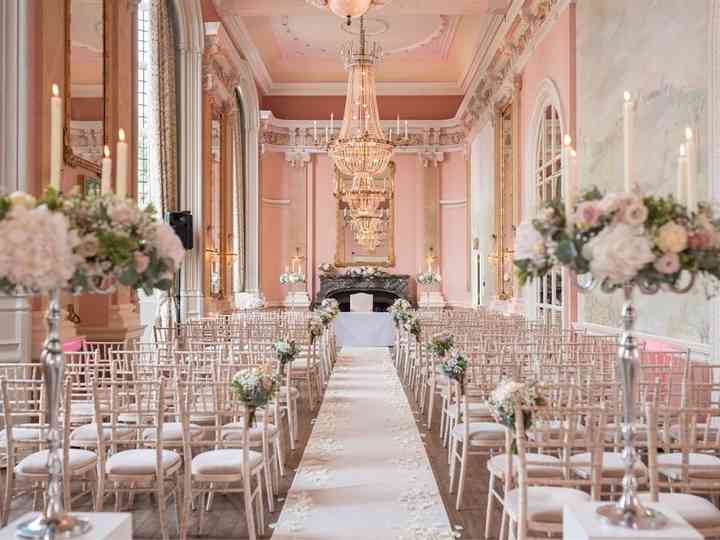 Finalize Your Guest List

Editing down your guest list can be one of the more stressful components of the wedding planning process, which is why it's an excellent task to accomplish when you'll already be at home – not working — for the holiday season. Make it an enjoyable experience with your partner by turning on some festive music, making a tasty drink, and going over which friends and family members to invite.
Create (Or Finally Send Out) Your Invitations

A trend that's becoming increasingly common is the wedding evite. A digital version of the more traditional printed invitation is not only an environmentally-conscious approach, it also happens to work well during a pandemic when there is a possibility of needing to reschedule your wedding date. If you're going this route, there are several options to choose from (Paperless Post is a great place to start). 

If you prefer a printed invitation, take this time at home to design your own. If you've already received the invites and need to assemble and mail them out, do it alongside a holiday movie and cup of hot chocolate, it'll be done in a flash.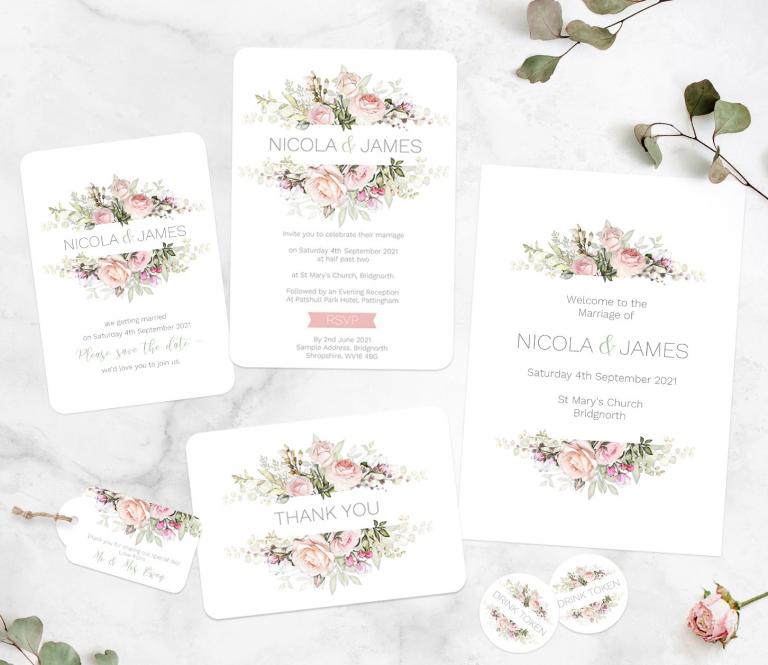 Build Your Wedding Website

Many couples choose to create a wedding website that serves as a source of information for guests. Dates, times, hotels, wedding party details, gift registry, and even the story behind how you and your partner met are all great items to include on your page. If you're ready to assemble and build a wedding website, head to sites like The Knot to get started.
Load Up On Decor Inspiration

Permission to spend hours on Pinterest over the holidays: granted. This is the fun part! Take some time over this festive season to cozy up on the couch and scroll through Pinterest and wedding blogs for ideas on how you can achieve your dream wedding decor. Color palette, furniture, accents, and even smaller pieces like mason jars and bistro lights are all items that you can mix and match for an aesthetic that feels unique to you and your partner. If you're able to safely visit secondhand or antique stores in your neighbourhood, those are good places for decor inspiration, too.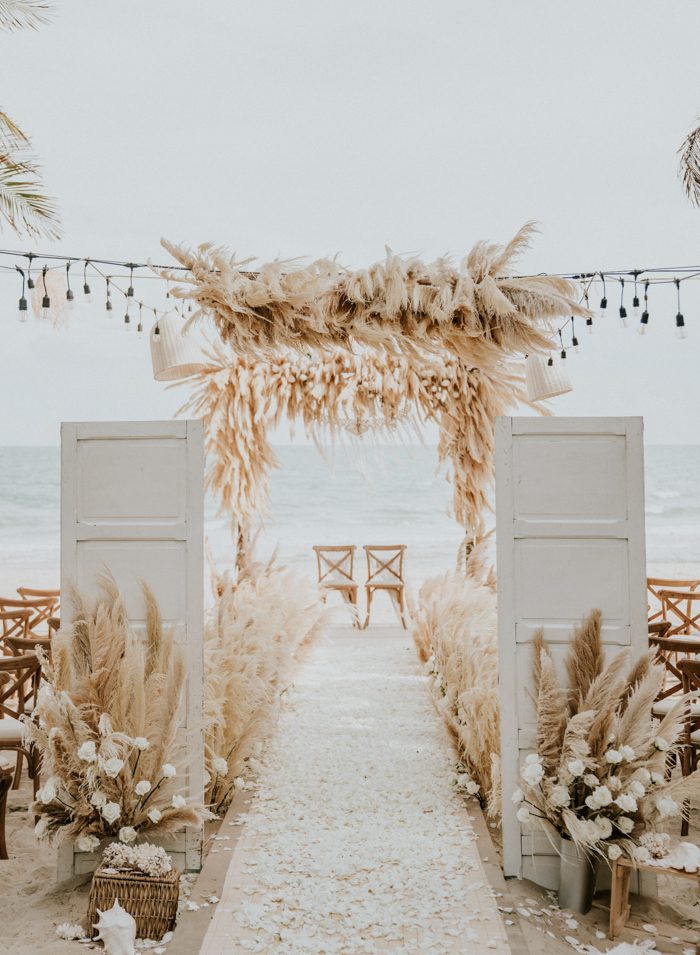 Write Your Vows

If you've been putting off writing your vows due to a crazy work schedule or a bad case of writer's block, the holidays are the ideal time of year to check this off of the list. You're already in a sentimental mindset, the overall mood is relaxed and full of gratitude, and most importantly — it won't be rushed. Take time to sift through some of your favorite books for quotes or thumb through old journals to find any notes you've written about your partner. 'Tis the season to be creative.
Find Wedding Favors and Gifts

If you plan to gift your bridal party and keep putting it off, take a day to research ideas and place orders. Silky robes, monogrammed tote bags, or even matching swimsuits for the bachelorette party are all fun ideas. 

As for the actual wedding, if you want to gift your guests something small but special, consider taking time over the holidays to research items like small succulents or a small bottle of lavender oil — anything that resonates with your venue and wedding aesthetic should do fine.
Curate Your Playlist

The music is a subtle-but-strong way to set the mood for your entire wedding, beginning with the ceremony to the cocktail reception to dinner and all the way to the dance floor. While some couples leave the music direction entirely up to the DJ or band, it's not a bad idea to come up with a list of songs you both love and would like to hear — as well as songs you don't want to be played (cheesy tunes, be gone).
Research, Research, and More Research

Ultimately, many businesses are closed for the holiday season, which means the best approach to wedding planning that you can take during this time is research. Create a spreadsheet, insert names and websites and contact information, and look for florists, hair and makeup artists, photographers, and so forth. That way, when 2021 begins, you have a fleshed-out list of numbers to call and people to talk to.
Finish your registration for {City} Trunk Show