FREE SHIPPING & RETURNS WORLDWIDE!

DUTIES & TAXES COVERED WORLDWIDE
Find your nearest boutique
As peak wedding season begins this year, many brides are faced with having to postpone their
big day due to the COVID-19 pandemic. Unfortunately, this global crisis has caused couples to
put their wedding on hold and be left unsure of what to do next. Fret not, we've put together
expert tips to assist you in rescheduling your dream wedding.

Stay Positive

First and foremost, allow yourself to feel the disappointment of having to postpone your
wedding. "This is something you have envisioned and planned for a long time that has now
been flipped upside down and it is okay to take a few days to deal with the emotions you are
feeling," says Katherine Healy Brown, owner of Clover Events. "Once you have come to terms
with postponing the wedding, the rational aspects will start to fall into place." What's
important to remember is that you will be married and have your wedding. "Be patient at this
time, but also excited for the future," says Idan Lahav, Galia Lahav CEO. "Bring optimism to the
process and use this time to enjoy being engaged and perfecting your vision for your big day. At
the end of this crazy journey you will be married to the person you love and chose to spend the
rest of your life with."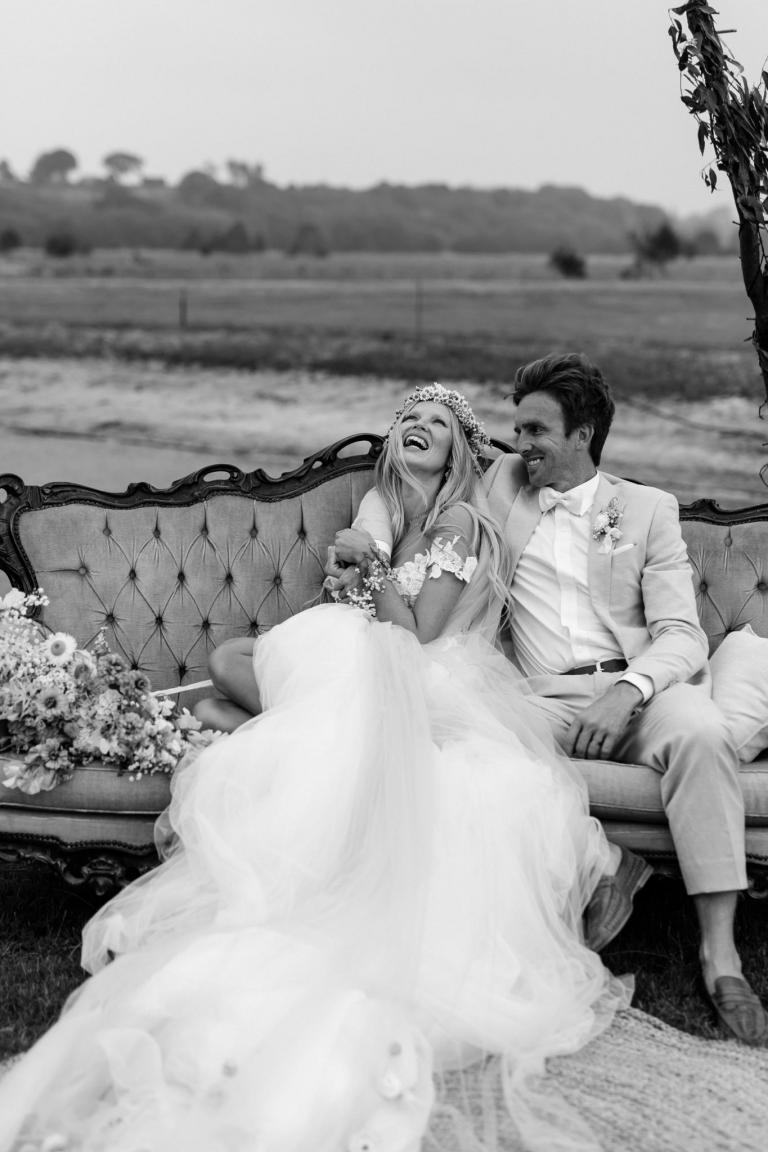 Trust in Your Wedding Planner

"Your planner is everything right now—your coach, counselor, and ultimate support system,"
says Vanessa Michelle, owner and principal planner of Vanessa Michelle Co. "As a master

organizer, she or he will guide you through this transient situation and help make it smooth and
efficient." Your wedding planner will be the person handling all of the changes and solutions
for you with your venue and vendors. If you don't have a planner, it's never too late to hire one
and almost all planners offer partial packages. "Having to postpone and reschedule your
wedding is almost like organizing a whole new event, so a planner is a great investment," says
Michelle. "Their close relationships with vendors and venues will help make this process much
more effortless. They will also have the inside track on what is going on in the industry or with
certain businesses, so they can aid in any issues down the road."

ill help make this process much more effortless. They will also have the inside track on what is going on in the industry or with certain businesses, so they can aid in any issues down the road."
Choose A New Wedding Date

Postponing your event instead of canceling will save you from losing your deposits, the vendors
you have already picked, and the wedding you want. "With postponing, you are only required
to change the date," says Michelle. "Right now, vendors are being very compassionate in
working with their couples on moving dates as best they can without further charges."

To pick a new date, start by reaching out to your venue first because that's the most important
element of your event. Get three dates that they have available, then coordinate with your
vendors' schedules.

The sooner you choose a new date, the better as just about every couple getting married this
year is thinking about or in the processes of rescheduling their wedding, which means that
future dates will be in higher demand than usual. Choosing an off-peak day, such as a Thursday,

Friday, or Sunday instead of a Saturday, will also make it easier to move your entire vendor
team to your new date. "If any of your vendors are not available on your new date, walk
through what this means in terms of your deposit, and brainstorm ways that you can still get a
product or service out of that money you would otherwise lose," says Kristen Gosselin, owner
and creative director of KG Events & Design.

Lean on your wedding planner to rally all of your vendors and get them all on the same page.
"Your planner can help convince your vendors to transfer dates, as well as negotiate contracts if
needed," says Nora Sheils, founder of Bridal Bliss. "Plus, she or he will continue to organize
from where you are now and simplify the remainder of your planning."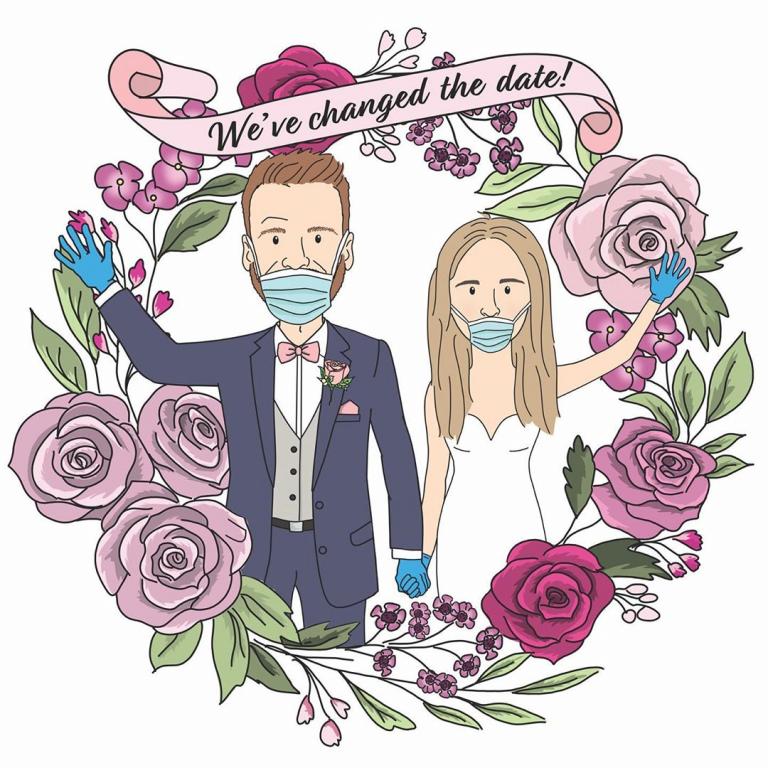 Connect with Your Dress Shop

Your bridal designer and boutique are a major part of your wedding planning, so it's important
to keep them in the loop of any major changes in your wedding. "We encourage our brides to
consult with their bridal stylists on any issues, as they are very experienced and can provide
advice," says Lahav. "Once the boutique is aware of what is going on they immediately update
us, so that we can build a new plan for the bride according to her needs."

To accommodate brides who currently don't have access to their bridal boutique in person,
Galia Lahav has launched a new online appointment service for virtual shopping and fittings.
"Our bridal stylists and boutiques worldwide are happy to do one-on-one digital sessions to
consult, guide, and help our brides," says Lahav. Galia Lahav can also offer fabric swatches,

virtual assistance on how to take your own measurements, live customizations, and even
personal sketches to make this experience as personalized as possible.
Tell Your Family and Friends

Set up a video call to talk to close family, friends, and your bridal party about postponing your
wedding. "An intimate video chat will allow you to tell everyone at once, and keep it personal
and hopefully upbeat, says Judith Rae, owner of Judith Rae Photography. Then add an
announcement on your wedding website to let all of your guests know about the changes and
send out "Change of Date" cards that match your invitations.
Don't Forget the Details

Most likely, your new wedding date may fall within a different season, which might impact
some of your design and flower choices. "This is a good opportunity to capitalize on any
changes in your design, menu, and timeline plans to best accommodate the new season that
you are working with," says Gosselin. "And keep in mind that these changes can affect pricing."

Be sure to request updated contracts from your vendors stating your new event date and
outlining any other changes. Also, consider purchasing wedding insurance if you haven't
already. You can generally purchase insurance up to one day before your event. Choose a policy
to best fit your needs and read the fine print. Understand what is and isn't covered under their
cancellation and liability policies, especially in relation to the pandemic.
Finish your registration for {City} Trunk Show