FREE SHIPPING & RETURNS WORLDWIDE!

DUTIES & TAXES COVERED WORLDWIDE
Find your nearest boutique
Galia Lahav Miami is our Flagship boutique based in the heart of the Miami design district. We sat down with Brielle, our US flagship co-owner to talk about all things bridal in Miami:
Why did GL choose to open a store in Miami?

Miami is a melting pot of cultures and a hub for fashion.  Miami sees many international travellers from South America, Mexico and around the world. As a brand it is important to make our gowns accessible to our brides everywhere.  
What inspired the design of the store?

The Miami Flagship was inspired by our brand DNA and our Los Angeles Flagship Salon.  We wanted a space that had beautiful lighting, an edgy design and felt like a private comfortable space for our brides to have an unforgettable experience.  With dark blue curved accent walls, gold baroque oversized mirrors and windows lining the entire space our brides are surrounded by light and beauty.  
What is different about the bridal scene in Miami to other places?

The Miami bridal scene is culturally diverse with a large international presence and influence.  The Miami bride knows what she wants and isn't afraid to make that one of a kind dress come to life.  With one of the only couture bridal fashion brands to open a Flagship in Miami we are able to give our brides an experience and wedding gown process that no other bridal salon can offer.  
What about Miami matches the GL DNA?

GL is a brand that embraces unique, one of a kind brides.  Galia Lahav offers an elevated fashion experience with cutting edge designs while still maintaining the bridal softness and timelessness. Miami is a place that embraces everyone, allowing brides to be themselves and express their personality through fashion.  Being able to customize allows for everyone to put their own unique twist on their gown, creating the perfect gown that reflects who they are.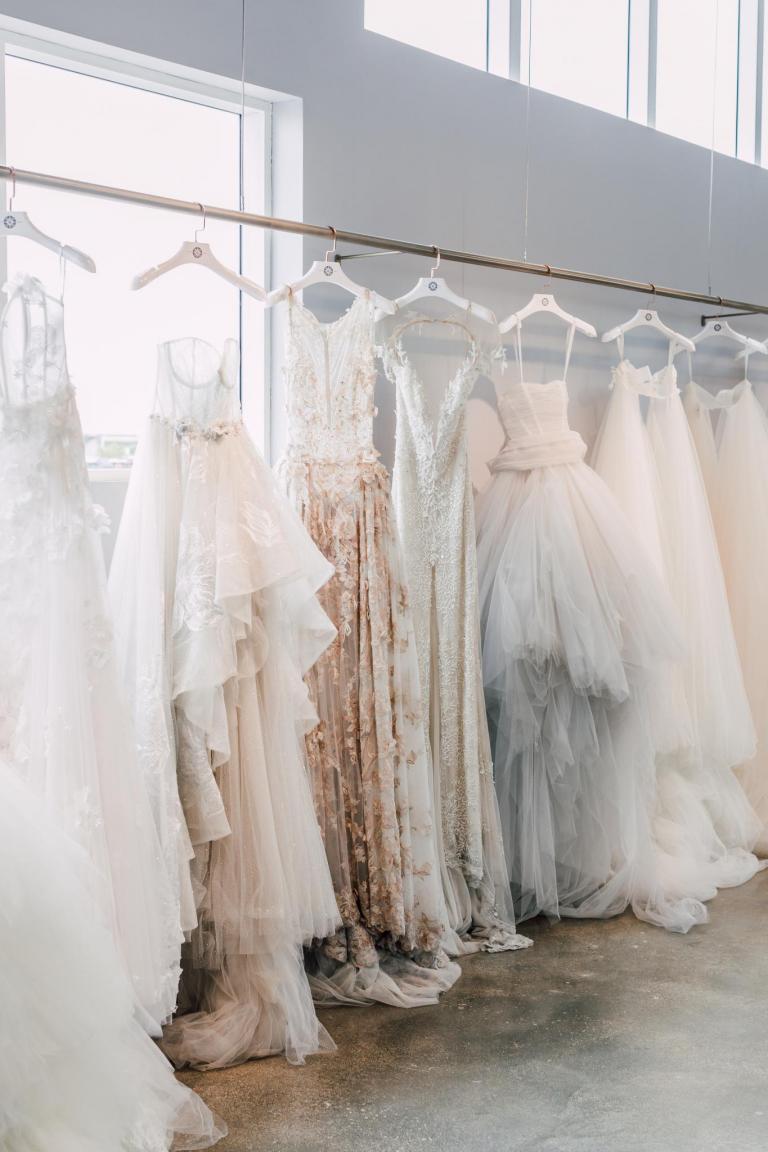 What's the best thing about being a part of the GL international family?

Being a part of the GL family means that we are able to provide our brides with exactly the wedding experience of their dreams.  GL is internationally recognized for not only their innovative designs but for a commitment to excellence in the quality of their product.  A bride wearing Galia Lahav is confident that every detail was considered in the creation of their dress.  Galia Lahav personally looks over every gown that leaves their Tel Aviv studio and that is a level of customer service that few couture houses offer to their clients.
How did you go about forming the members of your team, keeping your ideal customer in mind?

When forming our Miami team one of our first goals was to make sure we give the best customer service to every bride that walks through our door.  That meant ensuring our staff is bilingual and experienced in the Miami bridal scene.  Our Miami Flagship manager, Nicole Abecia was the perfect addition to our larger Galia Lahav international team and ensures our brides receive only the best service from the first dress tried on to the moment they walk down the aisle.
How did you choose the location of the store?

The Miami Flagship is in the heart of the Miami Design District and the premier couture shopping destination of the greater Miami area.  After many trips scouting locations it was clear that Galia Lahav belonged in the design district.  Once the area was selected the process was seamless.  The Flagship was designed with Carty Architecture from a completely raw space and the most beautiful and thoughtful Flagship was created.  
Obviously, you're the flagship in Miami, Is there pressure to represent the brand to the highest possible standards? How do you ensure you do that?

Miami is a one-of-a-kind destination for designers and an international fashion capital. As the flagship store in the region, naturally, there is pressure to represent the Galia Lahav brand to the highest standards. The brand with its unique designs and reputation for excellent quality deserves to be showcased exquisitely. As such, we have created a luxurious retail space with emphasis on customer service. We're representing a brand of the highest quality and we want our brides to experience an environment that is equal to the product.  With both a knowledgeable, attentive staff and a gorgeous showroom, I'm extremely confident that we're up to the challenge. Each and everyone of our brides will receive the bridal shopping experience reflective of the Galia Lahav standards.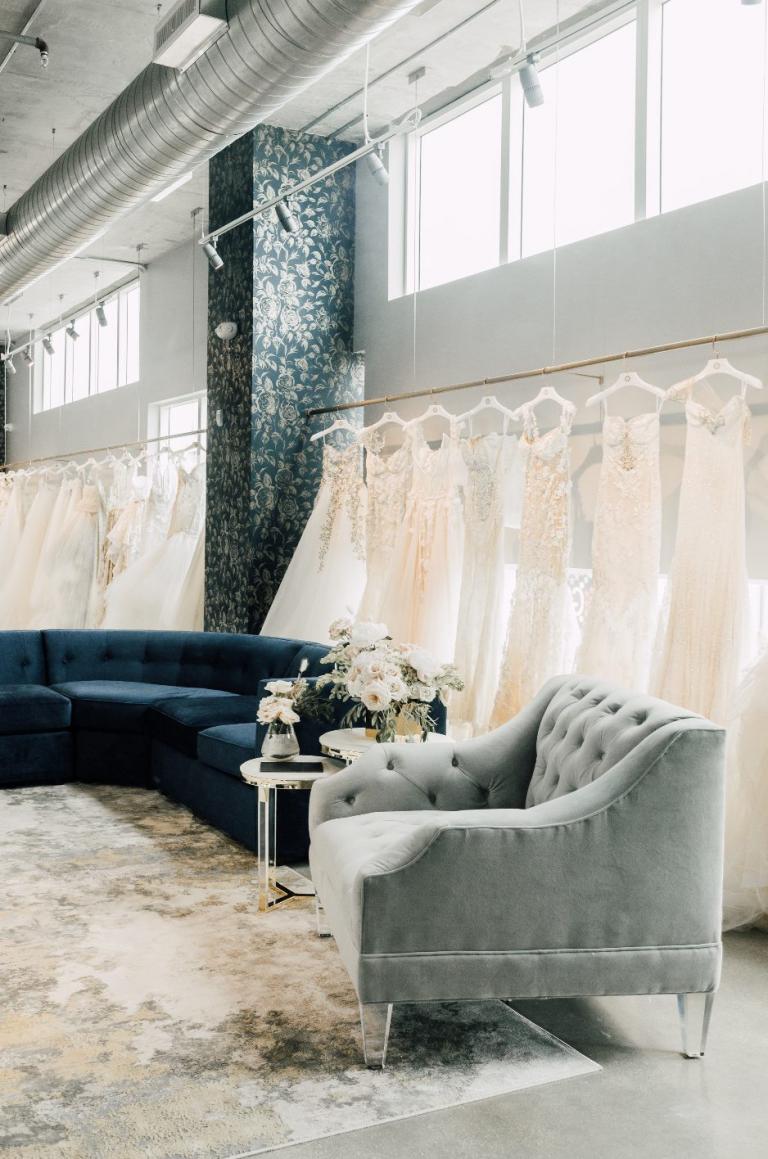 What are GL Miami's best sellers?

GL style aligns perfectly with Miami fashion, therefore most of our gowns can easily bring a bride's inspiration to life.  Our fitted silhouettes are popular for the sexy bride who wants to highlight her curves, but we also find full ball gowns are popular for those who want the more traditional bridal look, while still having the signature GL look.  This could include subtle accents with sexy details, whether it be a shear corset, a sparkle or beaded feature or our signature illusion backs.
What does a typical Miami wedding look like?

Miami being such a cultural diverse city allows for a wide range of weddings. From traditional religious ceremonies to casual beachside weddings and even modern rooftop weddings, Miami offers it all. Miami scenery is always present and highly embraced – from a wedding at the Fountain Blue to venues such as Viscaya , Perez Art Museum (all by the water) the local architecture and scenery is highlighted.  One thing that is constant is the festive spirit our brides bring to their weddings. Weddings can easily go until the sun comes up in Miami.  Hispanic weddings partake in "hora loca" which translates into "crazy hour" where dancers come out to entertain.  This ranges from samba dancers to stilt walkers, and even LED robots.   For many brides their wedding is the biggest party they will ever throw, with guests embracing a true celebration of love.
Finish your registration for {City} Trunk Show