FREE SHIPPING & RETURNS WORLDWIDE!

DUTIES & TAXES COVERED WORLDWIDE
Find your nearest boutique
Introducing Chicago's preeminent destination for fashion-forward brides: Bella Bianca. Located in Chicago —they've become a destination for brides who want a couture experience from start to finish. Here, learn all about the custom looks they've created and, of course, which special brides have visited the boutique themselves.
What does the BBB experience offer that's unique to you & your brides?

The Bella Bianca experience is all encompassing, from first meetings to fittings with our skilled seamstresses to preparing the gown for the wedding day, we have earned our reputation for superior client service. We begin that experience by proudly showcasing a collection of designers that offers Chicago brides the best variety of bridal fashion. Our stylists are experts in translating a bride's requests into the perfect selection for her style, body and vision. We remain a true partner to our brides throughout the entire process, with an extremely talented alterations team who put the final magical touches on every gown. 

Our philosophy is simple – deliver the finest couture bridal fashion while creating a once-in-a-lifetime moment for our brides.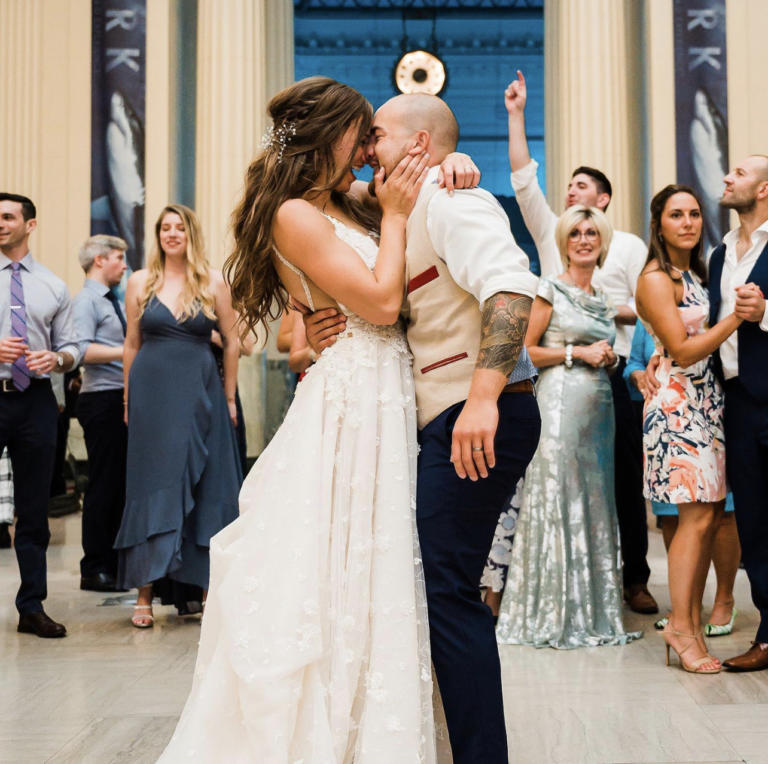 What kind of customers come to your boutique?

Bella Bianca caters to brides searching for a luxury bridal experience in a salon backed by a reputation for friendliness, reliability and above all, a curated selection of amazing bridal collections. Our brides have a vision, seek the very best bridal has to offer, and appreciate workmanship and quality. 
What's the most memorable appointment you've ever held?

We are so privileged to be a part of such an emotional moment for our clients. One of the most special appointments was with our bride whose initial shopping experience with us was put on hold as she unexpectedly battled breast cancer. She returned to us years later after beating breast cancer and was beyond excited to find her dream gown. Her vision was to wear a beautiful blush gown to celebrate the challenge she overcame and we were able to bring that vision to life with the most beautiful, custom blush gown. Her happiness and excitement when she said yes and as she continued her journey up to the big day will forever hold a special place for everyone on our team!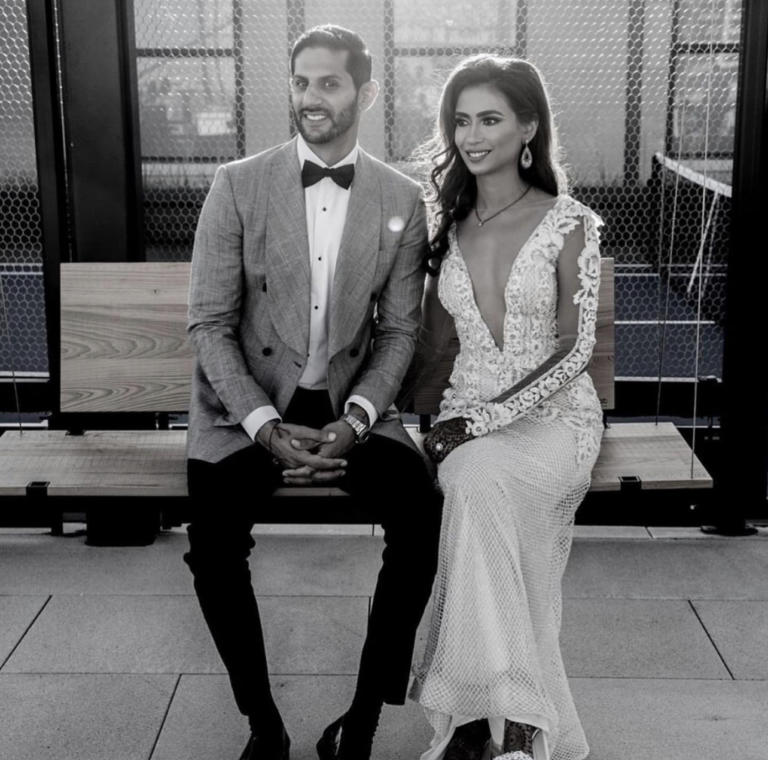 What are some of the most impressive alterations that your seamstresses have made to dresses?

We are so proud of our seamstresses who are truly masters at the intricate alterations that can only be done once a gown is on our bride to fit her body perfectly. In addition to tailoring the fit of a gown, our team is incredible with the special customizations that make a gown special for each bride, from neckline customizations, hand beading, sleeve creation, detachable trains and skirts and more. 
When it comes to picking a dress with a corset, what are some fit details that are important to consider?

Corseted gowns are simply stunning, we LOVE them. But there are certainly some considerations that brides should consider to determine if its a good choice for them. Most importantly is bust size as corset bodices can be tricky for brides with a bust over DD. It is also important to consider your comfort with a demi-cup appearance as most corset gowns offer that exquisite final look. It is so important for brides to trust their stylist who can walk them through all of the intricacies of wearing a corset.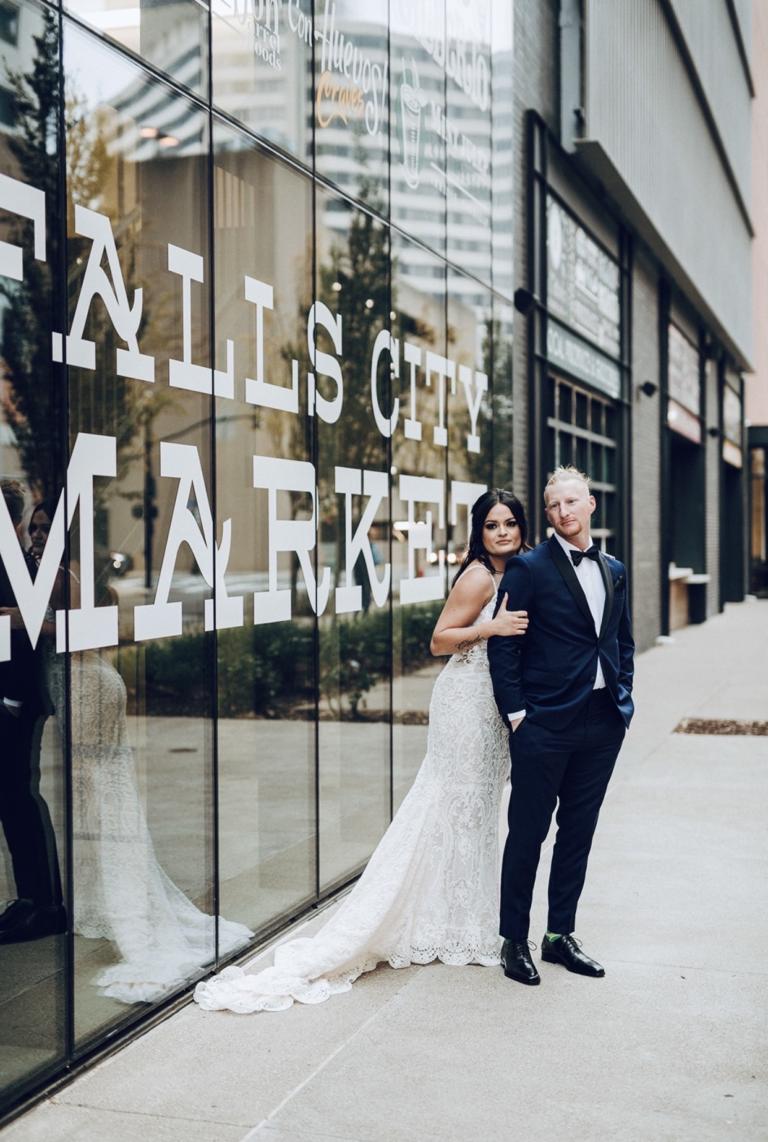 What tips do you have for matching a dress to a veil?

Come in with an open mind and try your options. Long or short, simple or with detail, lace or beading – knowing your options will help you decide what is going to elevate your bridal look. Trust us, many brides question whether or not they want to wear a veil in the first place! You just might surprise yourself with what you end up with.
What are some embellishment trends that your brides can't get enough of?

3D appliques are all the rage. They marry dimension and style without feeling too heavy. Like we say, every gown has a personality. If the dress comes with them, we couldn't imagine it without!
What are some customer-favorite features that can only be found in Galia Lahav dresses?

There are endless details that make gowns by Galia Lahav absolutely unlike any other. Their meticulous construction not only make brides feel secure, but helps achieve the fine balance of plunging necklines and daringly sexy backs that Galia Lahav is known for. Our brides can't get enough of the beaded laces that perfectly intertwine with layers of tulle to accentuate a woman's figure. And of course, the ability for Galia Lahav to customize gowns to truly suit a bride's comfort, vision and body makes them a truly couture experience. 
What are the best brunch places for brides to go before or after their appointments?

Best brunch has to go to Maple and Ash, Beatrix, or Etta – all within a 10 minute walk of our salon.
What are some bars or restaurants where the Bella Bianca team can be found after work?

We are so lucky to sit in the heart of Gold Coast! With that comes an abundance of restaurants nearby. We're a team that loves Happy Hour, so Lux Bar just three blocks north is our favorite! Velvet Taco and Tavern on Rush also sit at the top of our list for their delicious food and chic atmospheres.
Finish your registration for {City} Trunk Show