FREE SHIPPING & RETURNS WORLDWIDE!

DUTIES & TAXES COVERED WORLDWIDE
Find your nearest boutique
We May Be An Internationally Acclaimed Bridal Fashion House, But Galia Lahav Still Treats You Like Family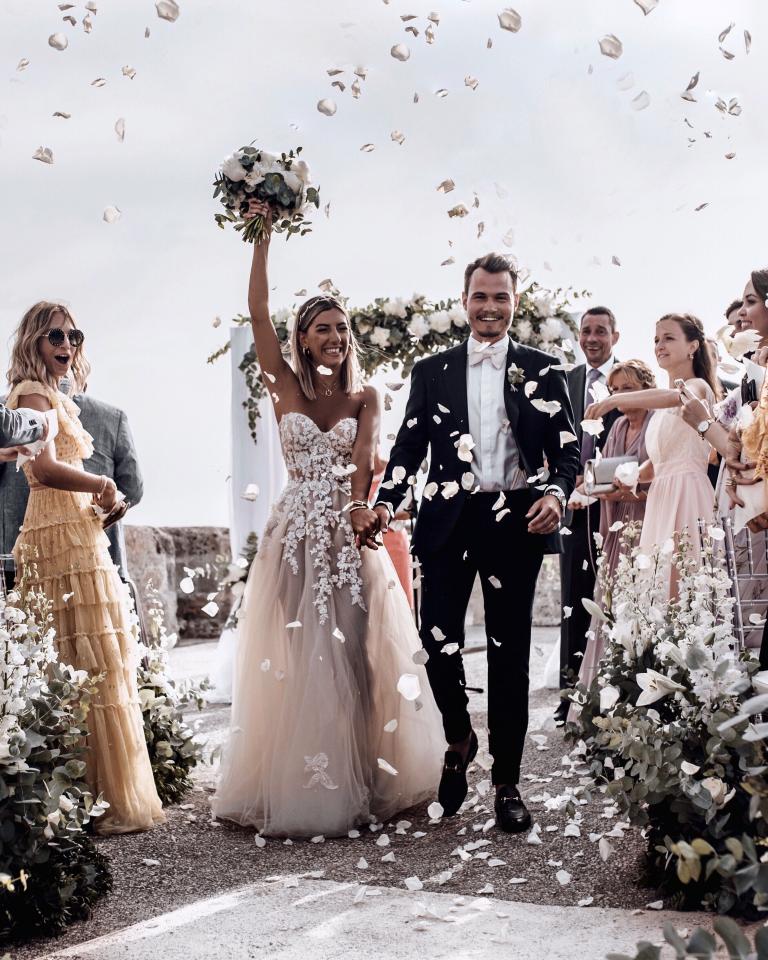 All around the world, marriage is celebrated with customs as rich and diverse as the people who partake in them.
In India, for example, female relatives will gather before a wedding for the Mehndi ceremony in which the bride is adorned with intricate henna body art. It is believed that the deeper the color, the deeper the love between husband and wife.
In traditional Chinese weddings, meanwhile, it is customary for the bride and groom to serve ritual tea ceremonies to their families. It is a sign of respect and gratitude for years of love and care.
If there is one thing weddings everywhere seem to have in common, though, it's that they are celebrated with family.
We, at Galia Lahav, have been honored to play a role in thousands of weddings from Florence, Italy to New York City. We've witnessed generations of families get married. And nothing makes us happier than seeing our brides looking radiant and surrounded by loved ones on this most special of occasions.
Our family's story
Today, Galia Lahav is globally known for lavish, feminine couture wedding dresses. Premium stores such as Bergdorf Goodman, Neiman Marcus, Browns London, and Magnolia White in Asia all carry our designs. And just this year, Fédération Française de la Haute Couture honored us with an invitation to be the first Israeli fashion house ever to present at Paris Couture Week.
But none of it would have been possible were it not for family.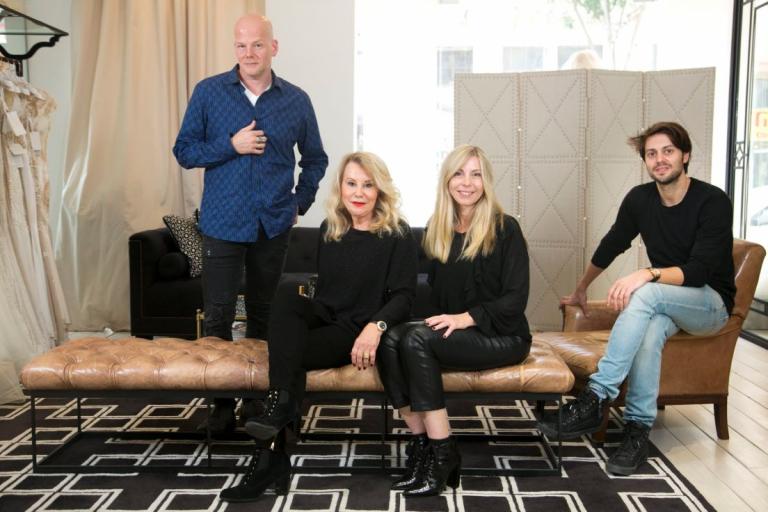 As founder and head designer, Galia Lahav is the matriarch of our family business. She is in the studio every day, running from the first floor to the fourth, making sure everything and everyone is well taken care of.
Galia comes from a family of seamstresses. She learned to sew from her mother. And some thirty years ago, it was with the loving support of her husband that Galia expanded a small lace applique business into a fashion design shop. Then five years ago, her son, Idan, spearheaded the social media strategy that turned Galia Lahav into a world-renowned brand.
The family bonds extend beyond blood relatives, too. Many Galia Lahav employees grew up in the same small town and have known each other since childhood. Even our business partners—from Los Angeles to Hamburg—have come to be like family to us.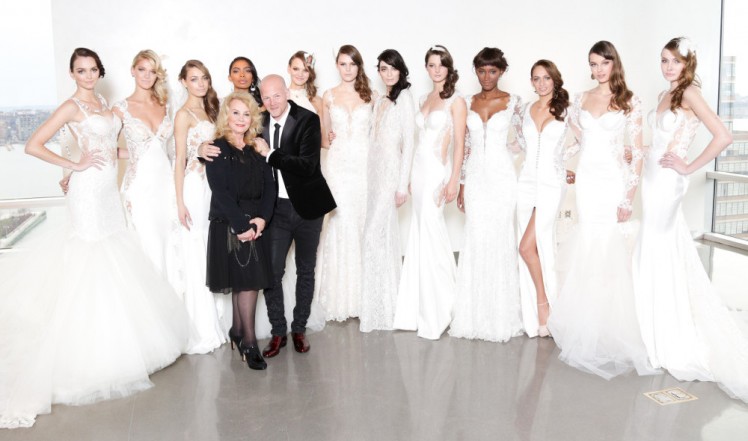 Service as a family value
At the heart of everything we do at Galia Lahav lies a spirit of service. It is a value we hold dear.
To us, customers are our extended family, and that means going to great lengths to make you happy. That's why we use only premium fabrics for our gowns, to ensure you feel as amazing as you look. And why we never take shortcuts, every embroidered detail is custom made to be as unique as the woman who wears it.
Furthermore, we work hard to stay atop the latest fashion and technology trends for you.
Our design team perpetually explores new cuts, fabrics, and materials (like gems, crystals, and pearls) to create innovative, luxuriant gowns at the cutting edge of fashion.
We've also launched a new eveningwear collection available exclusively through our online shop so fashionistas can look and feel fabulous in Galia Lahav designs every day, everywhere you go.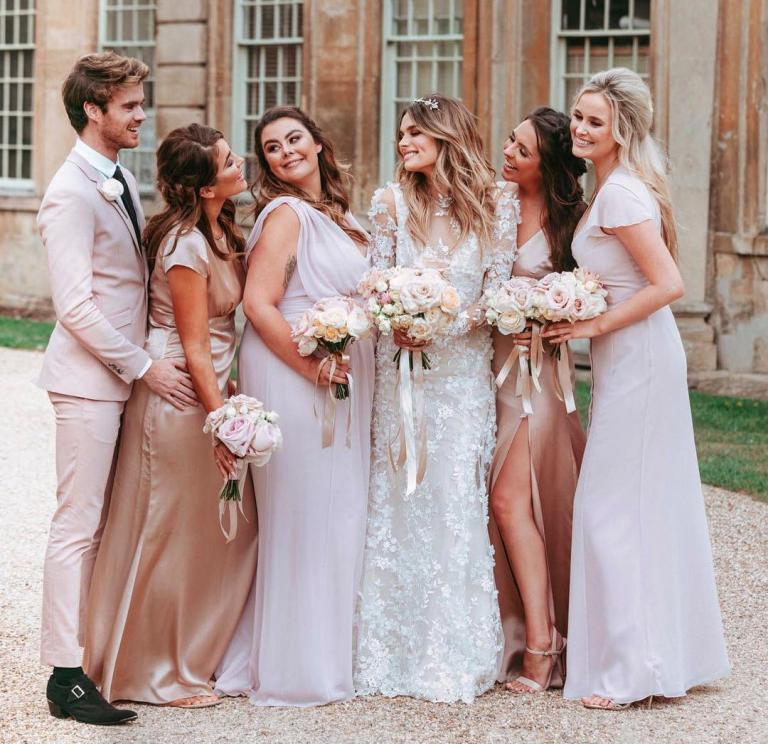 Maintaining a family connection from far away
As the Galia Lahav family grows, we continue to be amazed at how technology, especially social media, allows us to serve so many of you in so many different places. And we are eternally grateful for the support we've received from the international community.
Perhaps the only drawback to this ever-expanding reach is a loss of intimacy.
Not long ago, each Galia Lahav bride could come into our studio headquarters and be personally tended by our seamstresses. Today, most of you purchase your gowns through one of our 70 international partner stores—which is amazing but also means we rarely get to see how beautiful you look unless you share pictures with us online.
And like many growing families, we are finding it more and more difficult to stay in touch. As much as we appreciate your likes, shares, and retweets on social media, we miss getting to know you on a more personal level. So we have a favor to ask…
Come visit us.
Stop in one of our flagship stores for a fitting (Galia, herself, attends most bridal appointments in Tel Aviv). Or join us at one of our trunk shows and be sure to introduce yourself.
Even if your schedule prevents an in-person visit, we'd like the chance to get to know you better. So please, leave a comment on this post and tell us:
What is your favorite family wedding tradition?
We can't wait to chat with you!
Finish your registration for {City} Trunk Show