FREE SHIPPING & RETURNS WORLDWIDE!

DUTIES & TAXES COVERED WORLDWIDE
Find your nearest boutique
Our GALA VII collection took its cue from Atticus, no less. Drawing on the moment when one is captivated by another, these charming words were spoken by the ancient philosopher: "A sky full of stars and he was staring at her." And so the tone was set for the collection, which became a symphony of dreams threaded into wearable wonder. But why this quote, in particular? What message were we trying to convey? Well, according to our designer Sharon Sever, the quote perfectly encapsulates our philosophy at Galia Lahav. We're all about "putting the woman in the centre." Despite his ancient origins, Atticus has become quite the 'social media Shakespeare' of our day, his words making the perfect sound bites for motivational pages. On this occasion, it works for us. "This quote says it all," adds Sharon.
Below is a glimpse of one of Sharon Sever's sketches. It's a vision of the ethereally threaded lace morphed into a flattering slim-fitting dresses.
This collection was less about the world we know. Instead, it veered towards the surreal, landing somewhere deep in an enchanting forest. Caught between intriguing and beguiling, it's fruitage resembles the best of the human world: think copycat cherry blossoms and forget-me-nots, only layered into a glittering texture with a canvas as starry as the night. This is a truly inspired concept, although Sharon doesn't necessarily believe that inspiration begins and ends with the external. "It simply comes from the heart," he says. And what a heartfelt expression this collection is, complete with a nod to bards, folklore and adventurous heroines, a true guideline. According to Sharon, "this collection is a Shakespearean fairytale." So what might we expect from it?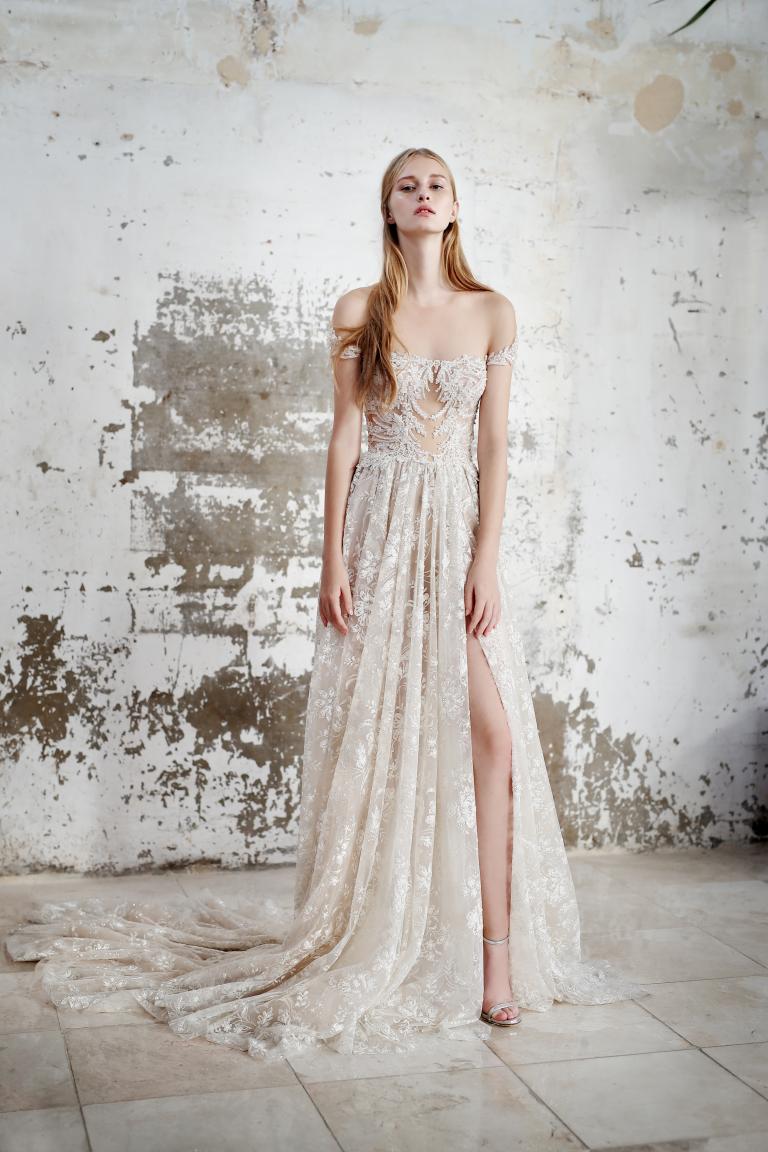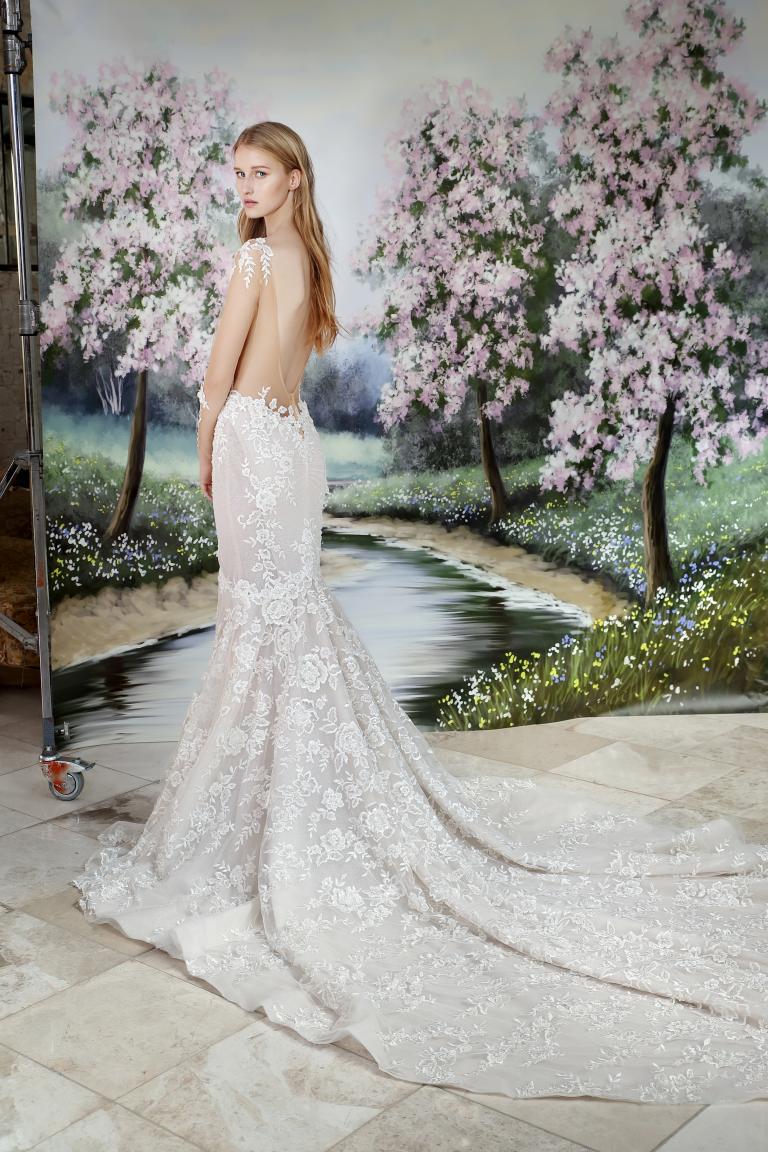 The tropes of the GALA VII collection consist of long, sweeping trains embellished with wild-looking petals, or otherwise crisp, swishing skirts of dramatic proportions. Slim, silver-hued vines inch along a more daring design that culminates with a floral-esq bow to draw the eye to a precisely fitted bodice. Here, a combination of modern and classic merge perfectly for a unique feel. Off-shoulder sleeve-lets  add a playful touch to some of the dresses, in keeping with the whimsical feel of a fantasy forest. But other creations take on characteristics that are more overtly Faye-like. One, for instance, flares with blooming, low-hanging sleeves of white lace. Another is a three-part construction ideal for the fun-loving bride who likes to switch things up.
Made for the whimsy and wonder of a dewy, enchanted evening, the marriage between abundant fabric and sparing minimalism is ideal for the bride who longs to caper to her heart's content.
Finish your registration for {City} Trunk Show