FREE SHIPPING & RETURNS WORLDWIDE!

DUTIES & TAXES COVERED WORLDWIDE
Find your nearest boutique
It seems that recently shootings are quite "en vogue" and we have to say that this one got us quite dazzled!
Conducted in Texas with Hiram, this photoshoot gave us the amazing opportunity to learn more about him and we were eager to share the interview and the magical pictures with you! But first things first, time to introduce our extraordinary photographer Hiram Trillo!
Hiram is an International wedding photographer based out of Fort Worth, Texas. In his career, he has won multiple international awards for his images and has been published multiple times in magazines, and blogs around the world. His accolades include WPPI's prestigious Grand Award in photojournalism as well as 1st and 2nd in wedding photojournalism. He was selected by the international photography publication Rangefinder as one of 2013 Rising Stars of wedding photography and in that same year selected by Junebug Wedding's as one of their 50 Best of the Best. In 2014, he was named one of the top 20 photographers in Texas. The international photography blog, Brandsmash, included him in their list of Top 100 photographers in the United States and in February 2016 he was named and published as one of the best 100 photographers in North America by the photography website SLR Lounge. His accolades in print have earned him the rank of Master of Photography from the Wedding Portrait Photography Association (WPPI) in 2016.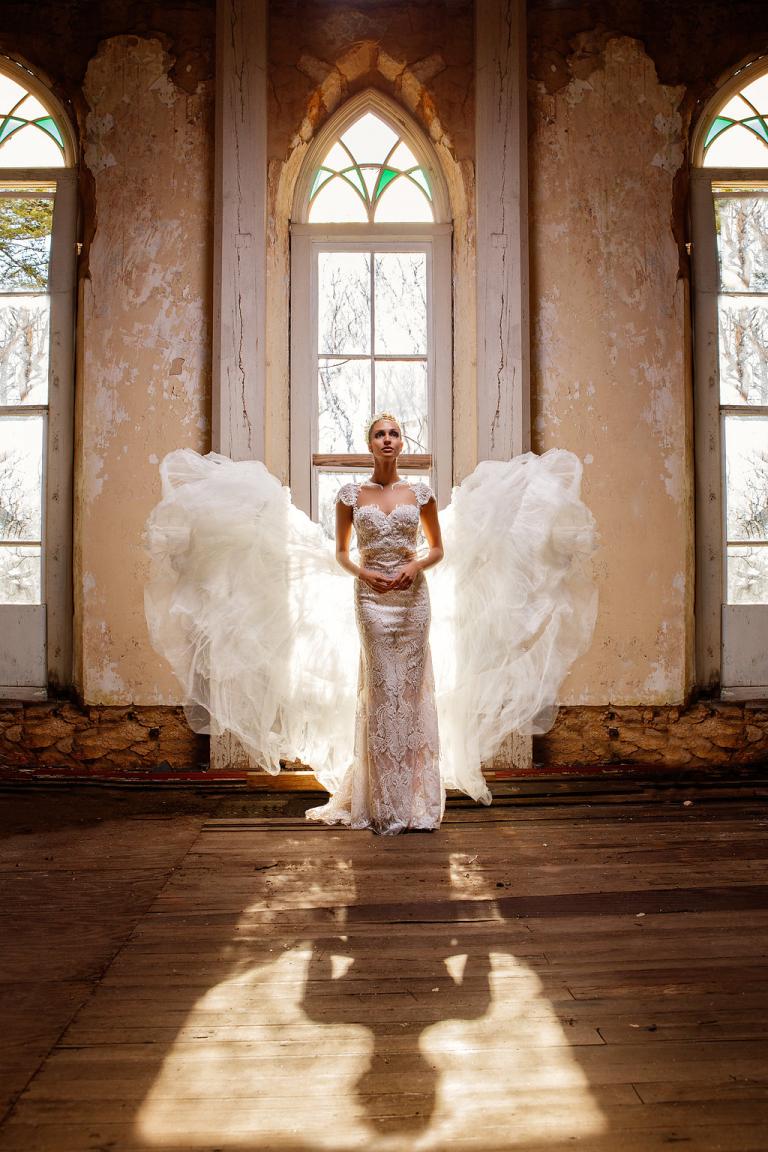 Why did you want to become a photographer?
I have always loved art and creating it.  I did not start in photography, I started as a painter and over time I decided to start implementing photos into my paintings.  In college, I was asked by a couple of friends if I would shoot their wedding and fell in love with wedding photography.  Fast forward to now and I am still as in love with photography as in the beginning. 
When did you start shooting and with what device?
I started shooting late in High School.  I bought my first camera (Canon AE-1) from a small pawnshop and taught my self.  After college and working as a first-grade teacher and part-time photographer for 5 years, I decided to go fulltime into wedding photography.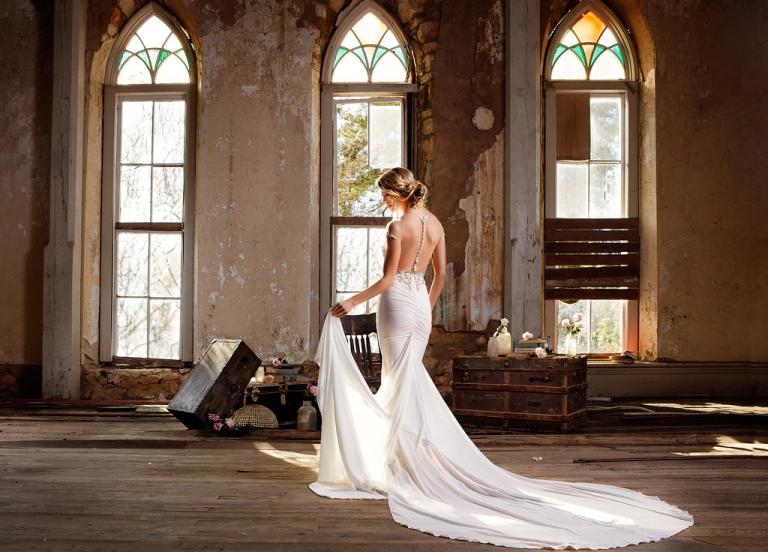 Where did you get your inspiration from for the Galia Lahav shoot?
I have been a fan of Galia Lahav designs for many years.  Many of my clients wear her designs and every single one of them have loved their dresses.  When we started designing the shoot for Galia, much of the inspiration came from the designs themselves.  Each gown is masterfully crafted and the detail in each is exquisite.  I am fortunate enough that I have an amazing team and everyone had their input into the final product that you see.  We decided on the location because of its historical value and we also wanted to do an old versus new vision.  Many of Galia's designs have very classic cuts but designed with the modern bride in mind.  Looking at each gown we created sets within the venue to accentuate the detail and work that goes into the making of each.  I didn't just want to take a photo of the gowns, I wanted to create an image of each.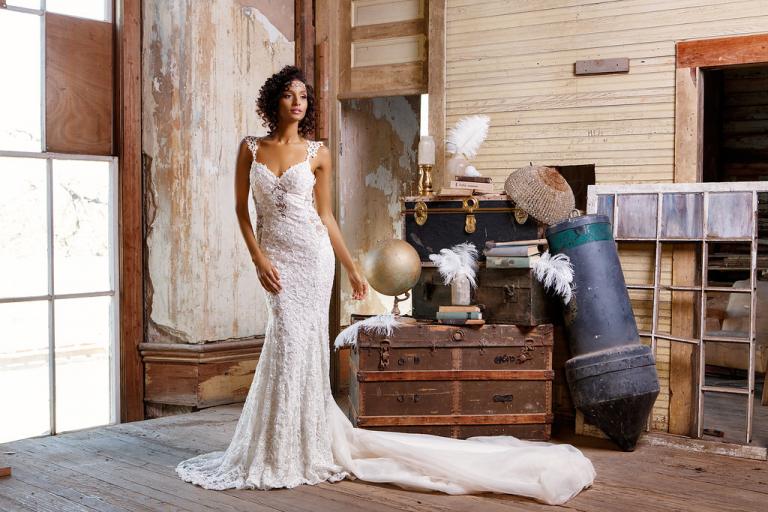 Who/what are you mostly influenced by?
I get influences from many places.  I am a huge fan of classic cinema and the golden era of Mexican cinematography.  Early in my career, that style of cinematography had the most impact in the way I shoot.  I do not have a style, but rather try to adapt to my clients and situations accordingly.  It would not be fair to capture each shoot or wedding the same way just because that is my "styleits".  Each shoot and wedding is a black canvas in which I carefully start to develop as a unique piece. 
My family has had a huge impact on my photography.  You can see a very drastic change in my photography from when I started to where I am now.  I have an amazing wife and two incredible children that are always behind me cheering me on.  Much of what I do is for them!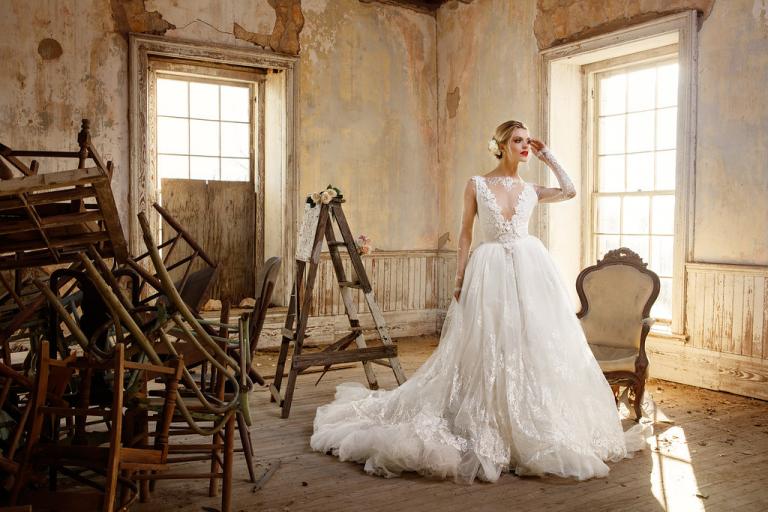 What do you think is common to you and Galia Lahav?
I'm not sure how to answer this one…but I'll give it a go.  I think that both Galia Lahav and I care a lot about what we do.  I have been in this industry for a while now and have seen countless designs and designers.  One of the reasons why I have always been a fan of Galia Lahav is that you can see the care and artistry that goes into each design from concept to production.  The details are very important to me as a photographer.  I thrive on capturing the details that no one sees on a wedding day.  Galia's dresses are all about the detail.  It's the sum of all the small pieces that create a final masterpiece. 
Finish your registration for {City} Trunk Show