FREE SHIPPING & RETURNS WORLDWIDE!

DUTIES & TAXES COVERED WORLDWIDE
Find your nearest boutique
International footballer Nicola Tagliafico and fitness influencer/model Carolina "Caro" Calvagni hit literal and figurative goals on December 21, 2022. After helping his team win the World Cup — the country's third ever — in a victory over past champion France, the Argentinean defender married his longtime love at a triumphant fête in Buenos Aires.
The couple made their union legally official at a civil ceremony over the pandemic. But, they waited until the perfect moment to celebrate their union in full world champion style with 180 friends and family, including fellow players Lautaro Martinez and Lisandro Martinez. "I was more nervous than scoring [on French forward] Mbappé," said Taliafico, joking about finally pulling off the postponed big day, which was planned by Argentinean businesswoman (and Argentina football legend Diego Maradona's ex-wife) Claudia Villafañe.
With her long and middle-parted hair worn down, Calvagni glowed in the Maya gown by Galia Lahav Couture. "My dream dress," gushed the bride on Instagram. During the ceremony, on the sweeping grounds of the luxurious El Dok in Exaltación de la Cruz, vibrant flora and fauna framed the embroidered 3D flowers blooming on Calvagni's gossamer sheer silk tulle mermaid gown. Illusion paneling on the angular corset and skirting felt modern — portending to an exciting future for the power couple — while the draped off-the-shoulder sleeve and caviar tulle train countered with a sweet, romantic vibe. As Tagliafico and Calvagni took their vows, the Lyon Club defender lovingly dabbed his soon-to-be wife's happy tears with a tissue.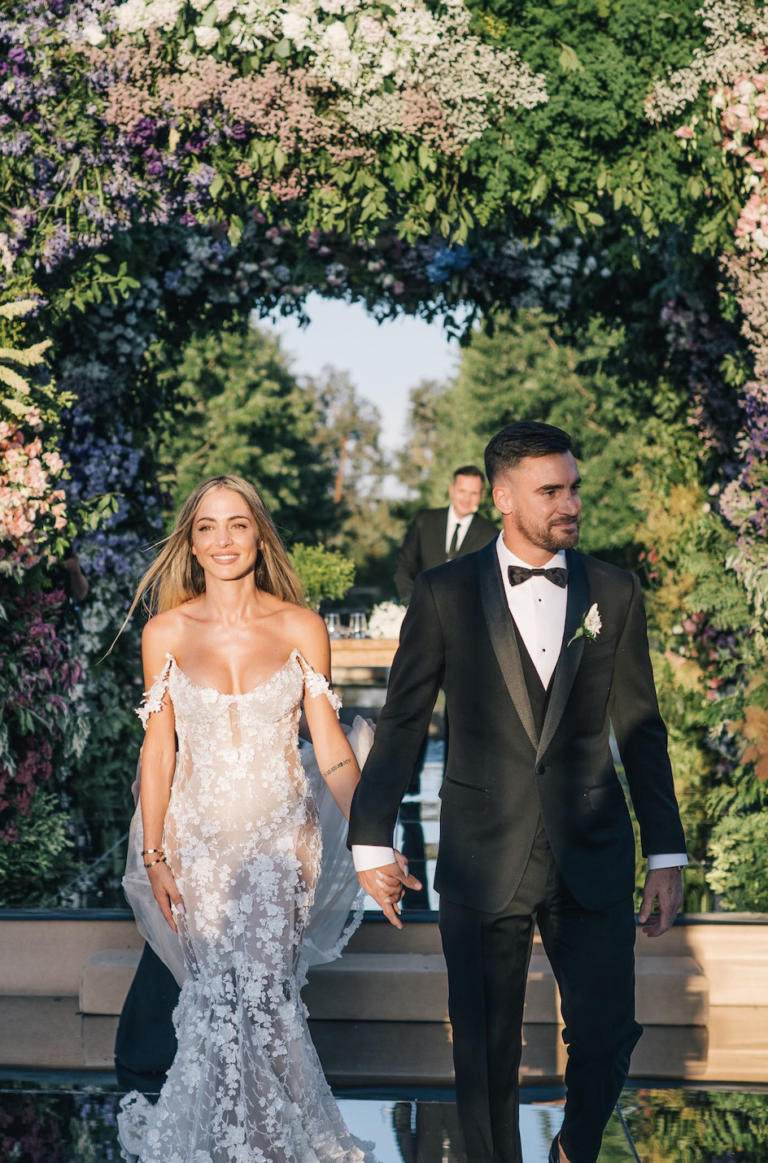 The radiant, flowing silhouette of Calvagni's dress then effortlessly transitioned into a party look for the absolute blow-out, night club-style reception — complete with Sarapura DJs, who've spun for the likes of Barack Obama, Mick Jagger and Monagascan royalty. The happy couple excitedly entered the bash, as Queen's classic and eternal sports anthem, "We Are the Champions," appropriately played in the background. While Calvagni finished out the evening (or early morning, rather) in her "dream" gown, Tagliafico made a slight outfit change for the party. He victoriously accessorized his sleek three-piece black tuxedo with his FIFA World Cup medal.
While addressing the jubilant crowd, Tagliafico and Calvagni raised and then adorably kissed a replica of the World Cup trophy to commemorate Argentina's win — and bless their exciting future together. "Summary of a dream wedding," the couple shared on Instagram, describing a moving video capturing the complete festivities. "The movie of our lives began 8 years ago, living unique and unforgettable moments! I have no words to describe all the emotions we experienced this day!"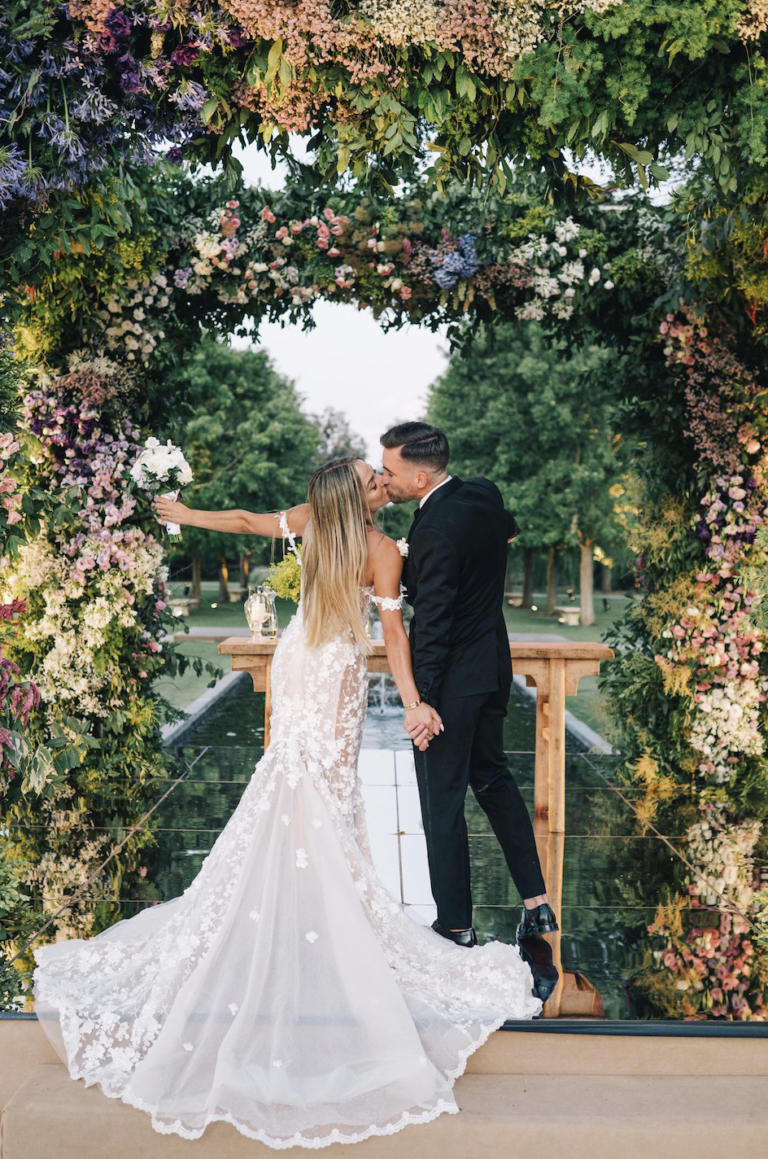 Finish your registration for {City} Trunk Show