FREE SHIPPING & RETURNS WORLDWIDE!

DUTIES & TAXES COVERED WORLDWIDE
Find your nearest boutique
Our GL Bride of the week is the gorgeous Trixie Khong, who wore our Norma gown as she wed her fiance Steve. The couple held a bohemian luxe wedding at the Sofitel Singapore Sentosa resort. In the following interview, Trixie shares with us her favorite wedding memories and the moment she knew our Norma gown was the one for her. As told by Trixie:
How did you meet your husband? Tell us a little bit about your relationship.

I met Steve at a work conference and what started out as a possible lunch meeting became a dinner. I wasn't 100% sure I should go that night but I am very glad I did.

We had the best conversation that night and never stopped having those great conversations even 5 years later.

I love that we're not only lovers but also best friends. We have each other's back and never ever have to feel that we're alone anymore. Even when we are not physically together, we are never apart in spirit. We both found the person whom we want to be the first to tell something important to.

I count myself lucky as I am aware, love doesn't come easy and true love is hard to find.
How did he propose?

We were in Seoul and he proposed when we were at the top of N Seoul Tower. I liked that it was intimate and just between the 2 of us.
How did you find your perfect dress? And how did you decide to buy it?

Honestly, I met Galia Lahav before I met my husband so there was just no question who I was going to wear for my wedding. When I heard that a bridal store in Singapore was holding a trunk show for Galia Lahav gowns, I immediately booked myself a session!

Every gown I tried on was stunning but when I put on the Norma, I knew it was meant to be. I wanted a mermaid style dress and a sweetheart neckline with straps so I started with those criterias but the lace on the norma was so soft and luxurious. It was also glittery and glowy and I love there isn't much beading on the skirt making it fuss-free.

It was just what my heart wanted. I went with my gut and I believe that as long as I am in a Galia Lahav gown, I will be beautiful no matter what I choose.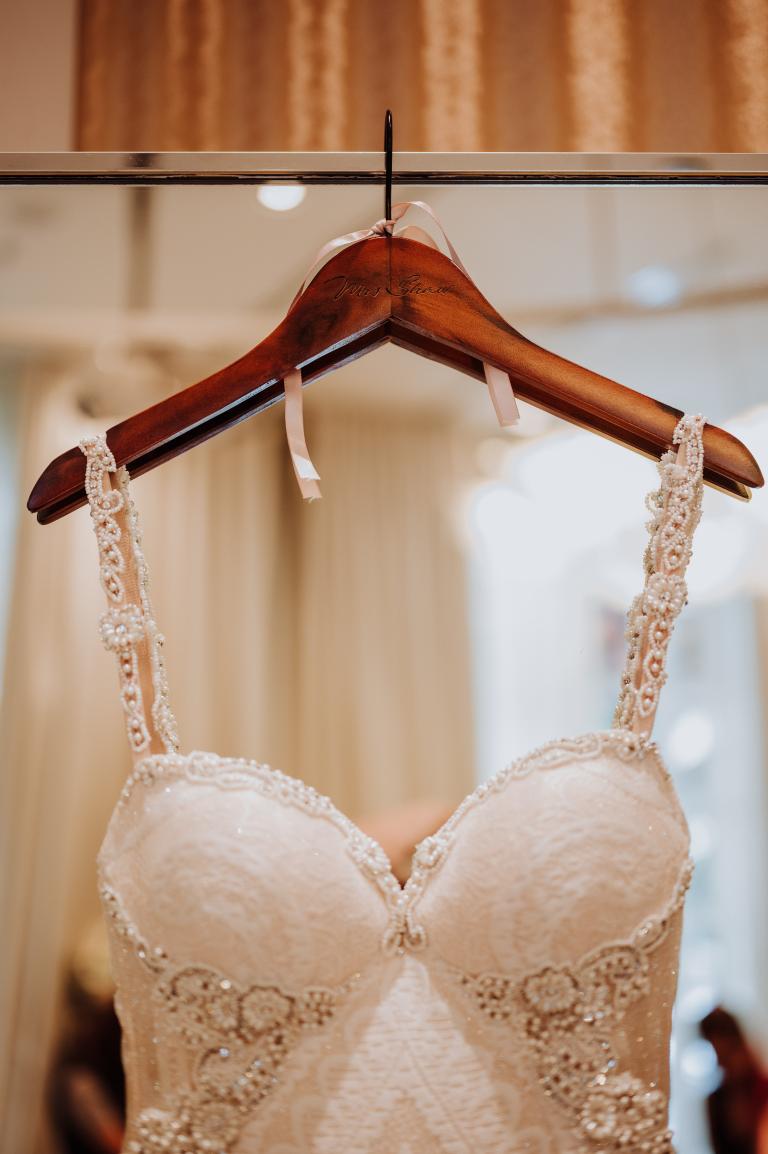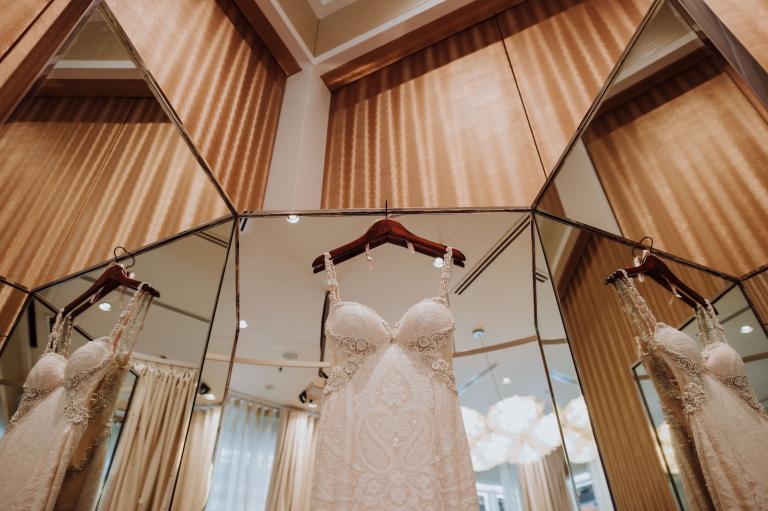 Where was your wedding?

Our wedding was at Sofitel Sentosa Singapore. We chose that venue because of the outdoor lawn perfect for solemnization by the sunset and a beautiful colonial style ballroom with hardwood parquet floors.
What was the theme? Did it require special planning? Share with us.

Our theme was Bohemian Luxe with the colors cream, white and gold. Because I got my wedding gown before we met our wedding planner, we based a lot of the styling and elements on the Norma gown. We wanted something that was luxurious but not over the top pompous or decadent.

I trusted my wedding planner, Amperian, who was in charge of styling as everything you see, down to flowers, was styled by them. To be honest, we didn't have much work to do because we were in good hands!
How was your experience with the Galia Lahav brand?

At the Galia Lahav trunk show, I got to speak to representatives directly from the Galia Lahav brand. They also did the measuring up which put my mind at ease knowing I am in the hands of a professional.

They were also very patient with me as I tried on multiple gowns. I was never rushed or made to feel like I had to buy something at the end of the session. That was very precious to me.
Where did you purchase the dress?
What did you enjoy the most about planning your wedding?

Food tasting! I'm an Asian and Singaporean so we love our food. I had to make sure the quality was great and I am serving my guests an unforgettable meal.

Of course, shopping for my gown and deciding on my shoes and accessories were what I enjoy as well.
What advice would you give to all our future GL brides?

There will always be hiccups before and during your wedding. Just ride the wave and don't forget to smile, everything will be ok in the end.
Was your wedding the way you dreamed it?

It was better than how I dreamed it would be. I was able to spend time with our loved ones and friends and seeing all their happy faces, it was worth it.

We also had a palm reader at our wedding as well as a flower bar instead of the traditional wedding favours. We saw how popular those elements were and we're so glad that our guests thoroughly enjoyed themselves.
Finish your registration for {City} Trunk Show