FREE SHIPPING & RETURNS WORLDWIDE!

DUTIES & TAXES COVERED WORLDWIDE
Find your nearest boutique
Our #GLBride of the week is Stephanie Klein, who married the love of her life in our GALA 708. Surrounded by family and friends, the couple held their charming outdoor wedding at the unique Hoogenweerth Castle in the Netherlands. In the following interview, Stephanie shares with us the details of her modern fairytale wedding and the moment she fell in love with our GALA 708. As told by Stephanie:

How did you meet your husband? Tell us a little bit about your relationship.

Marc and I met through mutual friends at a party. Our relationship started off as mates having a bit of fun. We are both from the same town but went to different schools.

It was over 5 years later that we started officially dating and when the friends fell in love for real. We were soon talking every day and I couldn't imagine him not being part of my life as more than just a friend. After 2 years he proposed to me.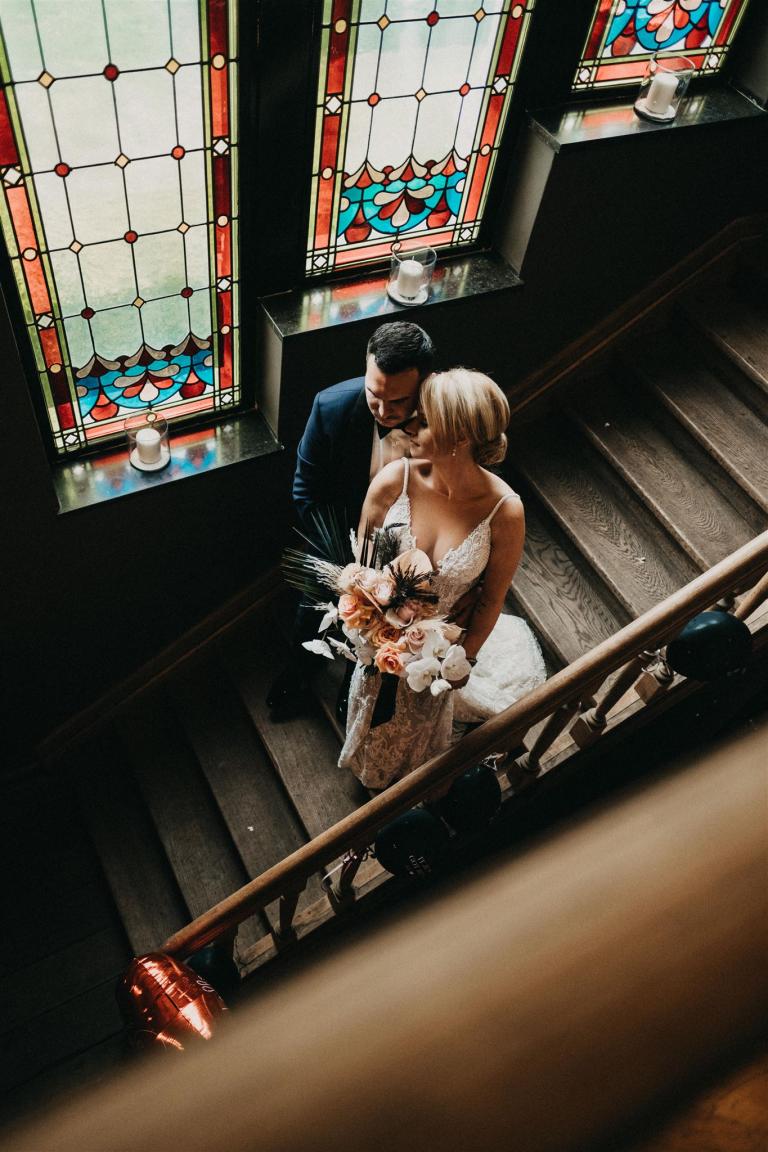 How did he propose?

I got engaged on 8th February 2018. My husband proposed to me during our vacation in Thailand with our family and closest friends. We had already spent 5 days in Khao Lak and our trip was coming to an end. He had secretly set up a private dining location at the beach during sunset. When I arrived together with my sister at the meeting point my husband stood in a heart of burning candles. He got down on one knee and asked me to marry him. It was amazing — definitely a proposal for the record books.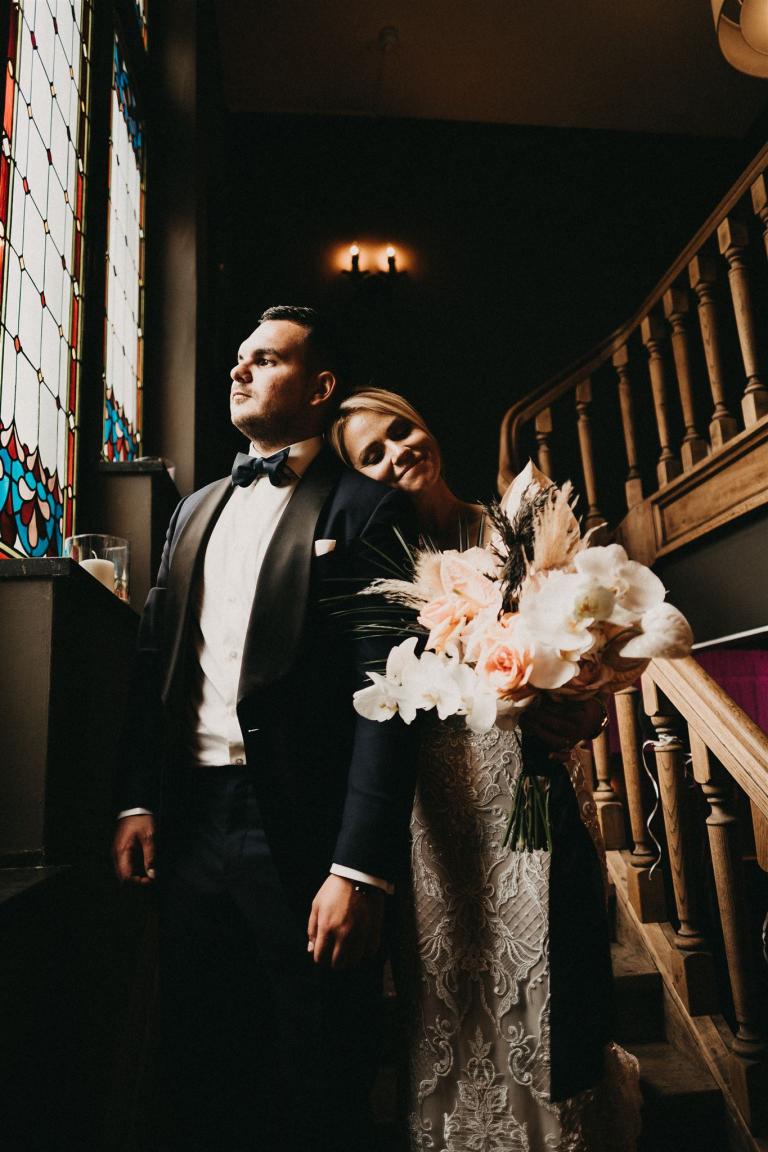 How did you start planning your wedding? What were the first steps?

Actually, the most important thing for us was enjoying being engaged. The idea of making lots of big decisions at once can be overwhelming, so we've put together a few first steps to get started, along with some impression moods. We knew immediately we wanted an outdoor wedding with a civil ceremony. I didn't use a wedding planner,  I wanted to do it on my own the venue I chose had a coordinator on-site, who helped me tie up all the loose strings right before the wedding.
Did you do any beauty or fitness prep for your big day?

The biggest tip I focused on leading up to our big day was to not sweat the small stuff and just enjoying being engaged.
What was your wedding theme?

Our wedding was designed to complement the romantic charm of our wedding location while keeping a modern aesthetic. We spent a lot of time with our fantastic wedding decorist on ways to bring this concept to life. With florals that took your breath away and a huge amount of twinkle lights draped over the dinner location, I think we achieved our goal.
How did you choose your location?

Kasteel de Hoogenwerth was the perfect setting to join our stories together and to realize our dream of an outdoor wedding.
How did you decide on your bridesmaid style?

I wanted something modern and elegant, we decided on the color rust. It definitely helped to choose the dress together and having such beautiful girlfriends that would look good in any bridesmaid style! Due to the fact that everybody had individual expectations and we decided to order TwoBirds Dress, one Dress that can be wrapped in endless different ways.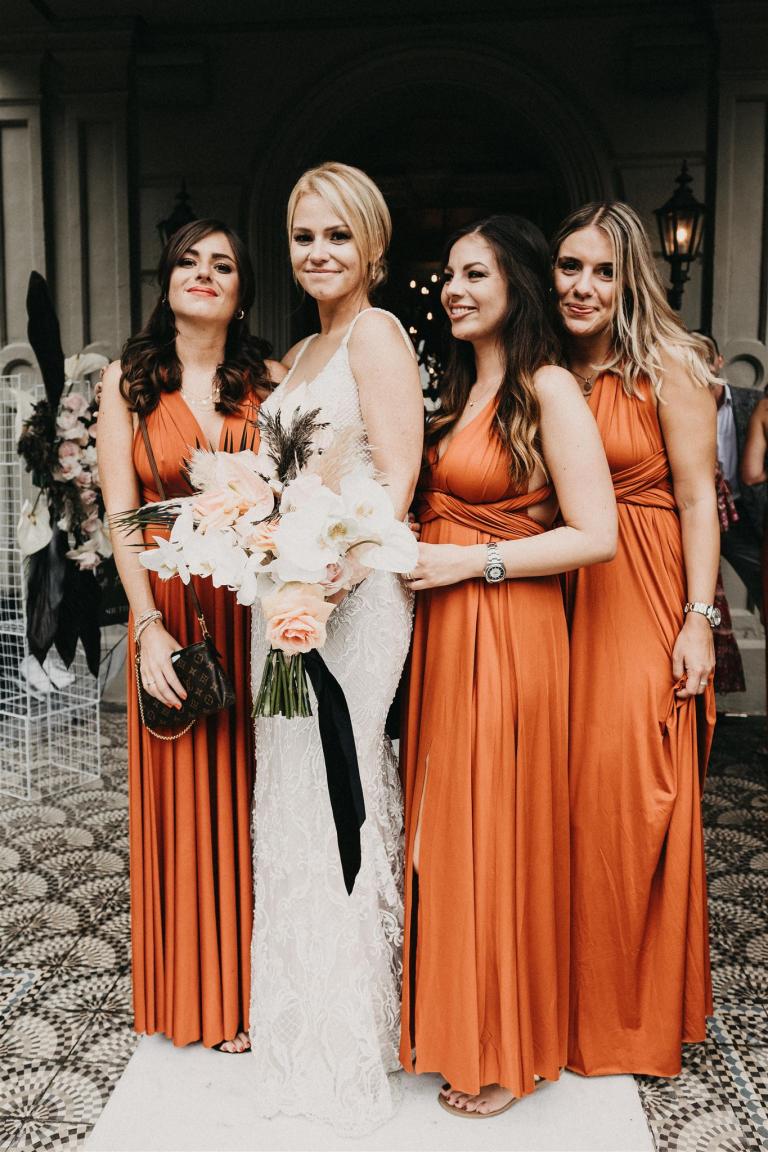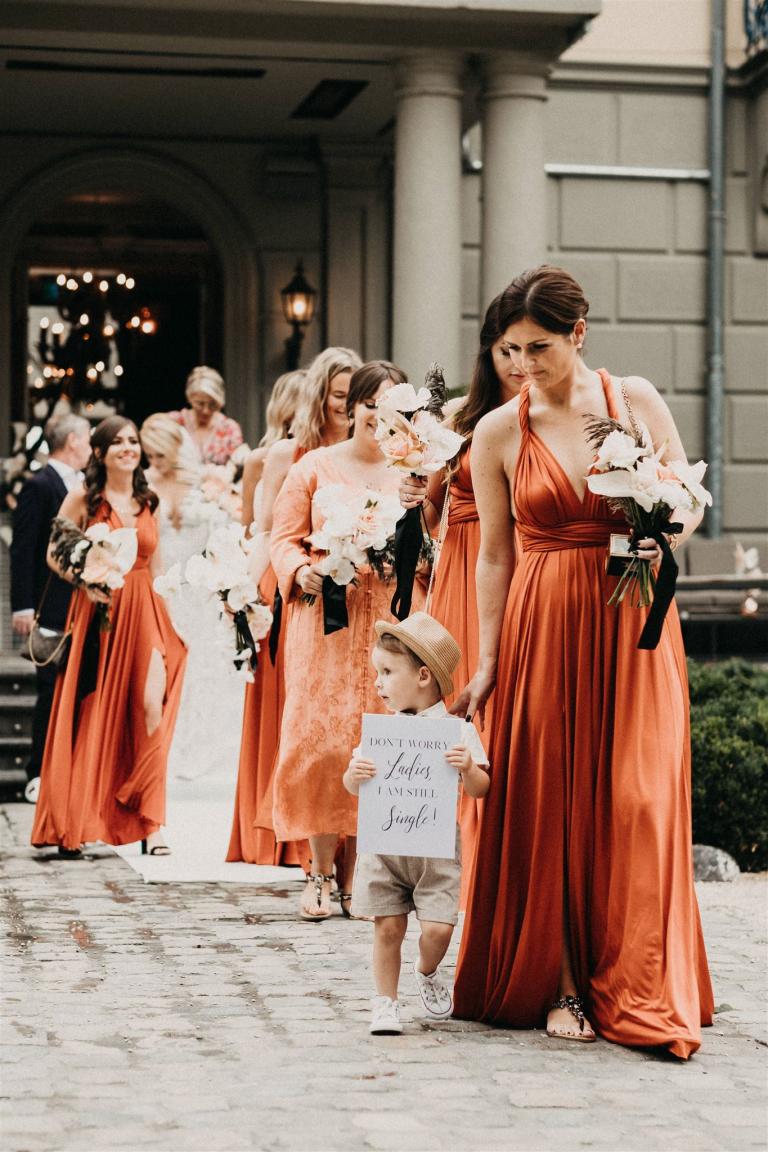 How did you find your perfect dress?

I had been to several bridal boutiques in Aachen (Germany) already but had no luck.

Like all brides, I wanted a dress that made me feel the most beautiful I had ever felt. I had seen several Galia Lahav gowns on Instagram, which set my expectations high. Suddenly I noticed that there was a trunk show at DE LUXE by CECILE in cologne.

Seeing and wearing my dream dress GALA-708 made me feel beautiful, strong, unique and just overall like a princess. I never expected a dress to make me feel that special. I think there are no more words needed to describe how I found my perfect dress.
How was your experience with the Galia Lahav brand?

The feedback regarding my wedding dress was overwhelming. Actually, I never thought that the choice of my wedding dress would have such a big influence on the most important day in my life and give me so much more than that. I knew after trying on GALA-708, that it was the one for me, I was blown away by the details!
What was your first wedding song?

We knew immediately we wanted "Something Just Like This" by Coldplay and The Chainsmokers because it's simple and sweet. It is about a romantic relationship between two people that does not necessarily have to be "superhumanly perfect" to work just like our love story starting with no strings attached.
What did you enjoy the most about planning your wedding?

The most enjoyable part was planning all the events of the wedding and choosing how the wedding would look like! I loved the cake tasting, designing wedding stationery and of course the dress shopping. I really appreciate so much the support received from everyone we met while planning the wedding especially my sister's support.
What advice would you give to all our future brides?

I would recommend every bride not to lose sight of the most important thing, the love for your fiancé. Don't get lost in tiny details, enjoy and appreciate each stage of the process and focus on spending an unforgettable day together with your loved ones.
What moment from your wedding will you never forget?

The moment we were announced husband and wife was unforgettable. Another epic moment was our grand entrance. One of the most emotional moments of the night was the speech by my amazing sister. Get yourself a sister that knows how to properly toast at your own wedding. It'll pay off in the pictures. She had every single guest laughing until they cried.

All the many months of planning came together so perfectly and the day goes by so fast! I still love looking through videos and pictures.
Finish your registration for {City} Trunk Show