FREE SHIPPING & RETURNS WORLDWIDE!

DUTIES & TAXES COVERED WORLDWIDE
Find your nearest boutique
Picture this: going from worker to the star of the show in her own special way
Let's talk about Shelly. She's part of the GL Family!  So she possesses an intimate understanding of our brand's essence and distinctive style. She's been in the thick of it all, witnessing the magic of our custom creations and made-to-measure masterpieces. So for her own special day she was able to design and create her very own dream dress.
Shelly's Custom Gown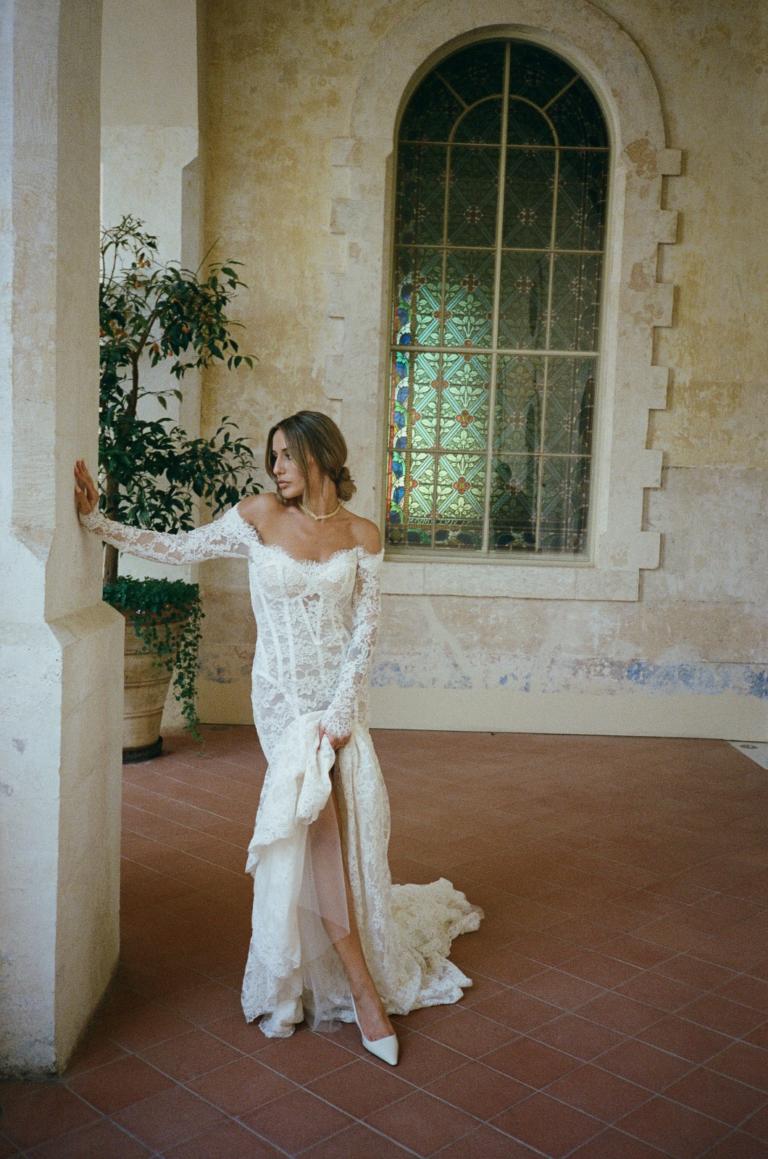 How did you design and customize your gown?

When it came to designing my dresses, it was like an artistic explosion. I teamed up with the awesome designer Sharon Sever himself and after a few ideas and sketches we reached perfection: he designed the gown of my dreams.

For my first gown my inspiration came from  that stunning Evita dress from the Amor Collection.

I fell head over heels for that beauty, and it totally influenced my own gown choices.

So, we brought in some of that Evita magic – you could see it in the corset and the lace details.
The Sketch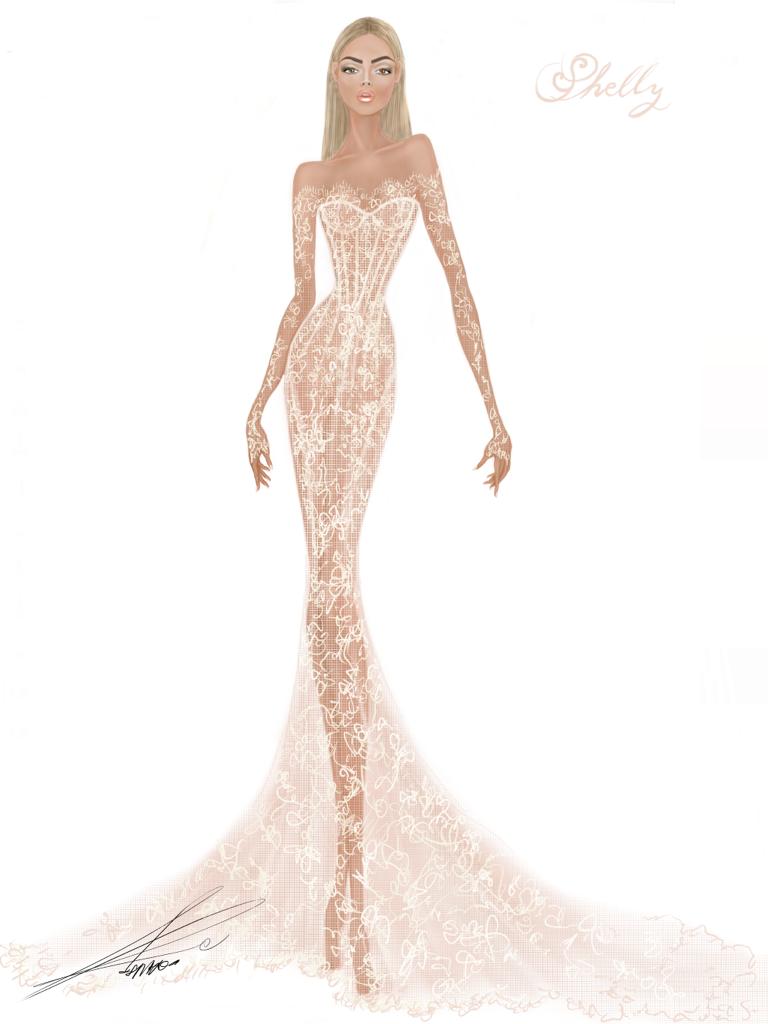 Dress Fittings
How did you find with working with the Team at Galia Lahav

Being so connected with Galia Lahav's ethos on a daily basis, I understood the bridal experience from a whole different angle. I knew the attention to detail, the care that goes into every stitch, and the way they tailor each gown to tell a story. So, when it was my turn, I was beyond excited to see how they'd interpret my vision.

It was this unique blend of familiarity and novelty. I knew the folks, the vibe, and the level of dedication that goes into every gown. But now, instead of making things happen for someone else, I was the one in the spotlight. It was like getting a sneak peek behind the scenes of the magic that goes into creating those stunning dresses.

And let me tell you, it was something else. The collaboration was more than just discussing fabrics and designs – it was this incredible meeting of minds. They got my vibe, understood my inspirations, and worked with me to bring my dream gowns to life.

The end result? Gowns that not only looked stunning but carried a piece of my connection with Galia Lahav in every thread.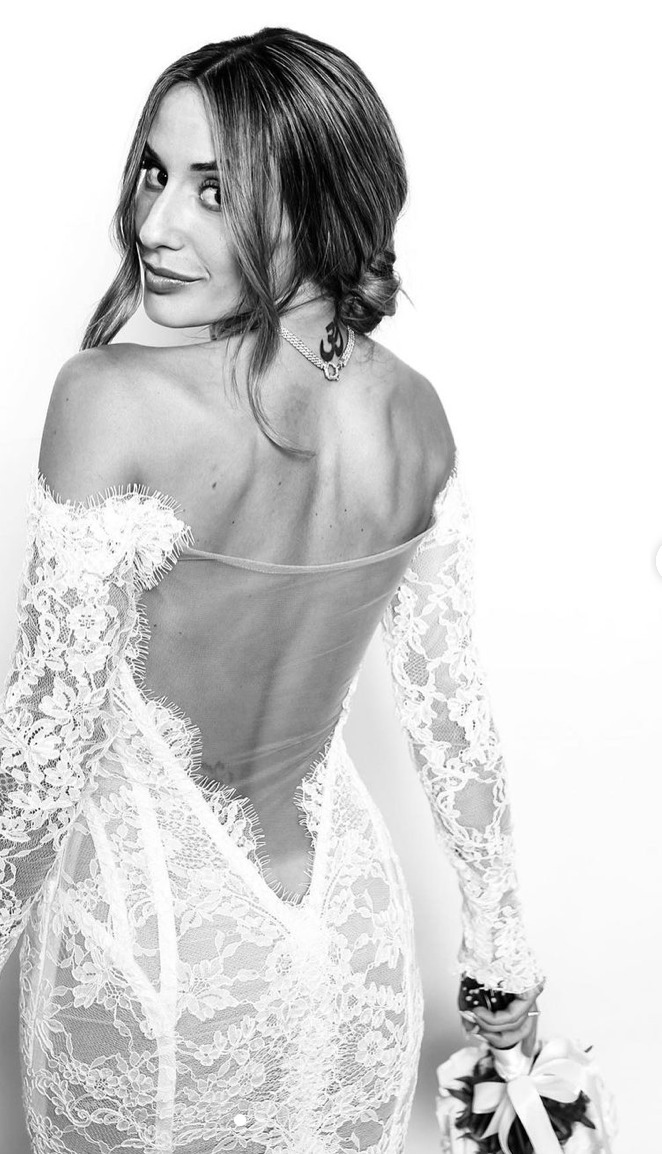 A moment of your wedding you will never forget?

The most memorable part of the day for me was our first look before heading to the venue. The anticipation was electric as I turned to see my soon-to-be husband. He looked so handsome in his suit, and his eyes lit up as they met mine. Hearing him say my name with a mix of excitement and nerves gave me butterflies. As he held my hands, all the pre-wedding jitters melted away. It was a private, beautiful exchange that reassured me we were about to start this incredible journey together.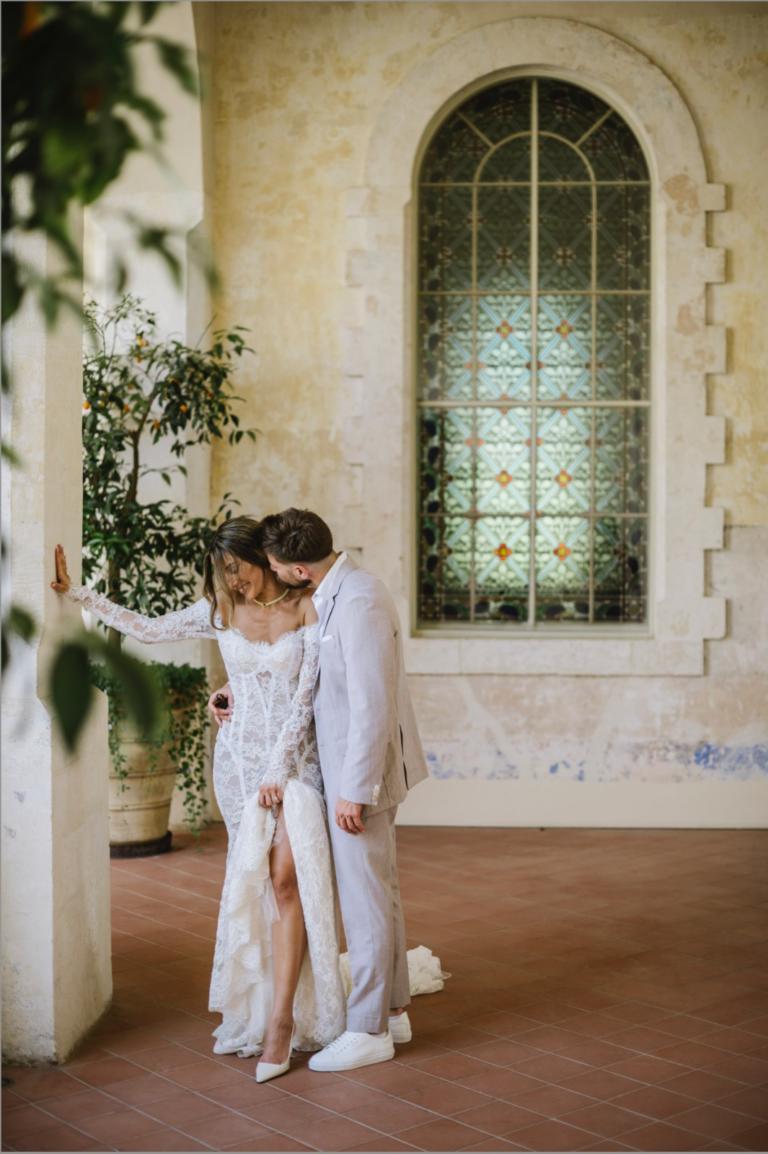 One Thing You Wish You Knew as a New Bride? What Advice Would You Give Future Brides?

My advice to all brides would be to trust yourself, even when things get overwhelming. It's natural to get caught up in everyone's opinions and suggestions, but your gut feeling knows you best. Don't be afraid to listen to it.

Sure, seeking advice is good, but don't overdo it. Too many voices can make things confusing. Think of your instincts as your personal compass – it won't steer you wrong.
The Sketch - The Party Dress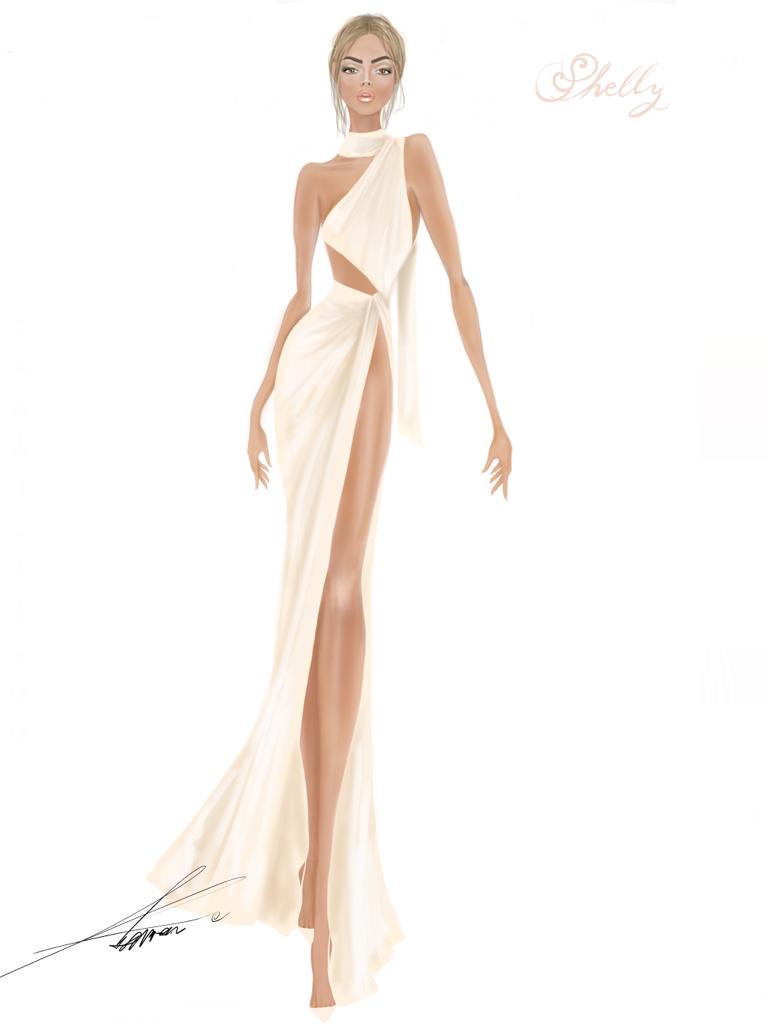 The Party Dress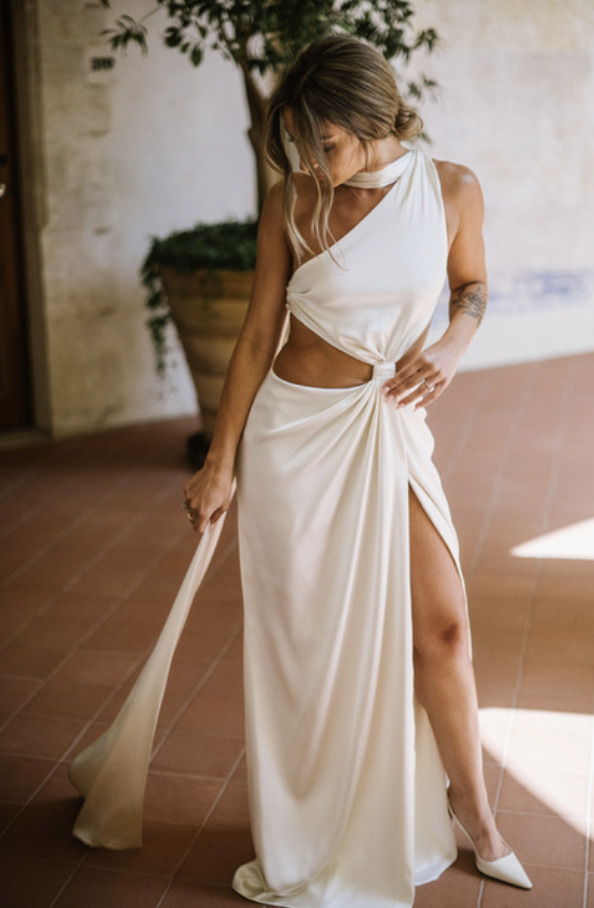 A detail that made your wedding special/unique?

One of the standout details that truly made my wedding special and uniquely mine was the presence of my two custom-designed Galia Lahav gowns. These gowns weren't just dresses; they were a reflection of my journey, my personality, and my love story.

From the very beginning, I knew that I wanted something that truly resonated with who I am. Collaborating with Galia Lahav to create these bespoke gowns was a dream come true. Each stitch, every lace detail, was a labor of love that brought together not just fabric, but also emotions and memories.

Wearing these gowns on my big day was like wearing a piece of art that was exclusively mine. The first gown spoke to my elegance and grace, while the second celebrated my vivacious spirit. Every time I looked at myself in those gowns, I saw a reflection of my journey leading up to that moment.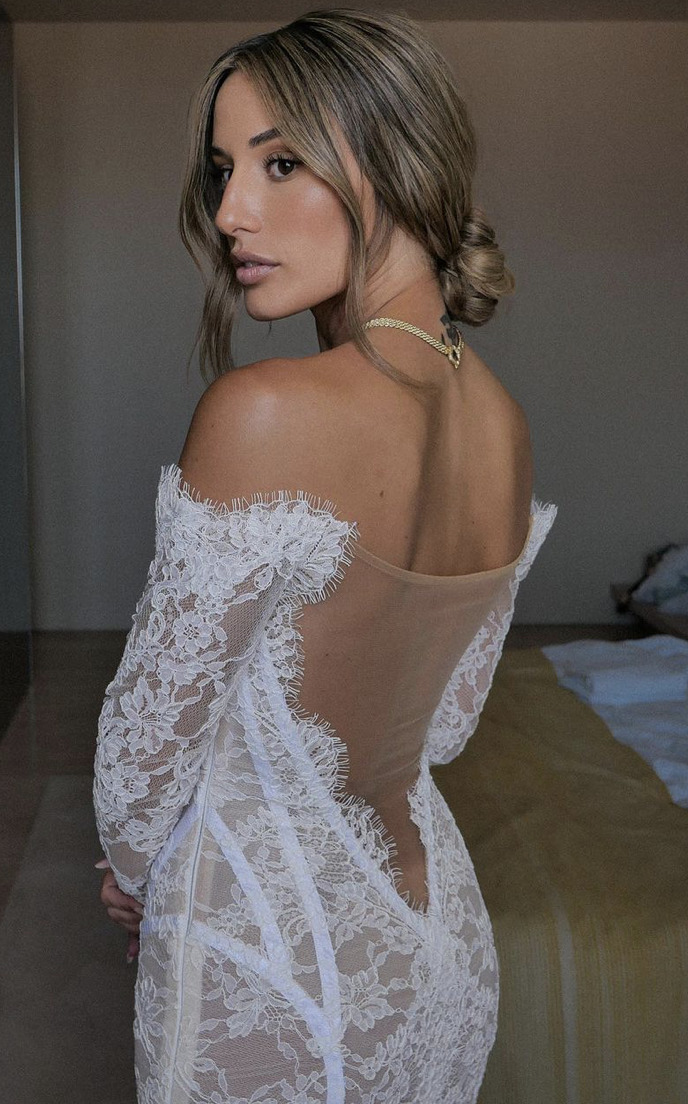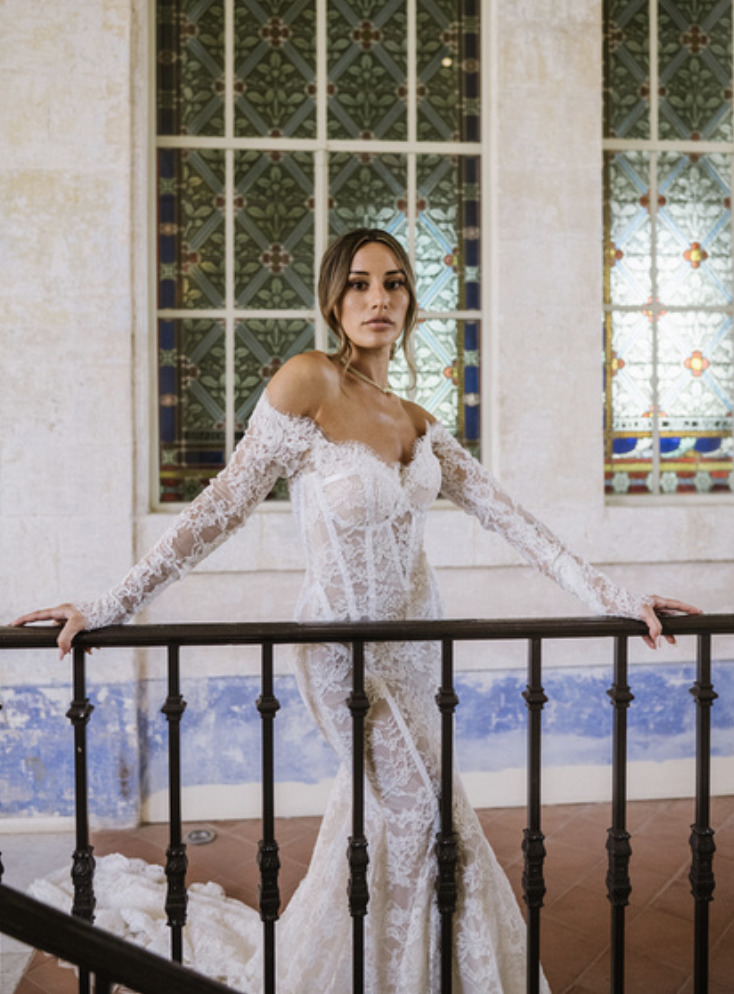 How did you feel when you wore your wedding gown on your wedding day? And what was everyones reaction to it?

Wearing my wedding dress on the big day was honestly quite a unique experience. You know, those moments when you're like, "Is this really happening?"

It felt like they were a piece of me. It's like they knew exactly what I wanted to say without me even saying it. It made the whole thing feel even more personal and special.

But you know what made it even special? My family's reaction. Seriously, it was something else. I could practically hear their whispers, "You're the bride, and this is perfect!" Seeing their smiles and feeling their love was like a warm blanket for my heart. It was one of those moments that reminded me how important this day was to all of us. And you know, those gowns – they didn't just make me look good; they connected all the dots, making the day even more unforgettable.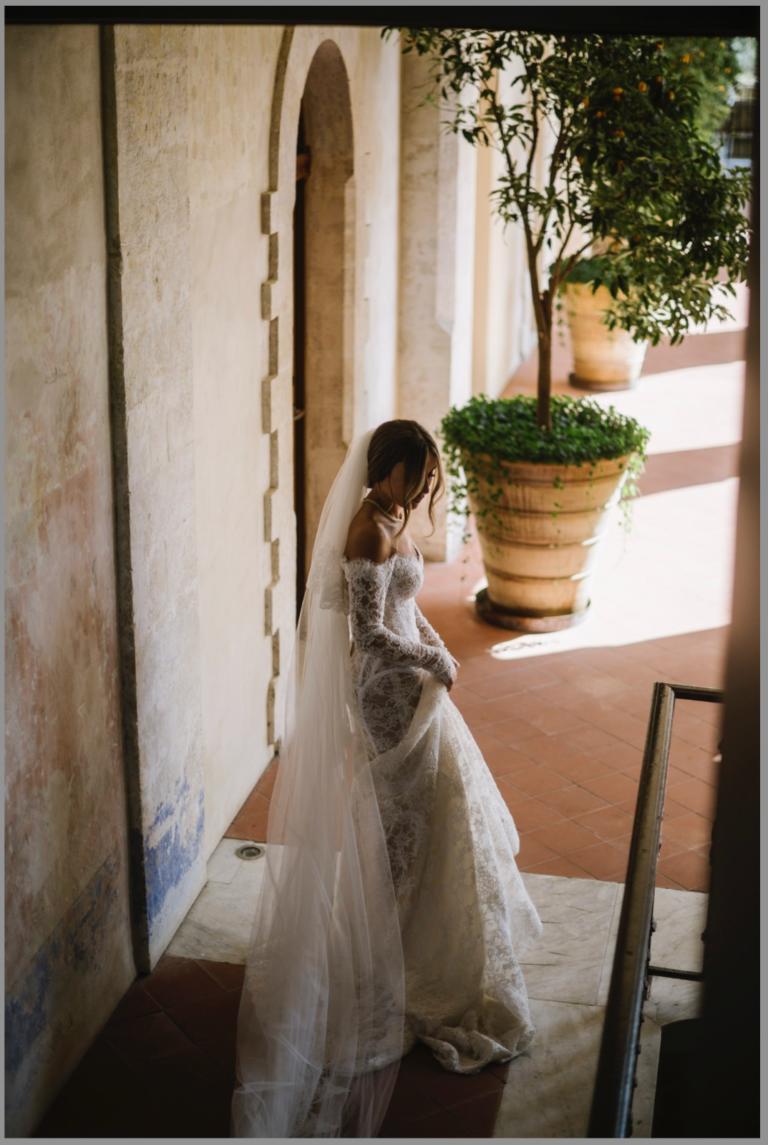 how did you meet you husband and how did he propose?

Funny how life works, right? We actually went to the same high school, but back then, we never really crossed paths or had a proper chat. But then destiny decided to throw a curveball. I went off to Italy for five years to study, and when I came back – boom! – there he was.

I guess it was the pandemic that brought us together in a strange way. It's like life hit the pause button, and I found myself reconnecting with people from the past. And guess who popped up? Yup, him. We started chatting, sharing stories about what we've been up to all these years. It felt familiar and new at the same time.

Fast forward a couple of years, and here's where it gets really exciting. He proposed. Just thinking about it still makes my heart race. It was this beautifully unexpected moment that caught me completely off guard. We were out, enjoying a quiet evening, when suddenly he got down on one knee. I mean, I had no idea it was coming. I was stunned, in a good way!

His proposal was simple yet incredibly heartfelt.. It was this perfect mix of surprise, emotion, and a dash of disbelief that made the moment so unforgettable.

So, that's our story – a journey that started with us barely noticing each other, then took a detour through Italy, and finally found its way back home. And that proposal? It was like a plot twist that made our love story even more incredible.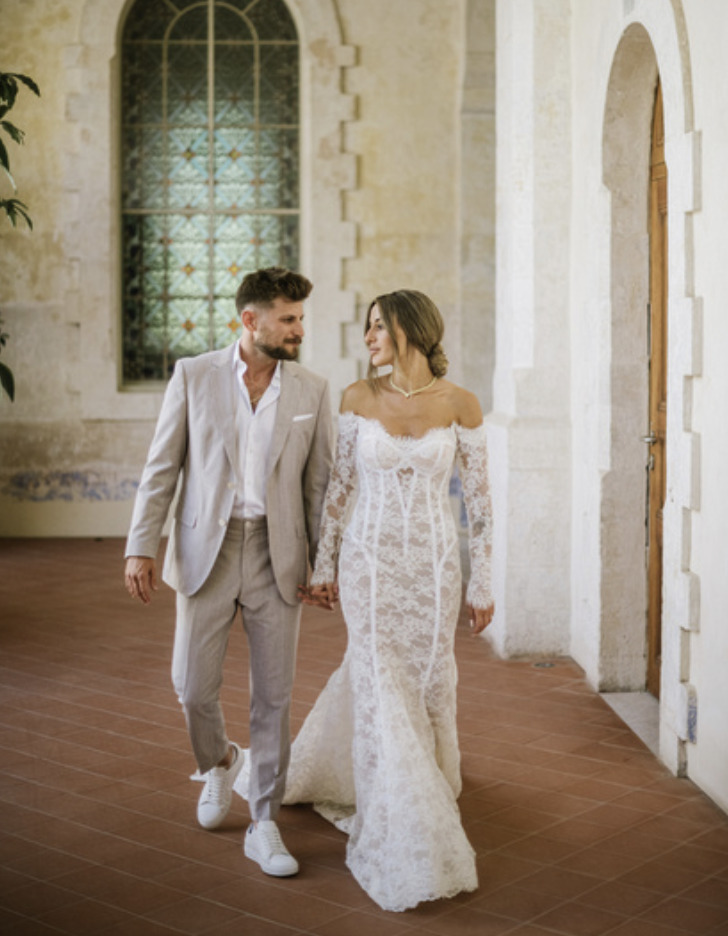 Finish your registration for {City} Trunk Show