FREE SHIPPING & RETURNS WORLDWIDE!

DUTIES & TAXES COVERED WORLDWIDE
Find your nearest boutique
Our GL Bride of the week is the beautiful Nadia Saliba, who married the love of her life in our GALA-1001. The couple tied-the-knot at the Acacia Ridge, a beautiful winery in Melbourne Australia's Yarra Valley. Nadia shares with us the details of her "Golden Romance" wedding and how she found her dream dress at our trunk show.

How did you meet your husband? Tell us a little bit about your relationship.

We met on the first day of medical school and the attraction was undeniable! We became inseparable almost immediately and fell in love before we even shared our first kiss. Our relationship is focused on enjoying life together, helping each other to achieve our goals and dreams and making sure we tell each other every day how much we love one another.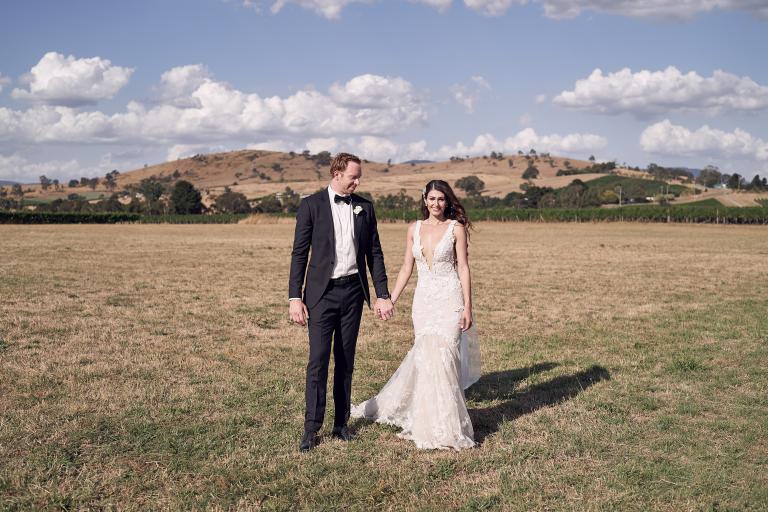 How did you he propose?

We were on holiday in Italy in Spring. We had had a beautiful morning exploring la Civita Di Bagnoregio and then made our way to Tuscany. We were driving through the world heritage listed countryside of the Val d'Orcia when we saw an abandoned castle in the distance. My husband insisted we stop and spend some time in the fields by this beautiful abandoned castle and in this magical field with a beautiful Italian castle behind us, he read my a poem expressing how much I meant to him, got down on one knee and asked me to be his wife! It was a scene out of a romantic movie, I had tears in my eyes and a big smile on my face and pure happiness in my heart.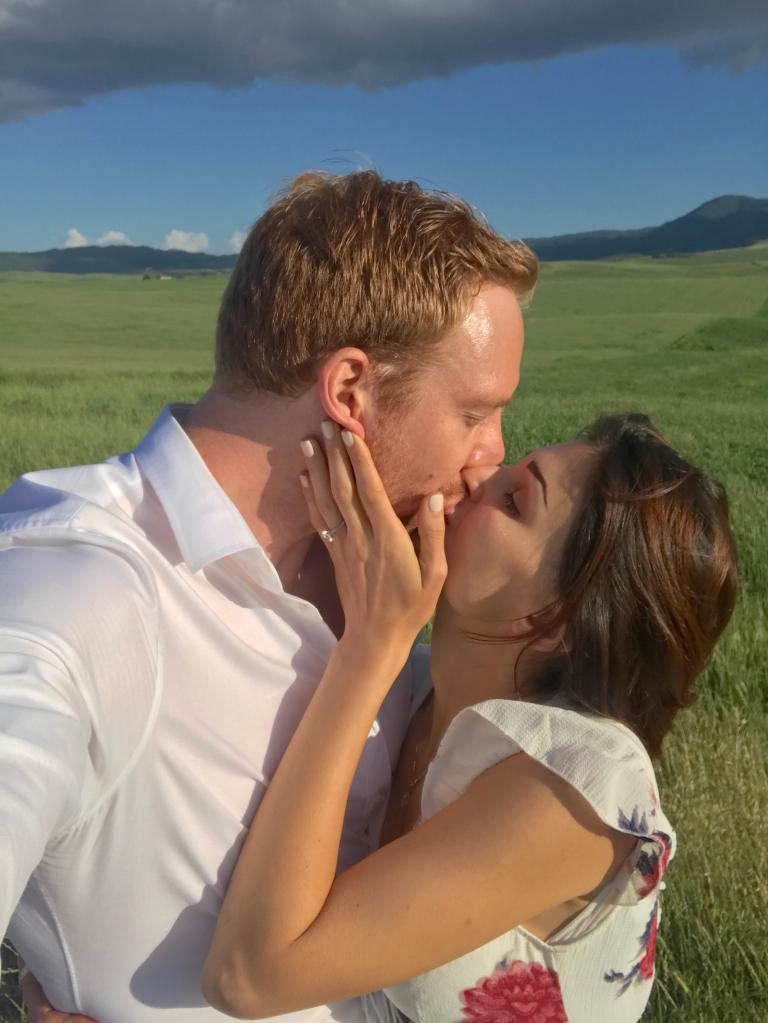 How did you find your perfect dress? And how did you decide to buy it?

I fell in love with Galia Lahav very early on in my search for a wedding gown, the beautiful lace, the magnificent trains, and the whimsical tulle speak to every girl's fairytale wedding dream. I started looking for my dress just after my gorgeous then fiancé proposed to me…I think I tried on about 50 dresses and none of them felt right. Then the Galia Lahav Trunk Show came to the Langham in Melbourne and I just knew my dream wedding dress was waiting for me.

Lauren and Sebastian from Eternal Bridal and the Galia Lahav team were simply wonderful, they listened to what I was looking for and started showing me different dresses.
The third dress I tried on was not exactly what I said I was after however the moment I put it on I felt like a true modern princess. I felt so beautiful and happy and immediately knew it was the perfect dress for me. I bought the dress at the trunk show and found Galia Lahav to be so supportive and wonderful to deal with. My dress arrived eight months later just as perfect as the sample design I had tried on. I was so happy, my dream wedding was coming true!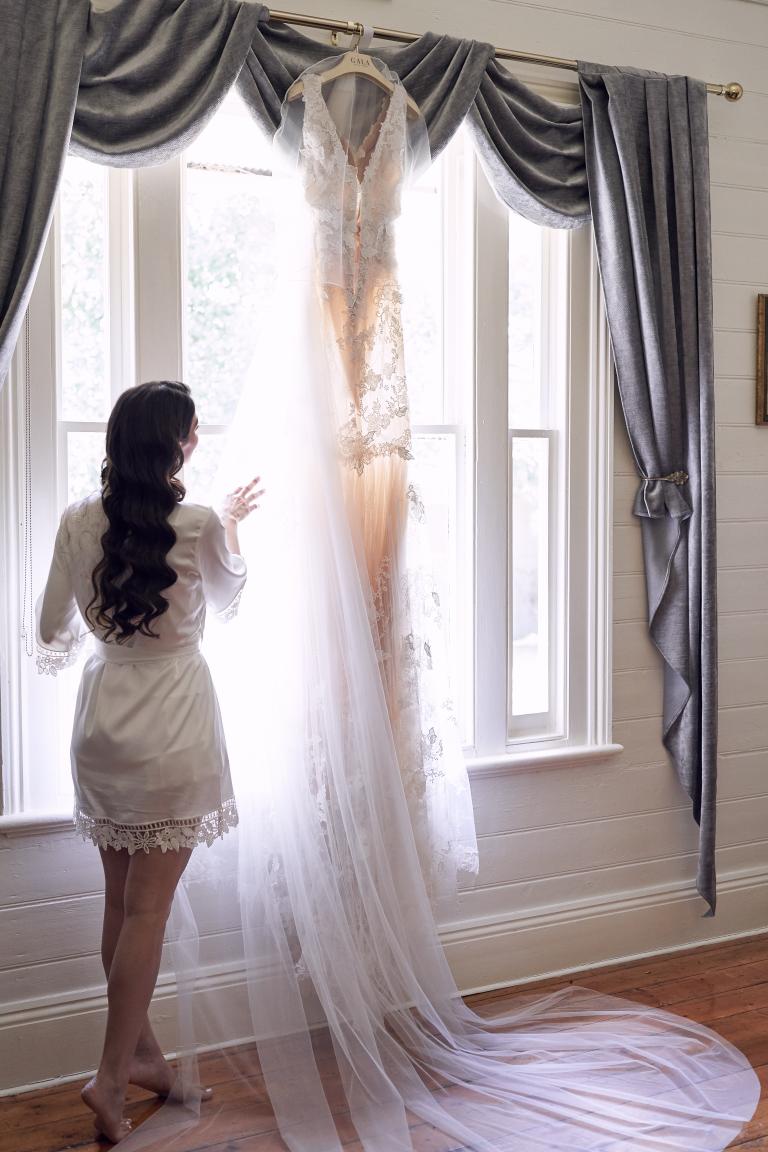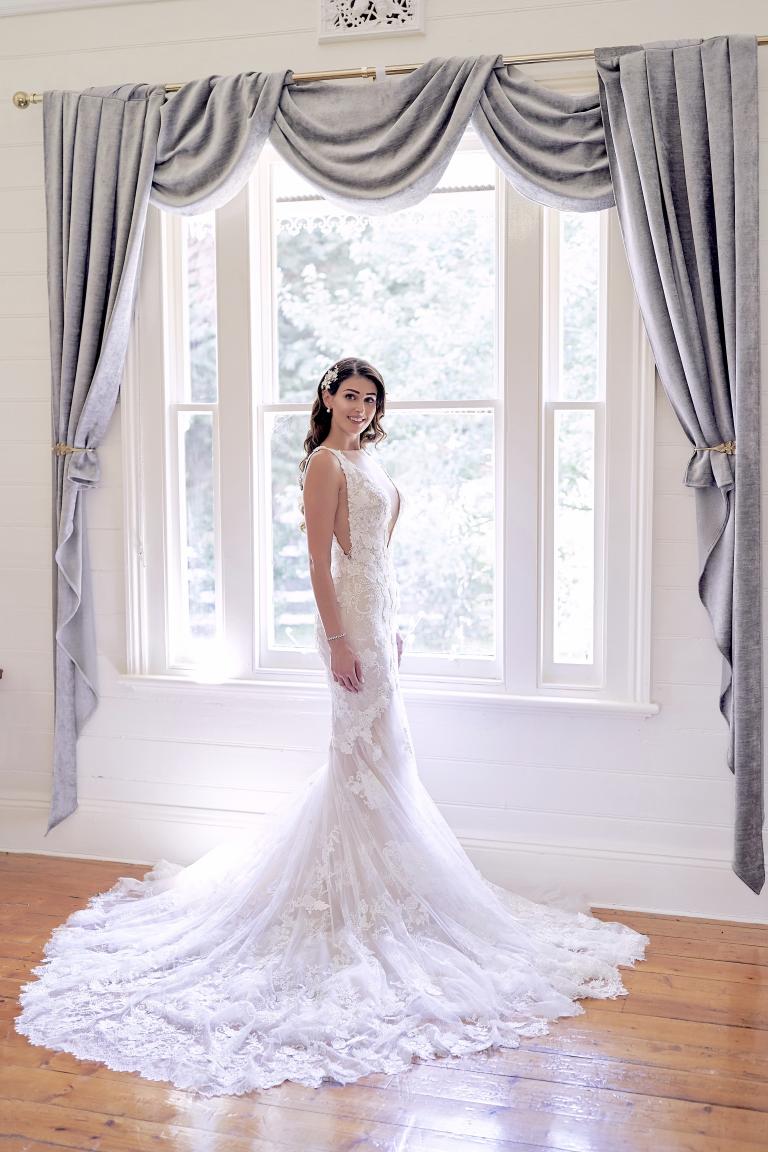 Where was your wedding?

Our wedding was at Acacia Ridge, a beautiful winery in the Yarra Valley, in Melbourne Australia. We had a summer wedding amidst the rolling green hills, the grape vines and blue skies.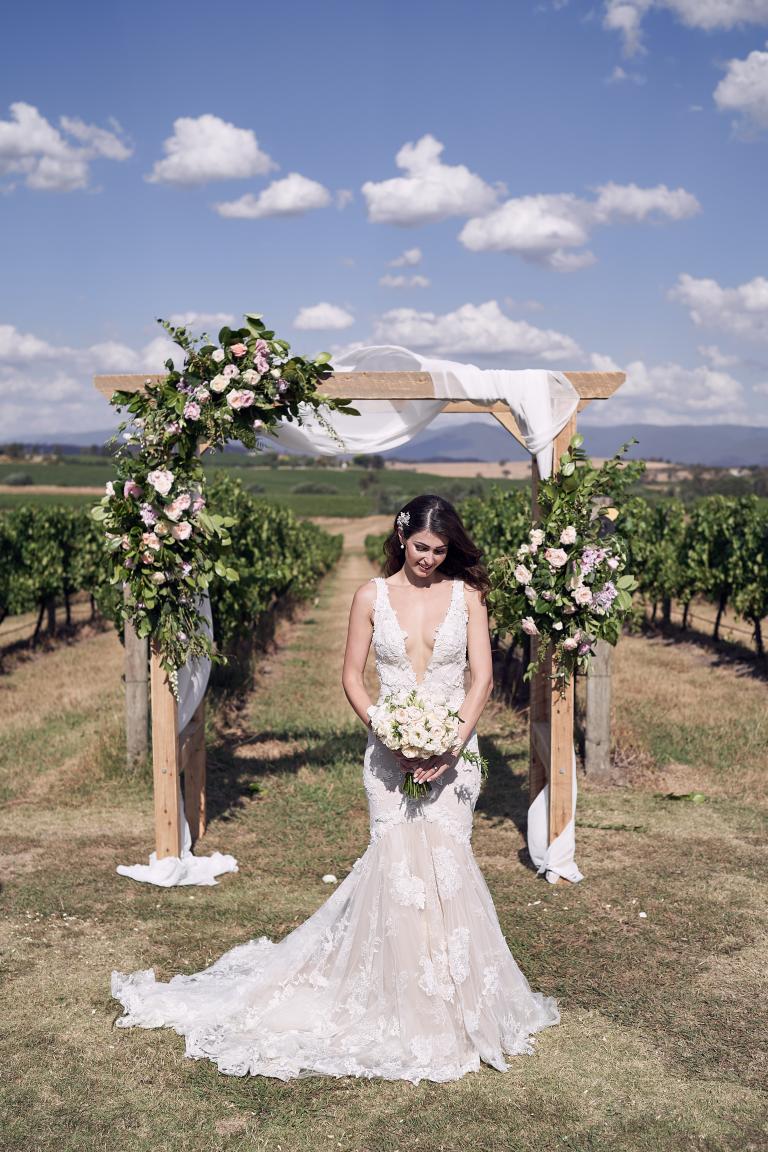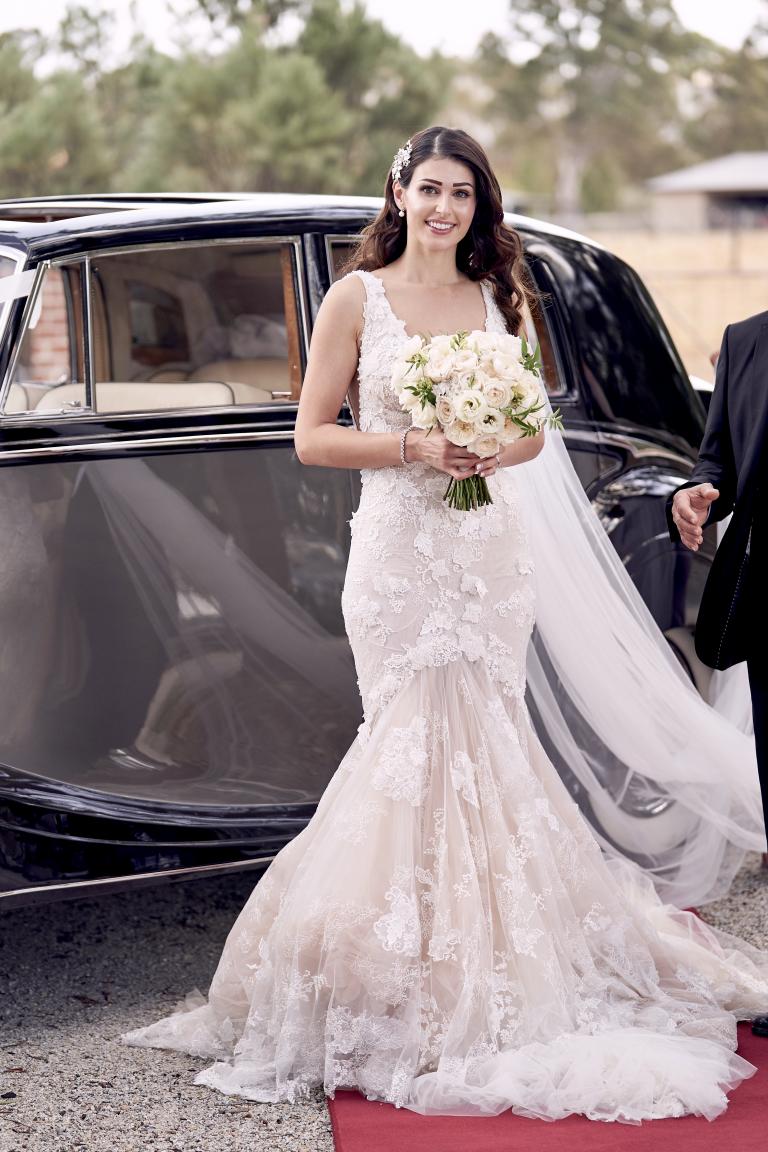 What was the theme? Did it require special planning? Share with us.

Our theme was "Golden Romance". My husband had his heart set on getting married somewhere open, surrounded by greenery and I've always been a romantic and elegant kind of girl. When we saw the venue we thought it would be the perfect combination of open air and elegance. We had our ceremony by an arbour that my husband built adorned by gorgeous shades of pink flowers by the vineyards with the rolling hills behind us. Our reception was held in an open marquee with the vineyards as our backdrop, with the Tuscan feel that was so special to us from our proposal.

We did so much work to make our wedding day everything we dreamed of, we had gold frames for all the signs, gold cutlery, and beautiful flowers. My beautiful bridesmaids were dressed in Ballet Pink and our groomsmen were dashing as if from a James Bond movie.

It was simply the best day of our life, with all the people we loved the most. We had such happiness in our heart it was truly a magical day.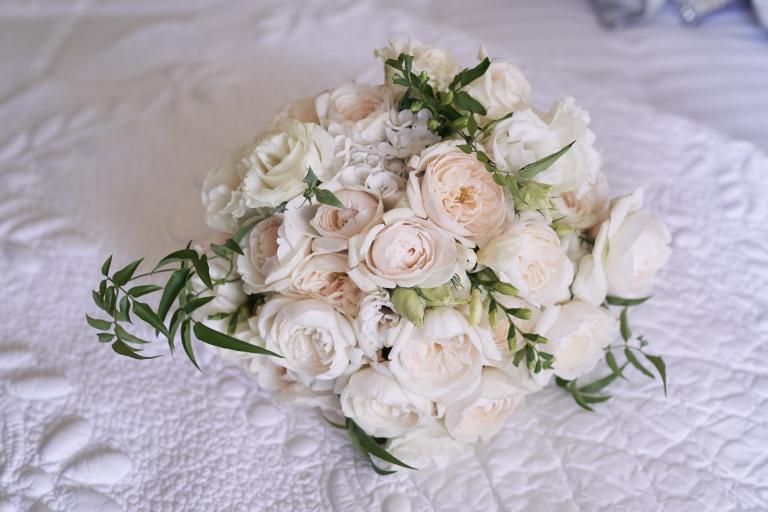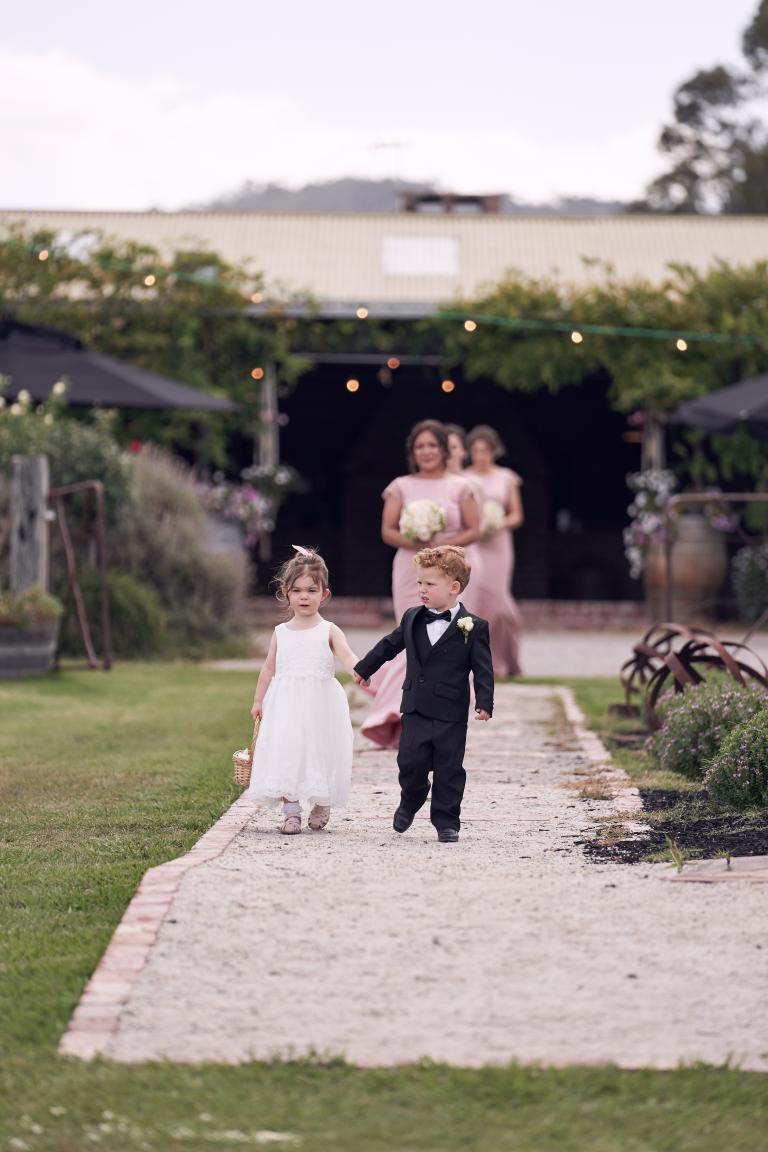 How was your experience with the Galia Lahav brand?

Galia Lahav was wonderful. Their dresses are magnificent and the team is so helpful! Although far away they always answered my emails in a timely fashion and helped me achieve my dream gown. I am so grateful to all the team of designers.
Where did you purchase the dress?

At a Galia Lahav Trunk Show at the Langham in Melbourne through Eternal Bridal.
What did you enjoy the most about planning your wedding?

It has to be finally finding my dress! It was such an elegant experience and my bride tribe and I had such a celebration with champagne and chocolates afterwards. It had been a long time coming and such a relief to finally have my dream gown.
What advice would you give to all our future GL brides?

You will look amazing on your wedding day, absolutely no doubt about that! Remember to take time to enjoy your special day with your future husband, take 15 minutes to yourself with no one around to enjoy the amazing day you both created and make each other feel loved and appreciated. Have an incredible day beautiful GL brides!
Was your wedding the way you dreamed it?

It was an absolute fairytale come true. I had the dress of my dreams, the beautiful venue and most of all, the most amazing and handsome man I ever met, and love of my life by my side as we started our new journey together. It was the best day of our life and the best beginning to our happily ever after!
Bride's Instagram is @nadia_maria_s
Photographer was @lostinlove_photography
Finish your registration for {City} Trunk Show