FREE SHIPPING & RETURNS WORLDWIDE!

DUTIES & TAXES COVERED WORLDWIDE
Find your nearest boutique
Our #GLBride of the week is Leigh Fergus, who married her love Stuart in our Rhiannon gown. Showcasing the best of Scottish hospitality, the two held their nuptials at the Pollock House in Glasgow with a romantic wedding. In the following interview, Leigh shares with us the second she knew our Rhiannon gown was the one for her and how she created the wedding of her dreams. As told by Leigh: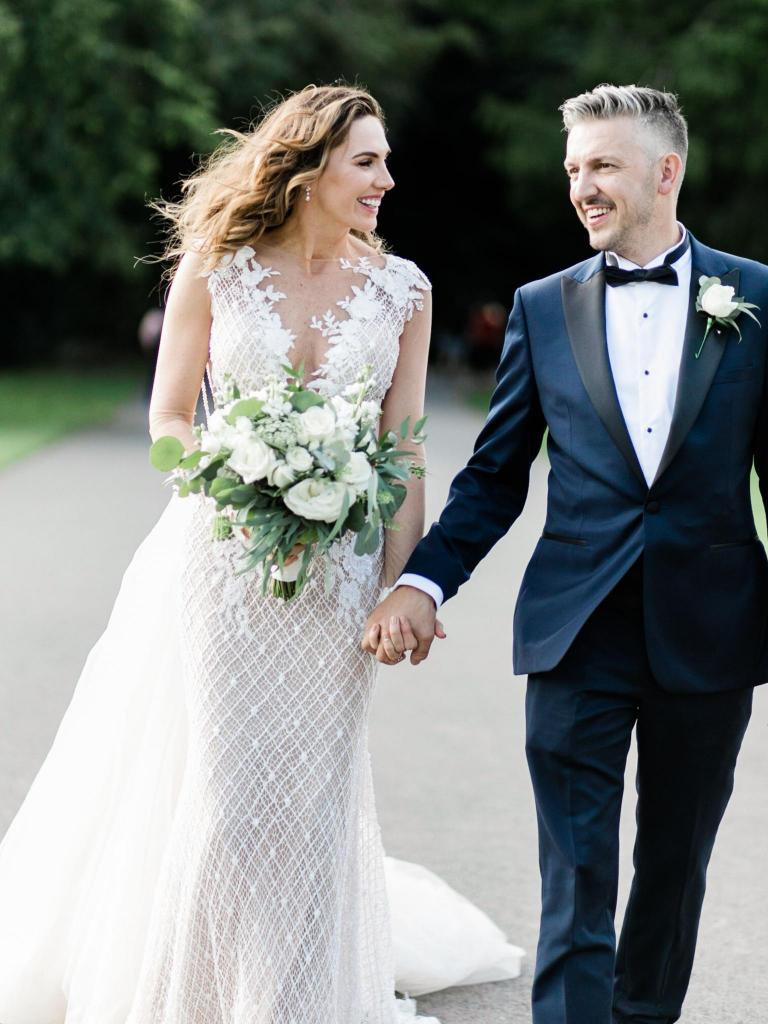 How did you meet your husband? Tell us a little bit about your relationship.

I first met my husband in the summer of 2013. I'd just returned from Croatia and was having a night out in London when a mutual friend said he would like to introduce me to his Scottish friend as he knew I would love him. 

My friend Paul made his way to find his friend Stuart and as he returned I looked up and saw Stuart surrounded by light with a big beaming smile. I was so drawn to his energy and when he started talking I was captivated by his sarcastic sense of humor.  

6 months on I bumped into Stuart on another night out in London, we got on really well but we're both in relationships. A year later our paths crossed again, this time we were both single. Our friend Paul says it was always in the stars and I think it was, the rest, as they say, is history.
How did he propose?

In January 2019, on the day before my 40th birthday, we were on a snowboarding holiday to the French Alps.  We were boarding across to the Aiguille Rouge for some more challenging terrain and to take in the view (or so I thought!). When we reached the peak at over 3226m Stuart said "I feel on top of the world and that's how you make me feel" he then got down on one knee and asked me to be his wife. It was an incredibly beautiful moment with a break-taking 360-degree panoramic view.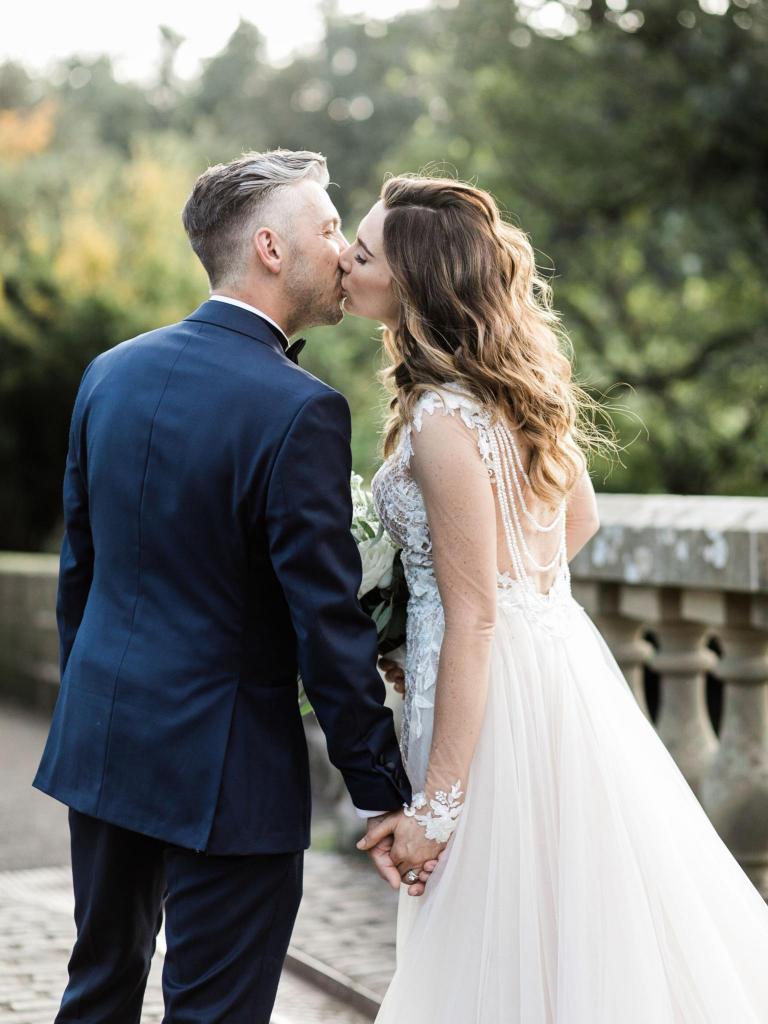 How did you start planning your wedding? What were the first steps?

The first steps were deciding on the dates and the venue. We didn't feel drawn to a winter wedding and summer 2020 seemed so far away so we decided to go for late summer. By the time we decided on the date we had six months to go until our big day.

Deciding on the location was the next step in the planning. We looked at some European destinations alongside some London and Brighton ones and lots and lots in Scotland. When we met with the Corinthian Club, Glasgow we knew that it was just right for what we were looking for. It was in central Glasgow and so easy for our guests, some of whom were flying in from all over the world. It's an incredible grade A listed building featuring a 26-foot glass dome. The ceremony space is intimate and that was important to us. They also have a night club and a casino and they have a late license so that gave us the option of partying on privately until the early hours. I really believe that you also buy into people and when I met their wedding co-ordinator (Lauren Berry) I was very impressed and trusted that she could bring my vision into reality. 

I previously lived near to Pollock House in Glasgow and often walked in the grounds of Pollock House and in the Park. Pollock House kindly agreed to allowing the wedding party to have some time thereafter our ceremony for a little Champagne and it gave us a chance to have some photographs on the grounds. It was lovely to incorporate a place I held fondly in my heart from my time in Glasgow. 

The third part of the planning was finding the perfect dress!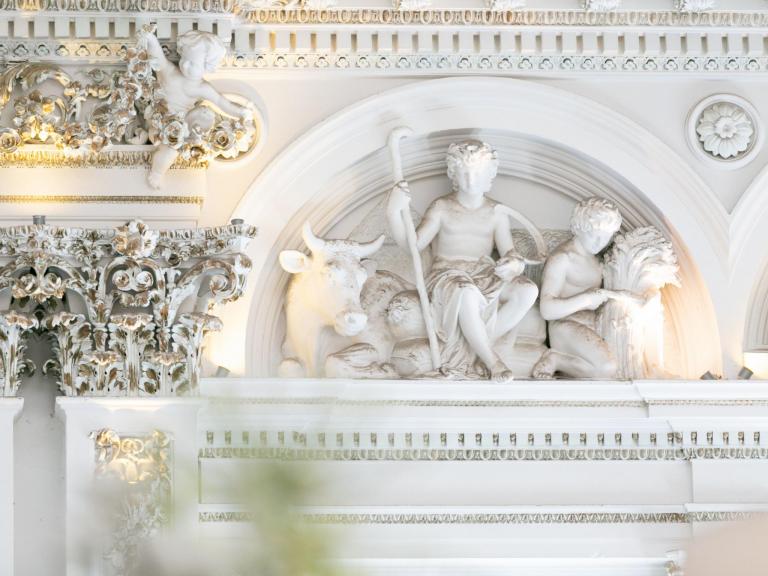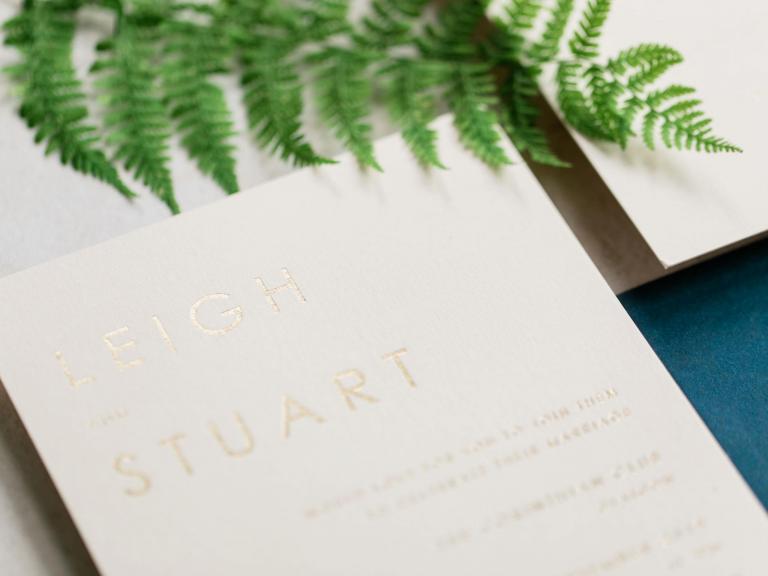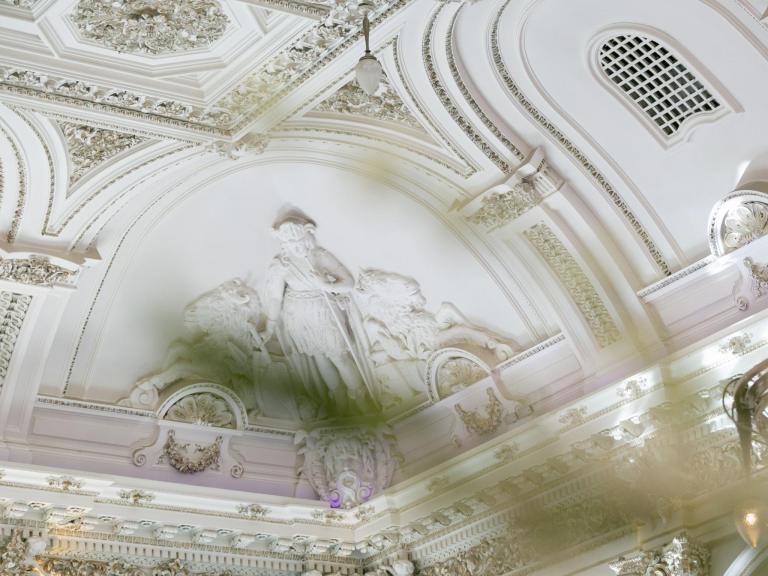 Did you do any beauty or fitness prep for your big day?

I wanted to look like the best version of myself and to me, that meant not embarking on some crazy fitness regime or diet plan but working with my current hairstylist, facialist, etc. to ensure I was at my best. 

Tom Smith at Billie Currie is my hair Angel. He worked with me to get my hair in great condition and bespoke colored some natural extensions to give my hair some added length and more body. To this day nobody has asked if I had extensions (and I may just have given the game away) but I think that is a testament to Tom's skill.  The wonderful Suman Brows did shape and tint on my brows (if you've never had your brows done by her, you must. It's life-changing). I had Environ facials and CACI facials from The Beauty Place, Hove.

I had Bell's Palsy when I was younger and one side of my face was paralyzed. The CACI treatments were originally designed to treat this and when I discovered this I gave them a go a couple of months before. I had my nails done the evening before by Milly Star who also did my makeup and Emma Diamond styled my hair. I was so blessed to find the perfect team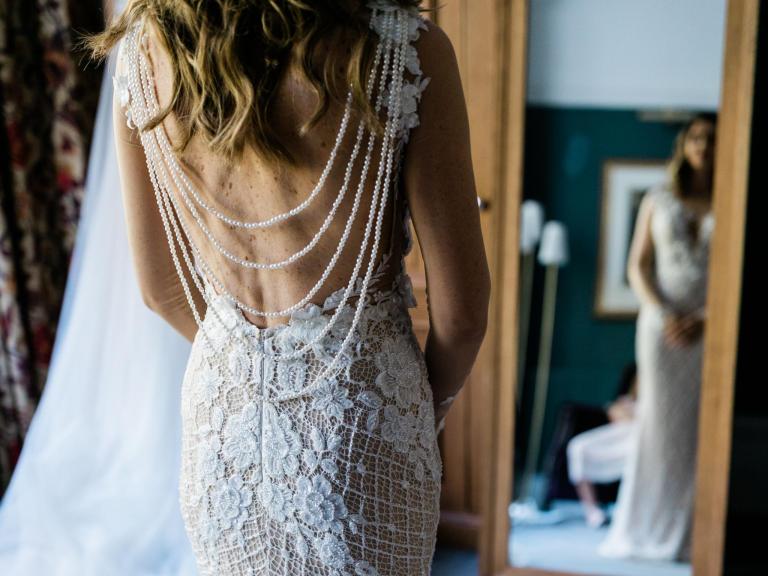 What was your wedding theme?

We didn't have a theme as such. We wanted the wedding to reflect the personality of Stuart and me, and reflect our Scottish heritage without being twee. Romantic, elegant, the best of Scottish hospitality, music, and dancing going on into the wee hours and beautiful florals were the order of the day. 

When I was single I used to buy myself avalanche roses every week and when I first met Stuart he said I'd never had to buy roses for myself again. Over the years we've been together he has bought me thousands of roses and so roses obviously had to feature strongly.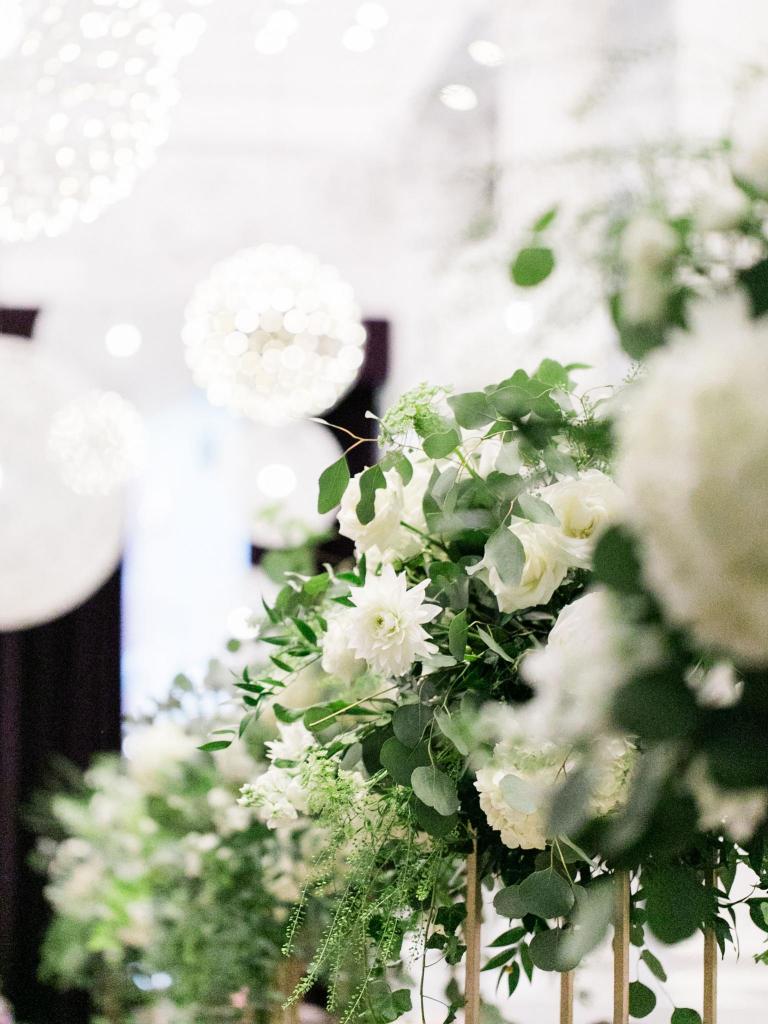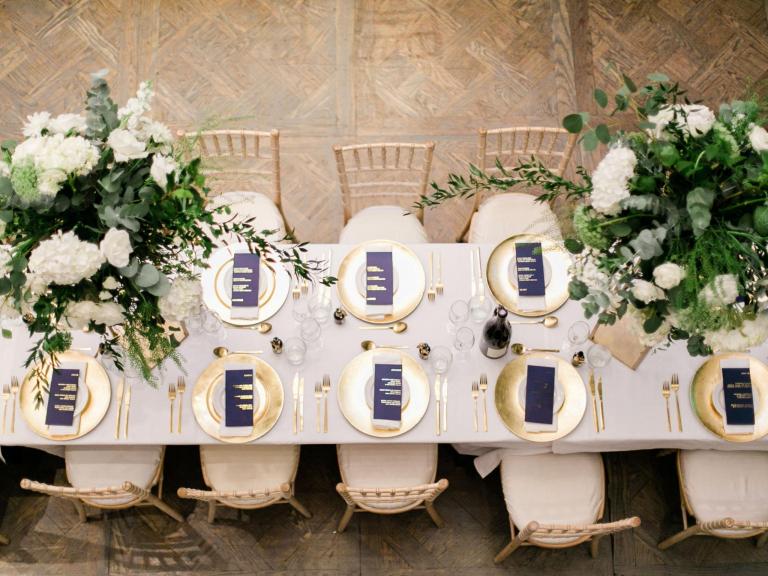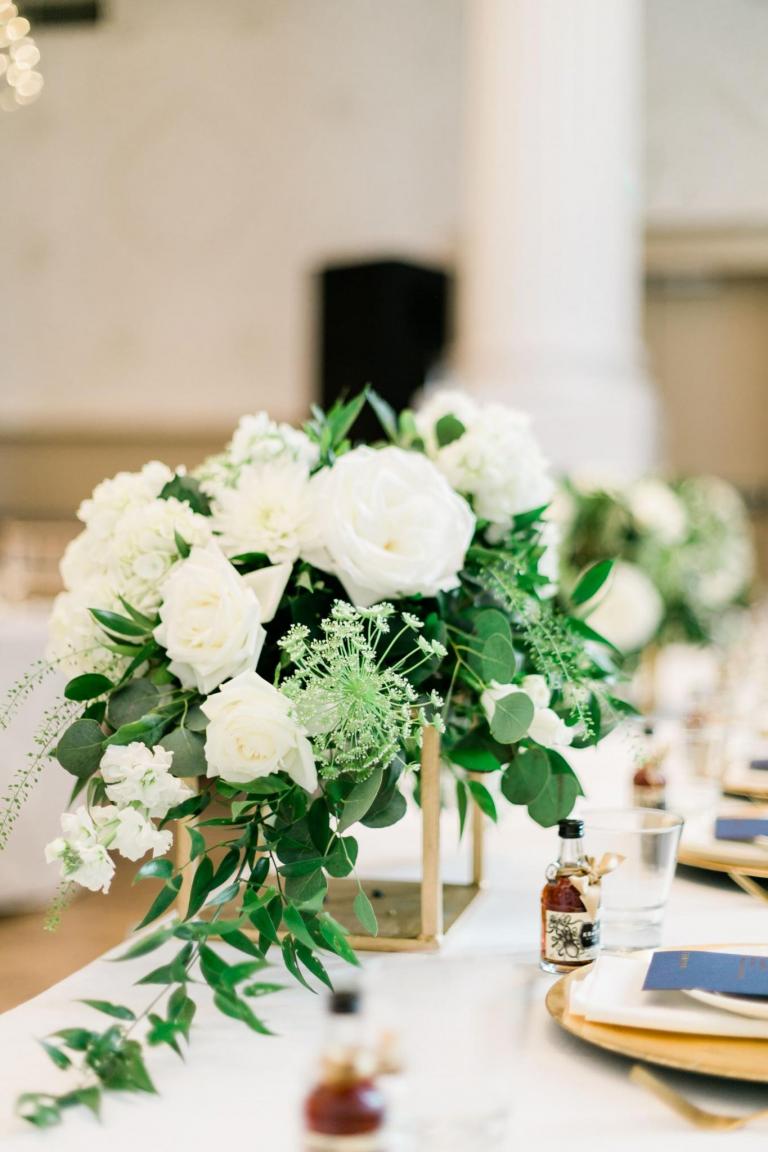 How did you decide on your bridesmaid style?

The bridesmaid style was decided after I had selected my dress. We wanted them to reflect aspects of my dress but to feel uniquely theirs too. They were both elegantly long, with plunging v necklines, the bridesmaid dresses featured a lace side panel that reflected the applique and lace on my dress and the blush felt the perfect color to compliment the romantic theme.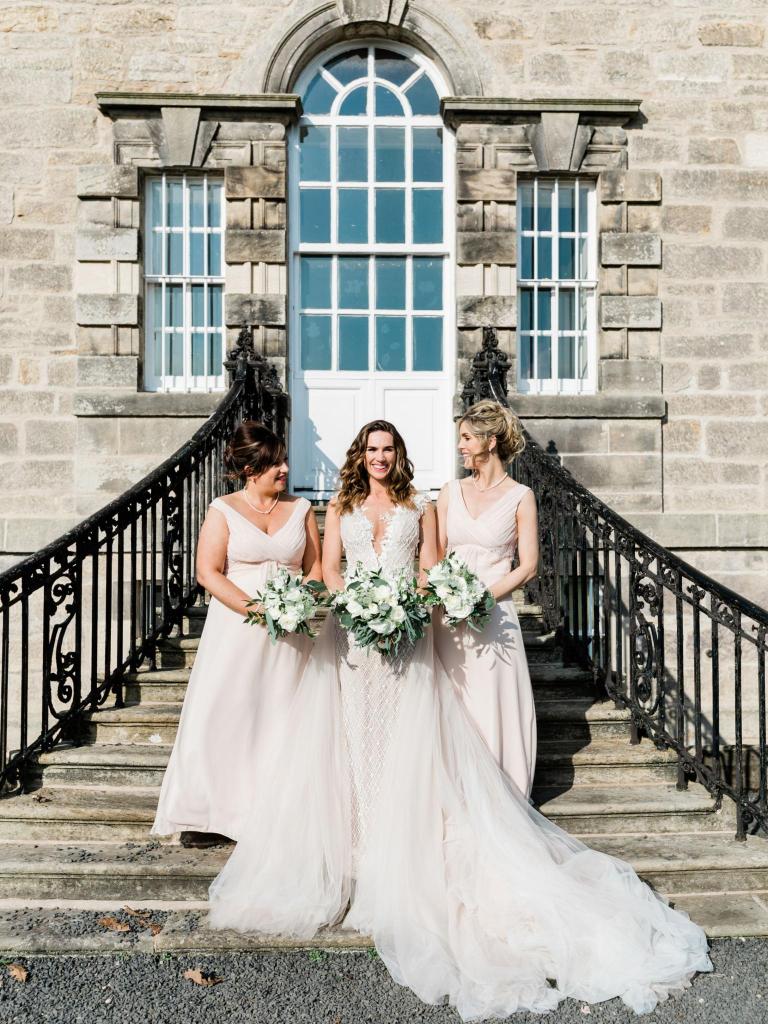 How did you find your perfect dress?

I tried on over 50 dresses and while they were lovely and just knew that they weren't the ONE. During a trip to Browns Bride I happened to show an assistant the types of dresses I liked and one of the images was the Galia Lahav Rhiannon dress. I couldn't believe it when Parissa (the assistant) said that they had that dress. She asked if I would like to try it on, I was on my own but I didn't want to miss the opportunity and said yes. The second I put it on I knew it was my dress. I instantly fell in love with it. It was like nothing I had ever seen. The hand-beading was exquisite and the low cleavage neckline and mermaid cut made my figure look divine and the vintage rose applique was so delicate and reflected my theme and part of our relationship. 

I had had a vision of an overskirt with a gown so that it was more traditional and romantic in feel for the ceremony and that could be removed for the evening so I could dance all night. I asked if Galia Lahav had any overskirts and as soon as I tried the overskirt on I was even taken aback at how breathtaking it was together. I knew there and then that I was to be a Galia Lahav bride. I have never felt that something was designed so well and I have never felt so magnificent in a dress before. I absolutely adore it and will treasure it forever. 

When I walked down the aisle there were so many wow's and all my guests genuinely said that they had never seen a dress that was so magnificent.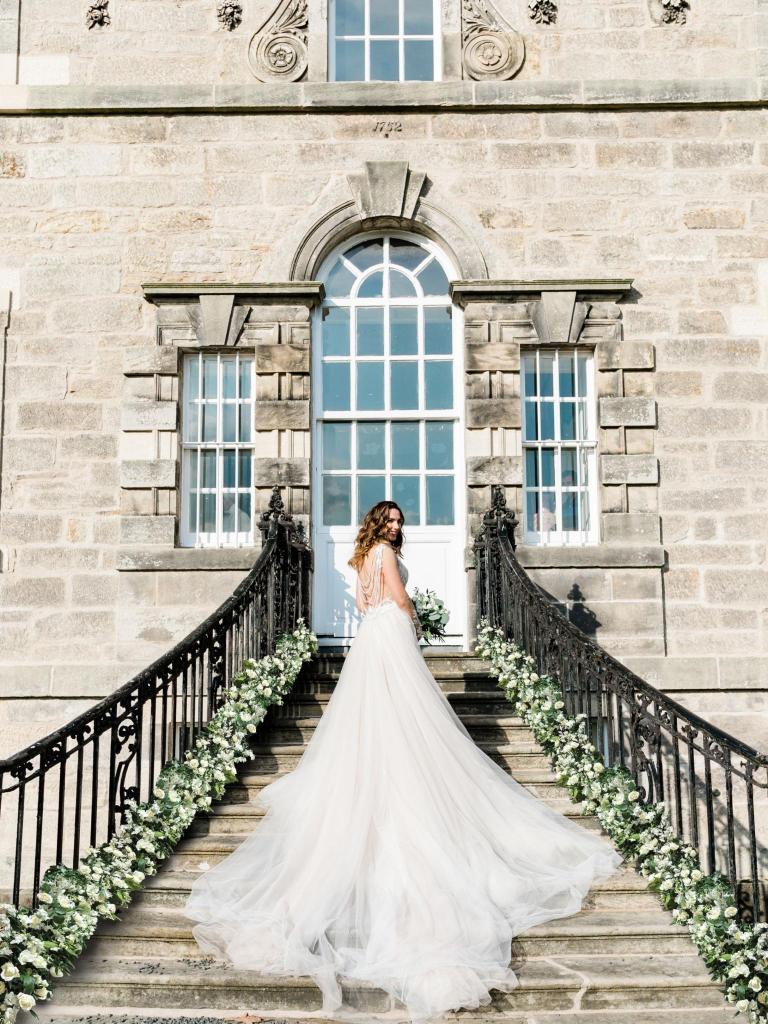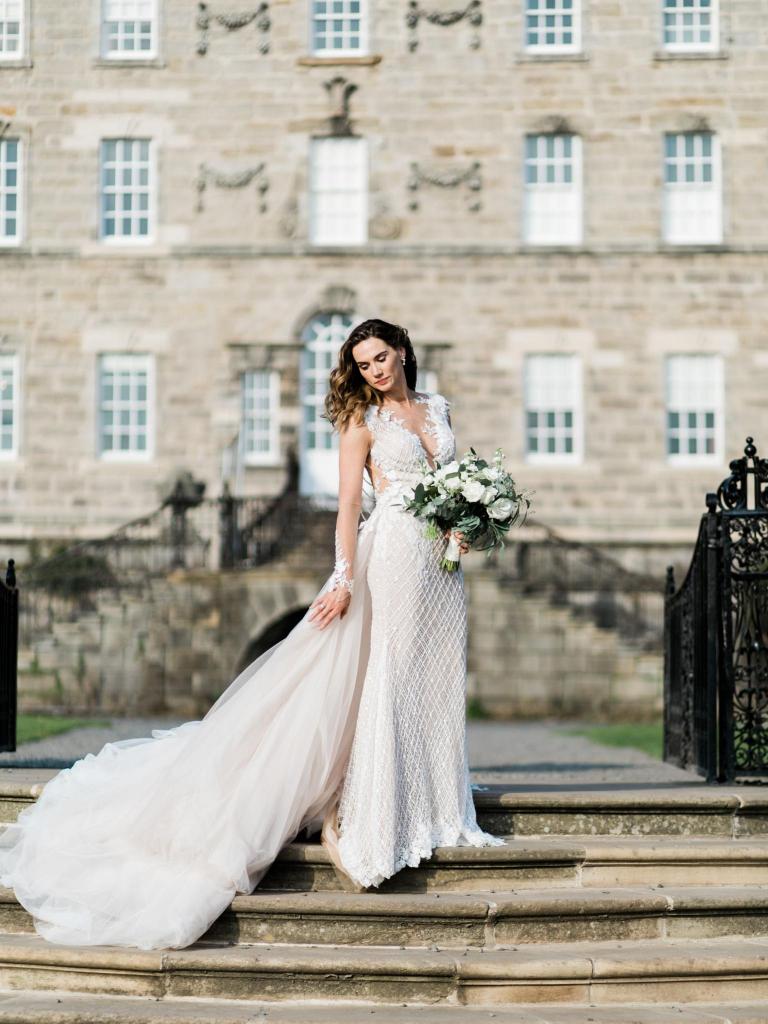 How was your experience with the Galia Lahav brand?

It was utterly divine. I decided that I would like part of the back altered to have the pearls sit slightly higher and have a nude lining and I cannot praise all of the Browns Bride team and Galia Lahav enough for really caring that the dress was exactly the way I had in mind. Every aspect of the experience was so pleasurable and I felt so cared for and special. It was one of the best experiences of my life.
What was the most important thing for you and your husband when planning your wedding?

The most important thing for us was to remember that it was about a celebration of our love, the journey we've been on and our future life together. Our wedding was a thank you to our families and friends for being there for us now and who will be there in the future. We spent a long time crafting the most beautiful ceremony. A part that I feel is often overshadowed. Love was central to every decision we made.
What was your first wedding song?

Our first wedding song was Baby I Love You by The Ramones. When we first dated Stuart sent this song to me one morning and it's been our song ever since. 
What did you enjoy the most about planning your wedding?

Absolutely all of it. I work in events and have managed many exclusive private parties, and award ceremonies, so I was in my element but what I really enjoyed was the creative aspect which really balanced the planning side. In fact, I loved it so much that I'm in the process of setting up a business as a luxury wedding planner. 
What advice would you give to all our future brides?

Remember why you are doing it. There is so much to plan and coordinate and so many people's opinions to take on board that it is really easy to become stressed, overwhelmed and pulled in different directions. If you're not someone who enjoys planning I would recommend a wedding planner to help create the day you have dreamed of and allow you to enjoy the day stress-free.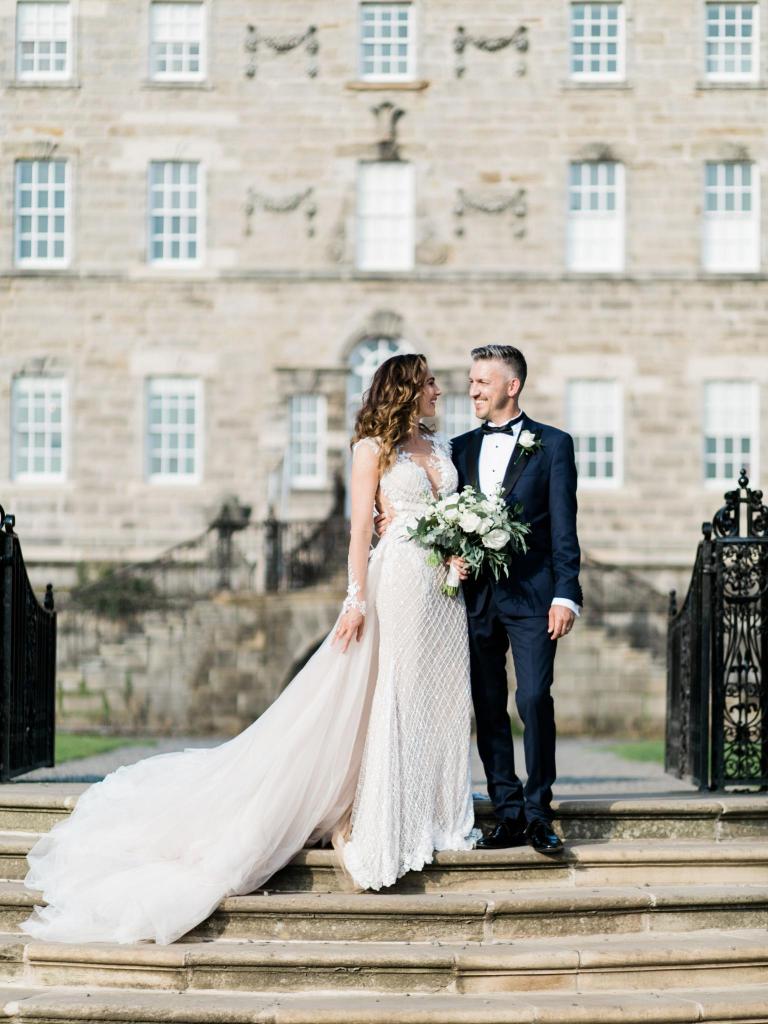 What moment from your wedding will you never forget?

The song that my father wrote and performed was incredibly special.  

Hearing Highland Cathedral on the bagpipes and I stepped foot on the aisle and knowing that getting married was was one of the best decisions I've ever made. The intimacy of the ceremony and all my guests putting their phones to one side and being truly present. Seeing the venue transformed for dinner and the florals looking so beautiful. The best men's speeches (we had two) were hilariously brilliant and heartfelt. The secret singers performing during dessert and when they almost took the roof off the venue when they sang Nessun Dorma, the wedding guests doing the conga to The Proclaimers 500 Miles, the room turning into what felt like a festival when Drums N' Roses started with the bagpipes and drums, our first dance, the DJs playing our favorite music until gone 3 am and the wedding hitting the Casino until 6 am. I always said I'd still be wearing my dress come sunrise or during breakfast and as it happened the wedding was still ongoing at sunrise!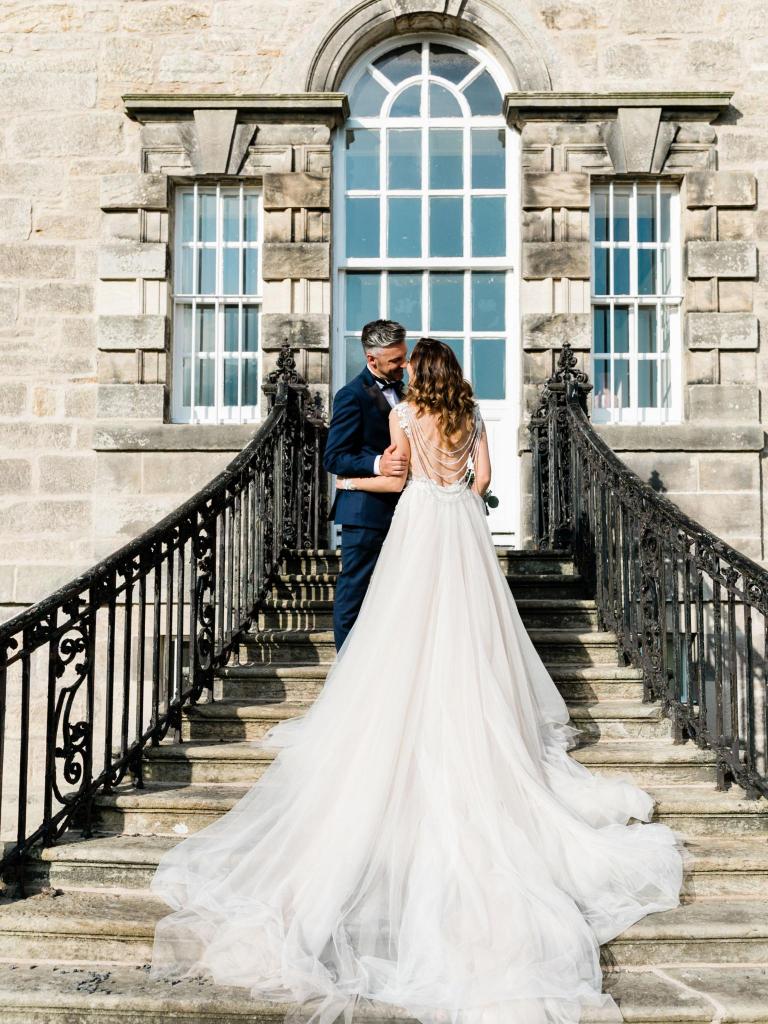 Finish your registration for {City} Trunk Show