FREE SHIPPING & RETURNS WORLDWIDE!

DUTIES & TAXES COVERED WORLDWIDE
Find your nearest boutique
Our GL Bride of the week is the stunning Lauren Rote. Wearing our Bella gown, Lauren walked down the aisle to marry her fiance Edmond at the romantic Hummingbird Nest Ranch in California. In the following interview, Lauren shares with us her favorite moments leading up to her wedding day and her experience dress hunting. As told by Lauren:

How did you meet your husband?

Edmond and I met through mutual friends at a house party. So romantic right? We are both from the same town, but went to different high schools. Fate brought us together one night, and from there a really great friendship was made. It was over a year later that we started dating.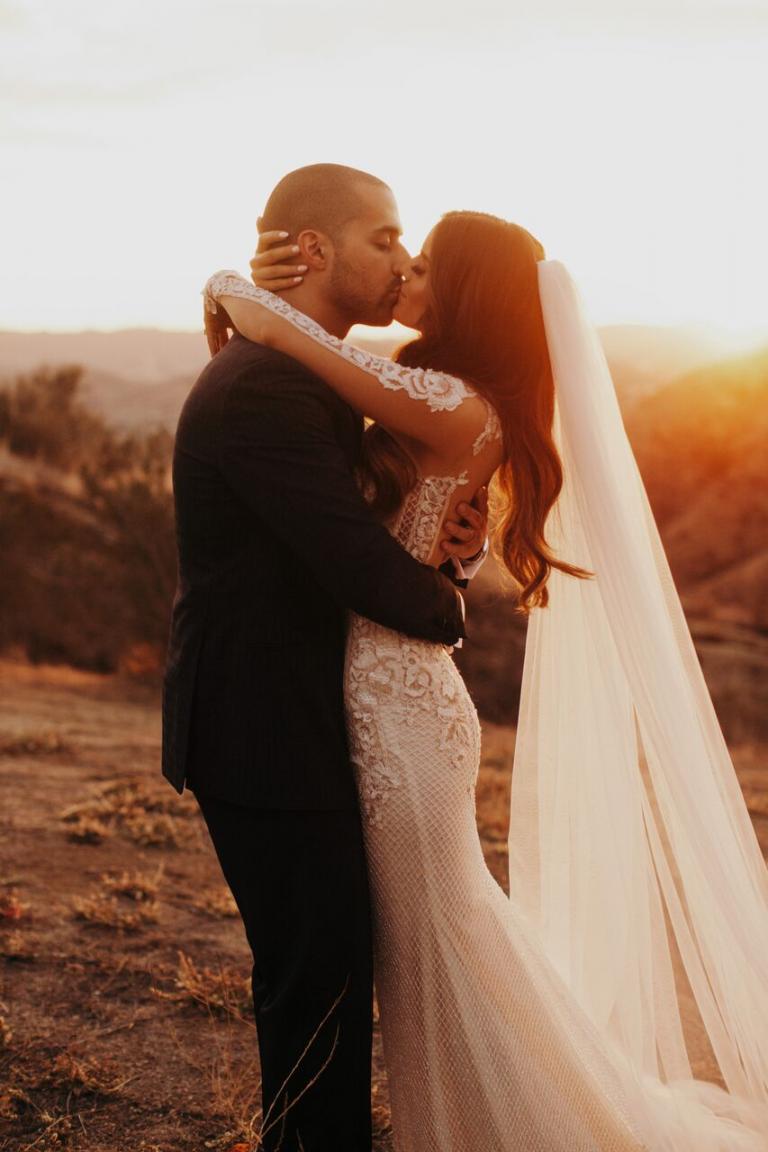 How did he propose?

June 22nd, 2017. There were seven of us on vacation in Cabo San Lucas. We had already spent 5 days in Mexico and our trip was coming to an end. With just two nights left, we had plans (or so I thought) for a sunset dinner as a group around 6:00pm. The ladies were asked to walk over to the boys new room once we were ready to go. As we walk to their room, we quickly realize this was no ordinary room. Before I knew it, I was walking into the penthouse of the resort, and onto the terrace overlooking the ocean. Edmond was standing on red rose petals and baby lit candles. I looked to my left and saw my parents, his father, and his siblings and nieces, all standing there waiting for this moment. I blacked out shortly after that. It was more than I could have imagined.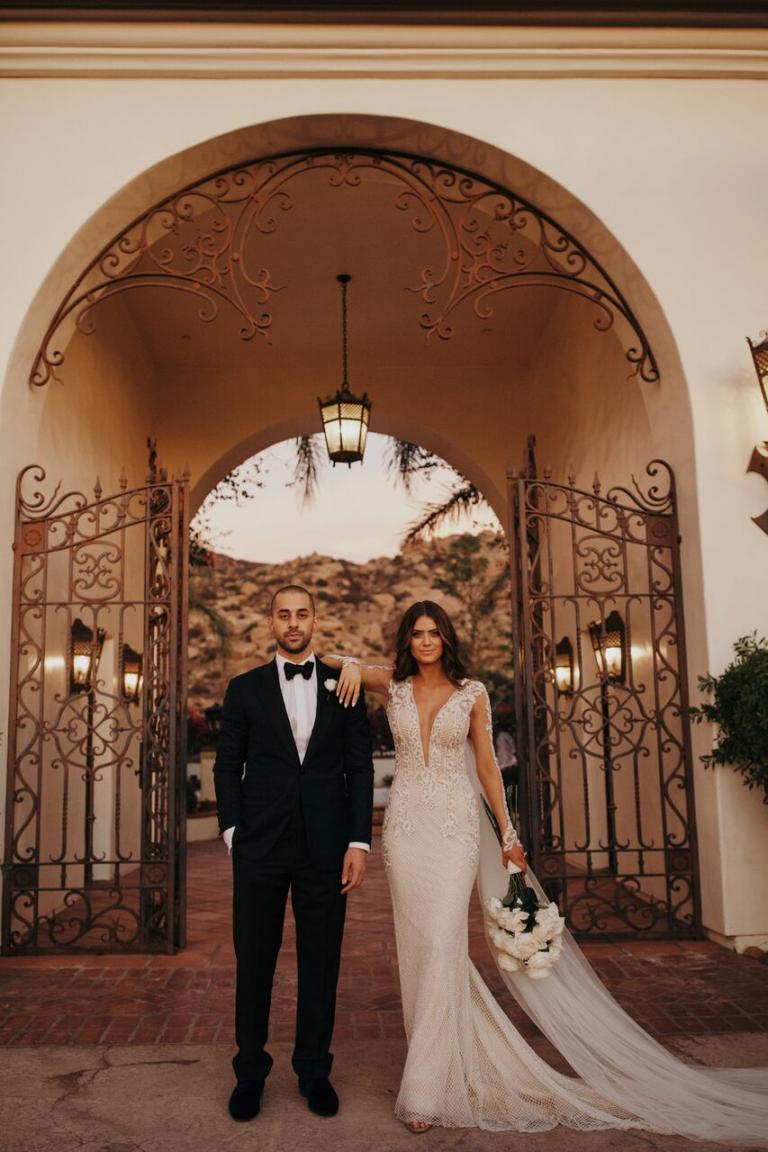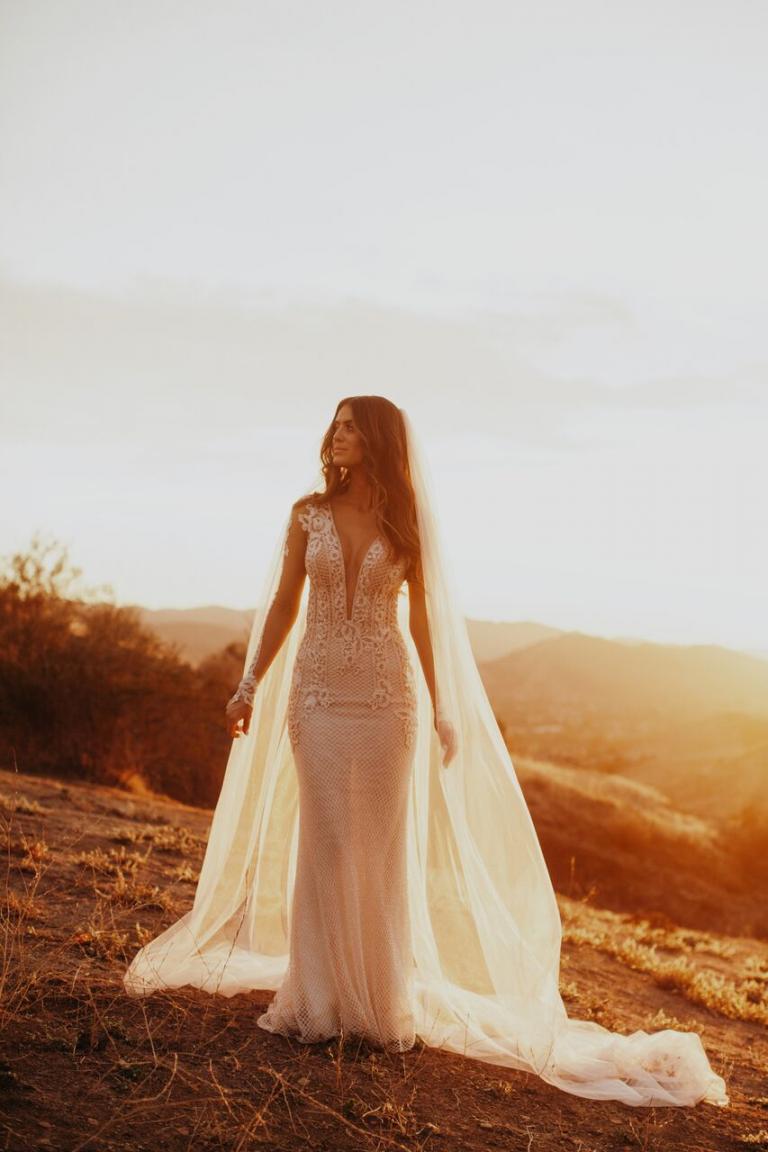 How did you find your perfect dress? And how did you decide to buy it?

I had been to several bridal boutiques in LA already, but had no luck. Don't get me wrong, there were plenty of beautiful dresses out there, but nothing that was right for me. Like all brides, I wanted a dress that made me feel the most beautiful I had ever felt. But what I didn't realize, was the dress I would come to choose, would give me so much more than that. I made an appointment at  Galia Lahav's flagship store in LA and never looked back. I had seen the Bella gown once before on Instagram influencer Camila Carril, and thought to myself, "wow that is a seriously cool dress, I've got to try that on." And about two weeks later, I did. Wearing this dress made me feel beautiful, strong, confident, unique and just overall exceptional. Who knew a dress could do that? This gown was more than just an accessory of the day, it made a statement, and I was invincible in it. That's how I knew, this was the right dress for me. My advice to fellow brides now is to look for a dress that not only makes you feel beautiful, but makes you unstoppable.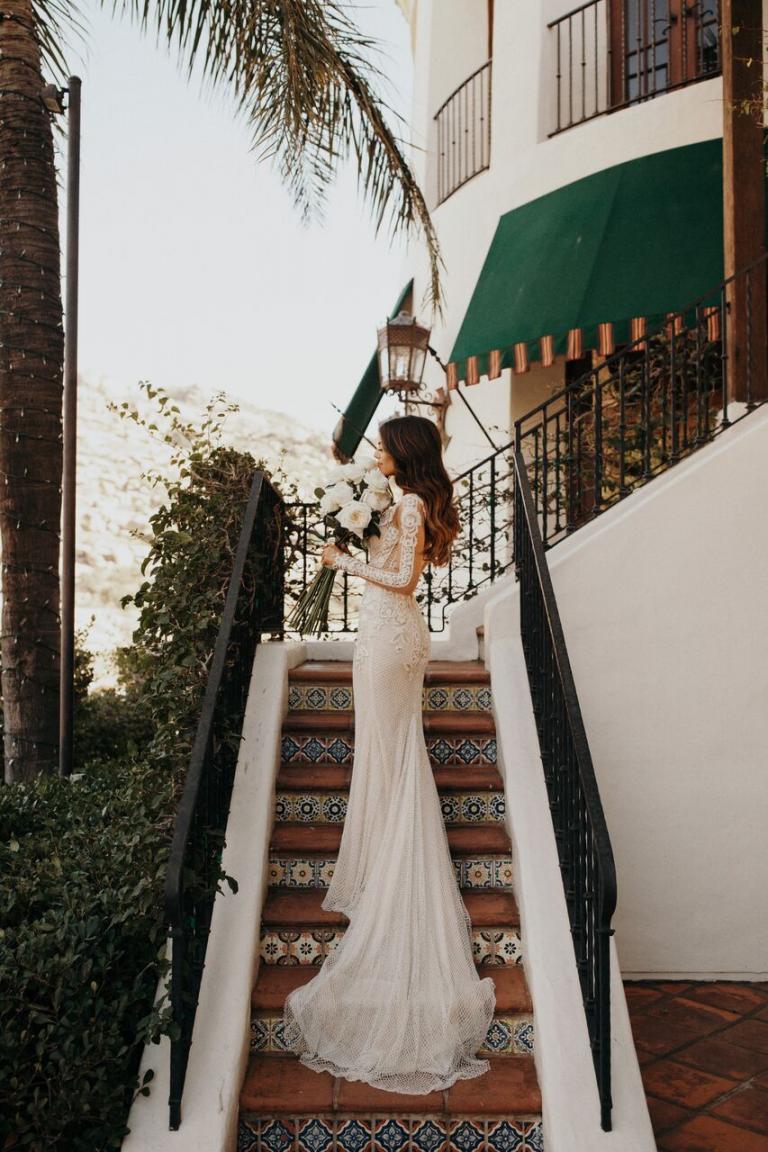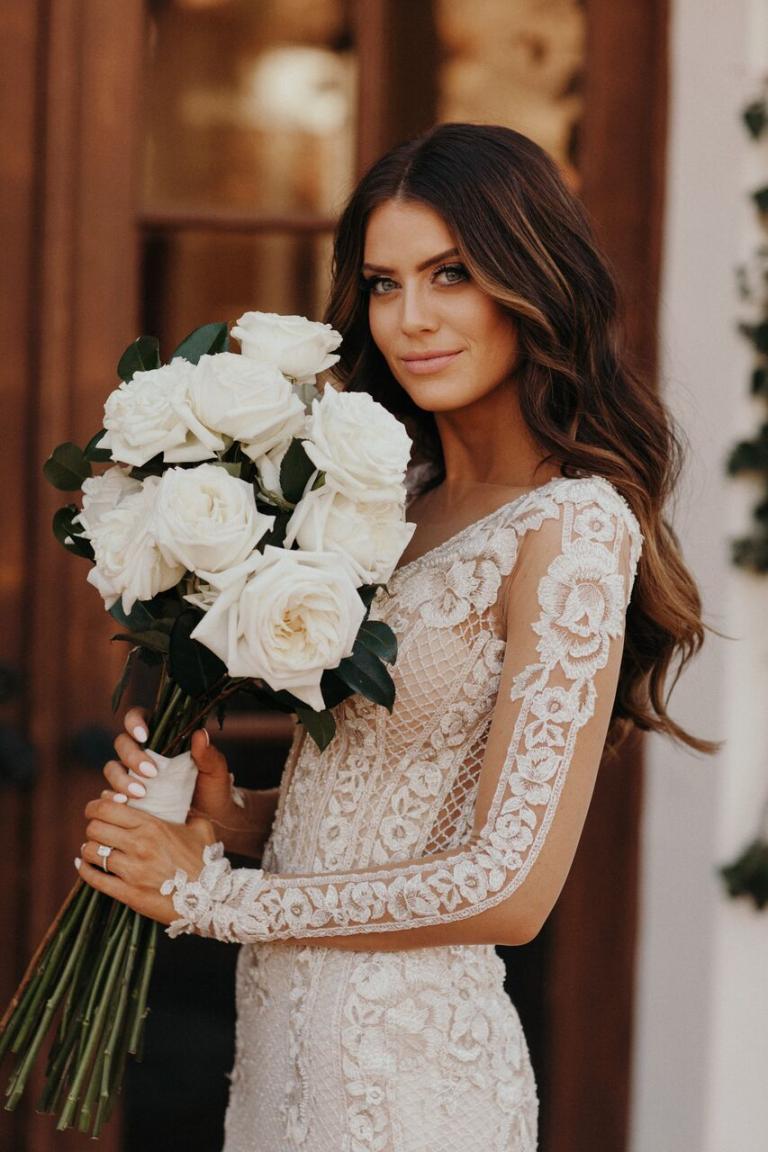 Where was your wedding?

Our wedding was in our home town of Simi Valley, a suburb about 30 minutes out of Los Angeles. We didn't plan on getting married in the city where we met, but there just so happened to be the most perfect venue tucked just behind the mountains. The Villa at Hummingbird Nest Ranch is a vast private event property of gorgeous outdoor spaces and Spanish architecture. From day one, we knew we wanted an outdoor wedding. For us, there was nothing more romantic than celebrating with our loved ones into the night under the stars. This venue had it all.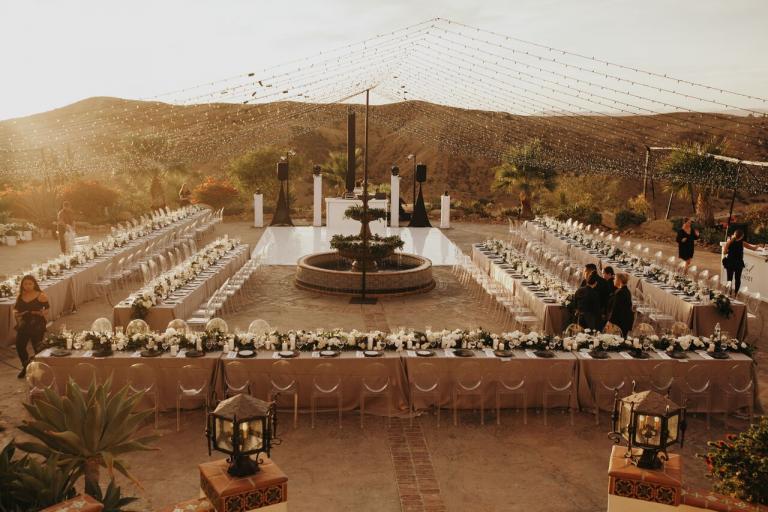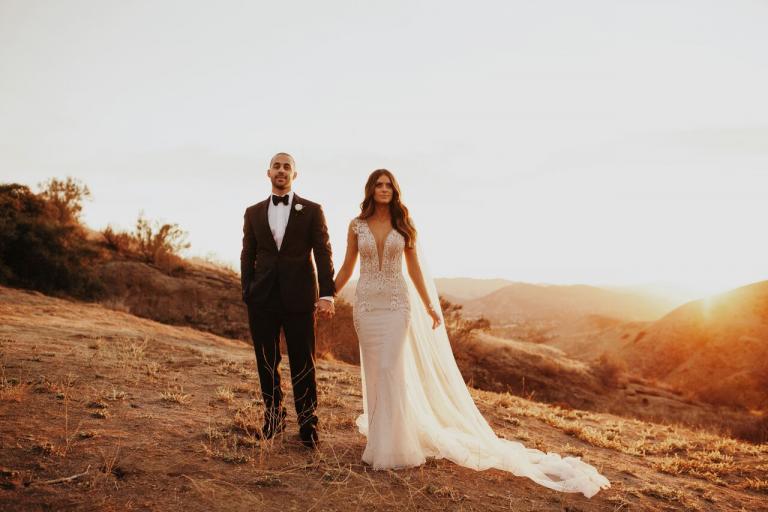 What was the theme? Did it require special planning? Share with us.

This is a question brides are asked a lot during the planning process. Understandably, it's helpful for vendors to know exactly the vibe you want. For us, the word we probably used to describe the theme we wanted most was, magical. We spent a lot of time with our fantastic planner on ways to bring this concept to life. With over 1,000 candles sprinkled around the property, and more than 6,000 twinkle lights draped over the reception, instrumental loves songs that played as guests arrived, and florals that took your breath away, I think we achieved our goal.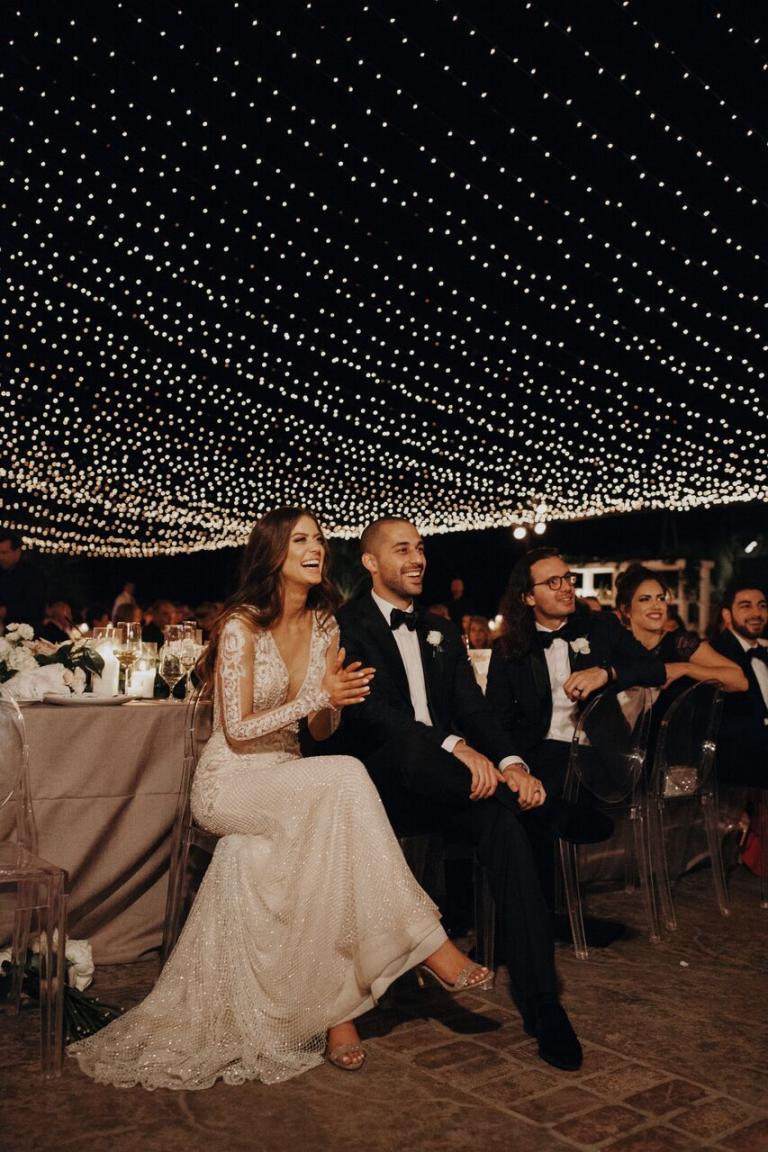 Which was your favorite part?

This is tough, because the entire day was honestly amazing from start to finish. The moment we were announced husband and wife was unforgettable. Your heart really does a happy dance. Another top moment was our grand entrance. We were announced as Husband and Wifey by my amazing sister-in-law to Rihanna's We Found Love. Cue the floor sparklers. It was epic. Lastly, major highlight moments of the night were the speeches. Each speech was better than the next, and each speech had every single guest laughing until they cried. My face was hurting from smiling so big.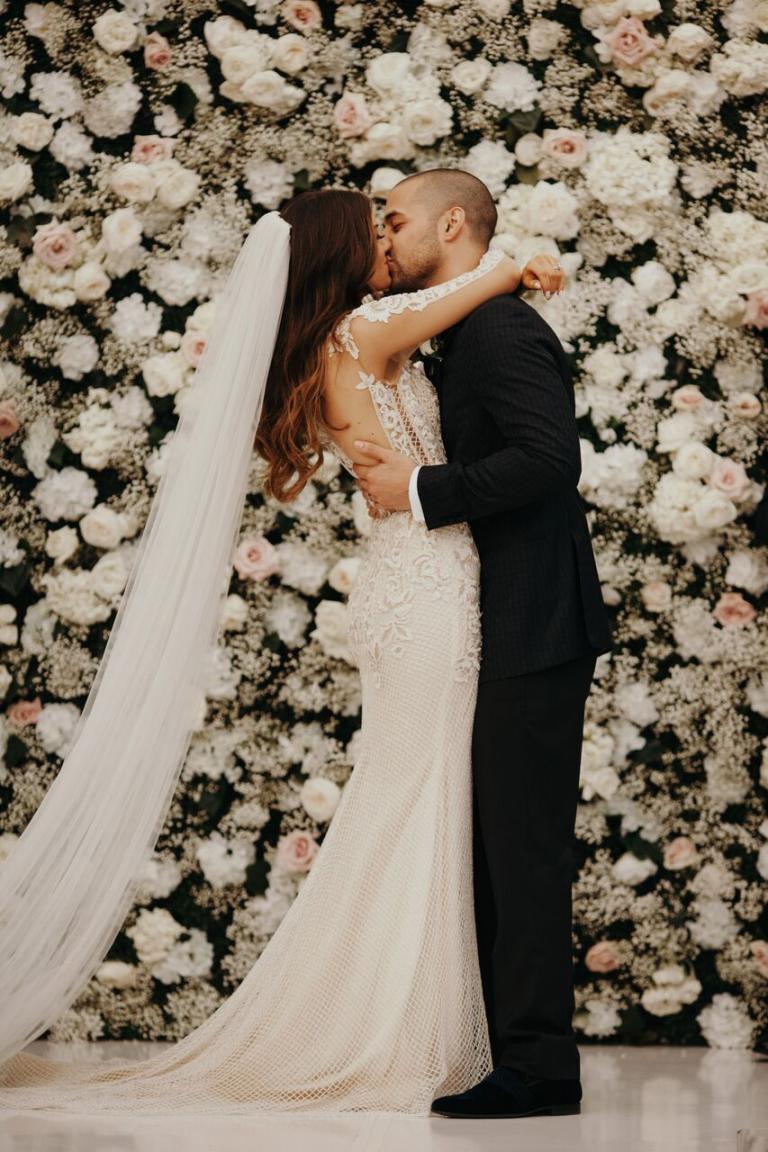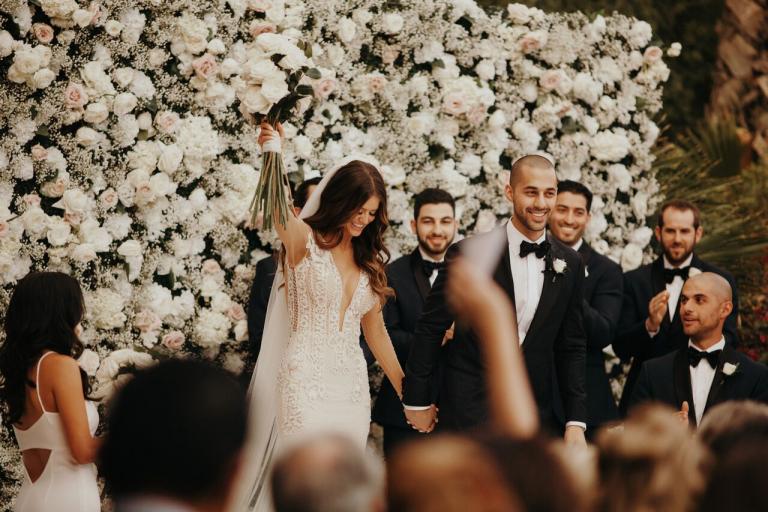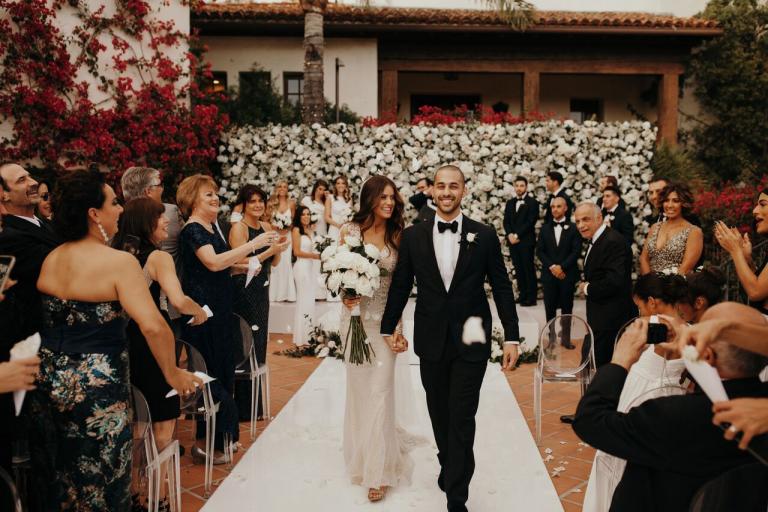 How was your experience with the Galia Lahav brand?

Galia Lahav bridal was exceptional from start to finish. The wonderful ladies of GL Los Angeles were sweet and kind from the moment I made my appointment. Upon arrival, you are greeted with water or champagne (your choice) before you are free to browse some of the most stunning dresses ever made. The girls are patient and understanding. There is no snarky or "salesy" language, because nothing ruins a bridal experience faster than a pushy consultant. This was never the case at GL. Once my dressed arrived, I had about five fittings. Each fitting required minor adjustments in order to get the fit perfect for my body. This was totally normal to the amazing alterationist, who was happy and willing to do everything to make sure it was perfect for me.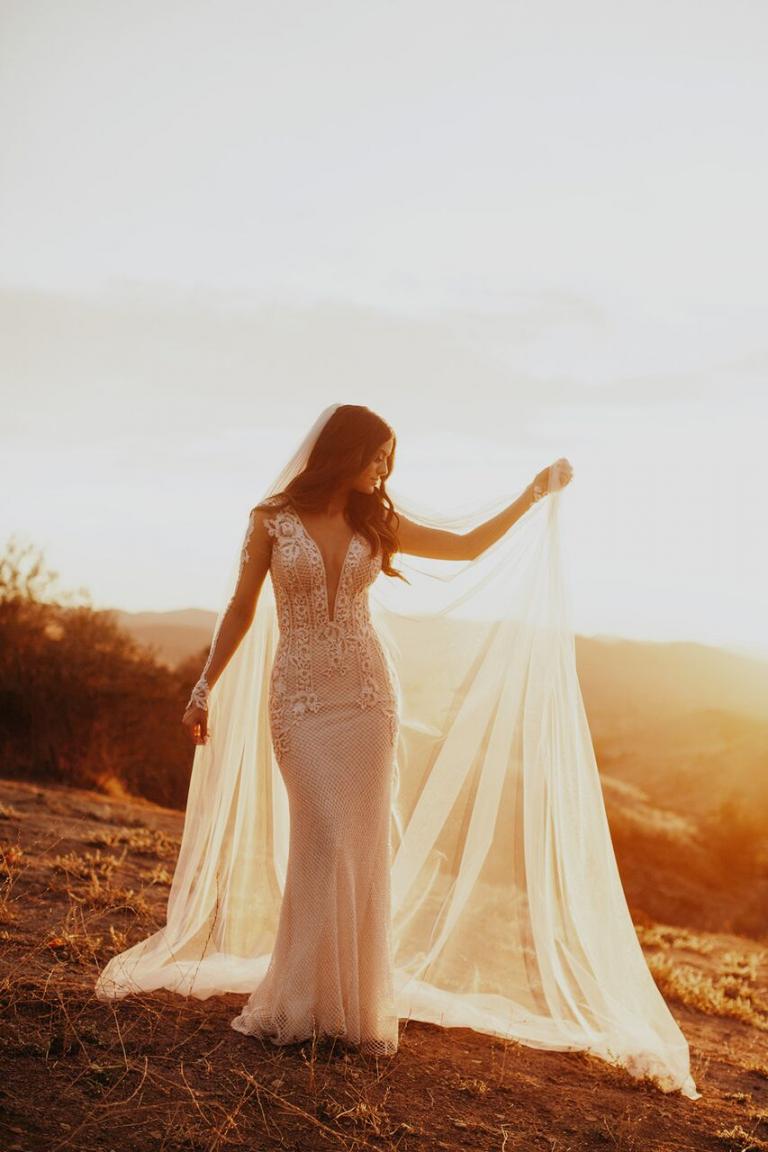 What did you enjoy the most about planning your wedding?

While the wedding planning process did have it's stressful moments, I thoroughly enjoyed a lot of it. It goes without saying that I loved my dress shopping experience. I also enjoyed designing our save-the-dates and invitations. And who doesn't love the complimentary tasting with the caterer? There were many aspects of the process that were a lot of work, but very rewarding.
Was your wedding the way you dreamed it?

Beyond. I was asked this question a lot the days and weeks following the wedding, and without hesitation, I said yes. I admittedly manifested about our wedding beforehand quite a bit. I had a vision and was very particular about what I wanted. In the end, everything was even better than I imagined.
Finish your registration for {City} Trunk Show