FREE SHIPPING & RETURNS WORLDWIDE!

DUTIES & TAXES COVERED WORLDWIDE
Find your nearest boutique
Our #GLBride of the week is the gorgeous Lauren Barnette, who wore our Bella and Ms. Elle on her wedding day. The lovely couple held their nuptials at one of their favorite locations, Lake Como, Italy with a romantic pink wedding. In the following interview, Lauren shares with us a look at her destination wedding at Villa Pizzo and how she deceided on our two gowns. As told by Lauren: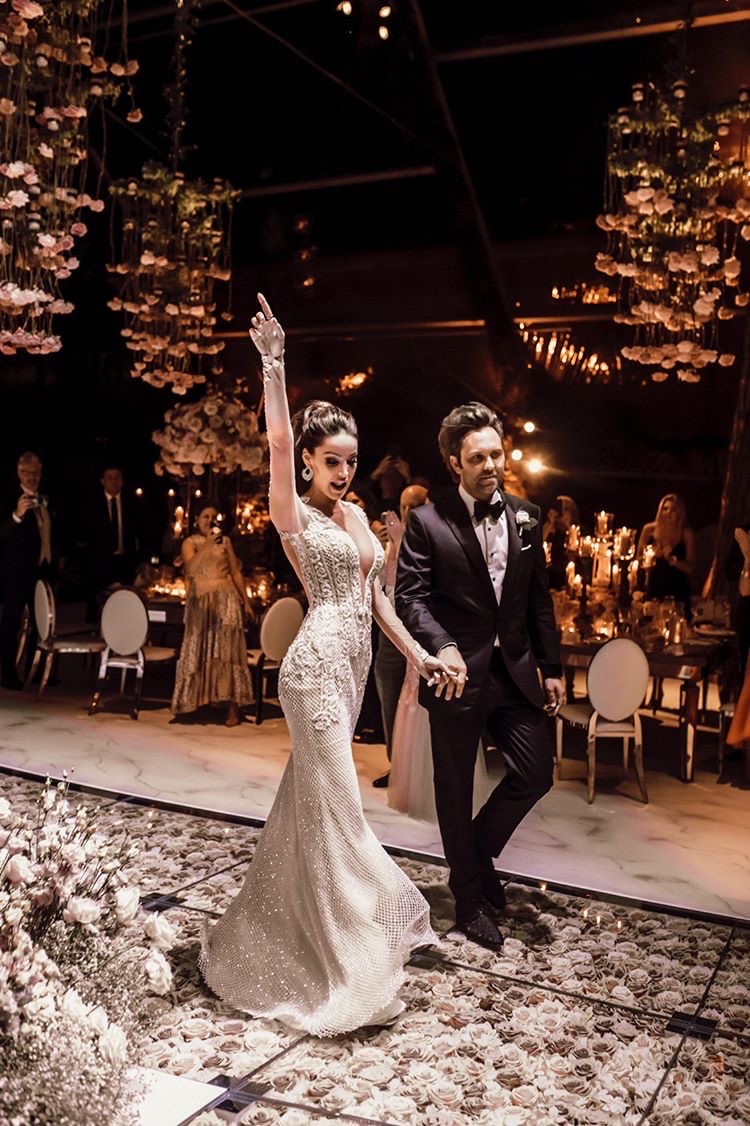 How did you meet your husband? Tell us a little bit about your relationship.

We met in Los Angeles, CA, when a mutual friend randomly introduced us at a hotel swimming pool. He was charming, witty, and handsome, and so unexpected as I was in my "focus on myself" phase of life. After several months of developing a true friendship, the inevitable happened: we fell in love, became parents to two adorable Pomeranians, traveled the world, and along the way never took ourselves too seriously. Over eight years later and now married, I'm forever grateful for that fateful day in May of 2012. 

Sidenote: When my now-husband left the hotel back in 2012, he told his friend in the elevator that he was going to marry me. I guess his intuition of 'when you know, you know' was spot on!
How did he propose?

The proposal was a total surprise! We travel so often, that when he told me to pack my bags for Vienna, Austria, I didn't think a thing about it. He only made mention that he planned to take me to the Vienna Opera and that I needed a dress. The night of the opera came, and he was overly involved in helping me with my attire for the night. Usually, he's more laid-back, since he knows I love fashion. Dressed to the nines, we left for an early dinner followed by the opera, however, we never made it to dinner or the opera in Vienna. Instead, we boarded a private jet to an unknown location.

He wouldn't tell me where we were going, and neither would the flight attendant. I felt total excitement because I love surprises! But, I was completely unaware of just how big of a surprise was coming my way. After a short flight, we landed and deboarded the plane. An airport worker said, "Welcome to Venezia!" Of all the beautiful places we've traveled to, Venice, Italy, is my absolute favorite. Now you have to understand, my husband is very romantic and spontaneous, so for him to surprise me with a trip to my favorite city in the world is not uncommon. 

We jumped on a boat and cruised through the canals admiring the beauty of Venice after dark. We stepped foot on land around the central square and started walking to an unknown location. Reminder: he was vocal about my wardrobe that night and made sure I wore my 5" nude stilettos. Any lady out there knows 5-inch stilettos and giant cobblestones do not go well together! After my feet could handle no more, I asked where we were going. He said, "Just a little further to dinner," and I replied, "Any further and I'm going to break an ankle!"

He graciously took my hand, and we headed back towards our boat for a faster route. As we were walking back, I noticed a giant bouquet of blush pink garden roses- my favorite! We walked over to the roses, he picked them up, and then he got down on one knee in front of St. Mark's Basilica and popped the question. To be honest, the rest is a blur of tears, smiles, hugs, and kisses! Of course, I said "Yes!" After the shock settled down, I noticed photographers taking photos and a small group of tourists congratulating us. It was surreal, and a moment where time stood still. 

Tired of reading? Sorry! That's not the end of the proposal. Afterward, we boarded the boat to The Gritti Palace (a hotel where we previously stayed 4 years earlier, on our first visit to Venice) where he bought every blush pink garden rose that Venice had to offer, and had them placed all around the penthouse terrace. We arrived at a sea of stunning roses, a string quartet playing all of our love songs, and a candle-lit dinner for two. All the while, the photographers nearby captured ALL the emotions and calls to our families and friends. I barely slept that night from all the excitement and overwhelming sense of happiness. The next day I found out we were going on an engagement-moon through Italy, where the photographers would be traveling with us to capture our adventure. After Venice, we traveled to Milan and Positano, ate more pasta than humanly possible, and relished every moment as a newly engaged couple. 

Sidenote: I saved one of the roses from our engagement, dried it, and still have it in a travel magazine bookmarking The Gritti Palace.
How did you start planning your wedding? What were the first steps?

For us, it was about putting together a team of highly qualified and talented individuals to help create our dream wedding. First, we brought Vincenzo Dascanio on board for the event and floral design.  We collectively discussed what we envisioned for our wedding day, our color palette, and the overall feeling we wanted. Vincenzo is a true artist, a perfectionist, and a creative genius. I trusted him implicitly to create the wedding of our dreams, and I turned to him throughout the wedding planning process for his valuable advice and honest opinion. Vincenzo gave us a gift we'll forever cherish, and one that will always be etched on our hearts. 

We completed our wedding team with Exclusive Italy Weddings as our planners. I worked primarily with Martina, who was a dream to work with. Martina is organized, efficient, and most importantly, kind. We spent countless hours on the phone and exchanging emails and texts. Martina and the Exclusive Italy Weddings team made sure the execution and follow-through from every vendor were top-notch, and we used A LOT of vendors! She guided us through selecting the best music, food, fireworks, and transportation. And, she kept me on schedule! 

With our core team in place, the top priority was finalizing the location and venue. After we finalized Villa Pizzo on Lake Como, Italy, the rest was a breeze! And by a breeze, I  mean loads of fun!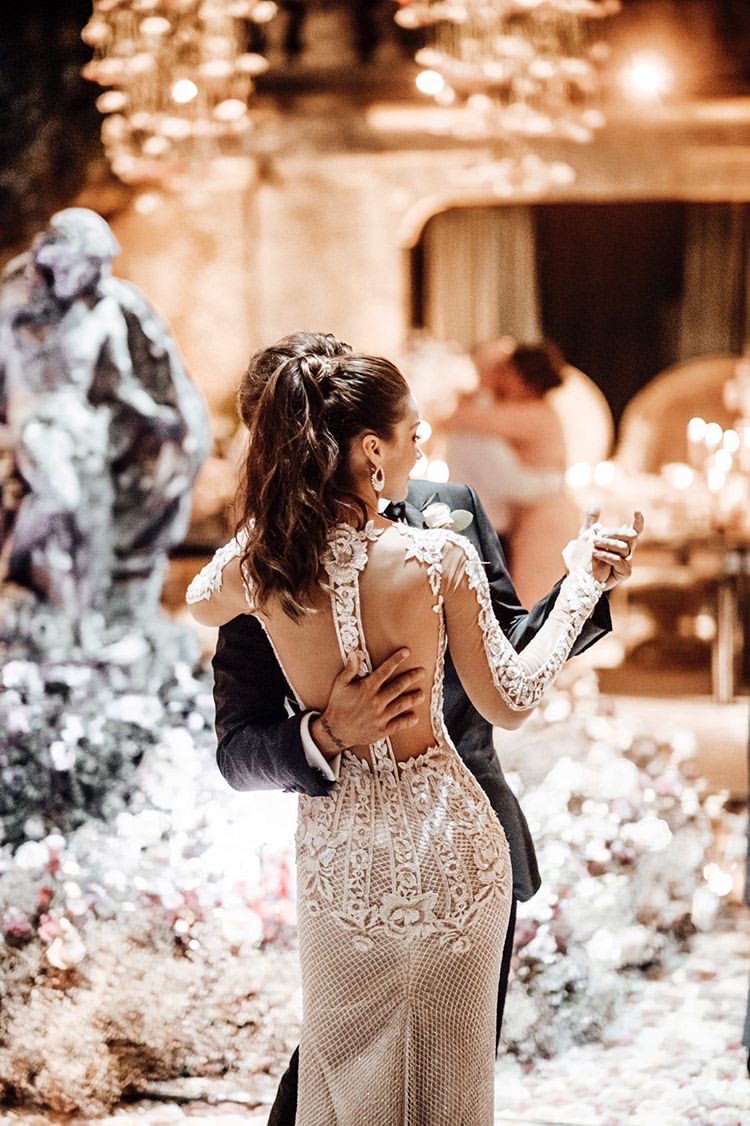 Did you do any beauty or fitness prep for your big day?

Oh yes! As a has-been beauty queen, I knew the drill! Luckily, I have an incredible beauty team in Los Angeles. My fellow Angelenos made sure I was the wedding day ready! My beauty team included: Shani Darden, Chris Loera, Fariha Ali, Skin Thesis, Dr. Sands, Dr. Diamond, Ashley Van, and SKJ. 

My fitness prep consisted of Lagree Fitness training, Soul Cycle, and free weights in the gym. I cut back on sugar and carbs, but I did splurge on the occasional burger/fries and oreo cheesecake. I'm a southern girl at heart, and no one likes a hangry southerner! 
What was your wedding theme?

When I was a little girl, I fell in love with the movie Steel Magnolias. And pink has been my signature color ever since! Our theme was romantic and modern with an abundance of blush pink florals. A pink symphony is full of romance. Everyone deemed our wedding the 'Pink Rhapsody.' It was a perfect pink wonderland of beauty and romance with modern touches.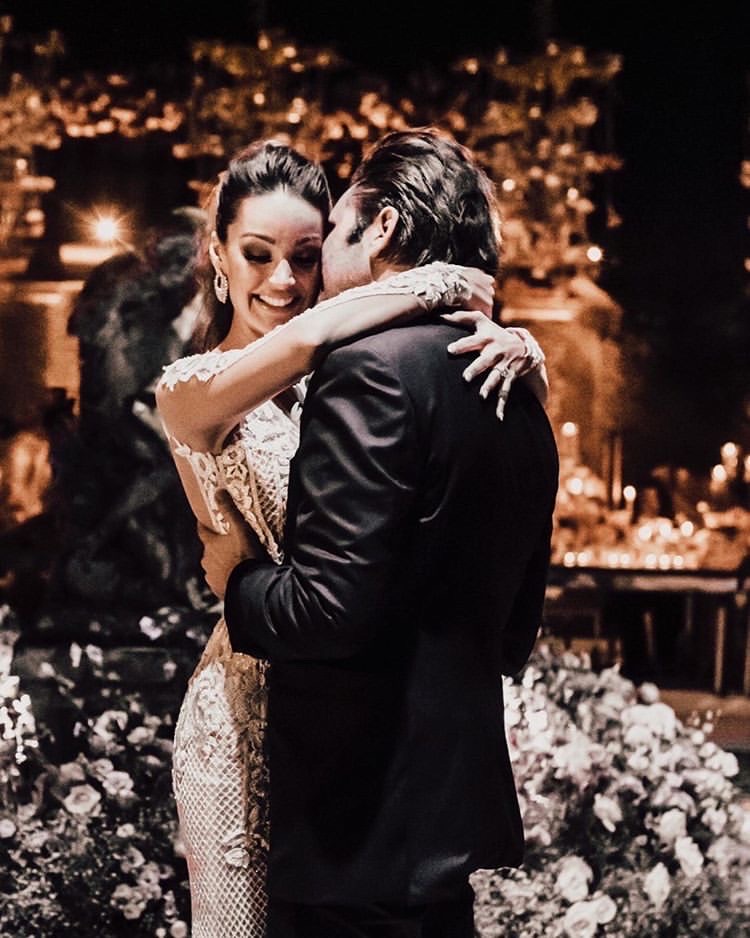 How did you choose your location?

My husband and I have a true passion for travel. We've traveled to more than 40 countries together, and experienced different cultures all over the world. But when it comes to our favorites, Italy is in our top three (Egypt and Thailand coming in 2nd and 3rd). We love the history, the food, the people, and the stunning sites Italy has to offer. Plus my husband's grandparents were Italian, they were born in Rome and lived there into adulthood. Since he proposed in Italy, we felt getting married there would bring our love story full circle. And we were so excited for our guests to experience one of our favorite places, Lake Como, Italy. Lake Como is breathtakingly beautiful. When you wake up in Lake Como, you're waking up in a real-life storybook. It's just magical. 
How did you decide on your bridesmaid style?

For my bridesmaids, I wanted something feminine, stylish, and couture. The designer created two custom dress styles, allowing my bridesmaids to choose the style they felt the most beautiful in. The color was an obvious choice, blush pink! They were stunning as they walked down our mirrored aisleway with beautiful Lake Como as the backdrop.
How did you find your perfect dress?

After going to countless showrooms and meeting with different designers, Galia Lahav was the last stop on my list. And it's true what they say, I saved THE BEST for last. As soon as I walked into the Los Angeles store, I looked at my mom and said "This is it!" I knew I would find my dream dress in the sea of stunning gowns. Everything I was looking for in a gown, I found it. I wanted something beautiful yet sexy, traditional yet with modern hints, something that was indicative of me, my personal style, and my personality. The gowns were so unbelievably beautiful I couldn't pick just one! So I chose two very different dresses, one for our ceremony and one for the reception. They were perfect, and both the absolute dresses of my dreams.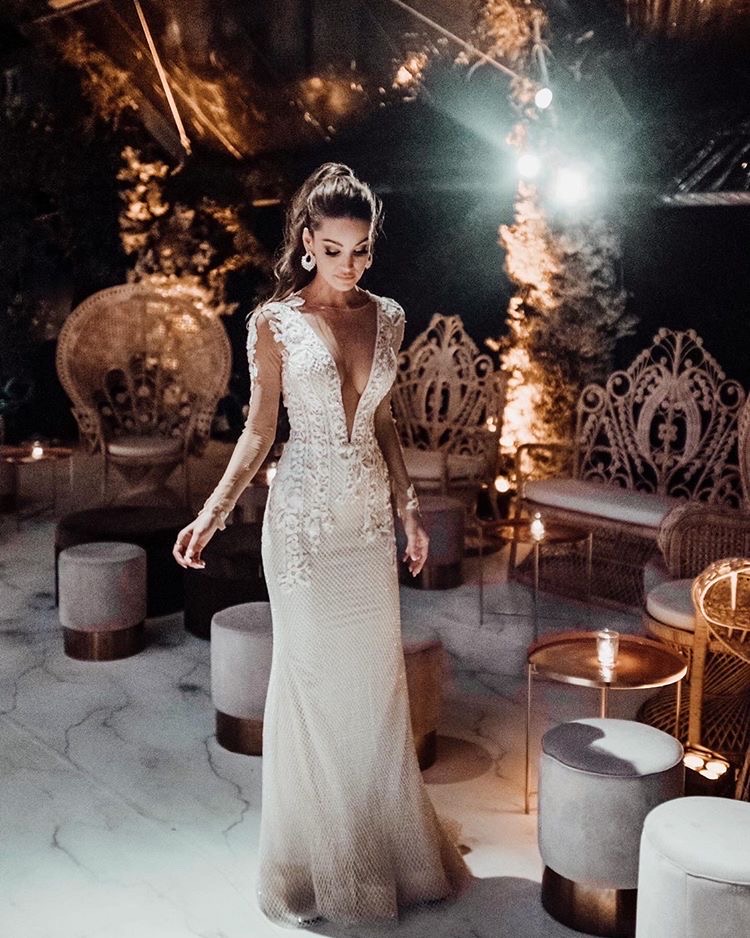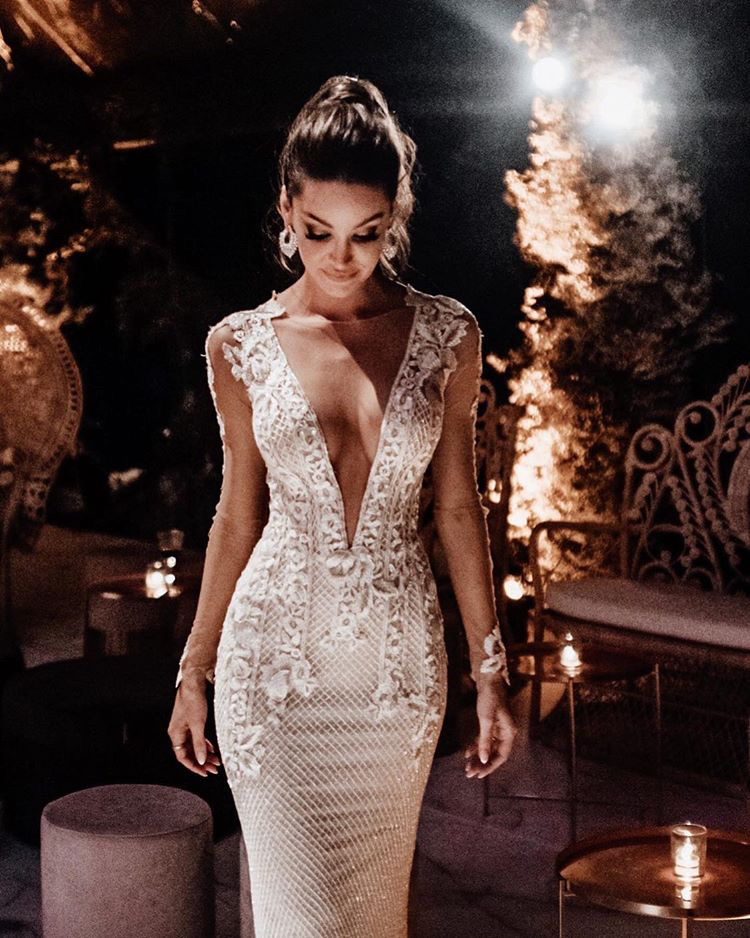 How was your experience with the Galia Lahav brand?

My experience with Galia Lahav was truly divine. I worked with Kara and Gabby throughout the delicate process, and they were equally kind, attentive, and lovely. I had multiple fittings, and each time they made me feel just as special as I did the first day I walked into GL. They made my experience fun, seamless, and one I will always remember fondly. 
What was the most important thing for you and your husband when planning your wedding?

Keep the focus on you and your significant other. This includes everyday life, as well as all the big wedding decisions. Remember, the more people you ask, the more opinions you will get. This is your time as a couple, and you should make decisions based on your personal wishes. If others don't agree, that's ok! This is your wedding, not theirs. There are no rules or right/wrong decisions for your wedding. Not all families and couples are alike, so give yourself the freedom to do things your way. This is the one time in your entire life when you get to put your needs, both individually and as a couple, above everything else unapologetically. Don't allow the pressures of society to make your wedding fit into their box — tailor things to your specific needs. Have fun with it, and do what feels right for you, using this as a time to grow as a couple in realizing what those feelings and desires are, to begin with. You'll know if it's the "right" thing to do because you will feel total peace about your decision.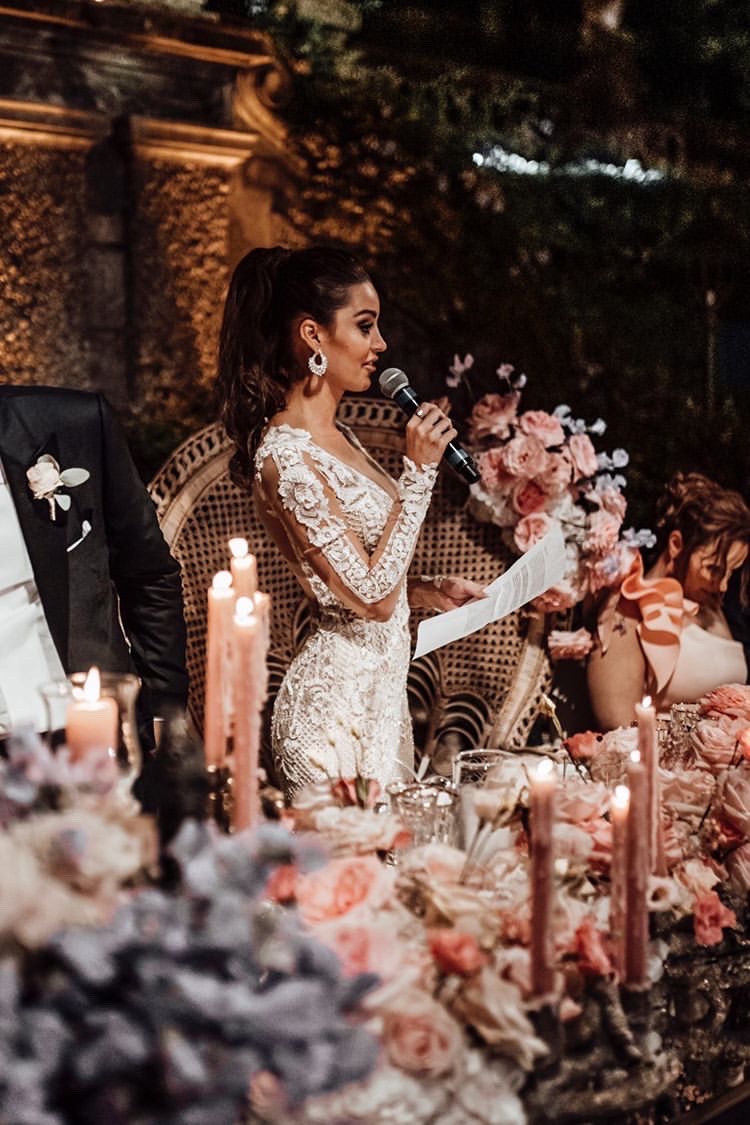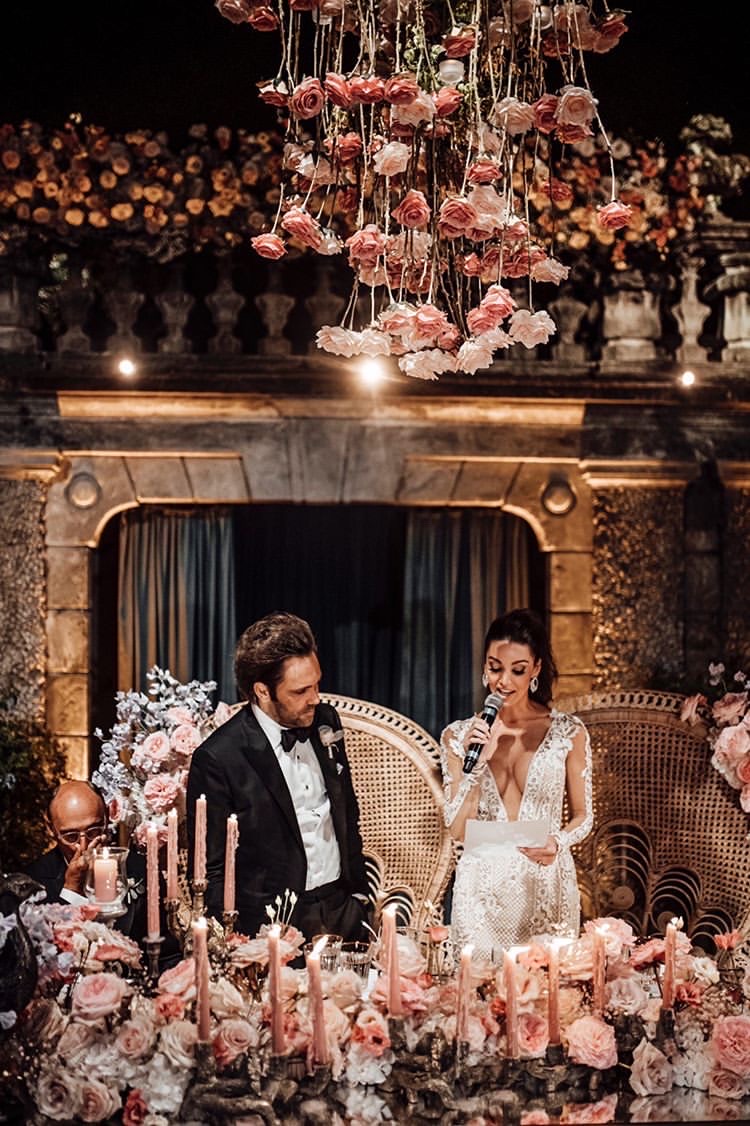 What was your first wedding song?
What did you enjoy the most about planning your wedding?

I think in a past life I was a wedding planner! I loved working on all the small details that collectively make the wedding day come to life. Planning our wedding was my full-time job for about six months, and I took it very seriously. Secretly (and now not-so-secretly), I loved every minute of it! 
What advice would you give to all our future brides?

Don't sweat the small stuff. If I had a dollar for every person who told me this throughout my wedding planning process, it would've covered our floral bill! This sounds cliche, but it's so true. And while everyone's idea of "small stuff" looks different, try to take a step back and look at the bigger picture. Small stuff includes but isn't limited to; family drama, being let down by close friends or family, your wedding vision not coming together 'perfectly,' among a long list of other aspects to the wild wedding planning journey. While I know first-hand that in the moment these things may seem like the end of the world, I promise you they're not. Try to deal with each individual situation with grace, a realistic perspective, and kindness. You can navigate through the ups and downs of personal relationships after your big day, but do not, and I repeat DO NOT let anyone or anything dim your light on your big day. Keep your focus on your significant other, on the love you share, and the memories that you will forever cherish from your beautiful matrimony. 
What moment from your wedding will you never forget?

The most memorable moment from our wedding was when we walked into our reception and were announced as "Mr. and Mrs. Sanger" for the first time, followed by our first dance. This was my first time seeing our reception, and Vincenzo truly created a masterpiece. Dancing with my husband, surrounded by our closest family and friends, and looking up to see the giant clouds of gypsophila, and garden pink roses raining down from the ceiling, was a moment I will never forget. I could not believe this was OUR wedding, and every detail was just so spectacular. I was filled with so much love and gratitude, I felt like I was going to burst! 
Finish your registration for {City} Trunk Show