FREE SHIPPING & RETURNS WORLDWIDE!

DUTIES & TAXES COVERED WORLDWIDE
Find your nearest boutique
Our #GLBride of the week is Krystal Looker, who walked down the aisle in our Rhiannon gown to marry the love of her life. Surrounded by family and friends, the couple tied the knot with a gorgeous mixed themed wedding at a vintage estate in California. In the following interview, Krystal shares with us the beautiful memories she'll never forget and the moment she knew our Rhiannon was "The One". As told by Krystal: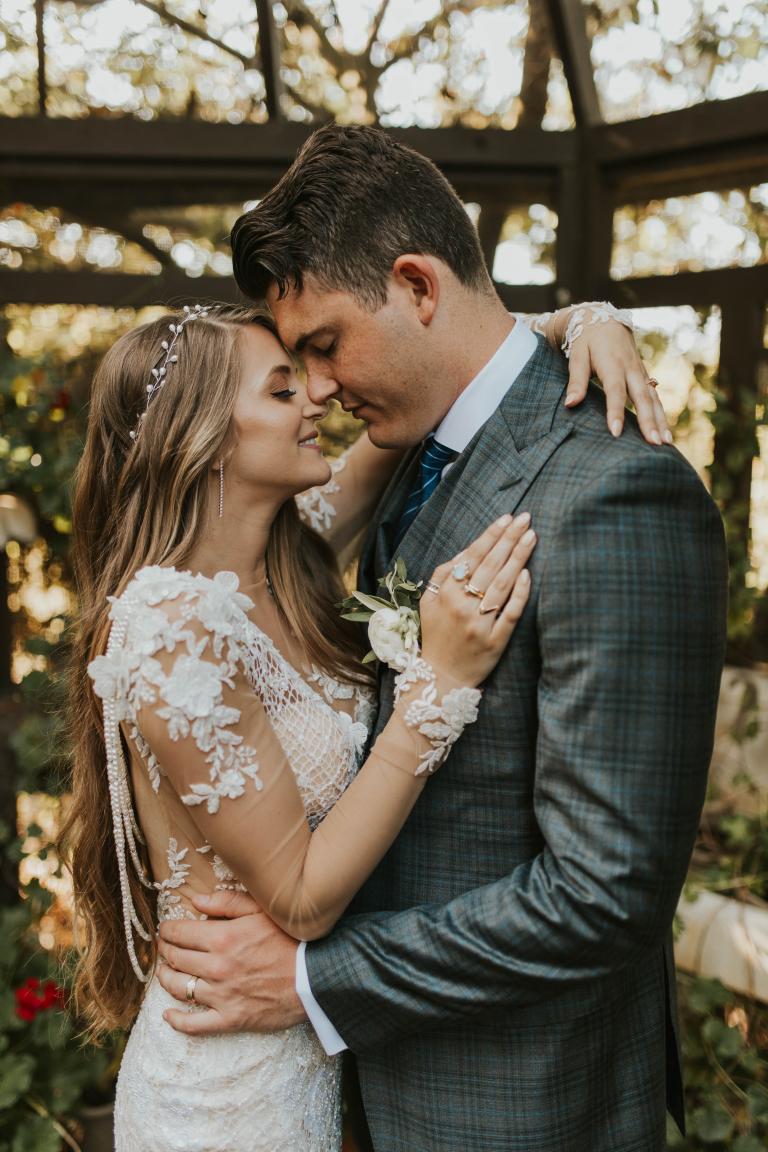 How did you meet your husband? Tell us a little bit about your relationship.

Dan and I had mutual friends at college, and heard of each other through them. So, of course, we both did some Instagram stalking before we actually met in person and exchanged numbers. From there, we were talking and hanging out nonstop. We did a year of long-distance, when I studied abroad in Australia. This experience was challenging but it made our relationship even stronger. From graduating college together, to moving to Los Angeles and getting married, Dan and I continue to make new memories while we journey through life. I am beyond grateful to have such a loving husband and I am excited to see what the future holds for us.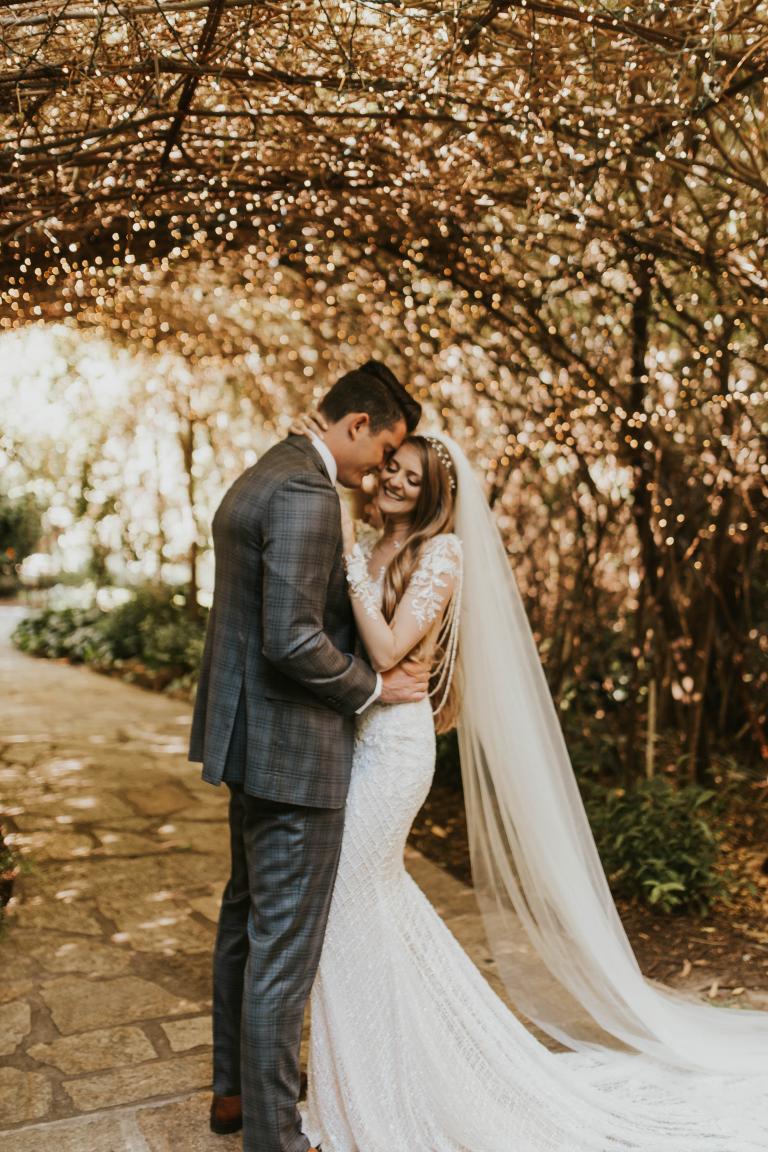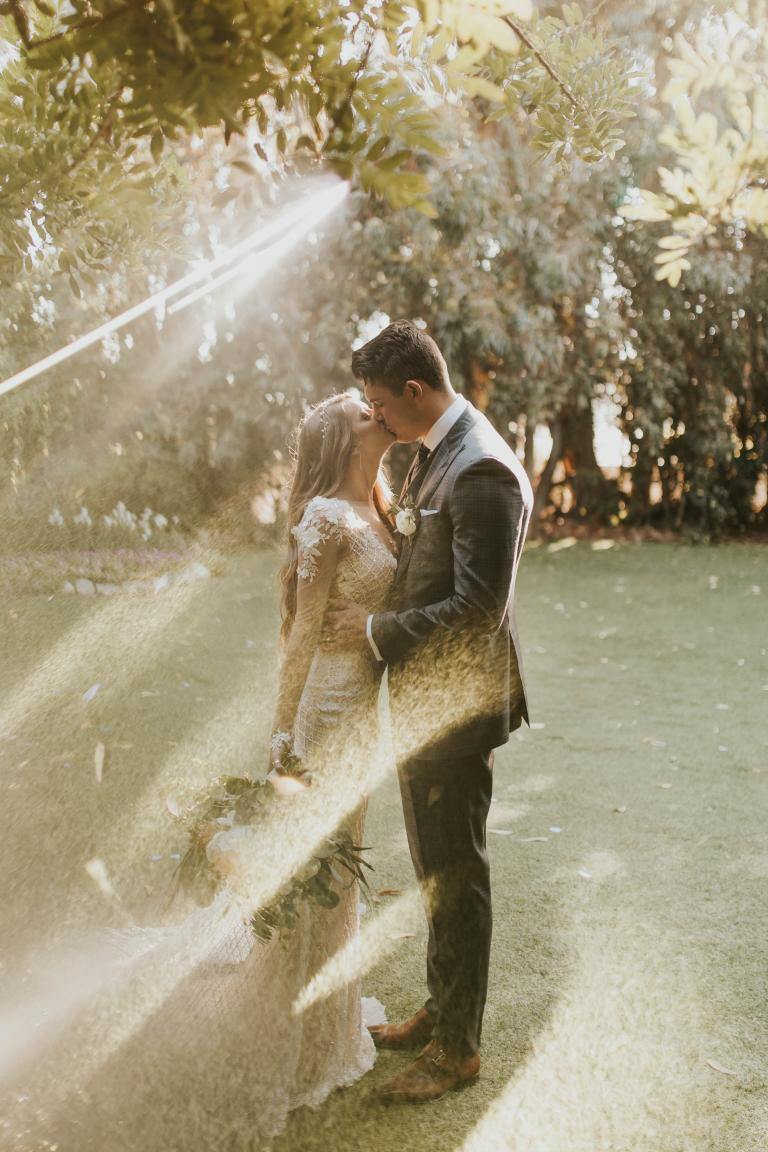 How did he propose?

Dan proposed at Victoria Beach in Laguna. He knows the beach is my happy place and we have made a lot of memories at this specific beach. He also knows how much I love photography and that I wanted our proposal to be photographed. So, he reached out to one of our friends who is a photographer and asked her to "set up a shoot with me." Of course, she made me believe it was her and I planning the shoot. I had no idea Dan had it all planned. Then when we arrived back at our apartment, I was surprised by our friends and family. We celebrated all night.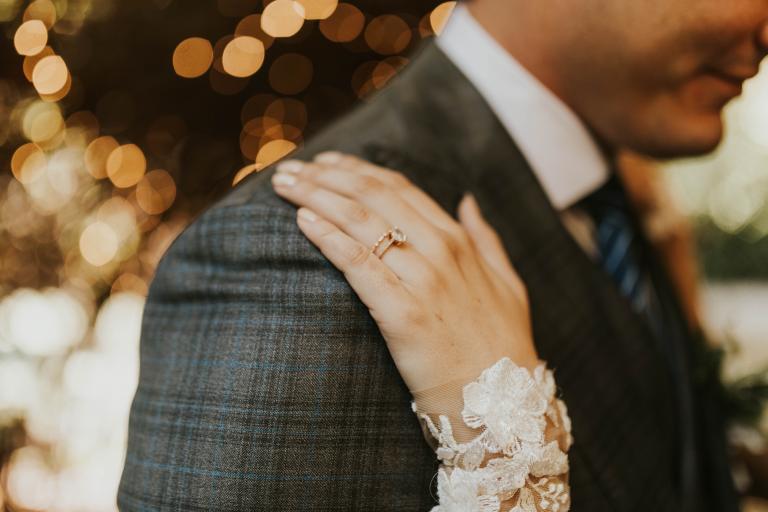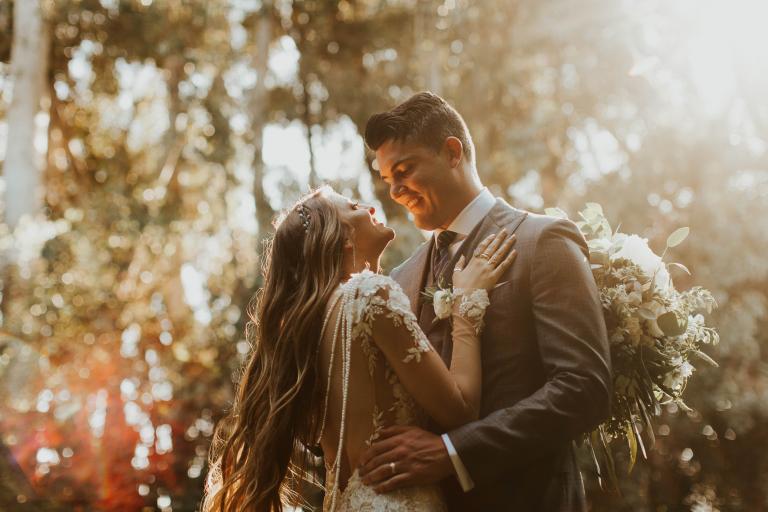 How did you start planning your wedding? What were the first steps?

One of the first things I did, which I would suggest to any newly engaged couple, is signup on a wedding site. I used The Knot and it truly helped me so much during the planning process. It has a checklist of things to do and when you should be doing them. I found this to be extremely helpful, especially since some of the stuff they had listed I would have never even thought about. I then started looking at wedding venues. Venues book up very quickly, so this would be one of the first things you should start looking at. When deciding on a venue, you should think about the things that are most important to you. Figure out your budget, how many guests you want to invite, and if you want the venue to cater or not. These things will help you narrow down your venue search.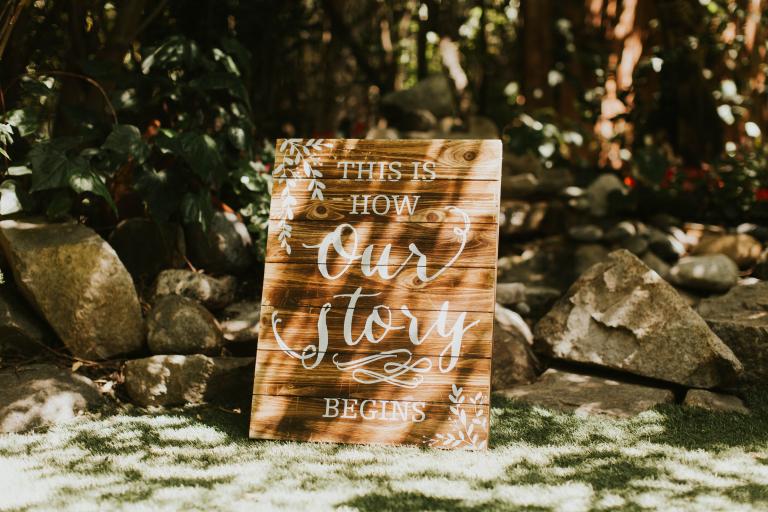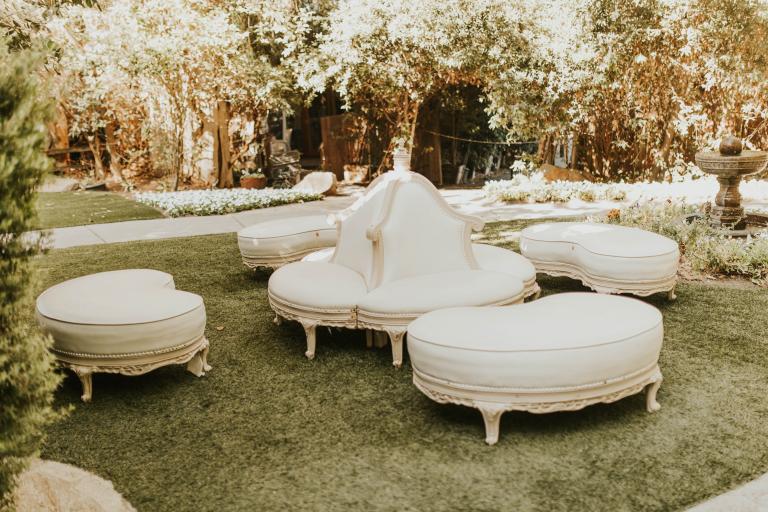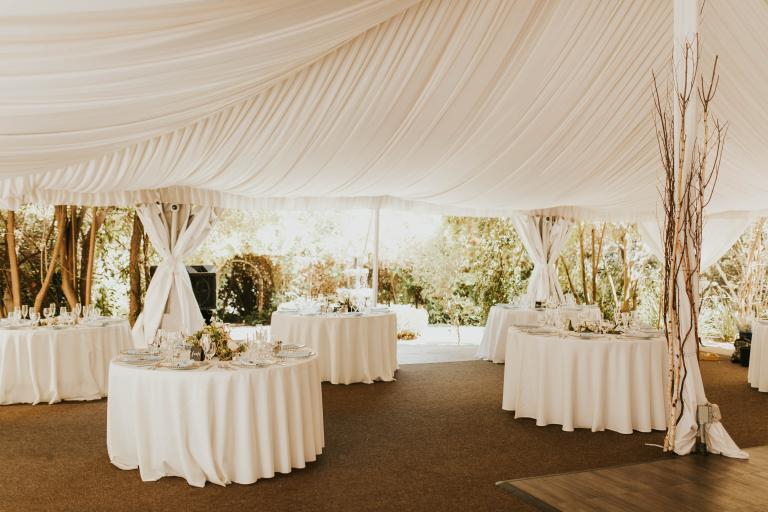 Did you do any beauty or fitness prep for your big day?

I did. I started a new cleansing routine and made sure to do so plenty before the wedding, just in case the products I tried did not work for me. It is important to try out new beauty products far in advance because you don't want to risk breaking out before the wedding. In addition to my new cleansing routine, I got a facial done a week prior to my wedding to make sure my skin was extra flawless. In the same week, I got my eyelashes done for the first time and loved them. 

I did not have a regimented fitness plan before my wedding. I did try to go more frequently than I normally go, but I also didn't beat myself up if I didn't go one day.  Although, I will say fitness was crucial for me during the wedding planning process. Not only did I want to look great for the day of my wedding but I needed to go to release some stress from all the planning. When I started looking at the gym as something I needed to do to keep myself joyful during this process and to release stress, it changed everything.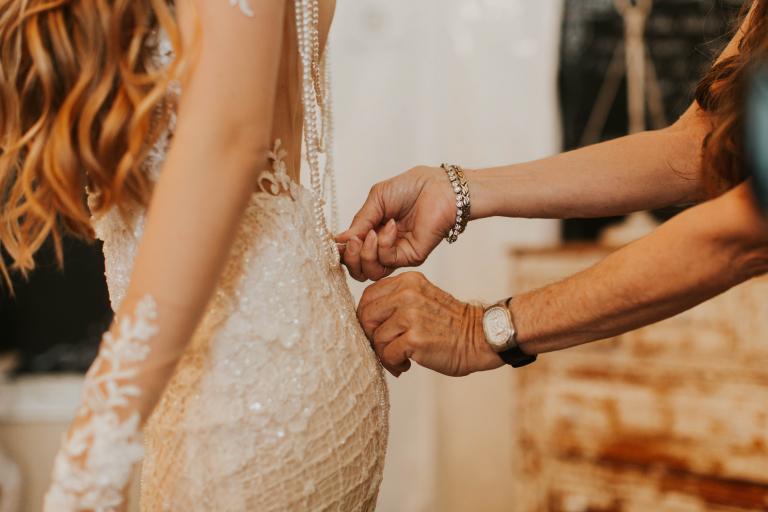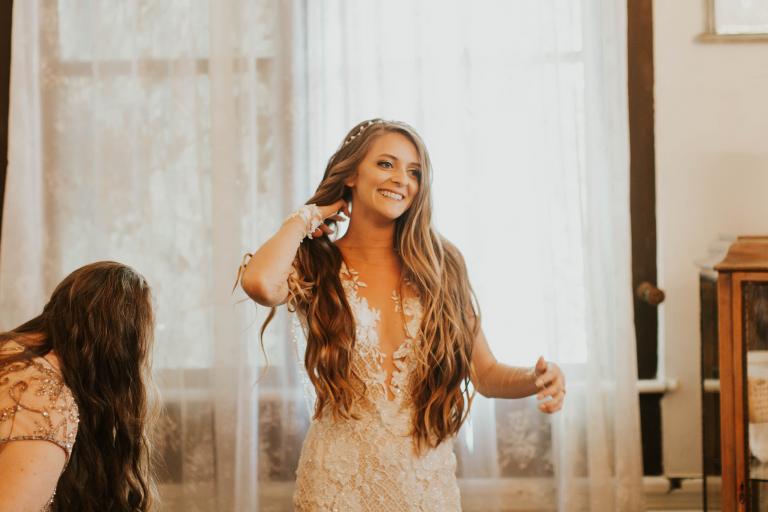 What was your wedding theme?

Our wedding theme was more of a mix of a few themes. Our venue was a vintage estate and I would say our style was modern with a classic feel. 
How did you choose your location?

I did a deep dive into Instagram. I found my particular venue through my photographer's Instagram. She had photographed our venue's sister location, so when calling to make an appointment they mentioned having a few locations to look at. I decided to check them all out and happened to fall in love with mine. I teared up when I walked down the aisle. I could already picture my wedding there and I knew it was the one.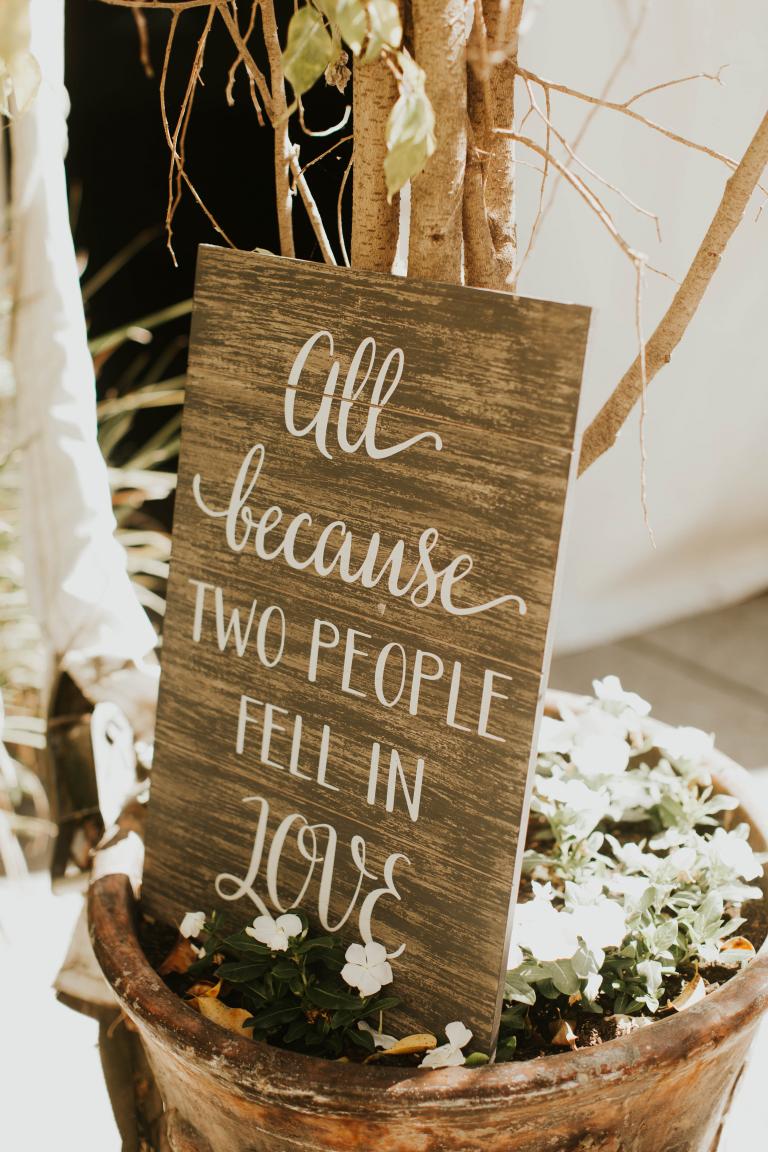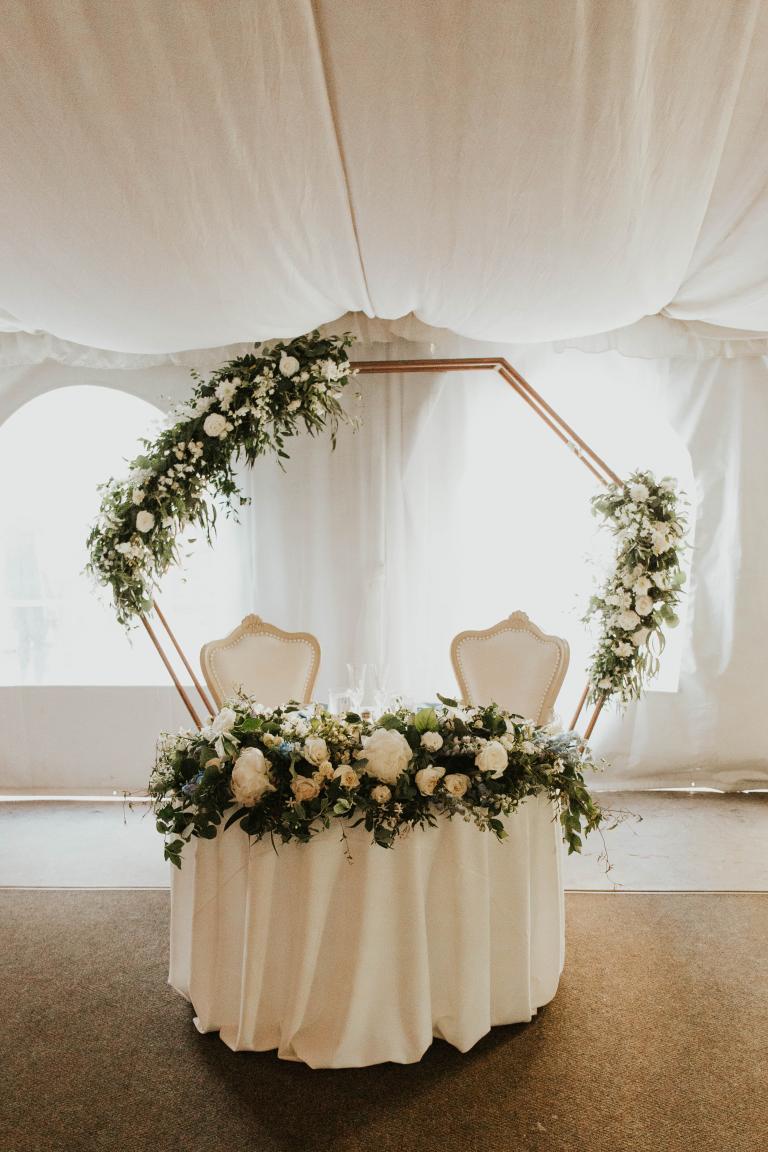 How did you decide on your bridesmaid style?

I decided my bridesmaid style based on a few things. I did not want to make my bridesmaids pay for a dress that was expensive, when they may not ever wear it again. So, I tried to find something more affordable. Then I looked for a dress that I would want to wear myself. I knew I wanted something ice blue so that narrowed it down. I let them choose the shoes they wanted to wear. This gave them the option to wear something they already had or to buy a new pair in a price range suitable to them. I also think this let them add a little bit of their individual personality to the attire.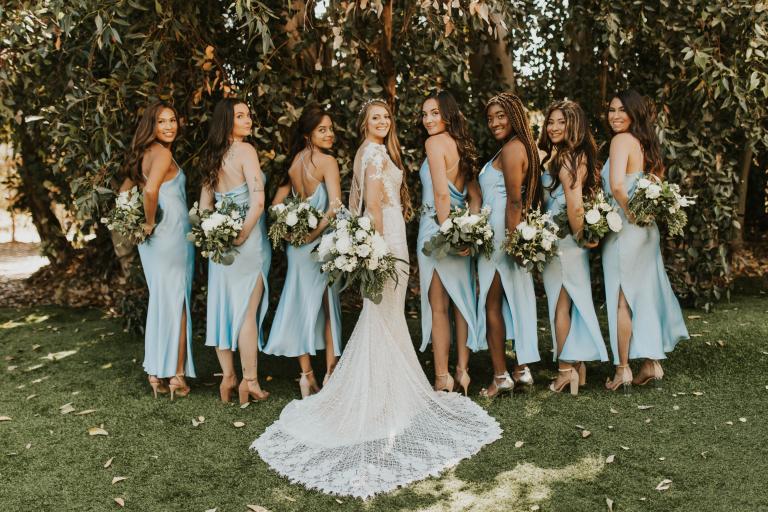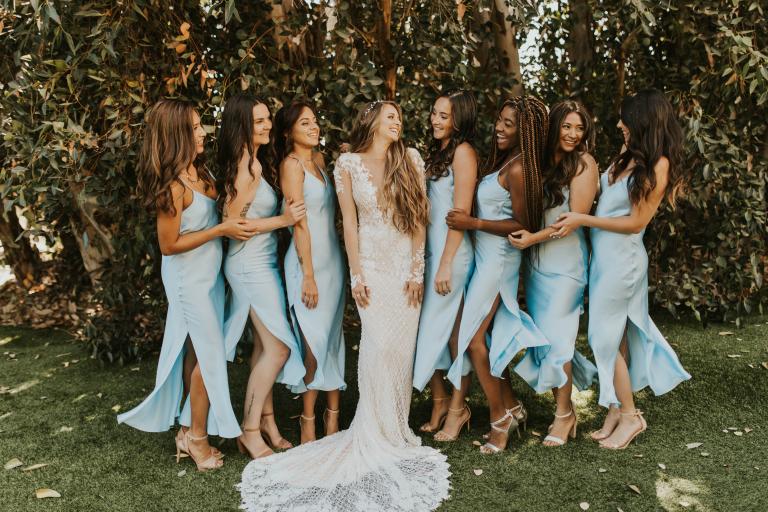 How did you find your perfect dress?

Funny story about this one, and this is how you know it was fate. After looking at multiple other locations, I stumbled upon Galia Lahav's store by accident and GOSH am I so happy I did! I drove past a different store in Los Angeles and decided to research them on Instagram. This store happened to carry a few of Galia Lahav's dresses at that time. I thought I made an appointment at that store and it turns out, it was actually at Galia Lahav's flagship store.

I was welcomed by Kaila, who was a gem during the entire process. I walked around and selected what dresses I liked, which meant I pulled about 15 of them! I remember when I started trying them on, I was so excited because I liked them all more than the previous dresses I had tried on. When I put on 'The One'… I just knew. I got the chills and I could just feel the magic while being in it.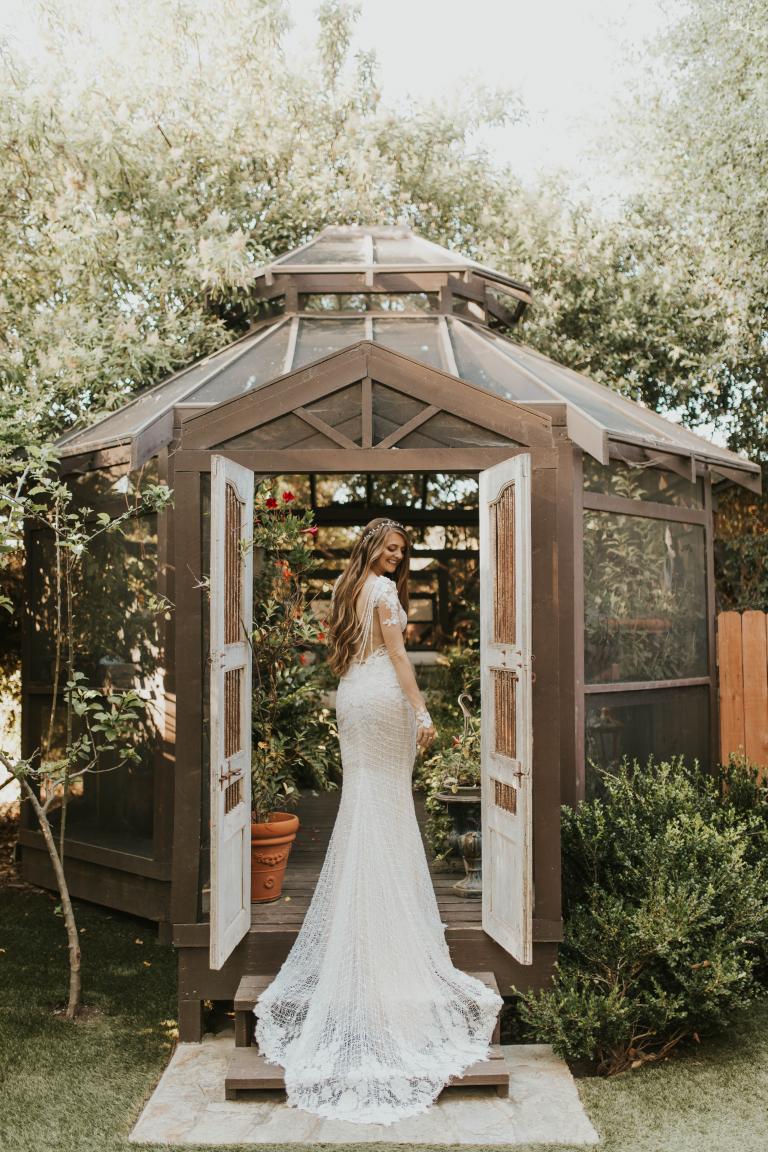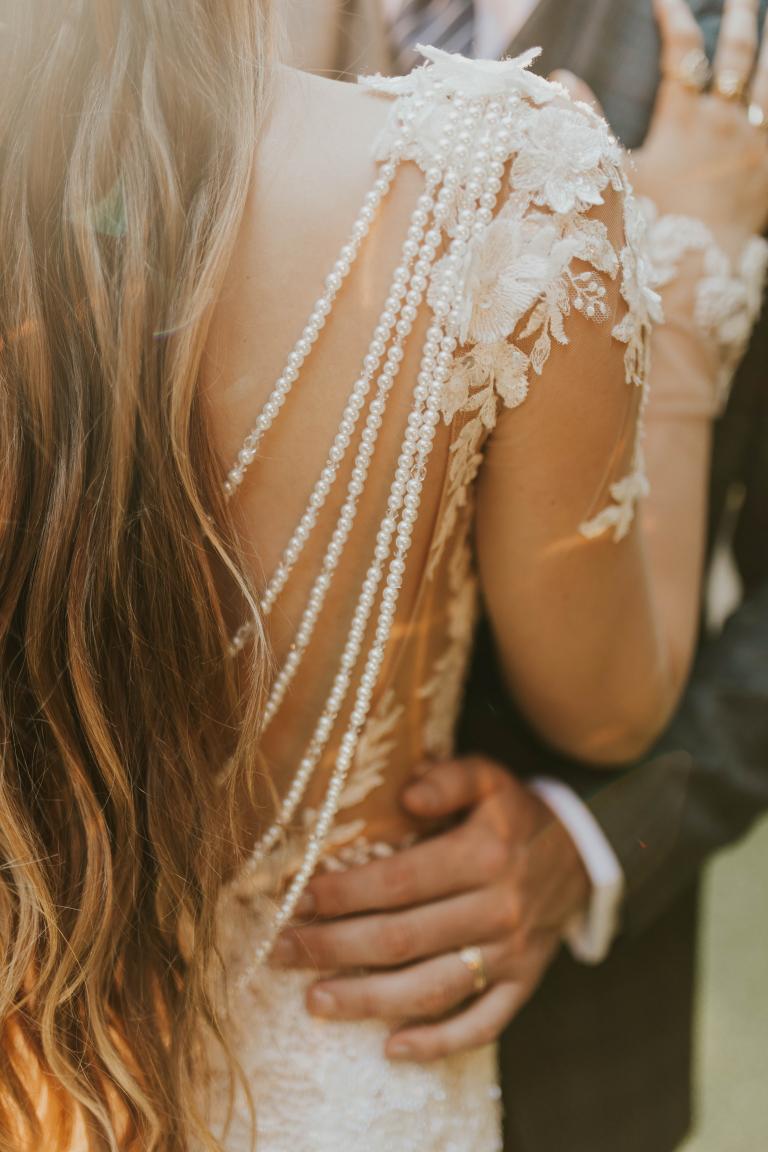 How was your experience with the Galia Lahav brand?

My entire experience made me feel like a princess, from start to finish, not even to mention how I felt on the day of my wedding. I couldn't speak more highly about the dress I chose and the LA team at Galia Lahav.
What was the most important thing for you and your husband when planning your wedding?

The most important thing to Dan and I, was having our family and friends there. Given that Dan's family is from New Zealand, this meant giving people plenty of notice so that they could book flights and accommodation. We also wanted a location where we could invite everyone we wanted to share the day with, but for it to still feel intimate and close. 
What was your first wedding song?

Our first dance song was, If I ain't got you by Alicia Keys.
What did you enjoy the most about planning your wedding?

My favorite part of planning was definitely looking for the dress. I planned an exciting day with my girls to go to a few different locations. I had a blast sipping champagne with them, slipping in and out of dresses looking for the perfect one. And finding 'The Dress' was such a special part to me. The feeling I got when I tried it on, is something I will never forget!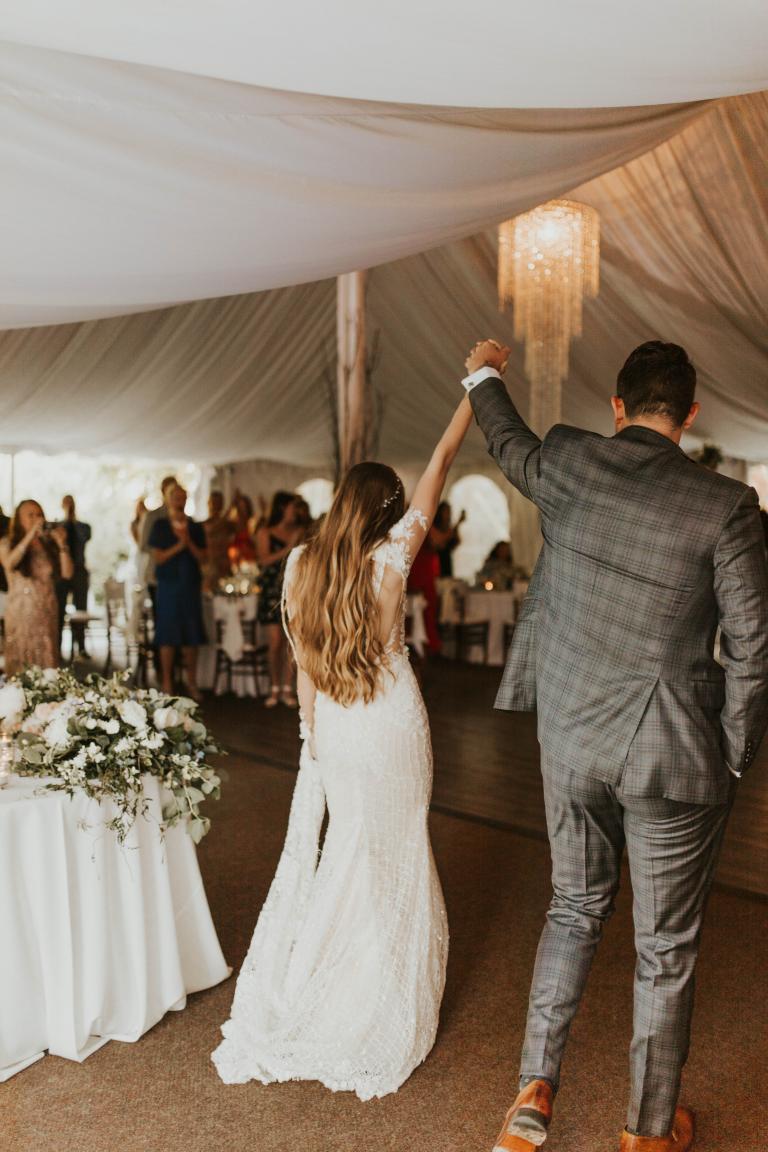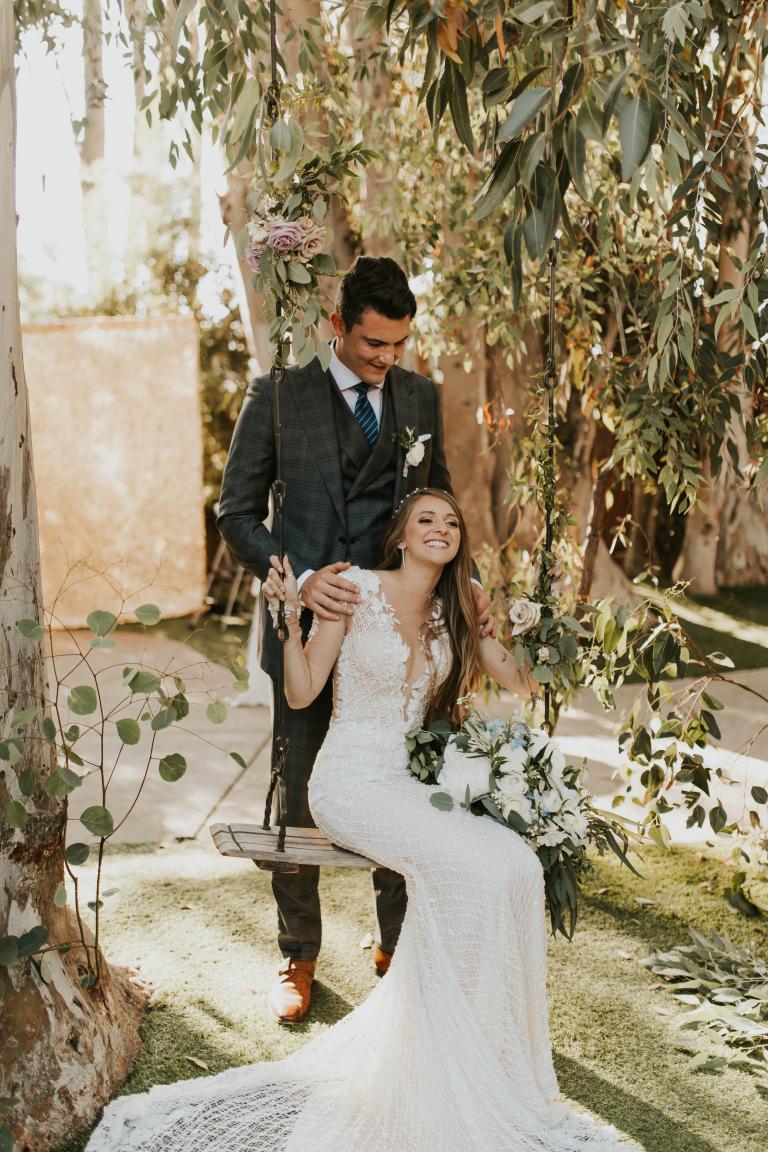 What advice would you give to all our future brides?

My advice would be to enjoy the process as much as possible because it will fly by. We all know wedding planning can be very stressful and you want to make everything perfect. I know I was guilty of this. But putting that pressure on yourself to make things perfect, will only create more stress and you won't be able to enjoy everything as much as you could. That's why I would highly suggest starting planning as soon as possible. Give yourself that time to plan things how you want and doing so will give you more time to enjoy it. I would also highly suggest creating an account on one of the wedding sites. I can't stress enough how much this helped me during the entire process.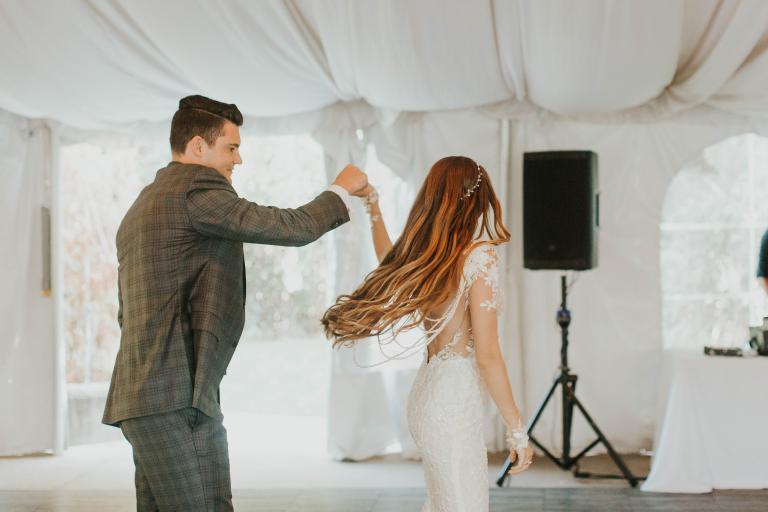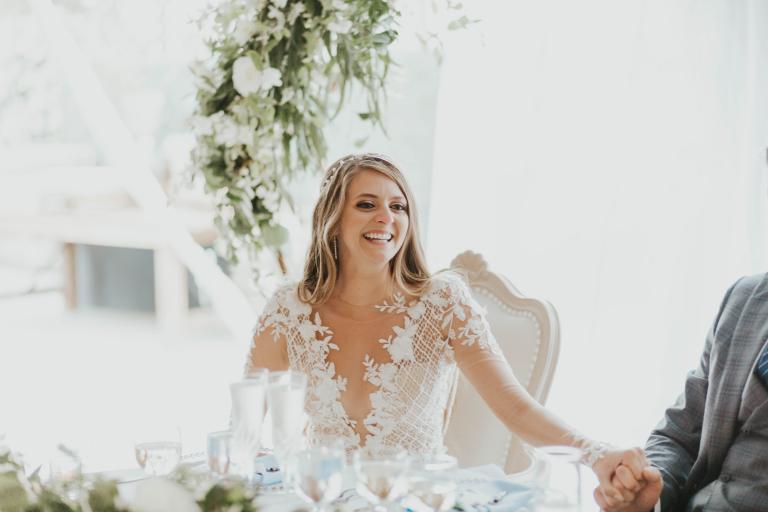 What moment from your wedding will you never forget?

I will never forget walking down the aisle to meet my husband, tears in my eyes and so much love in my heart. I could feel the love coming from everyone there, our family, friends and Dan, it was something I will forever cherish. 
Finish your registration for {City} Trunk Show