FREE SHIPPING & RETURNS WORLDWIDE!

DUTIES & TAXES COVERED WORLDWIDE
Find your nearest boutique
Our GL bride of the week is the beautiful Kinzey Ray. Kinzey had always envisioned Paris as a part of her wedding story and once she got to live her dream come true she insisted on taking a European honeymoon trip before the big day - she even brought her wedding gown with her to take some unforgettable images. Despite her unconventional decision, believe her when she says it was a once in a lifetime experience!


How did you meet your husband?

We met through a mutual friend 6 years ago
How did you he propose?

We dated for 5 years before we got engaged. I guess our proposal story started a few years prior to the actual engagement. We did the long-distance relationship for a couple years while I was modeling in California. When you do long-distance relationships you have to get creative to keep the spark alive. One day I was cutting things out of a magazine to put on my vision board, and I thought it would be funny to write him a ransom note like you see in movies with the cutout letters. I pasted my ransom/love note on a big poster board and mailed it to him. In it, I told him to take me to Paris and give me all of his love. Going to Paris had always been a lifelong dream of mine that I talked about all the time. Anyway, I moved back to Utah a couple of years later, and we booked our trip to Paris! We went to Europe for 2 weeks, jumping around to a few different countries while we were there, the last stop being in Paris. On our last night in Paris, we walked over to the Eiffel Tower late at night to watch it sparkle one last time before we flew home the next day. It was 1 AM in Paris, and that's the last time the Eiffel Tower sparkles for the night. The streets felt deserted; it was just us two walking right next to the Eiffel Tower, that's where he got down on one knee and proposed right as the Eiffel Tower started sparkling. It was absolutely perfect and a dream come true! Before we even left Paris I knew instantly I would want to bring my wedding dress back to Paris to get beautiful photos taken in it next to the Eiffel Tower…little did I know at the time of the amazing honeymoon adventure we would embark on a year later…..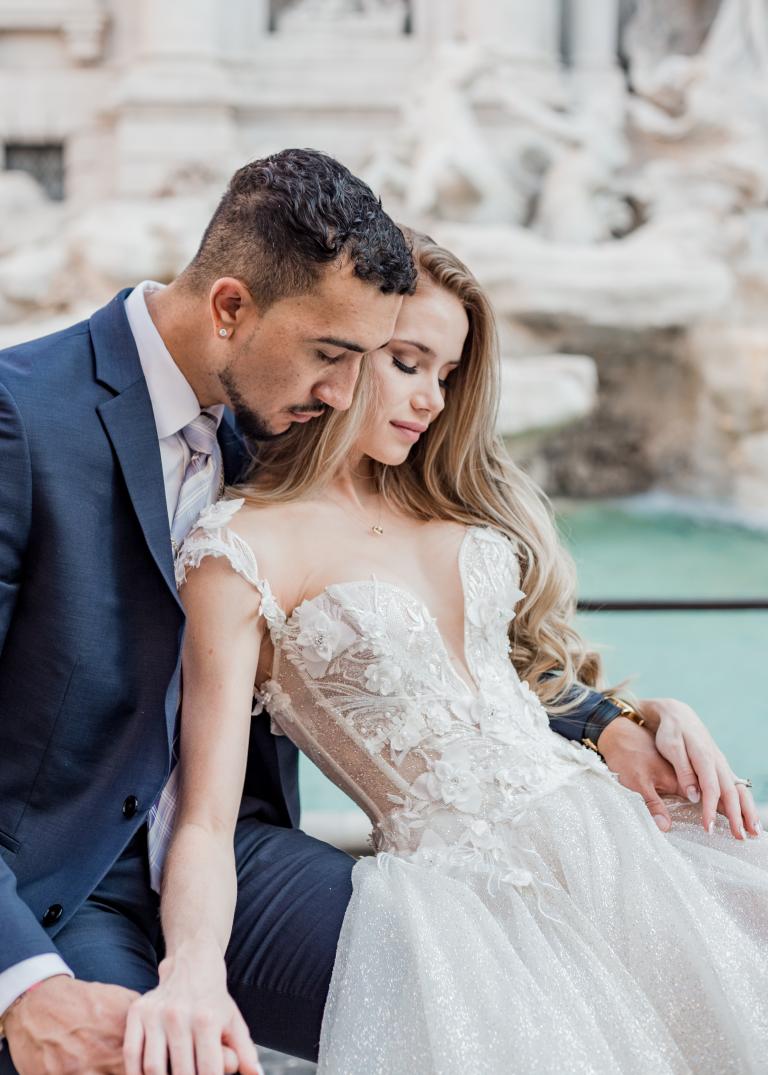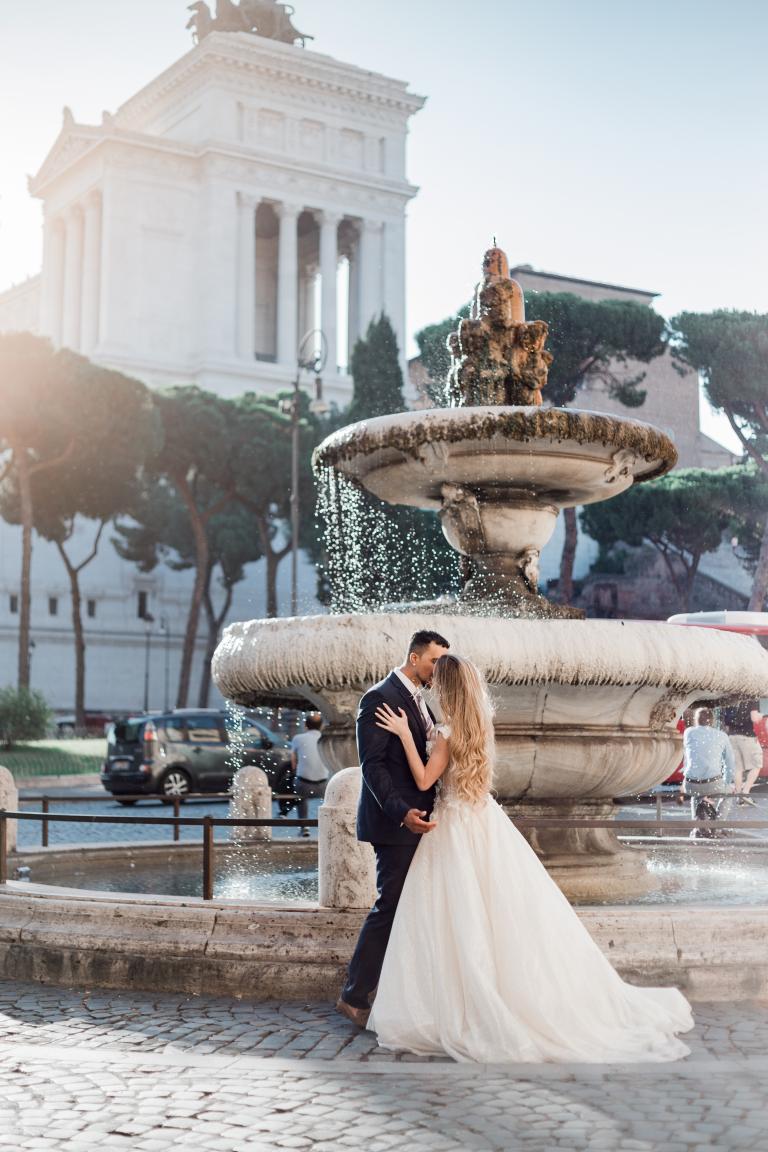 Where was your wedding?

We had our wedding at the Utah State Capitol Building
What was the theme? Did it require special planning? Share with us

My husband and I love to travel, hence our wildly outrageous pre-wedding honeymoon adventure photos we took in Europe! We decided to go on a "honeymoon" before the wedding and take my dress with us to get photos while we were out there. So the theme of our wedding was travel! We got all of the photos back before the wedding, had them blown up and displayed during the reception along with other photos of the different places we've traveled to. It took LOTS of special planning. Due to the fact that we had to book photographers in Paris, Rome, and Santorini make sure we got the photos back and printed before the wedding. Not to mention dragging my dress through Europe with us for 2 weeks was quite the adventure on its own. The behind the scenes photos of having the dress with us are pretty amazing. We also had lots of Paris themed decorations to go along with the theme as well. I absolutely love the way we did things, even though everyone thought we were absolutely insane to take my wedding dress to Europe BEFORE the wedding. So many people were concerned it would get lost or damaged before the big day, even my husband was concerned. But when a girl knows what she wants, she knows what she wants. Everything went absolutely flawless with the photos in Europe; the pictures turned out better than I could have ever imagined. My friend gave me one piece of advice while planning my wedding; she said to make sure you have one thing that makes your wedding unique to you. I had the hardest time coming up with that "one thing"…I was a little frustrated, to be honest, while I racked my brain of what could be unique for our wedding. Well, I would say our grand pre-wedding honeymoon adventure to get wildly outrageous bridal photos in Europe is about as unique as it gets!!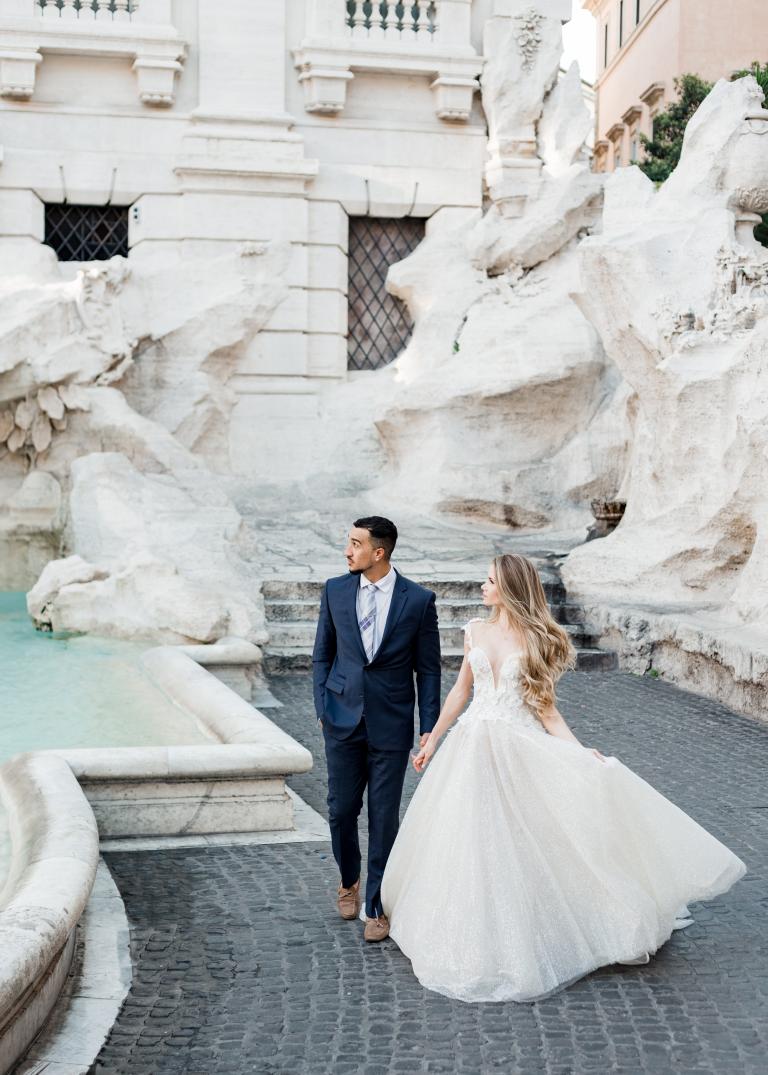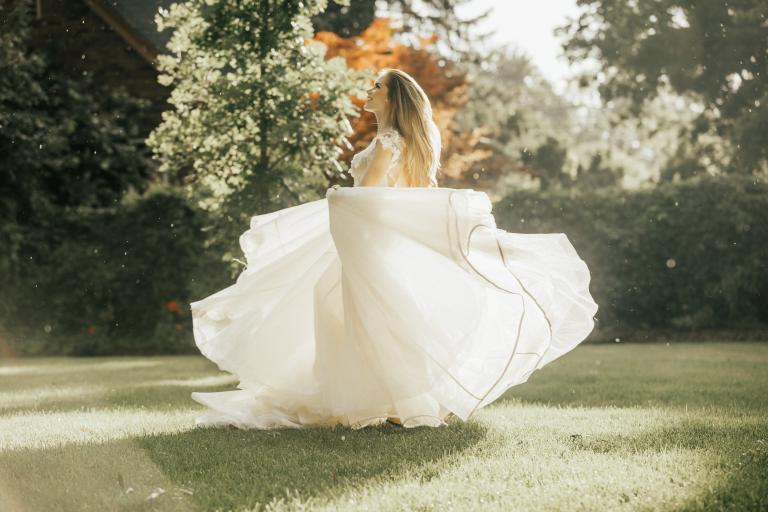 Which was your favorite part?

My favorite part …oh my how do you pick one favorite part?! It was all so unbelievably magical!! Honestly, it was so amazing to do our little pre-wedding adventure, to take time for US and make it all about US before the craziness of the wedding day where you're pulled in a million different directions. It was also so special to take that time to get photos in Europe because in a way I felt like I got to marry my husband multiple times all over the world over the course of 3 weeks. Then to finish it off in our home-town with all of our family and friends was pure magic. My favorite part of the wedding was the ceremony….I wasn't sure if I had ruined the magic of my big entrance coming down the aisle since my husband had already seen my dress multiple times before the wedding. You know how they say the best part of a wedding is seeing the groom's face as the bride comes out? That's always my favorite part too, and a part of me thought I had ruined that with my wild idea of getting pictures in Europe. Well, my favorite part was coming down the aisle, getting to the altar and seeing a glistening tear on Taylor's cheek, it absolutely melted my heart. His vows were absolutely amazing too; they definitely blew me away, he put a lot of thought and effort into writing his vows.
How was your experience with the Galia Lahav brand?

My experience with GL was nothing short of amazing!!! I definitely felt like a real-life princess wearing that dress! I wish I could have bought 10 wedding dresses to wear because they are all so stunningly beautiful! My friend Aley introduced me to GL right after I got engaged and I was instantly OBSESSED and knew I needed one for my big day! It only took one visit to the flagship store to find my dress and the rest was history!!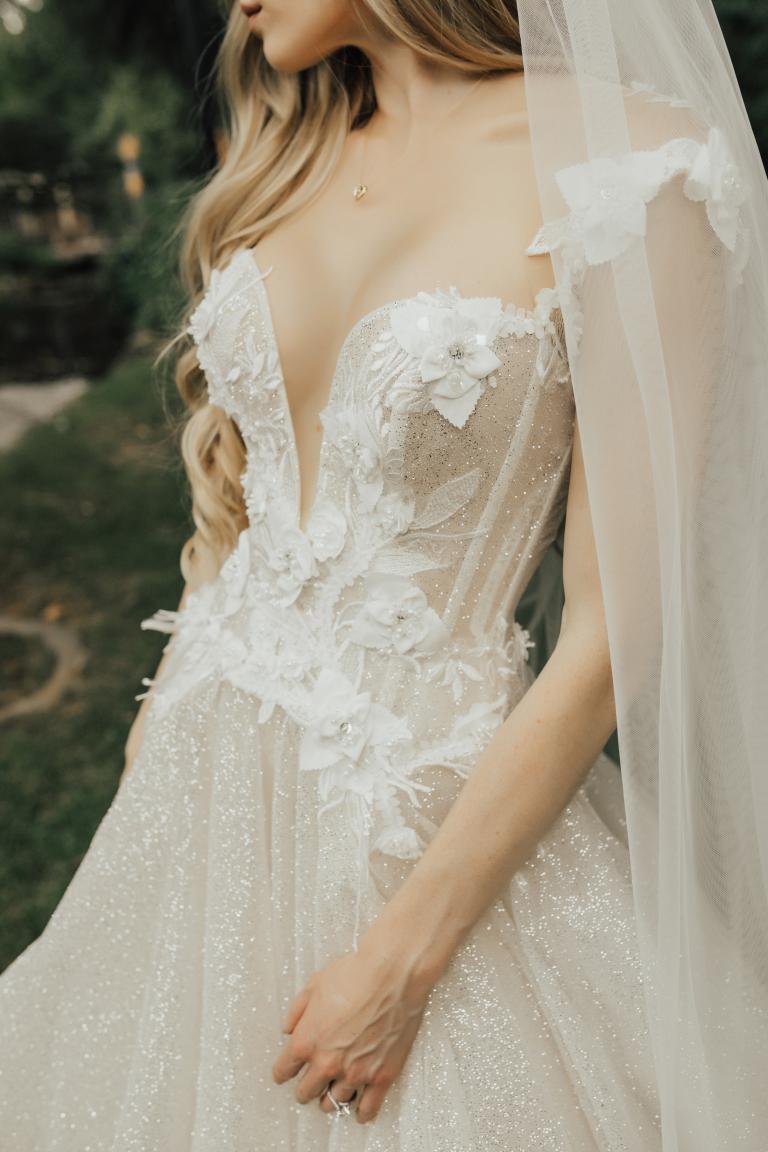 What did you enjoy the most about planning your wedding?

I loved all the extra time I got to spend with my family and friends through the course of planning the wedding. Between all the appointments with the vendors, wedding shopping, planning parties, bridal parties, just because parties, I feel like the past 8 months were a non-stop planning party with all my favorite people and I loved every minute of it!! We all get so busy in our day to day life and overbooked schedules that sometimes we forget to stop and make time for all the people that we care about most. So absolutely loved having every reason to spend more time with all the people I love.
Was your wedding the way you dreamed it?

My wedding was an absolute DREAM!!! I am anxiously awaiting my wedding video and photos of the actual wedding in Utah to come back so I can relive it all over again. It went absolutely perfect, and I wouldn't change a thing…except if it could have lasted a little longer, it went so FAST! Taylor and I took dance lessons months leading up to the wedding to have a choreographed first dance, despite being nervous about messing up, we performed it flawlessly. All of our loved ones came near and far to celebrate our love. The decorations and set up was absolute magic and couldn't have turned out any better. I loved being able to commemorate my sister that had passed away in some of my wedding decoration choices so she could be there with me. I used calla lily flowers in my bouquets, the same flowers that she did for her wedding. My "something blue" was a ribbon from my bridesmaids dress that I wore at her wedding, I had that tied around the handle of my bouquet. The only thing missing from my "dream wedding" that I pictured was having her there, but I could absolutely feel her there with me in spirit as I married the man of my dreams.
After all, I truly believe it was her that sent him into my life, to begin with. About a year and a half after my sister passed away, that's when I met Taylor (my husband)…our first date was actually on my sister's birthday. I knew in my heart she sent my dream man into my life to give me a reason to smile even on the hardest days.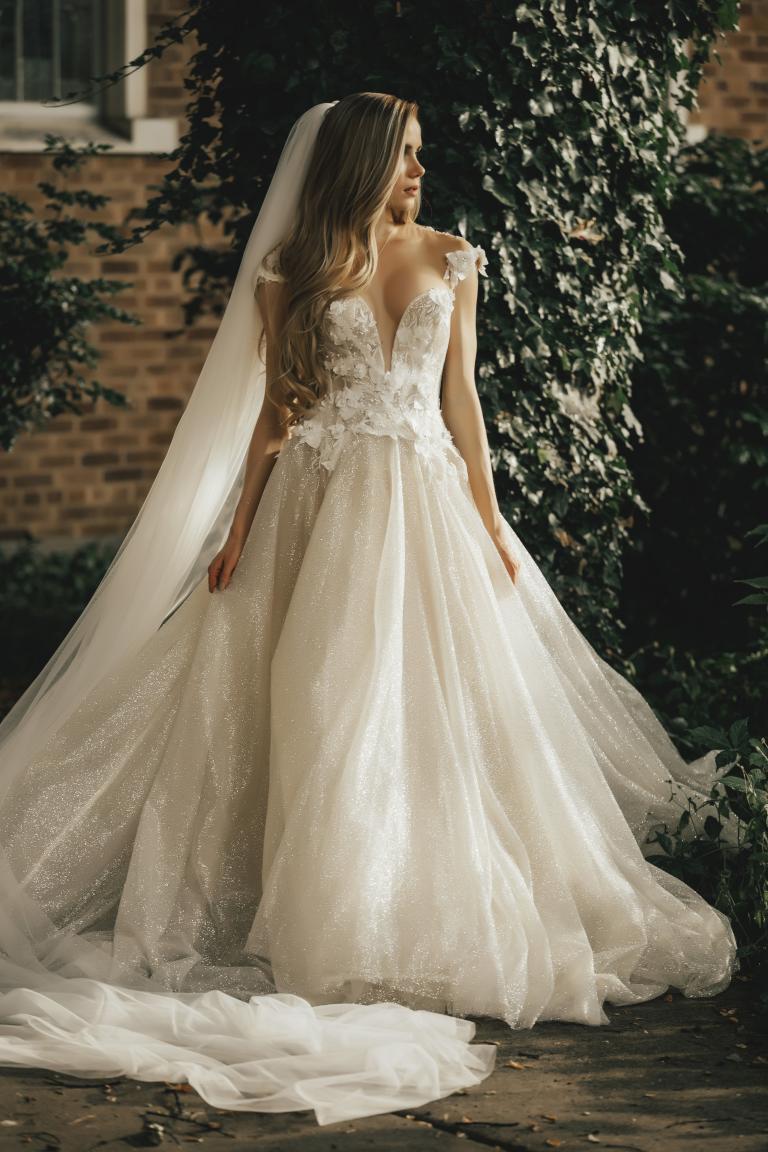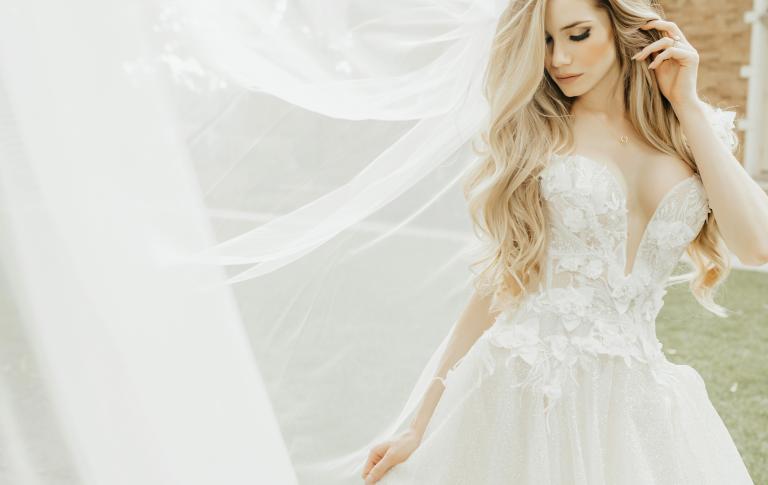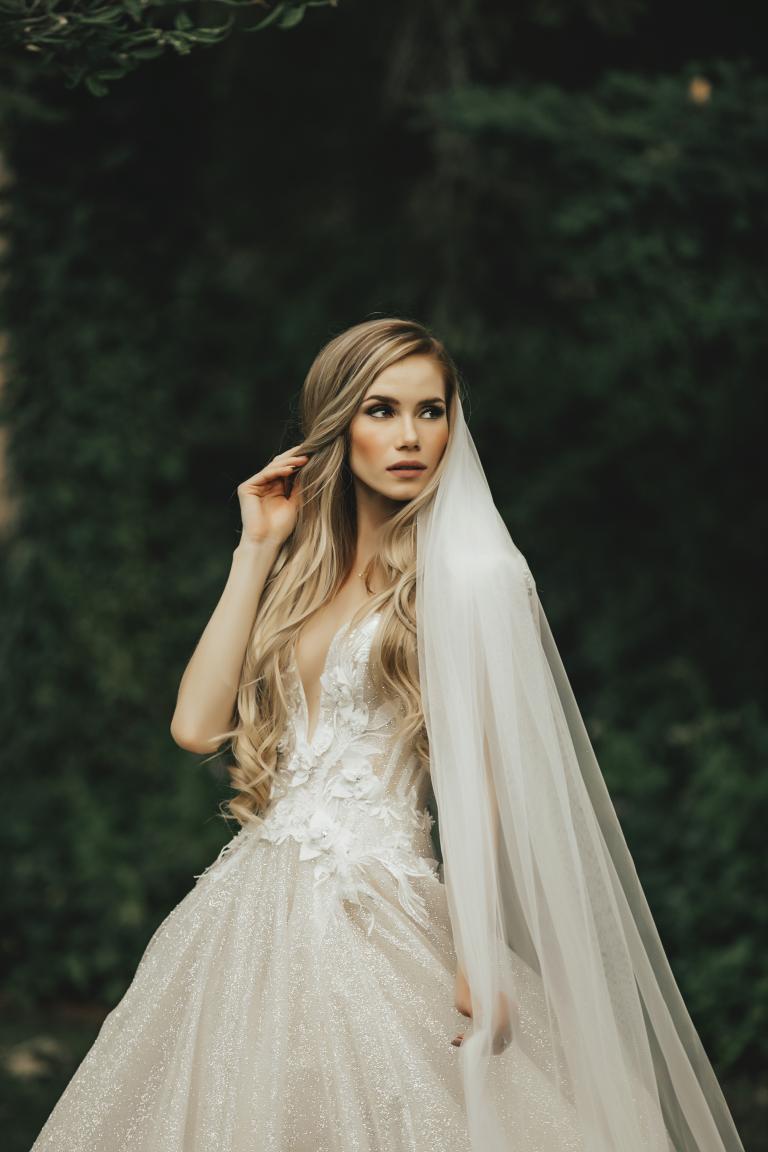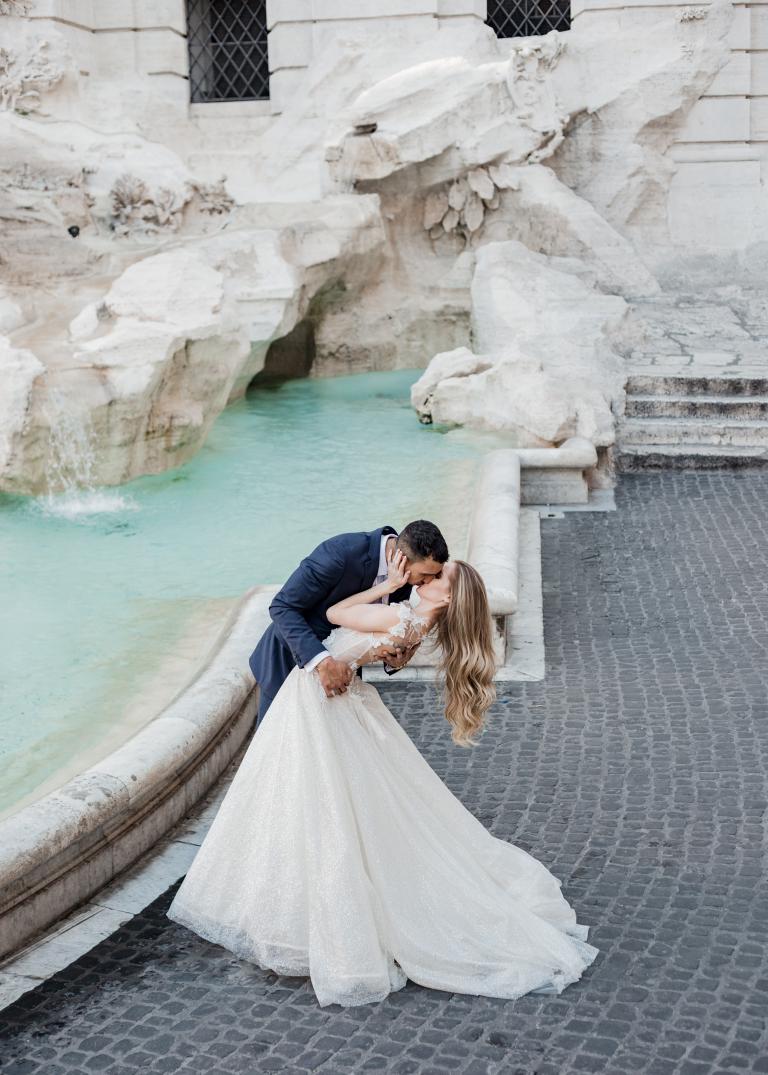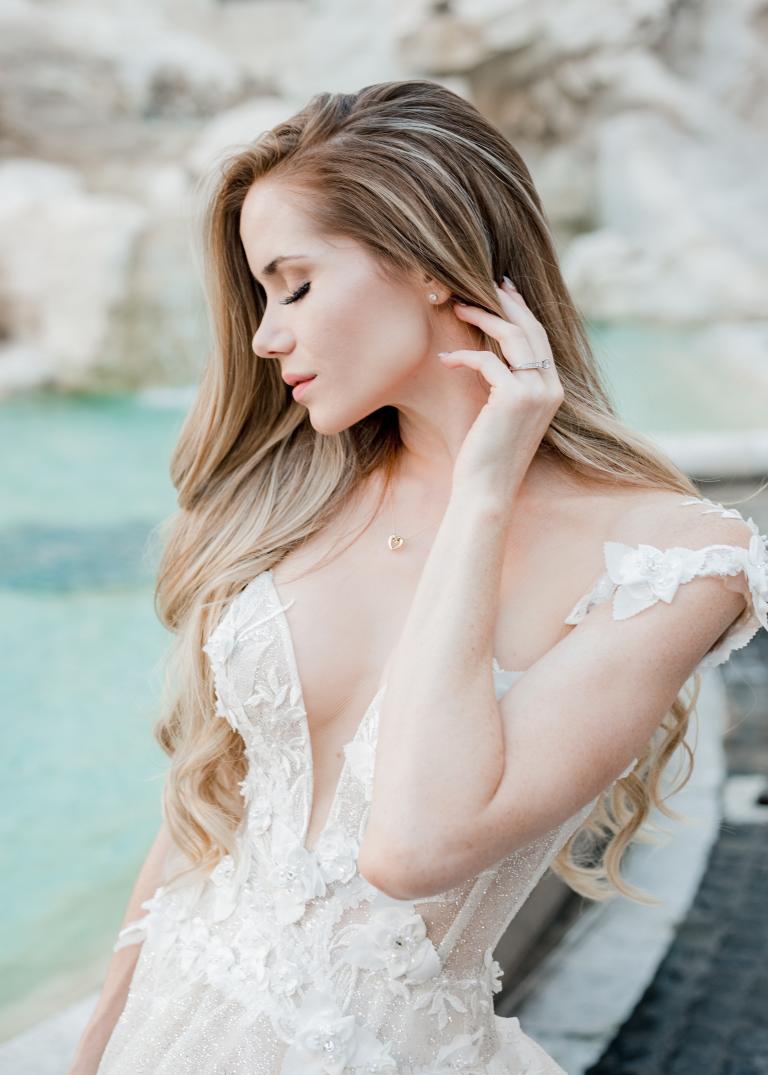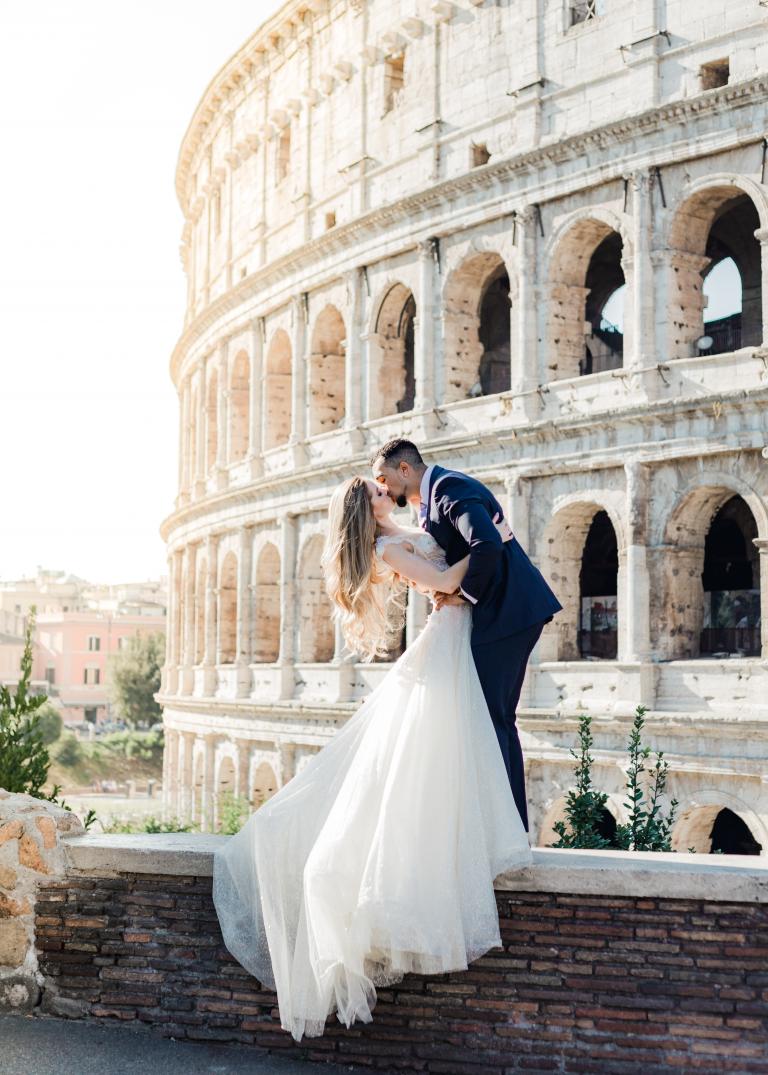 Finish your registration for {City} Trunk Show