FREE SHIPPING & RETURNS WORLDWIDE!

DUTIES & TAXES COVERED WORLDWIDE
Find your nearest boutique
Our GL Bride of the week is the beautiful Khyrista Denise. On the occasion of her wedding with her fiance Anthony, she wore our G-802 from our GALA bridal collection N.3. The couple hosted the ceremony in Khyrista's home town, Kansas City. Khyrista shared in the following interview her favorite wedding memories, insights on the wedding planning and the reason why she fell in love with our G-802 wedding gown.
Tell us a little bit about you and your husband. How did you two meet?

Anthony and I became friends through mutual friends! Anthony knew my friends from undergrad as well as my younger cousin whom he went to undergrad with (small world). When we realized we had MANY mutual friends in common, we instantly made a connection. Our first official date was December 2016, and we literally have been inseparable since. Our relationship was completely long distance up until our wedding. I was in medical school in Tennessee and he was working as a Pharmacist in Ohio. We became pros at scheduling our dates and time together around my many licensure exams and busy schedules. Thankfully, when we met I was half way through medical school, so we had an end goal in mind! We knew pretty quickly that our relationship was special, and looked forward to spending the rest of our lives together.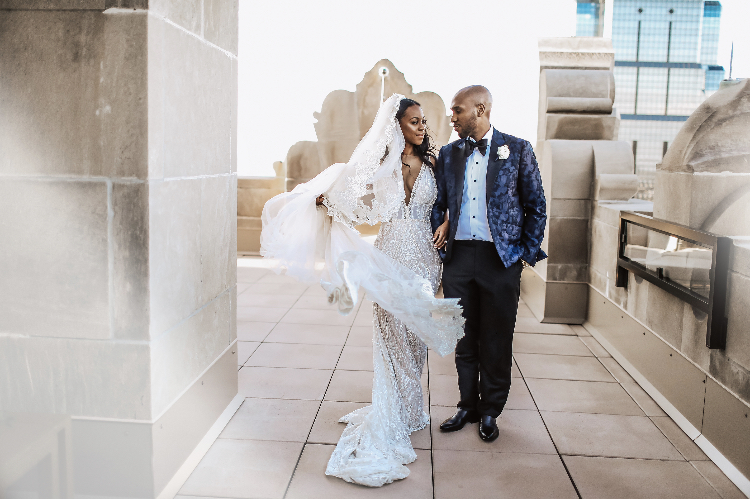 How did he propose?

I went to a Pediatric Medical conference in Florida for a few days in Spring 2018. Anthony came to meet me towards the end of the week to hang out with me. Upon arriving, Anthony was giddy and had many dates planned for us throughout the weekend! Each date, included a gift and note. The last gift and note I opened on the beach during sunset,  where the most perfect proposal happened. We were ecstatic!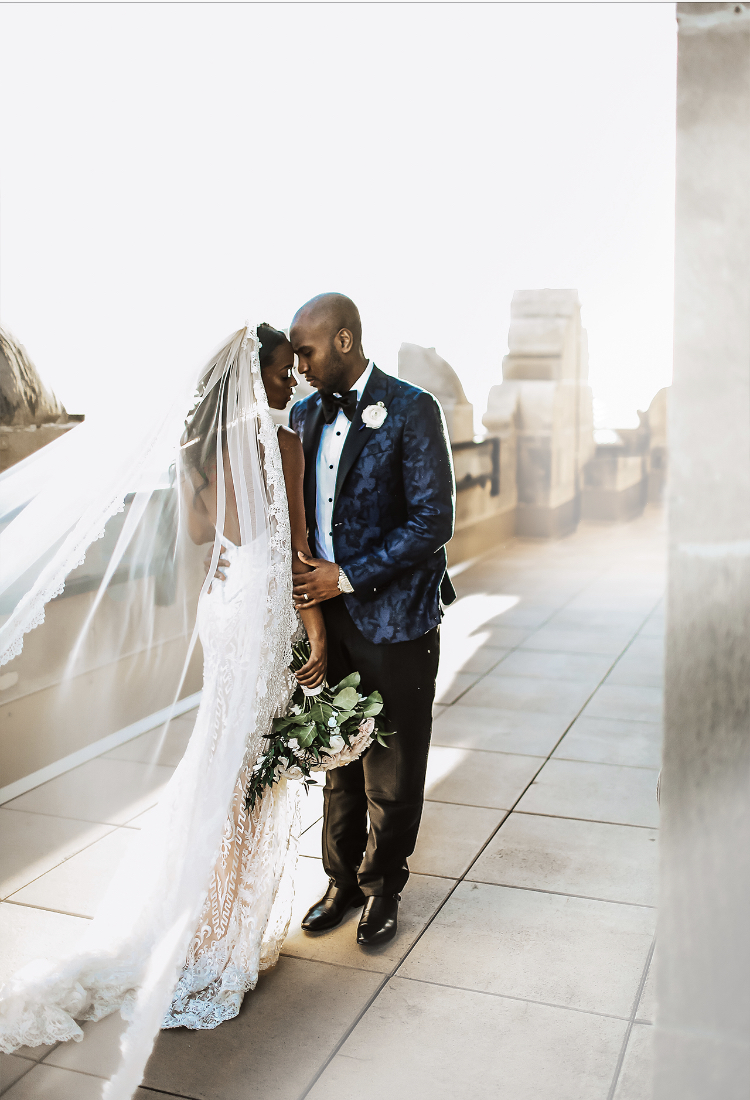 How did you find your perfect dress? And how did you decide to buy it?

As a new fiance, everything is EXCITING, right? You want to plan your wedding asap and probably have thought about what kind of dress to wear on the big day. For me, I gave myself 8 weeks before I started shopping after the proposal. WHY 8 weeks? Well…I wanted to just bask in the moment of engagement and ..  I wanted to shed a few pounds before I started hunting for the BEST dress.

I first went to an American chained, bridal store. I thought this would be a PERFECT place to start; to get an idea of what type of silhouette I wanted. I tried on about 10 -15 dresses, which was actually exhausting. ( I recommend having a person come with you for moral support and to help you in-and-out of the dresses). I chose my mom to come with me for the first try on's. I wanted her to experience it with me. I QUICKLY realized what dresses looked good on me and what type of dress did not. Things to consider: hip size, breast size, sleeves/no sleeves, halter or strapless.

After the first bridal store,  I went to Dress Theory, which is a small boutique in Nashville. I loved the vibes and personal attention of the shop. It was smaller and had a select group of dresses that I thought would match my style. The associate brought me Galia Lahav brand collection after I described what type of dress style I liked. I immediately fell in love. I tried on 5 different dresses from the designer but loved GALA style 802 the most. After one week of processing this huge decision, I bought the dress!!  The dress took a total of 8 months for it to be ready for pick up. It was the BEST decision ever, I absolutely love my dress.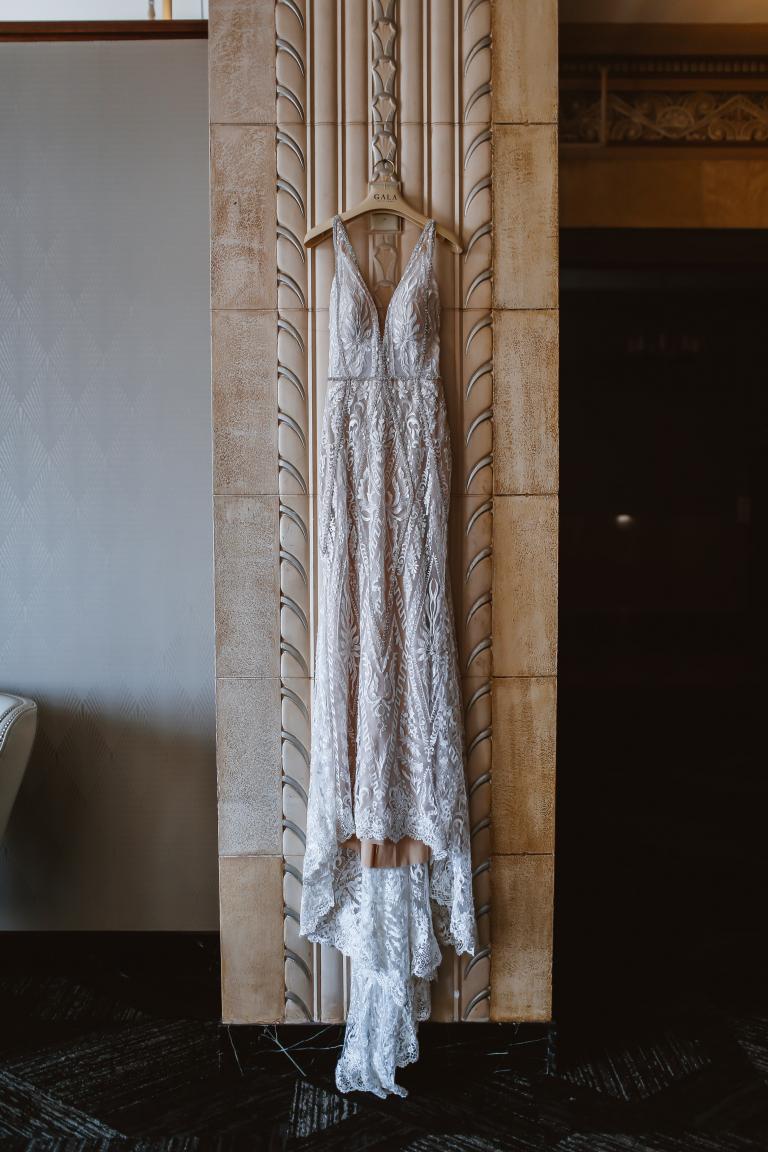 Where was your wedding?

Kansas City, Missouri: Power and Light GRAND HALL
What was the theme? Did it require special planning? Share with us.

We knew from the beginning of our engagement that we would need to invest in a wedding planner. We contacted our wedding planner a few weeks after being engaged. We planned for a 1- year engagement and needed a full-service planner. Myself and now husband both lived out of state from where the wedding would be taking place (Kansas City-my hometown). After exhausting a list of planners and reading all reviews, we were sold on our choice of a planner–and boy, we are so happy we did! Our planner from the jump was punctual, organized and wonderfully thorough. We shared visions of what we wanted for the wedding and she took it from there. She set up all of our meetings with the best vendors in Kansas City. Our planner was well known in the area, which makes the process even easier. She had a list of vendors that she knew well. This is advantageous because: 1.) if the vendor is out of price range for your particular budget, she could find another one easy. 2.) If the vendor didn't fit your particular wedding style, she could suggest one that may work better. 3.) ALL the vendors loved her, therefore they loved us! The day of the wedding, I was so relaxed and peaceful. She took care of everything. I did not have to worry about where my overnight bags would go (she had it sent to my hotel for the night). She even arranged for food to be set up and ready for my girls while we were getting dressed! GREAT experience.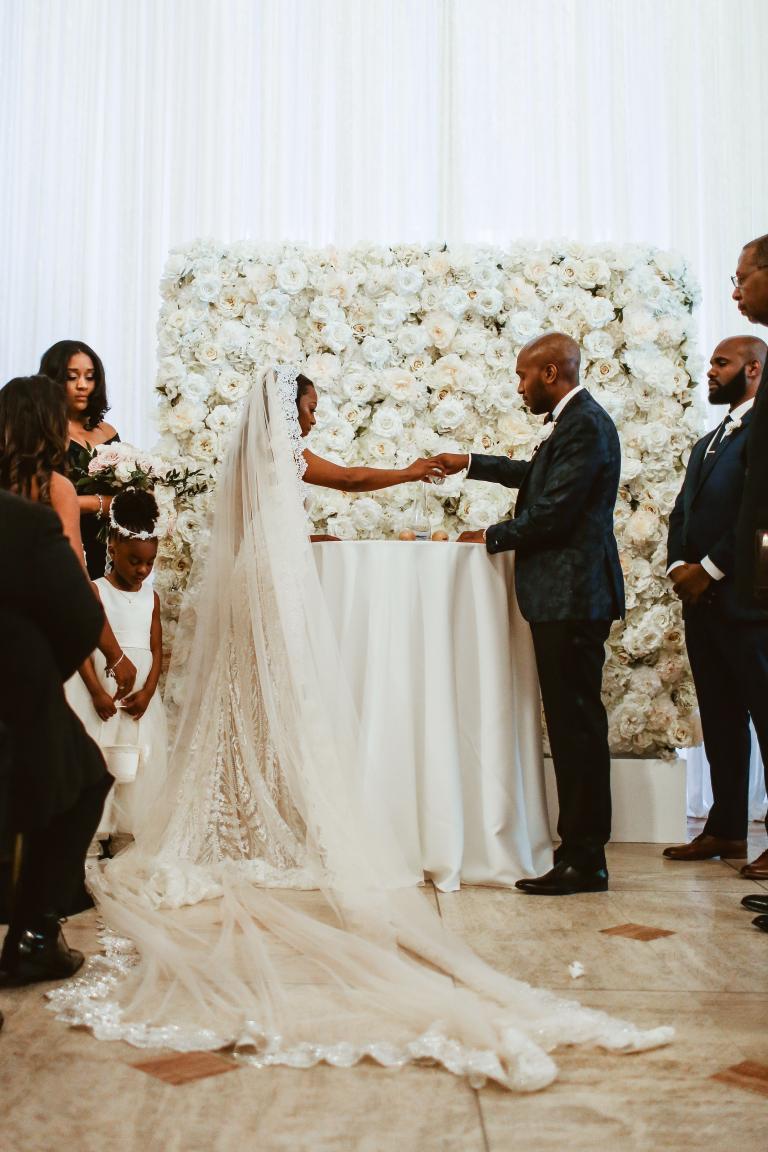 Which was your favorite part?

The most enjoyable part of the experience was planning all the events of the wedding and choosing how the wedding would look! I enjoyed flower shopping, cake tasting, and dress shopping. I took as many video and pictures as I could throughout the year engagement.  I appreciate so much the support received from everyone I met while planning the wedding.
How was your experience with the Galia Lahav brand?

My experience was the BEST! I knew after trying on the Galia brand, that it was the one for me. The fit, style, and feel of the dress was like no other. I  tried on 10-15 dresses before trying on the Galia Lahav brand collection. Without fail, each dress fit more superior than any other dress. The hardest part was deciding WHICH Galia dress to get. It was so hard choosing just one, as they were ALL so lovely! I am in LOVE with my choice of dress: GALA style 802  and matching veil style 1018.
Where did you purchase the dress?

I purchased my dress from the Dress Theory in Nashville, TN!
What did you enjoy the most about planning your wedding?

I absolutely loved the WHOLE process of wedding planning and all the special events leading up to the wedding! With the help of my fabulous bridesmaids and family, we had an engagement party 4 months after being engaged in my fiance's hometown. We chose his hometown since the wedding would be in mine. I had a bachelorette party with all 10 bridesmaids, 3 months before the big day in Miami, Florida. Lastly, 2 months before the wedding my Matrons of honor + bridesmaids hosted a bridal shower for me. I enjoyed every moment of each event and spending time with the best of friends and family.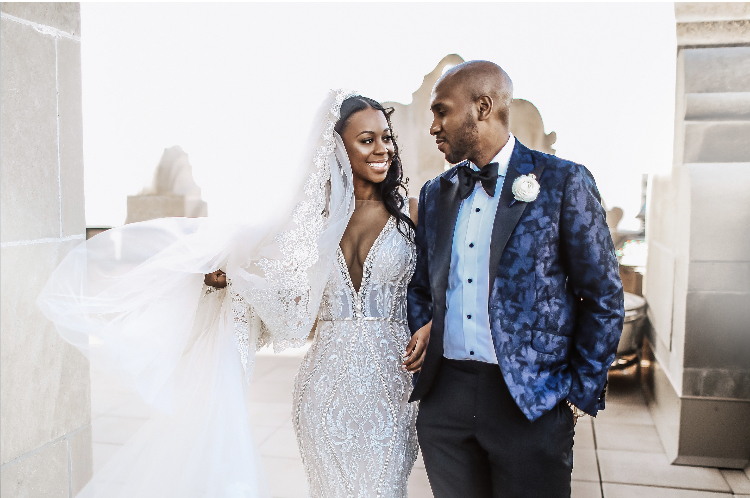 What advice would you give to all our future GL brides?

Enjoy the engagement! Whether it be long or short, appreciate each stage of the process.

My advice for wedding dress shopping:

What type of dress style are you looking for? OR are you open to different styles?

Would you prefer a boutique experience or open to chain stored facilities?

Most importantly: What is your BUDGET? This is super important for obvious reasons, but it's really important to stick to the price range; because when you see all the beautiful dresses, you may sway a bit…or ALOT. "Nothing else matters!!" lol

** Do not be afraid to ask for help! It can be overwhelming to do it alone. Making to-do lists and delegating tasks, can be very helpful.

** Lastly, be kind to yourself and enjoy! 🙂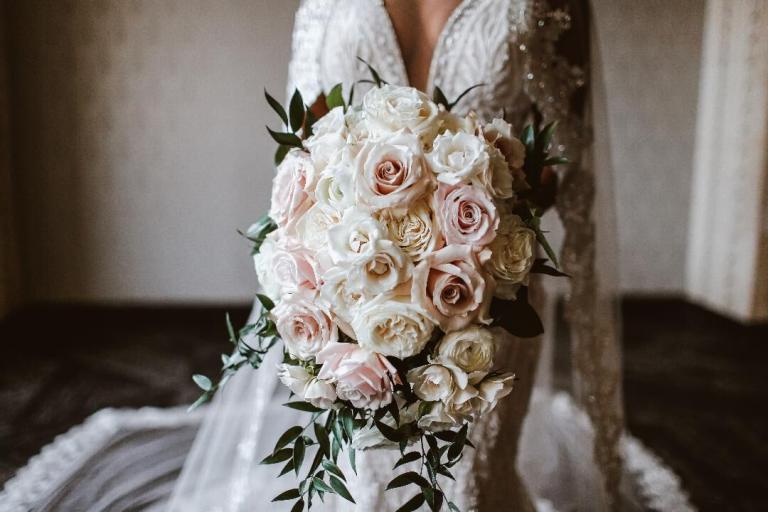 Was your wedding the way you dreamed it?

My wedding day was way better than I could have imagined. All the many months of planning came together so perfectly. The day goes by so fast! I am still in awe of the wedding day and love looking through video and pictures! What a dream!
Finish your registration for {City} Trunk Show