FREE SHIPPING & RETURNS WORLDWIDE!

DUTIES & TAXES COVERED WORLDWIDE
Find your nearest boutique
Our beautiful GLbride of the week is: Kelly Goldstein. She wore the Arabella gown from the Le Secret Royal collection and looked like a true princess.
Kelly met her husband Dan while they were out at a happy hour bar. Kelly was a recent college graduate applying for jobs and was networking with Dan's friends and colleagues to get their business cards.  She ended up with an interview at Dan's company, and landed herself a job there two weeks later.  Although in different departments, the two spent a lot of time together, and ended up falling for one another.  Kelly initially feared having a workplace relationship, and kept their relationship a secret until they were dating for a full year and she was sure it was serious.  They worked at the same company for four years before she ended up switching jobs.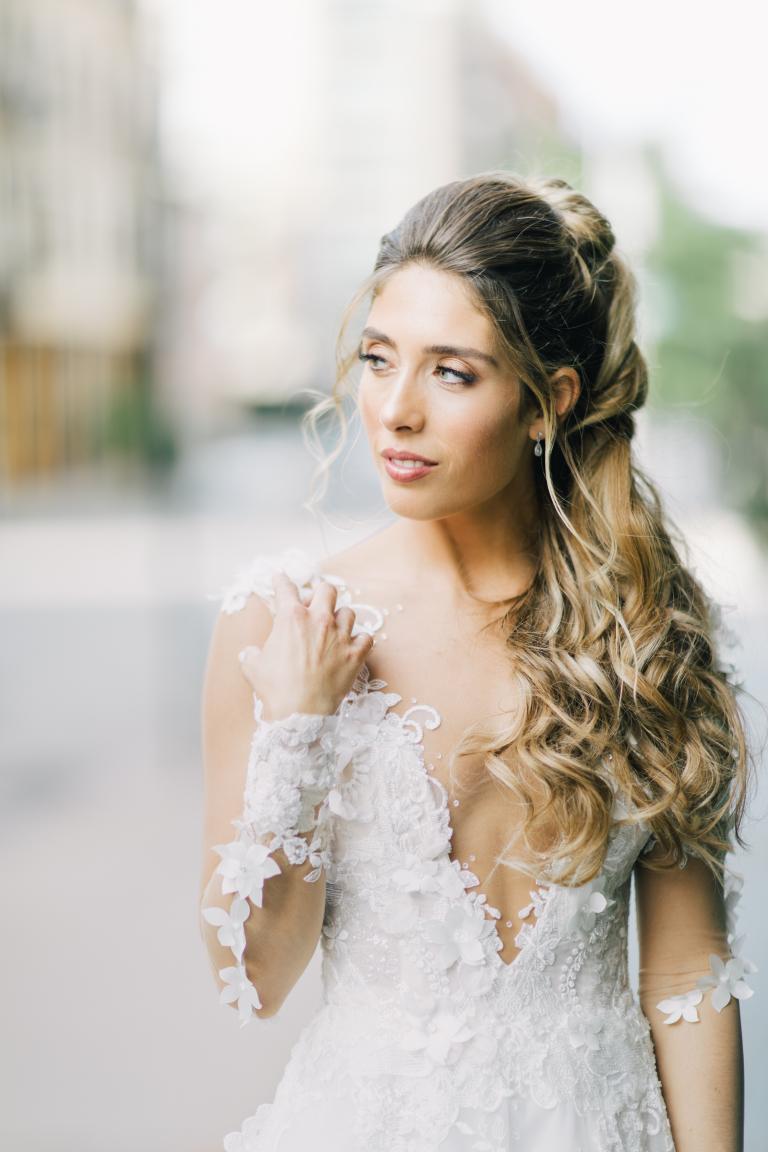 A few years into dating, Dan notified Kelly of a work BBQ he was hosting weeks in advance on their rooftop, which coincidentally was the same rooftop where they had their first kiss.  Kelly even received an email from one of his employees confirming the details of the event, and Dan told her it would be rude of her if she didn't go and make an effort with his employees.  When Kelly arrived at the rooftop she saw Dan standing there alone surrounded by rose petals and with a bottle of champagne.  She immediately knew what was happening and began to cry.  Dan could hardly utter out the right words before he got down one one knee and proposed.  After, he told Kelly he was taking her to a private dinner.  In the car, Kelly tried calling her friends and family to tell them the exciting news, but to her dismay found that no one was answering. When they finally arrived at the restaurant Kelly was surprised to find all their family and friends waiting for them.  She was completely shocked, and as if this wasn't enough, Dan also planned a trip for them to go to Fire Island that weekend.  Such a dream!
Initially, Kelly's dream wedding dress was a tight mermaid silhouette with sleeves and a low back.  However, when she tried on dresses like this she felt she didn't look enough like a bride.  After searching endlessly on social media, Kelly stumbled across the Arabella dress, and after getting approval from her bridesmaids (of course), she went on a quest to try and find it.
Many of Kelly's friends had told her that Galia Lahav's dresses resonated with her personal style before she had even stumbled across the brand herself.  After finding the Arabella dress, Kelly realised they were right, and she knew she needed to find a store in NYC that carried Galia Lahav dresses.  It was just her luck that Bridal Reflections was having a trunk show that month! After trying on the Arabella, Kelly knew it was the dress of her dreams and she had to have it.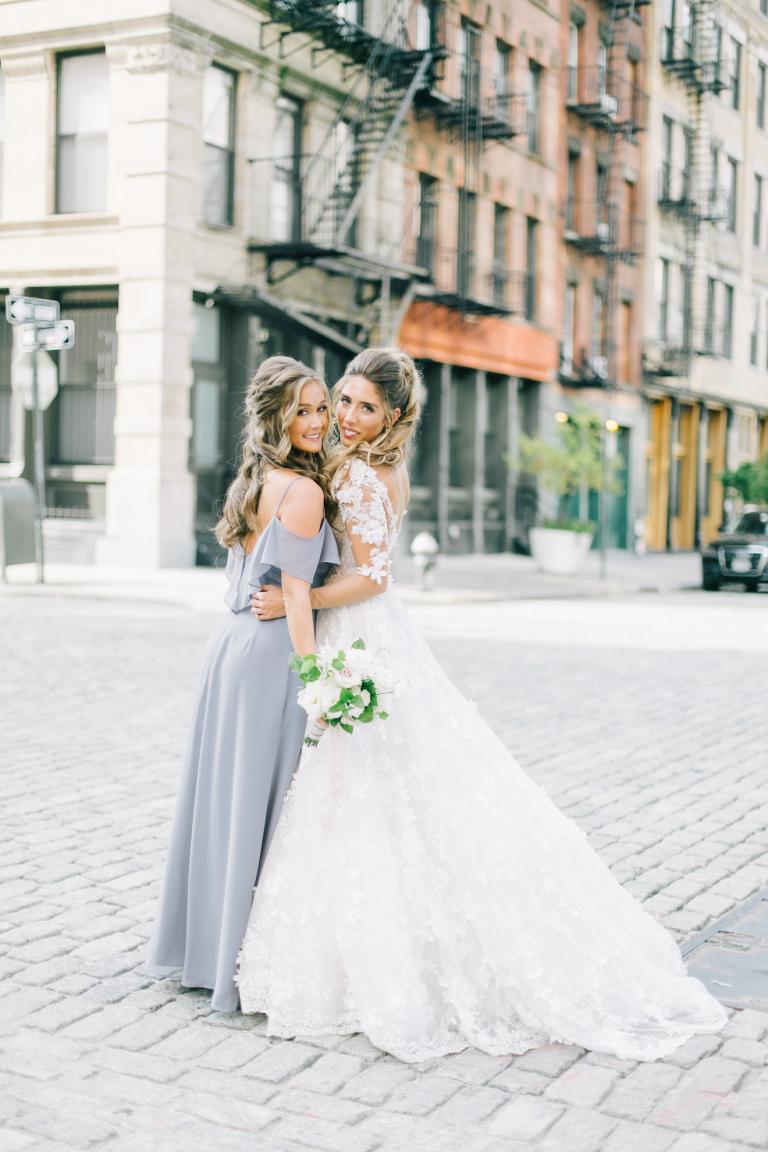 For the wedding party, Kelly and Dan wanted to create a secret garden oasis amidst the concrete jungle of New York City.  They had their reception at the Tribeca rooftop in New York City, and covered everything with greenery and white/muted blush tones. Kelly said she had never been one of those girls who dreamed of her wedding all her life, and had the mentality that wedding decisions should be based on what the couple wants, not just on what the bride wants. Her and Dan both knew they wanted to be married outside with a relatively informal ceremony, and that the purpose of the party was to have fun and celebrate with their family and friends from all over the world!
Kelly joked that her favorite part of the wedding planning process was the food tasting, but that she also loved watching all the details come together the way she had intended.  Overall, the evening was better than she ever could have imagined.
Finish your registration for {City} Trunk Show