FREE SHIPPING & RETURNS WORLDWIDE!

DUTIES & TAXES COVERED WORLDWIDE
Find your nearest boutique
Our #GL Bride of the Week is the stunning Katherine McGregor, who walked down the aisle in our Estee gown from the Fancy White collection. Katherine and her fiancé held their outdoor ceremony and reception at the luxurious Pelican Hill resort. In the following interview, Katherine shares with us how she kept her wedding day plans on track during the pandemic and the special moments she'll never forget. As told by Katherine: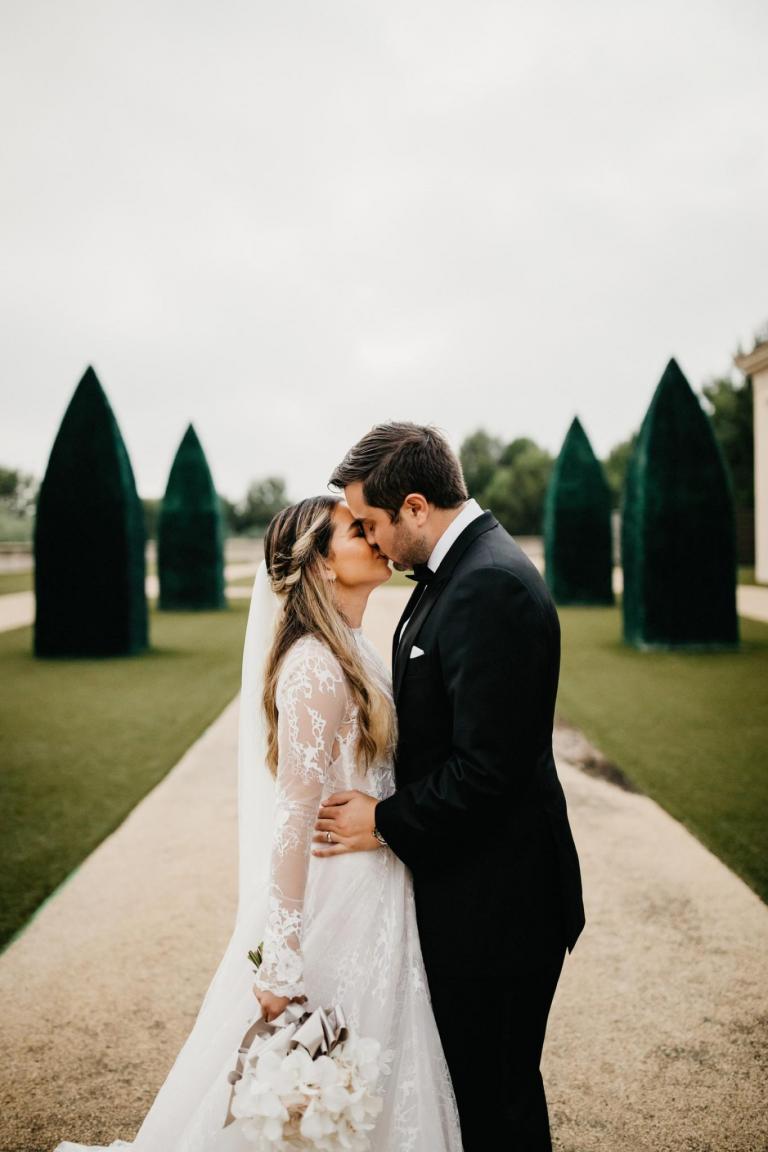 How did you meet your husband? Tell us a little bit about your relationship.

I met Andrew through my parents and church. I was away at UCLA when he moved to my hometown in Southern California. My family was hosting a backyard party for the church, and I was home for the weekend. The second I saw him, I immediately wanted to introduce myself to him. 

After a few weeks of texting, he asked me out on our first date. When he came to pick me up, he brought a bouquet of flowers- sunflowers, which are my favorite. That has never happened to me before, and it was the moment I knew I wanted to marry him. He is genuinely the kindest human being on this planet. Andrew works with kids, so he has the patience and gentleness that very few have. 

We have gone through a lot together. He took care of me when I got really sick in 2017 and was my rock when I was finishing up my degree. Even in hard times, we are always making each other laugh. When quarantine started, I was scared about everything happening in the world, but never fearful of Andrew and my relationship. We got even closer during that period and passed the time preparing for our marriage and learning to cook together. He was the best quarantine buddy.
How did he propose?

He proposed to me on a private beach in Crystal Cove, Ca the week before Thanksgiving. Despite my detective skills, it was a complete surprise. In hindsight, the hour drive from my home in Palos Verdes to the beach must have been awful from Andrew. I was asking him a billion questions about why his cousin from Crystal Cove would want to buy his used Honda Pilot, completely unaware that this was a complete ruse to get me to this beautiful beach.

Once I walked around his car to get to the oceanfront house, the whole picturesque water, framed by stunning cliffs, appeared. I immediately noticed this romantic set up on the sand and immediately thought, "Aww that's nice. Someone is gonna get proposed to". It wasn't until he took my hand that I completely burst into tears, finally putting the pieces together. My family friends at Medawar Fine Jewelers in Palos Verdes, Ca designed the most beautiful custom ring for me with the help of Andrew, his mom, and my mom. I barely wear jewelry, but I could not stop looking at the ring or my new fiancé. After he asked me, both of our families popped out behind a shed to surprise us. My brother-in-law hid in a trash can.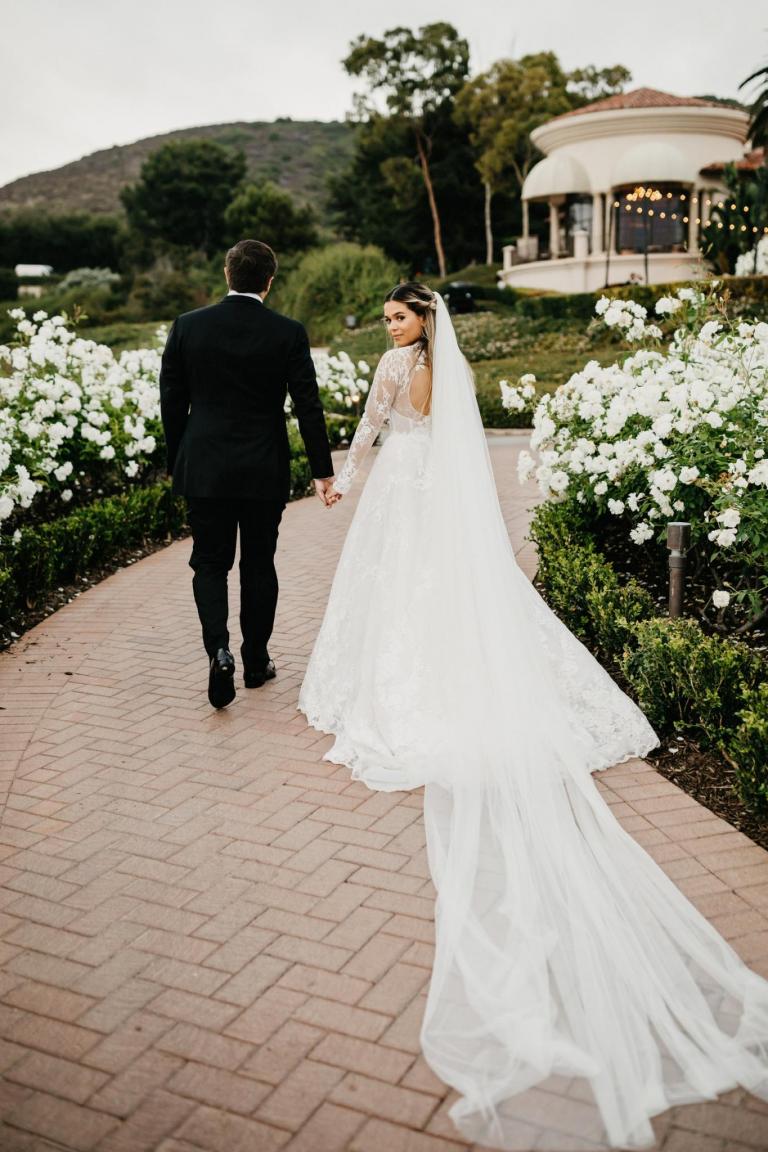 When did you first hear that your wedding day couldn't go as planned?

Along with our planners, we made the executive decision in early June to reduce the guest count to immediate family. There was an expectation that the virus would subside by the end of summer, but we did not want to have to worry about scrambling or postponing at the last minute if the virus remained through the fall.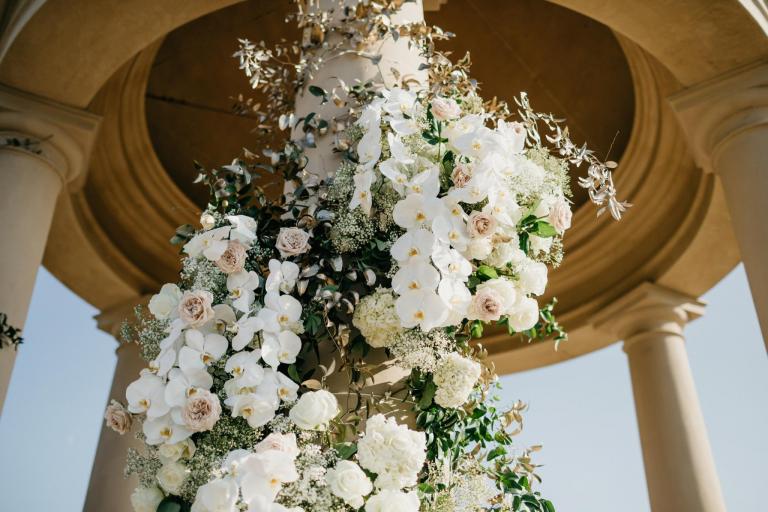 How did this make you feel?

Once we cut the 200 person guest list to only a few attendees, I felt relieved that we did not have to guess if things would get worse or better in the future months. As I am starting Law School next fall, we knew we wanted to get married this year, even if it meant eloping. But, we were able to work with our vendors and location to ensure that the wedding would be safe for both the guests and all workers. I never would have thought that this would be an issue that I would have to work through while planning my wedding, but I knew that downsizing our wedding also cut out a lot of stress that comes with larger guest counts while keeping everyone safe and healthy. With so much pain and uncertainty in the world, we didn't let the minuscule details of the wedding preoccupy us with what was our main focus- marriage. Andrew and I were able to focus on the beginning of our life together, rather than millions of details and drama.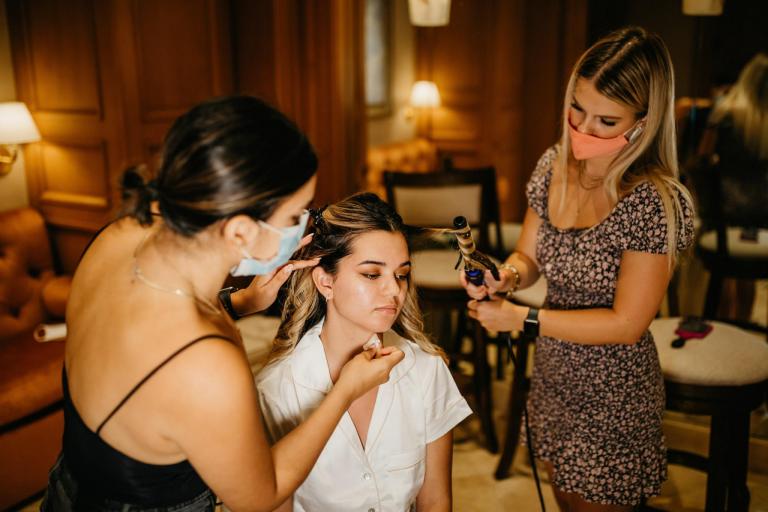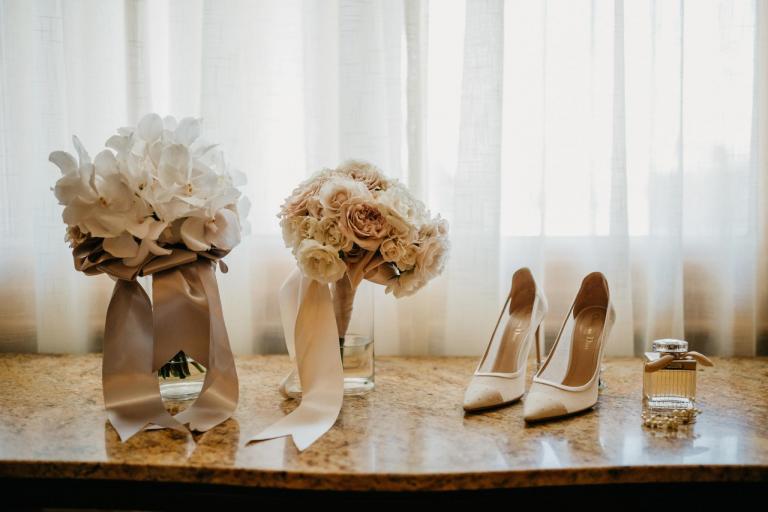 How did you choose your re-location?

Relocating to Pelican Hill was an easy decision. The resort speaks for itself and perfectly frames a romantic ceremony and Galia's dresses. As both ceremony and reception would be outside, we were able to social distance and put in numerous safety precautions.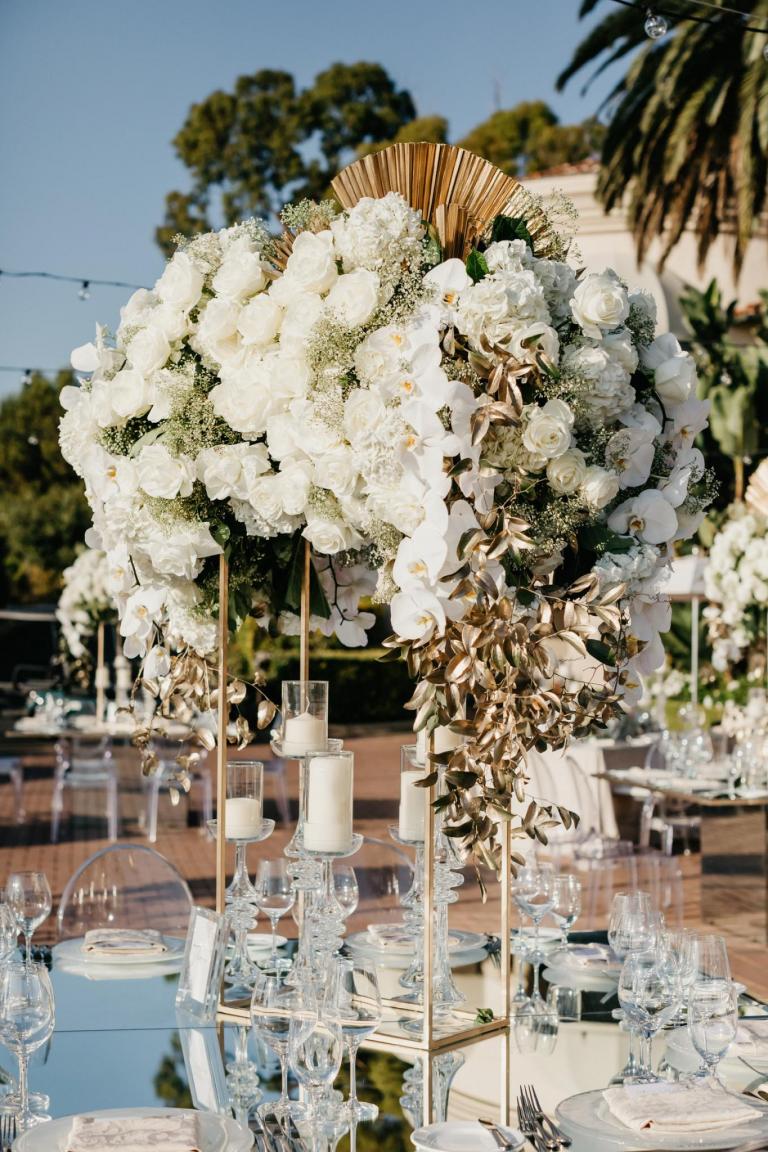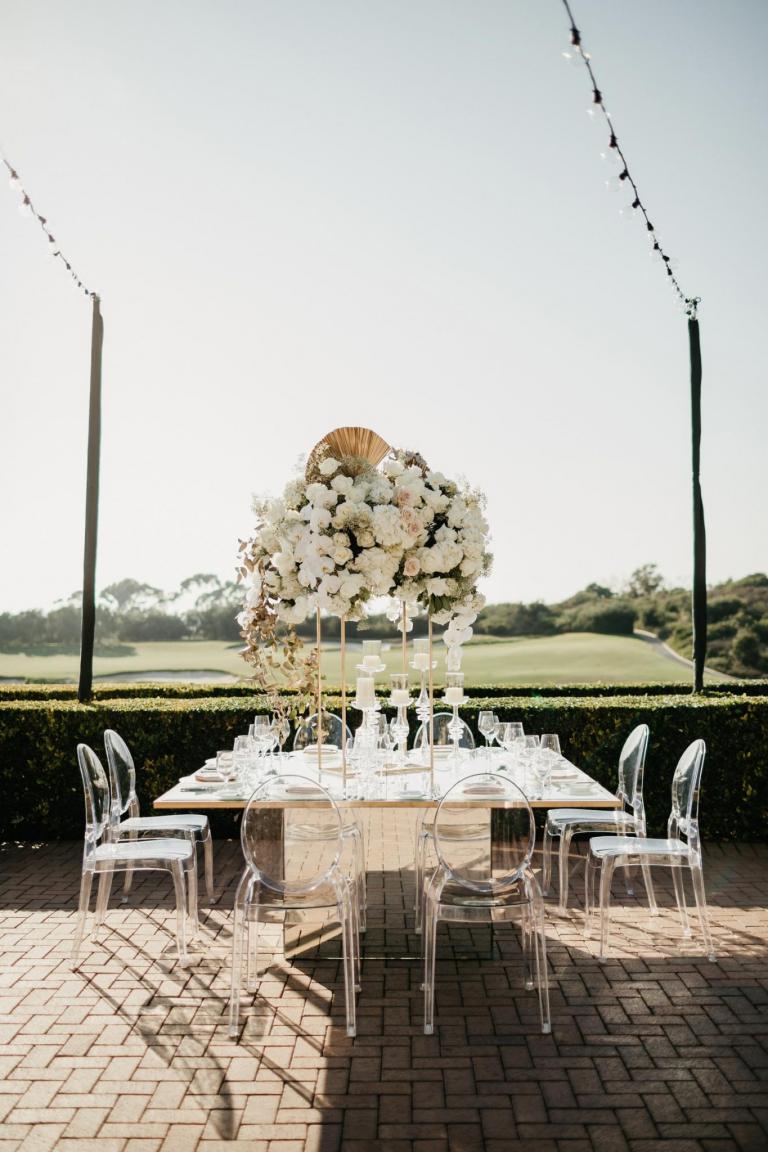 What was the most important thing for you and your husband when re-planning your wedding?

Making sure that we were still cognizant of the pandemic and keeping everyone safe. We were all tested throughout the process, and quarantined before the day. We asked that everybody wear masks throughout the evening and only mingle within their respective families at their assigned seats. We did not have a cocktail hour or group dancing so that we could always maintain social distancing. Not having large dancing was disappointing, but we knew that this decision would keep our guests and vendors safe. Andrew and I did have our first dance though, along with a father-daughter dance. Honestly, the safety measures we put in place did not damper the energy of the wedding at all.     

Though it was just immediate family, Andrew and I both invited two of our closest friends, who were our respective roommates.  My best friends were so supportive when I told them that we were downsizing the bridal party to just my little sister and Andrew's younger brother.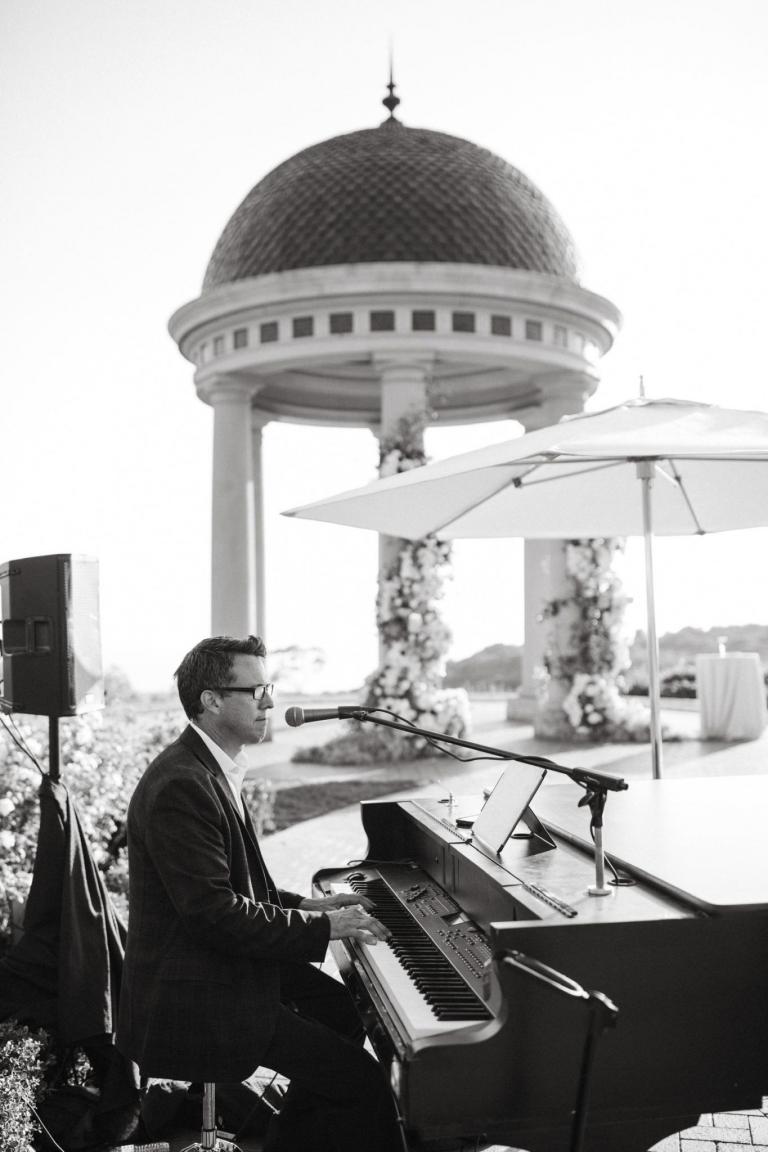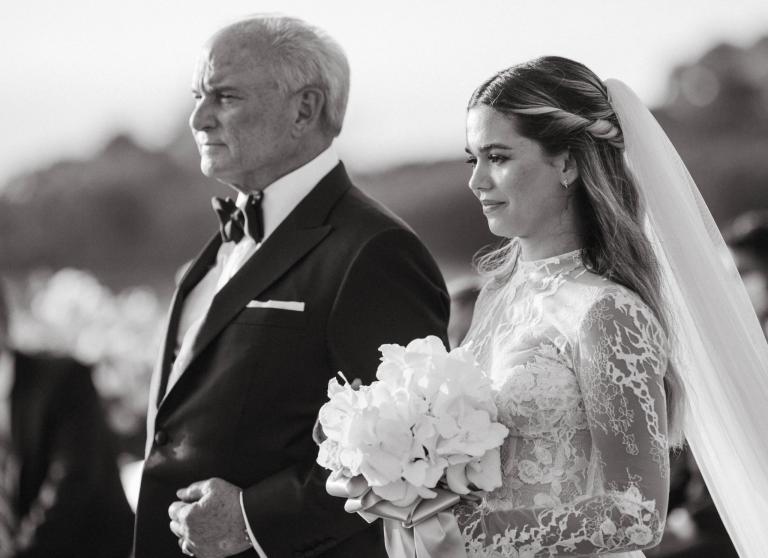 How many guests did you have? Were your family able to make it to your small event?

Guests only included immediate family, a couple of friends, and grandparents. My brother is an internal medicine doctor in San Francisco. He graduated from medical school and started his residency right when the pandemic started, so he is my hero. We were worried, due to his schedule, that he wouldn't be able to fly down; so when he was able to be at the wedding, I couldn't be happier. I have three siblings, and we are all transitioning to different stages in life, so it's hard to get everyone together. Having all the kids at the wedding was a huge highlight. 
Are you planning on having another bigger celebration when you are able to?

I'm really enjoying married life right now, so who knows? If things are back open and safe by our first anniversary, we might have a huge dance party with everyone or we will go on a big trip. Probably the latter.
Looking back, would you have rather had the original wedding you planned or the smaller ceremony you ended up having?

I always wanted a small wedding with just my family but felt compelled to have a large wedding to make everyone feel included. Integrating a live stream into our ceremony allowed us to keep the ceremony small and safe while including everyone on our big day. It felt like a perfect intimate wedding, rather than a massive production. Instead of worrying about hosting all of the guests, I was able to be fully present the whole day and focus on my future marriage with Andrew. 
How did you find your perfect dress?

I knew that I wanted to feel like a modern Grace Kelly on my wedding day. Galia Lahav perfectly encapsulates the mix of romantic, sexy, and modern, so I looked through their whole website for gowns that fit my description, or ones that could be customized to fit the look. The day Galia's "Fancy White" campaign was released, I immediately had a feeling that Estee was the one. I did not want to try on any other designers, so I made an appointment at the LA flagship so that Galia's team could walk me through the process. I'm 5'2 and nervous that the gown would drown me; but the second Kara clipped me into the Estee, I knew that this was the dress I wanted Andrew to see me in. It was also clear to my parents, who were at the appointment, that this was my dress when they saw the smile on my face. I tried on two more dresses just for comparison- they were tempting, but the Estee was clearly my dress.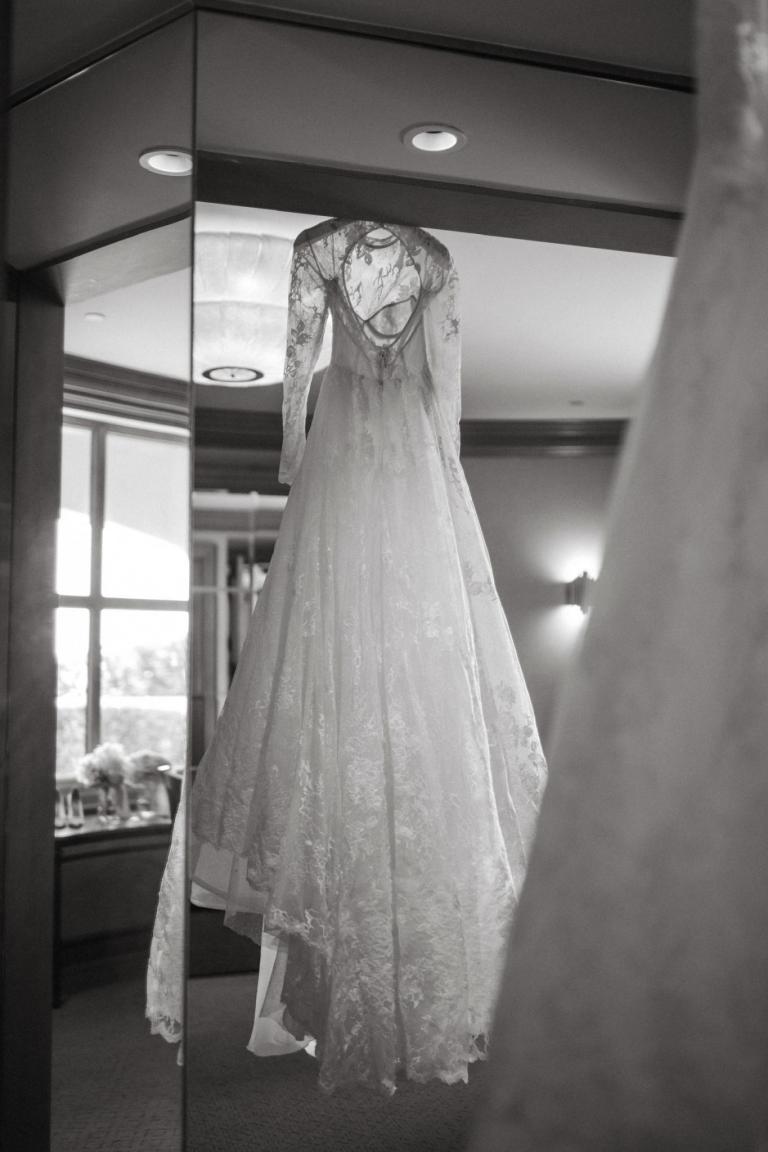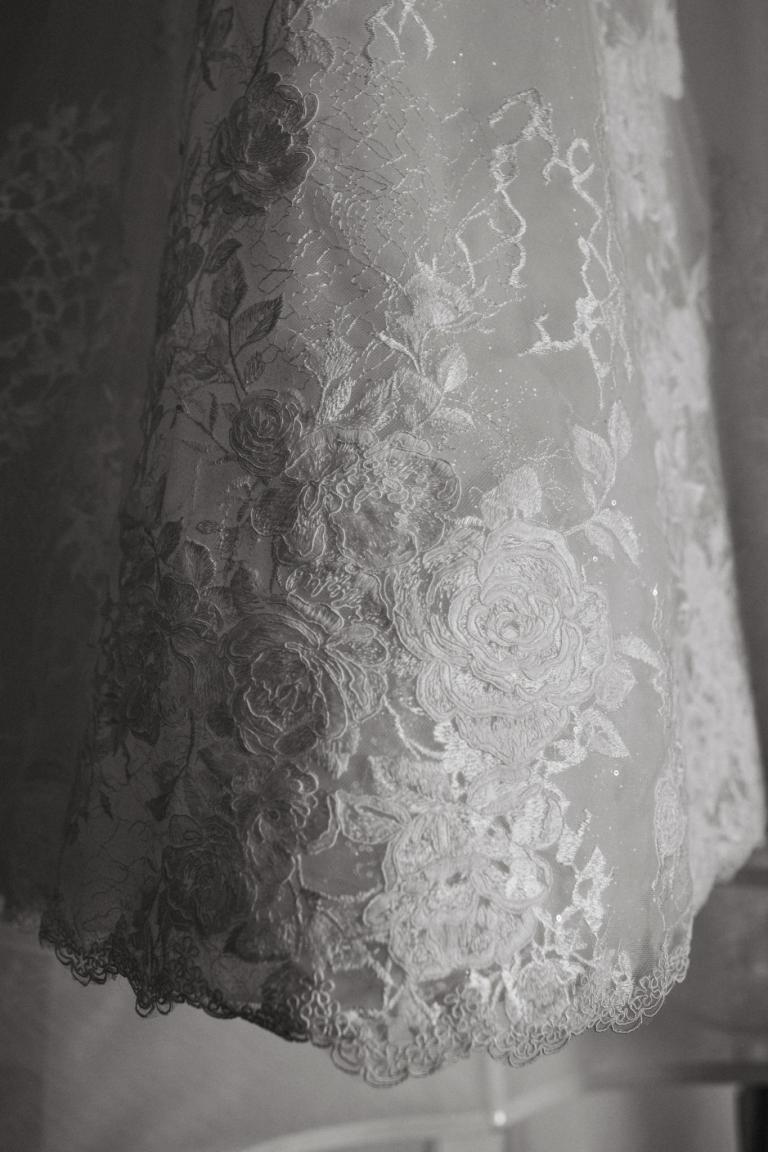 How was your experience with the Galia Lahav brand ?

The process with Galia Lahav was a dream. Every step, from picking the gown to altering it, was so seamless and exciting. Kara and everybody were so kind and accommodating. They felt like friends by the end of my time there. I will miss everyone at the LA flagship, and will hopefully find an excuse to get another gown there one day. Kara and I both found out that we grew up in the same city, so I'm hopeful that I will run into her there.
What was your first wedding song?

Our first wedding song was Sting's "Fields of Gold". My dad sang it live on guitar for Andrew and I during our first dance. When I asked my dad to perform this song for our first dance, he immediately started practicing the chords and melody, but would not let me listen until the wedding. I grew up dancing to my dad playing guitar in our living room, so this felt perfect and personal. I will never forget it.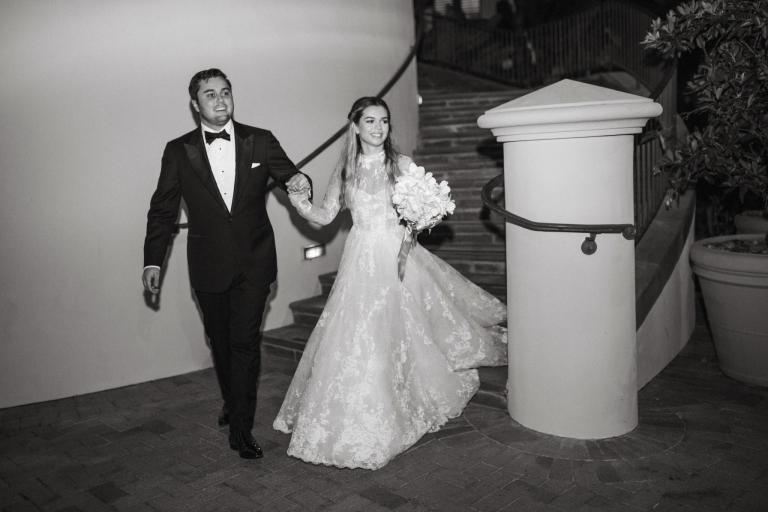 What advice would you give to brides during corona that are having the same experience as yours?

My advice is to always bring your priorities back to why you are getting married while being aware of the current environment. Is your only desire to marry your partner? Have a micro wedding or elope. Are you dreaming of celebrating your marriage with a big dance party with all of your loved ones? Wait until you can safely have everyone together. Everyone's dream wedding looks different. Let the big goals of the day help guide you through planning during the pandemic, and let go of the minute details.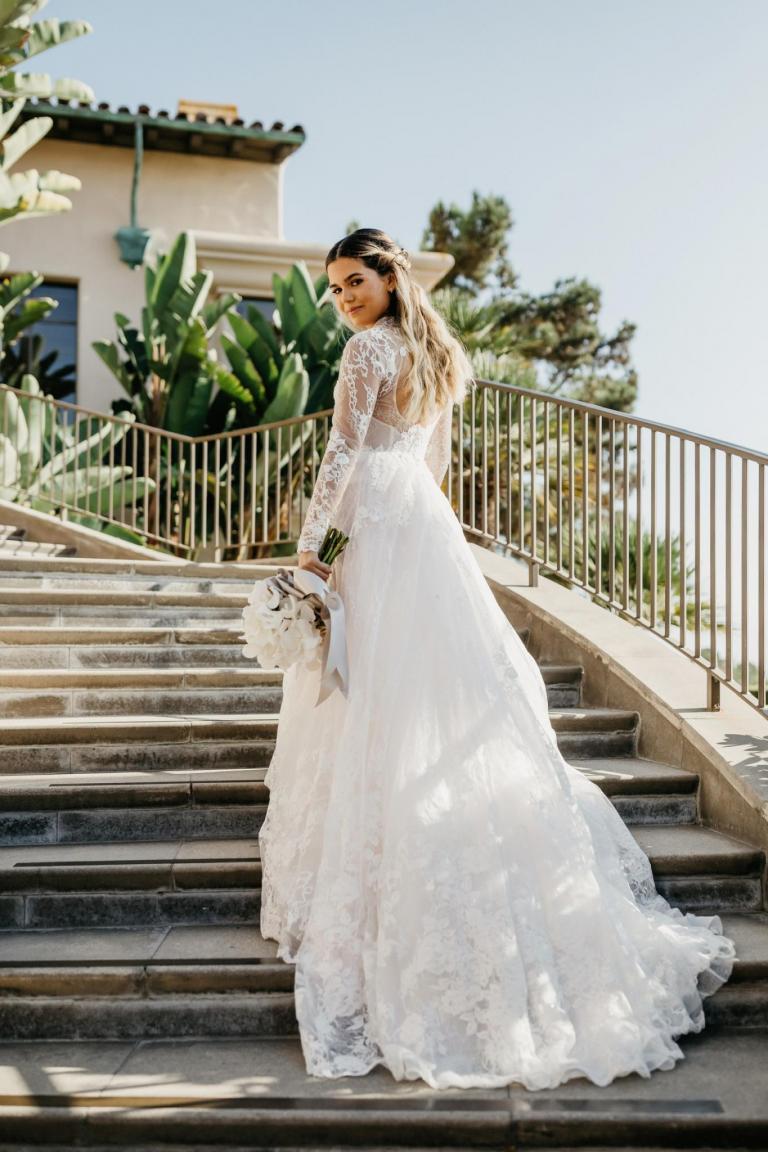 What moment from your wedding will you never forget?

My mom and dad had their wedding in Mexico in 1991. Everyone tells us how amazing their wedding was, especially the mariachi band that played through the night. So, Andrew and I surprised our parents with an 8 piece mariachi band that played their first dance "Sabor a mi" as a special thank you. When the band appeared on the balcony, I made sure to watch my mom and dad's reaction. Their faces were priceless. With tears rolling down her face, my mom turned to me and said, "this reminds me of my dad".  
Finish your registration for {City} Trunk Show