FREE SHIPPING & RETURNS WORLDWIDE!

DUTIES & TAXES COVERED WORLDWIDE
Find your nearest boutique
Our beautiful GLbride of the week is: Kate Doughan. She wore the GALA 802 gown from the GALA Collection No. III line and looked drop dead gorgeous!
Kate met her husband Mick one summer weekend while she was sunbathing at her family's house. Some of her friends were out boating and drove past her while she was sleeping, and they decided to jump off their boat and scare her. Mick was on the boat with some mutual friends, and meeting Kate for the first time, was instantly attracted to her. The attraction was mutual, and the two were inseparable for the rest of that summer.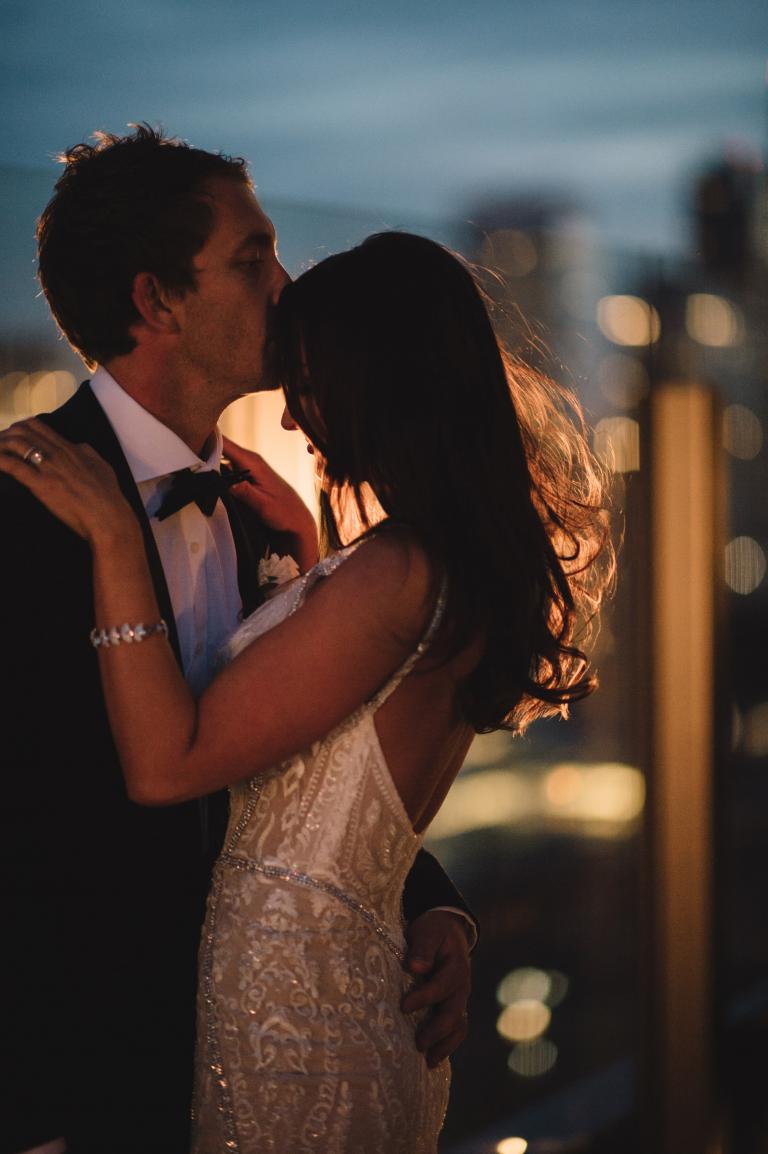 After dating for almost eight years, Kate was in Italy for work, and planned to extend her trip and travel around the coast after. However, once her work there ended, she decided she missed Mick and flew home early. Meanwhile, little did Kate know that Mick had planned an entire proposal that she was about to ruin! While Kate was away, Mick had planned with their best friends to hide in the airport and film Kate while she went through customs. Then he was going to greet her with a grand proposal. However, when Kate changed her flight to come home early, the ring wasn't ready for Mick to pick up yet! When Kate got back to their apartment that night, Mick knew he had to go and pick up the ring and propose- he couldn't wait any longer. Exhausted from the jet lag, Kate disobeyed Mick's order to try and stay awake to fight the jet lag by keeping busy. Instead, she put on a movie and fell right asleep. After a few hours she woke to Mick poking her, with him bent on one knee holding a ring. He asked her to marry him because he was too nervous to wait after having just picked up the ring. Kate thought the proposal was simple and sweet, just like their relationship.
Growing up, Kate was never the type to to think about getting married and all the details that come along with it. Luckily, she had two years between her engagement and wedding date, so she had plenty of time to plan! Once engaged, Kate began searching on Pinterest for the perfect wedding dress and stumbled across Galia Lahav. She began collecting pictures of possible dresses, and registered for an upcoming trunk show in Australia. She tried on the GALA 802 and instantly fell in love.
Kate, from Sydney, struggled with a major time difference while she planned her NYC destination wedding. However, she refused to hire a planner, as she wanted to have full control over her wedding. She spent time researching inspiration and ideas, and reading reviews on vendors. She spent a year making PDF's and mood boards. However, she hired a day-of planner who began helping a month out, to take care of the things she wouldn't have though of on her own.
Because she was in Sydney throughout the planning process, Kate was constantly doing virtual tours and video calls with all the venues she was looking at. Her favourite part of the planning process was preparing little PDF's with all her options, and showing them to Mick and having him help her choose.
Determined to have completely different vibes from the ceremony to the reception, Kate chose to have her ceremony at the Nomad Hotel rooftop in NYC. There was a Parisian style and relaxed space with a garden and persian rugs under an open marquee covering the majority of the rooftop with taupe coloured drapes and chandeliers hanging from the roof.
Then, the reception was held at The Skylark bar, where they had a cocktail hour on the roof and a seated reception in the main lounge. The Skylark rooftop had views down to time square, Empire State, and the Hudson. It was perfect at twilight hour just as the city lights were coming on.
Directly underneath was the main lounge, where the wedding party remained for the rest of the night. The floor to ceiling glass windows allowed the city lights to still be seen, which further enhanced the atmosphere.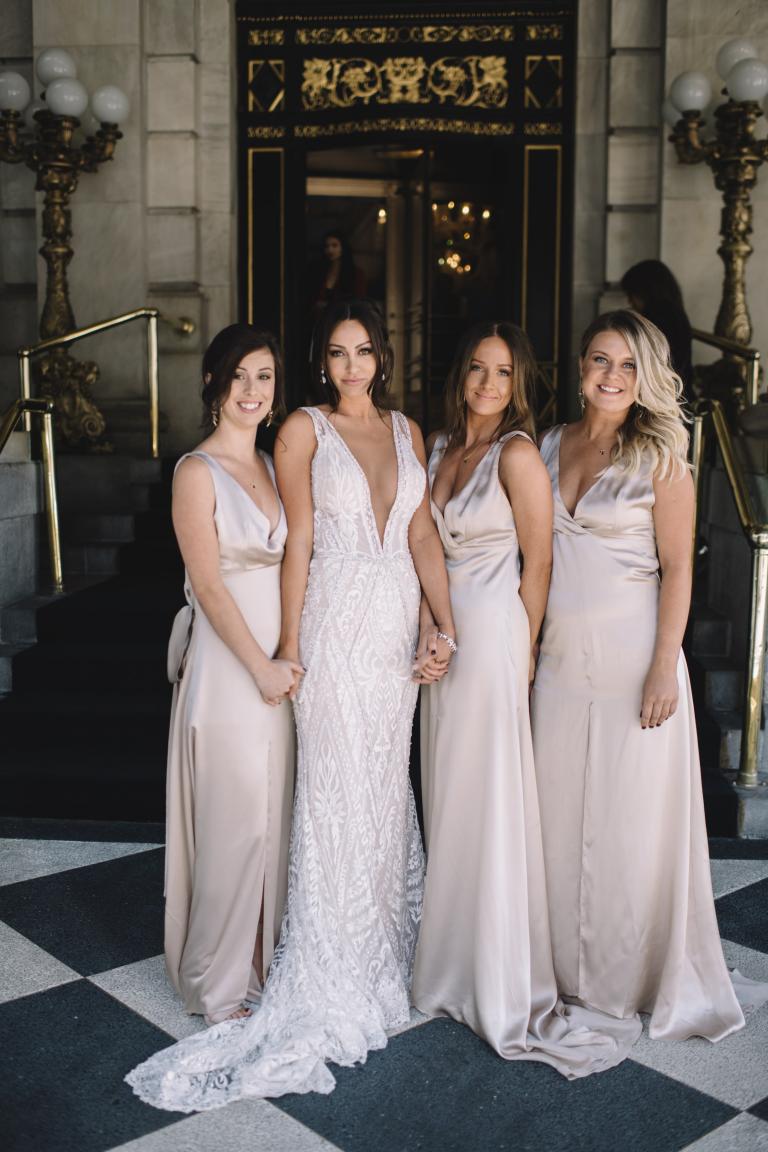 Overall, Kate said the ceremony was by far her favorite part of the day. Looking into Mick's eyes once she reached him was such an intense moment, and she still gets butterflies when thinking about it. Kate and Mick had 45 people travel over from mainly Sydney to spend the week leading up to the wedding in NYC together. Then, on her wedding day, Kate got to marry her best friend of almost 10 years in a place they both love so much surrounded by their best friends and immediate family was an absolute dream.
Congrats to this amazing #GLcouple, Kate and Mick. Wishing them a lifetime of love and happiness!
Finish your registration for {City} Trunk Show