FREE SHIPPING & RETURNS WORLDWIDE!

DUTIES & TAXES COVERED WORLDWIDE
Find your nearest boutique
Our #GLBride of the week is the beautiful Karolina Uzdowska Solarz, who married her love Marcin in our Luca gown . Surrounded by family and friends, the couple held their 3-day long wedding celebration at the breath-taking Cortijo Rosa Blanca in Andalucía, Spain. In the following interview, Karolina shares with us how she created a magical wedding on the coast of Spain and her experience meeting Galia Lahav herself while finding her dream dress. As told by Karolina: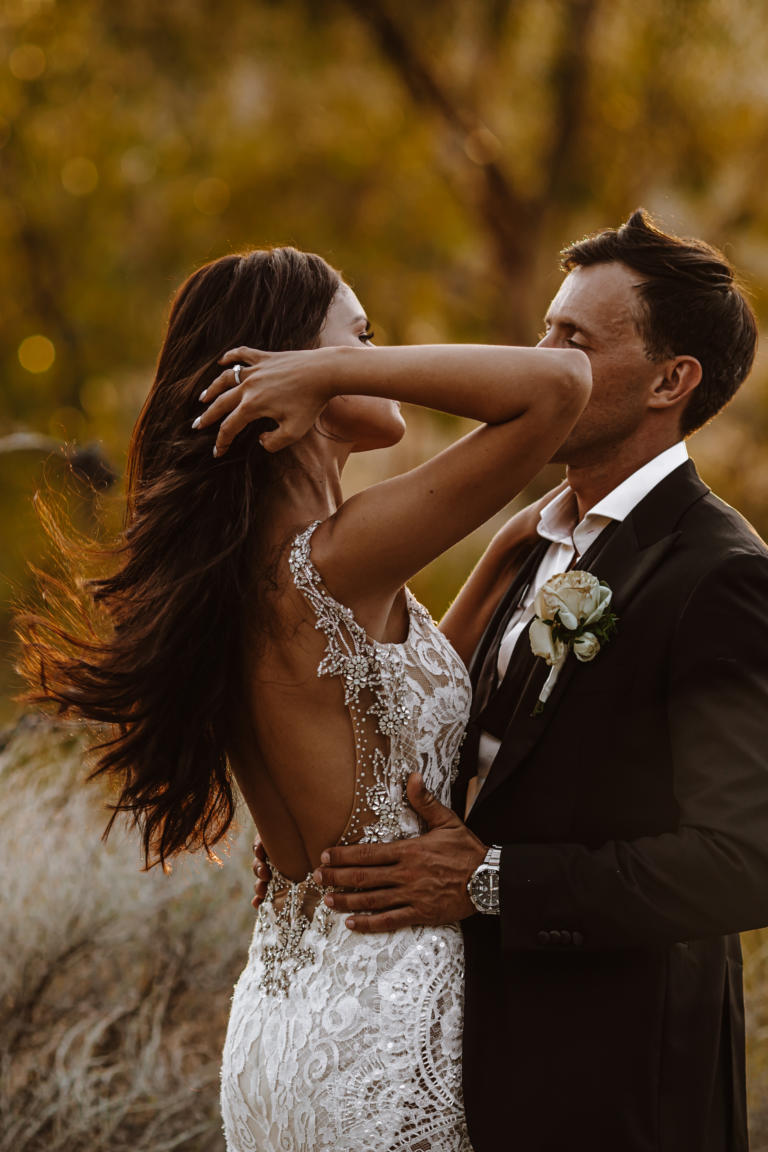 How did you meet your husband? Tell us a little bit about your relationship.

Just like a good romantic comedy: she was 26, he was her boss. True story. Both fell in love and here we are. Now she is the boss of everything – but mostly holidays and wedding planning. Over the last 6 wonderful years, we have become lovers, friends and partners in crime sharing our passions for travel to all corners of the world and crazy hobbies: him – surfing, me – diving (but mostly beach and suntanning). It's been such an adventure and there is so much yet to come!
How did he propose?

Marcin proposed on a surf spot/beach in South of Lanzarote, it was very romantic and then he went surfing.
How did you start planning your wedding? What were the first steps?

We bought a bottle of wine and sat down to tease out what we both want: Church Ceremony or Civil Ceremony, small/remote wedding or big reception/a few days long party, what is our budget and when we would like to get married. Then I kicked off planning, which turned out to be my 18-month project. 
What was your wedding theme?

Elegant glam with soft, romantic and magical ambiance: hanging chandeliers, many lanterns, candles, and lights. Art deco, vintage elements, and personal touches. Seeing everything come to life: all my "little bits" & hours of brain bushing, crafts, scrolling, going a little loopy dream was so remarkable.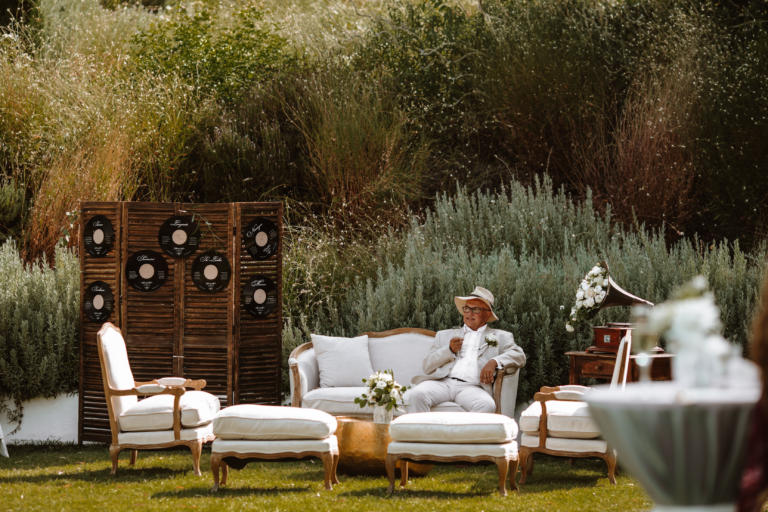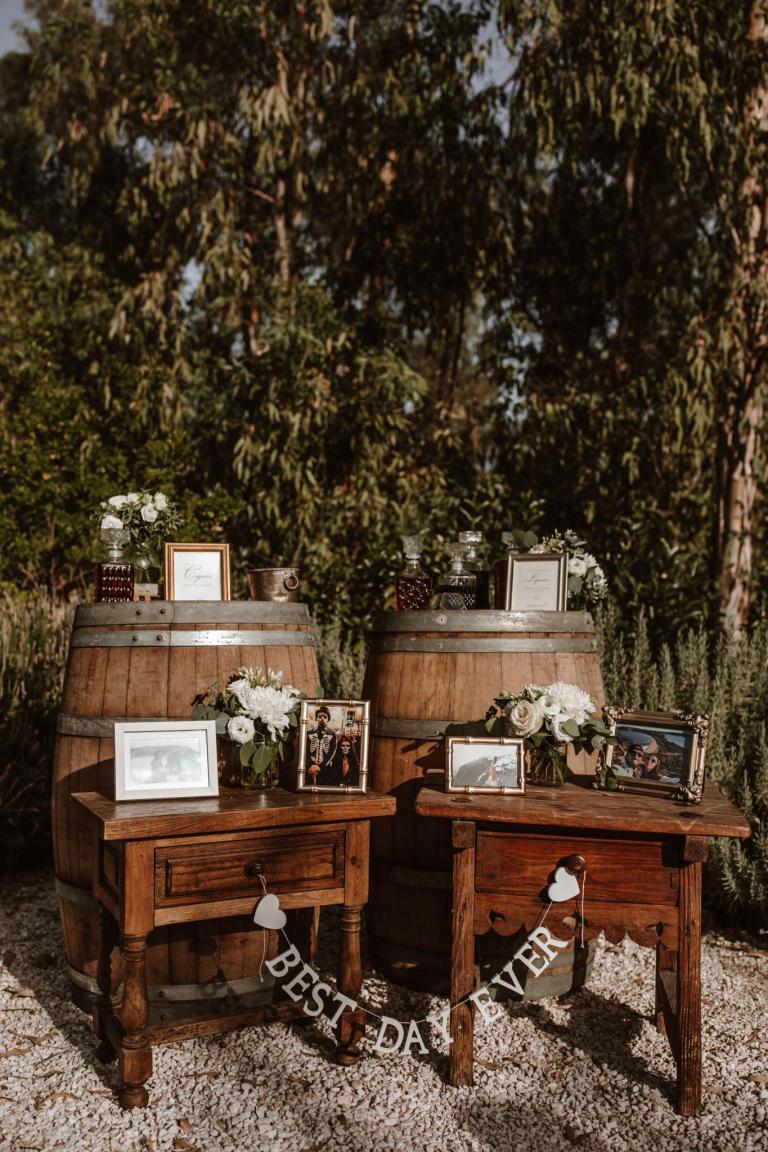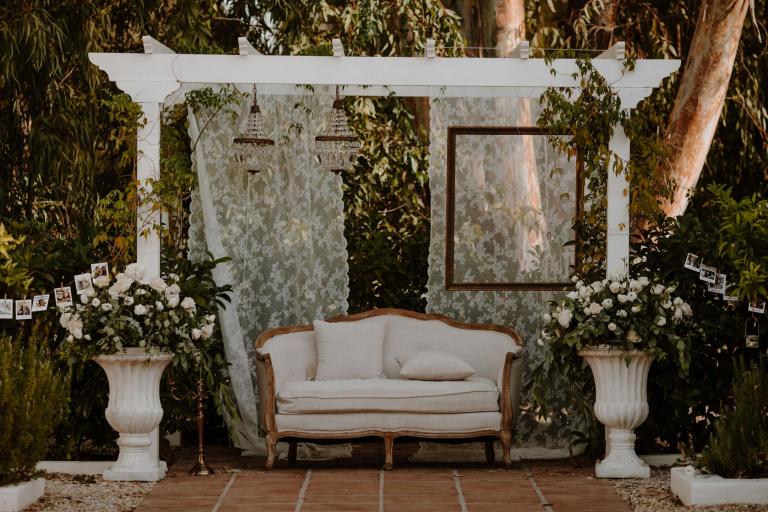 How did you choose your location?

In the beginning, we thought about getting married in our home country – Poland, but we couldn't find a venue that offered "out of the box" options – dinner & party under the stars could be risky due to the weather. Andalucia was our next choice and we immediately fell in love with Cortijo Rosa Blanca. The location of the Cortijo offers a secret hideaway with a stunning backdrop of mountains, yet it was only 20 minutes from the beaches of Marbella. It was a perfect location for our week-long family reunion and 3 days of sparkling celebrations that included: a magical wedding ceremony, romantic dinners under the sky, fireworks, casual BBQ's, a pool party, vintage ice-creams, paella, Aperol spritz, and DJs.
How did you decide on your bridesmaid style?

I wanted my girls to look and feel AMAZING! I chose their Rose Avenue multiway dresses because they looked beautiful on everyone but also matched the romantic theme of the wedding.
How did you find your perfect dress?

I knew I could never be one of those girls who just tried on 1-2 dresses and then just knew! I'm a perfectionist and all details matter! Every wedding atelier I have been to (Paris, San Francisco, Dublin, Warsaw, London) I found dresses that were pretty and looked good on me but I never had that moment where I felt that it was the one for me.

Finally, at the Galia Lahav Trunk Show at Browns Bride in London, where I had the honour to meet Galia in person, I tried on the Luca gown and I couldn't take it off! The way it fit and flowed, paired with Galia's amazing personalizations – I knew I had found my dream dress. I waited patiently for 8 months for my custom made Luca from Israel and the dress fit like a glove!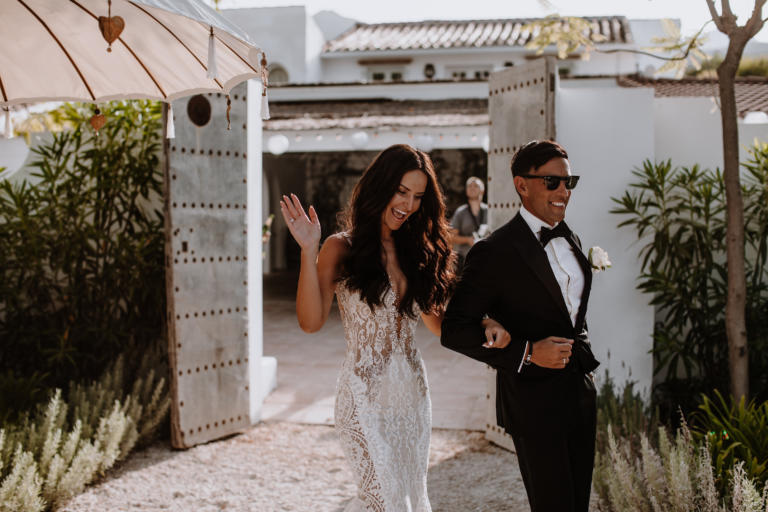 How was your experience with the Galia Lahav brand?

I loved Israeli wedding designs from the very beginning and I made an appointment at Browns Bride in London during Galia Lahav's Trunk Show. To my surprise, Galia herself personally measured and made custom adjustments to my Luca gown – giving me a lower back, best quality lace, and embellishments I was so desperately searching for. She was an absolute pleasure to work with and truly made my dress experience one I'll never forget.
What was the most important thing for you and your husband when planning your wedding?

It was very important for us that our guests traveling to the wedding felt special, relaxed and had the best time in sunny Andalucia! Wonderful music & food, good cocktails with a polish flavor and magical vibes were at the top of our priority list.
What was your first wedding song?

"Thousand of years" by Christina Perri performed by the gorgeous Georgie O'Neill.
What did you enjoy the most about planning your wedding?

Since it was a week-long event, I loved being able to plan things to thank our family and best friends for traveling so far and celebrating our love. 
What advice would you give to all our future brides?

Don't expect everything to go according to plan during the planning process and be prepared to blow your original budget (so give yourself some cushion!). At the end of the day, you're marrying the love of your life in front of your closest family and friends and that's always going to be the most beautiful memory.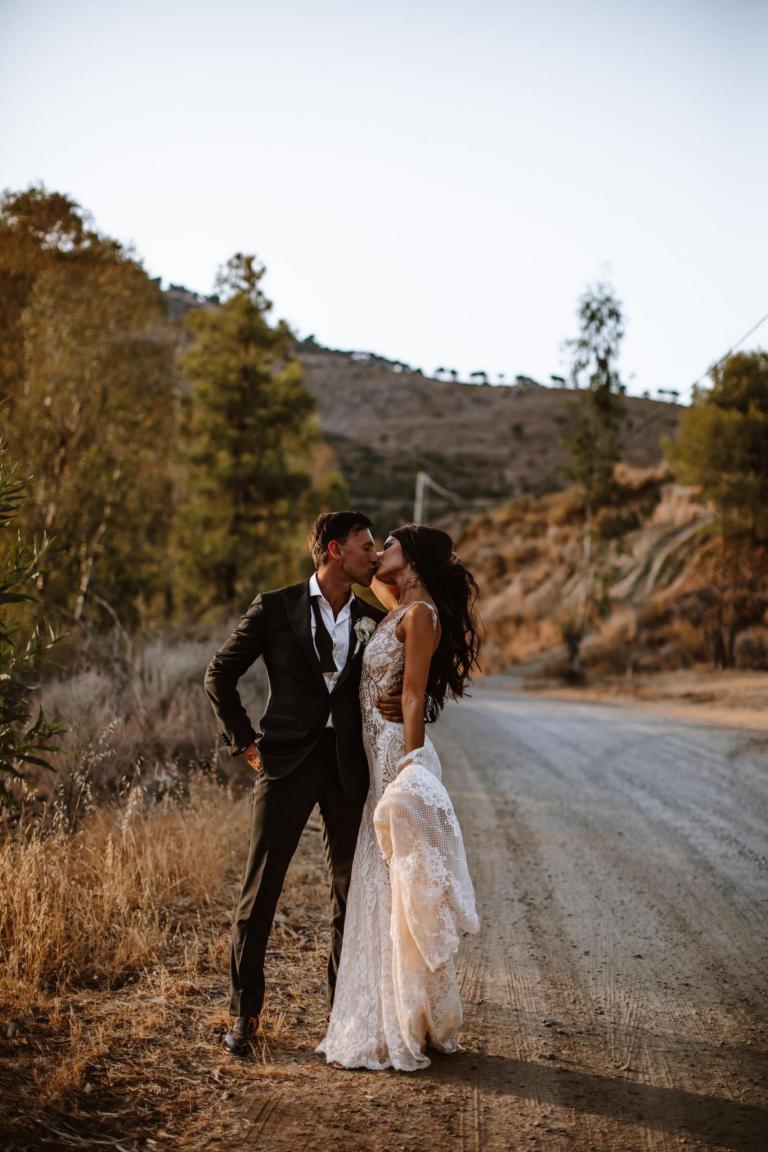 What moment from your wedding will you never forget?

Every moment! Oh my goodness, my heart has never ever felt so full. I was beyond thankful I got to marry the man of my dreams and have all of my nearest and dearest friends and family, who traveled from Poland, Ireland, London, Brussels, Amsterdam, New York, California, Sydney and Bali to Andalucia, to celebrate our love. The moment I walked down the aisle and saw everyone I felt the most emotional. We will never forget the energy, support, and love we felt from everyone. It was for sure a FAIRYTALE on steroids! Now I know what they mean when they say it will be the BEST day of your life! 
Finish your registration for {City} Trunk Show