FREE SHIPPING & RETURNS WORLDWIDE!

DUTIES & TAXES COVERED WORLDWIDE
Find your nearest boutique
Our GL bride of the week is the stunning Emily Everett, who married her fiance Jessy in our Rayne Gown. The couple tied the knot at the wildlife sanctuary Rancho Las Lomas located in Silverado Canyon. Emily shares with us the details of her wanderlust themed wedding and how she knew our Rayne gown was the one.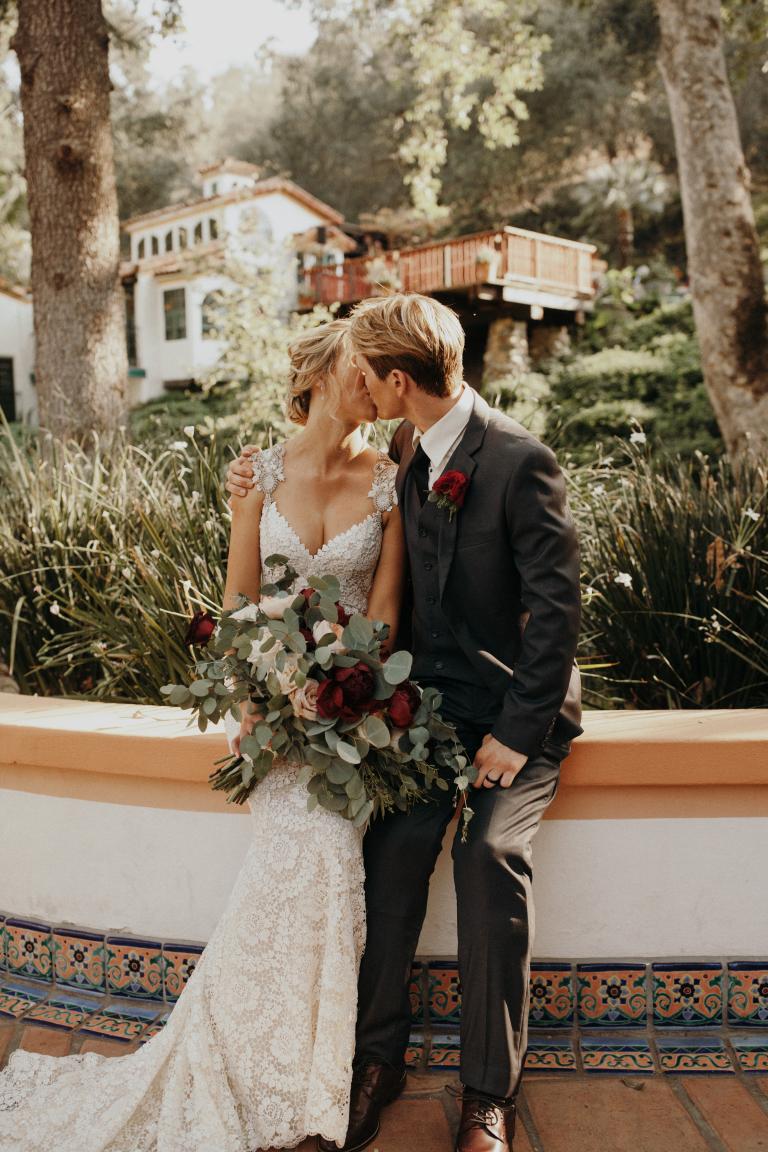 How did you meet your husband?

Jessy first messaged me on Instagram, he kept writing me messages over the span of a couple of months. I had never met someone off of Instagram like that so I wouldn't respond all that often until one day he wrote a message to me saying "I really like you and all I want to do is meet you. I don't want to annoy you with messages though so if you don't want me to message you anymore just tell me but I want more then anything for just a chance and to be able to meet you." I thought it was so sweet Immediately agreed to a first date.

A little back story on Jessy and I as well, when I met Jessy he was a professional motocross racer and I was a professional model. After dating for about a year, Jessy was in an accident at a race in New York. I immediately flew out to him with his family and upon our arrival to the hospital we found out Jessy had a Spinal Cord injury and was paralyzed from the waist down. I feel that this information is so huge about us because it shows our unconditional love. I loved Jessy before his accident and I will love him every day after because he is the reason I am with him, not his outward appearance of if he's standing or sitting. I think it's also crucial for other people in our same situation to see more couples like our situation to have hope and to know they aren't alone in the nasty world of spinal cord injuries and you can get through it with patience and love!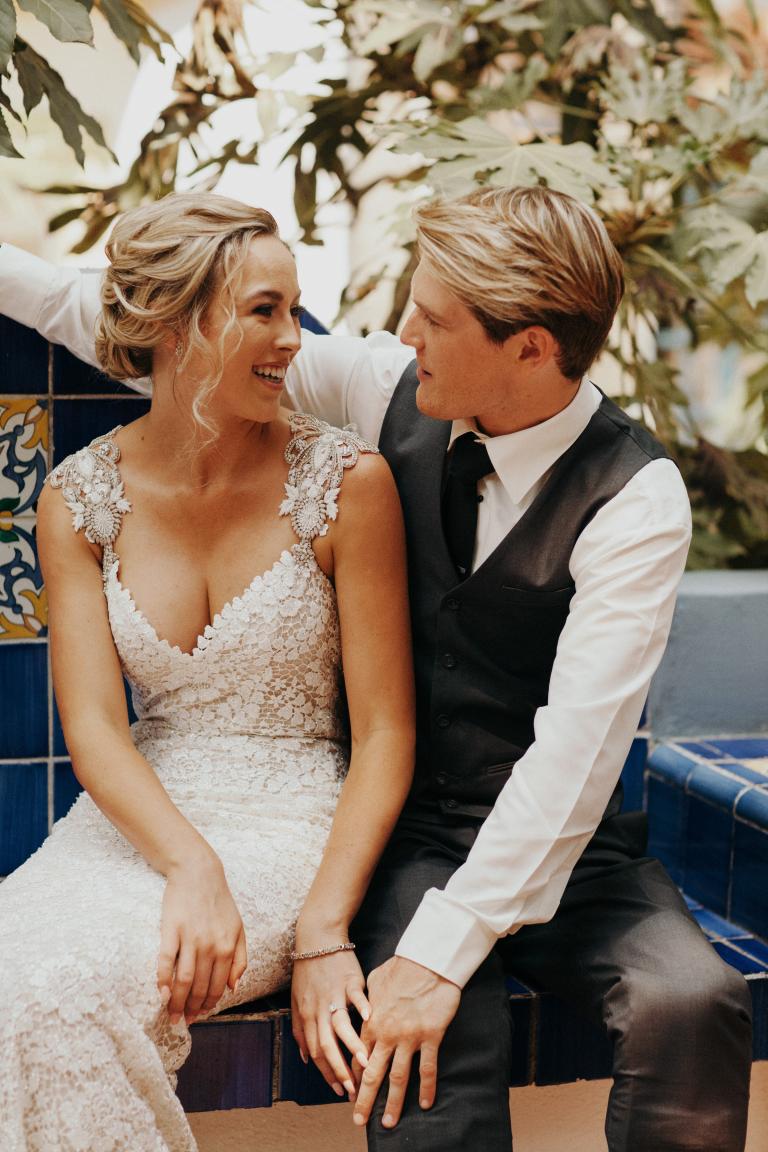 How did you he propose?

After a few dates, Jessy took me to Catalina Island where he officially asked me to be his girlfriend. We went hiking and snorkeling and had a beautiful dinner and every part of our day was perfect, so perfect we didn't stop talking about it for 2 years. Then 2 years later, he took me back to the same spot on a cliff overlooking the town of Avalon, and told me he wanted to take a picture of me. I walked over to the cliff and took a few pictures, came back to look at the camera and as I was skipping through pictures, one of the pictures was of a ring. As I put the camera down, he had the ring waiting out for me and he proposed. And I said YES!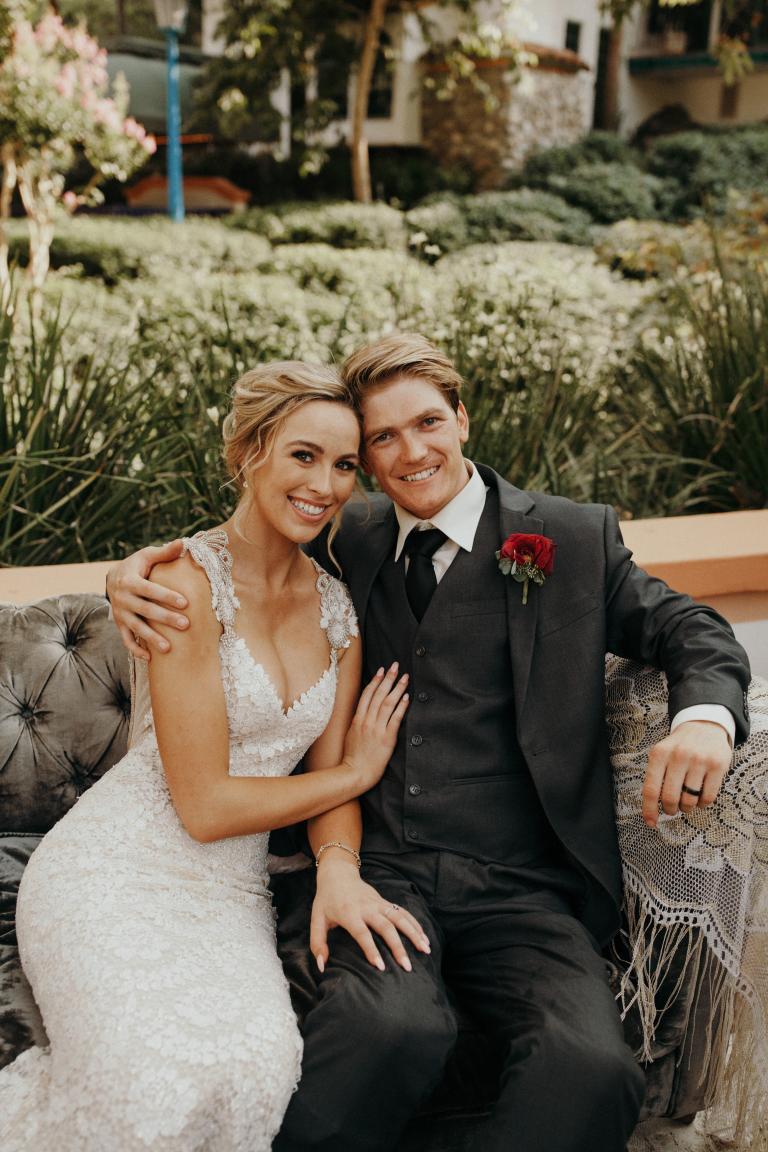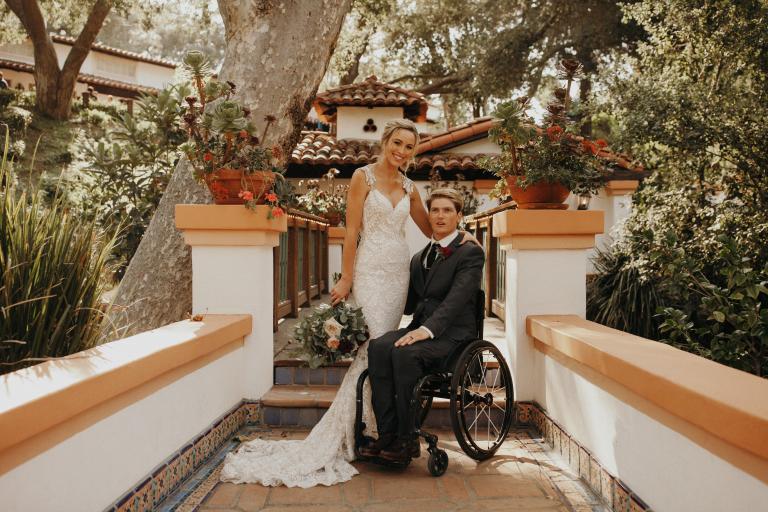 How did you find your perfect dress? And how did you decide to buy it?

Honestly finding my perfect dress was the easiest thing for me throughout all of my wedding planning! About 4 years ago I was on Instagram when I first saw a picture of a Galia Lahav gown, ever since I saw that picture of the Madison gown I knew I had to wear a Galia Lahav gown for my wedding. The very first thing I did for my wedding was go straight to Galia Lahav in LA to start my search. Everyone was so sweet and encouraging at Galia, going to such a gorgeous place with such perfect wedding gowns I got a little nervous but all the girls there were so helpful and made me feel right at home which made the dress process all the more magical for me. I picked out my dress the Rayne Gown within 20 minutes of being at Galia. It was an instant attraction, after putting it on I knew it was the one and I could feel myself walking down the isle in it. It was perfect in every way for me.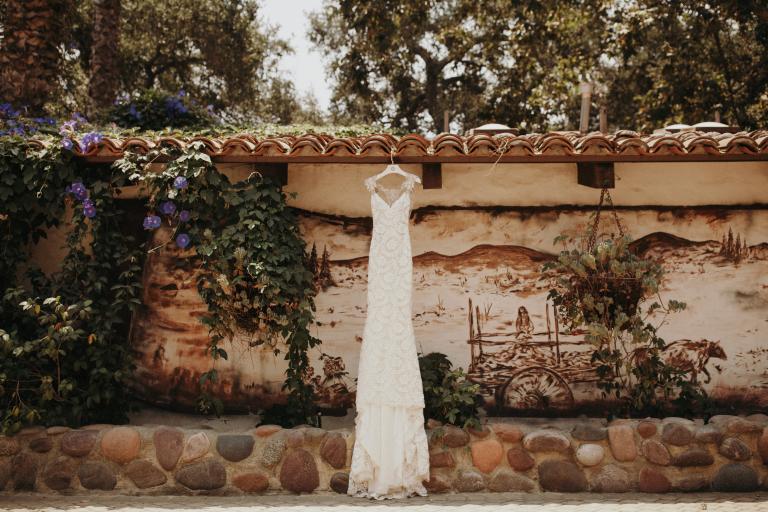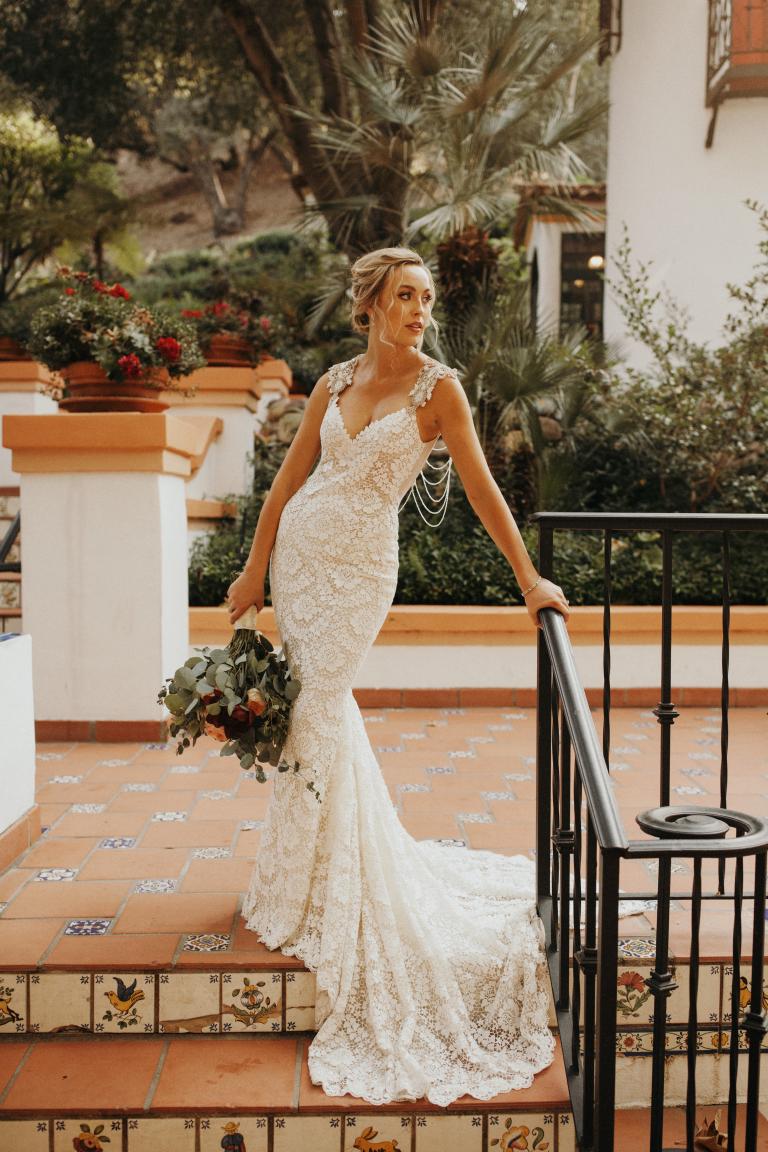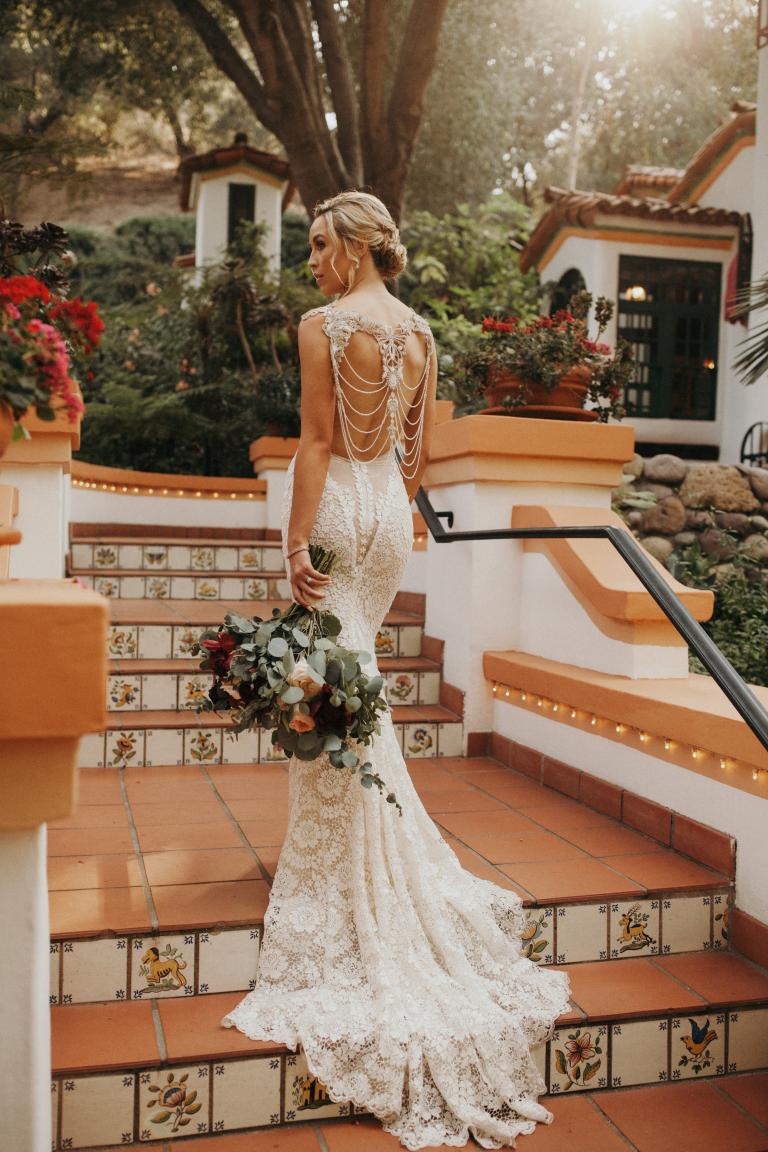 Where was your wedding?

Our wedding was located at Rancho Las Lomas. It's this beautiful little wildlife sanctuary out in Silverado Canyon. Before Jessy's accident we always wanted to do a wedding on the beach or in the mountains but after one of the hardest things was finding a handicap accessible venue we loved. After visiting Rancho we immediately fell in love. If there was anything else as easy to fall in love with in all of the wedding plan after the dress, it was easily the venue. Everything about it was so unique and different, even now after there is no other place I would have rather held it at.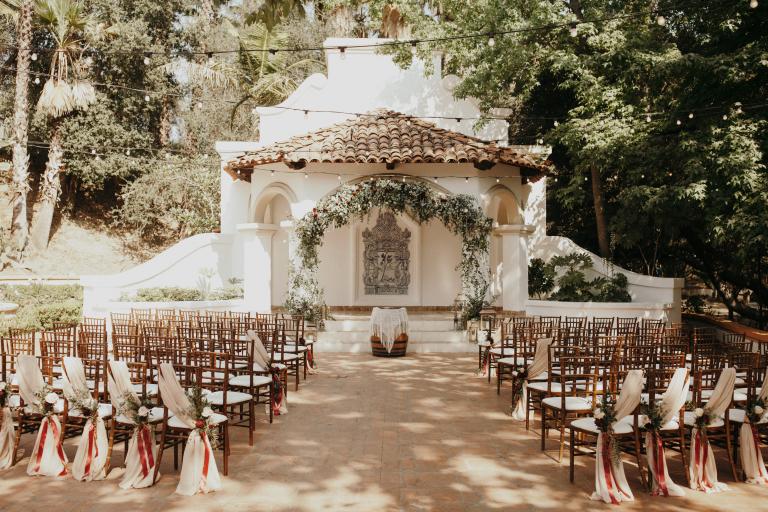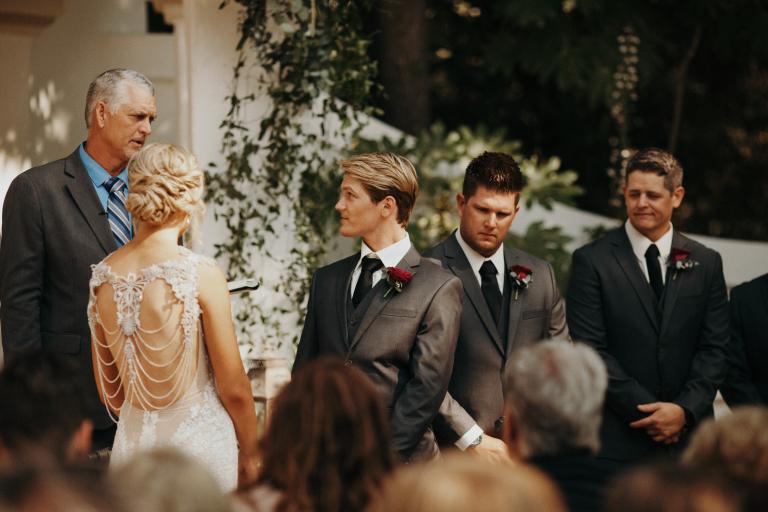 What was the theme? Did it require special planning? Share with us.

Our theme was a mix of bohemian/Moroccan/ world traveler. I love a very eclectic style with a mix of different things especially things from all over the world and since my husband and I travel quite often it's a love of ours that we both share. We did get help from some wedding designers and rental companies to help and design the style the way we wanted and make sure every little detail was in place for the big day.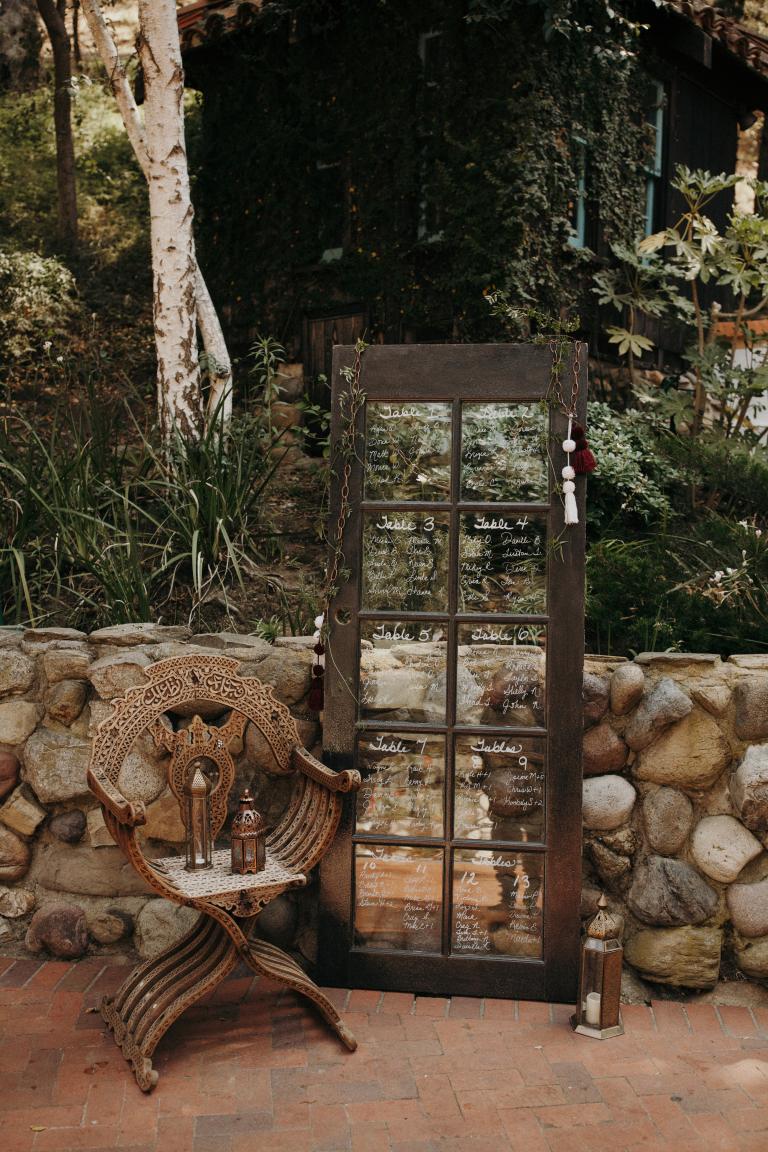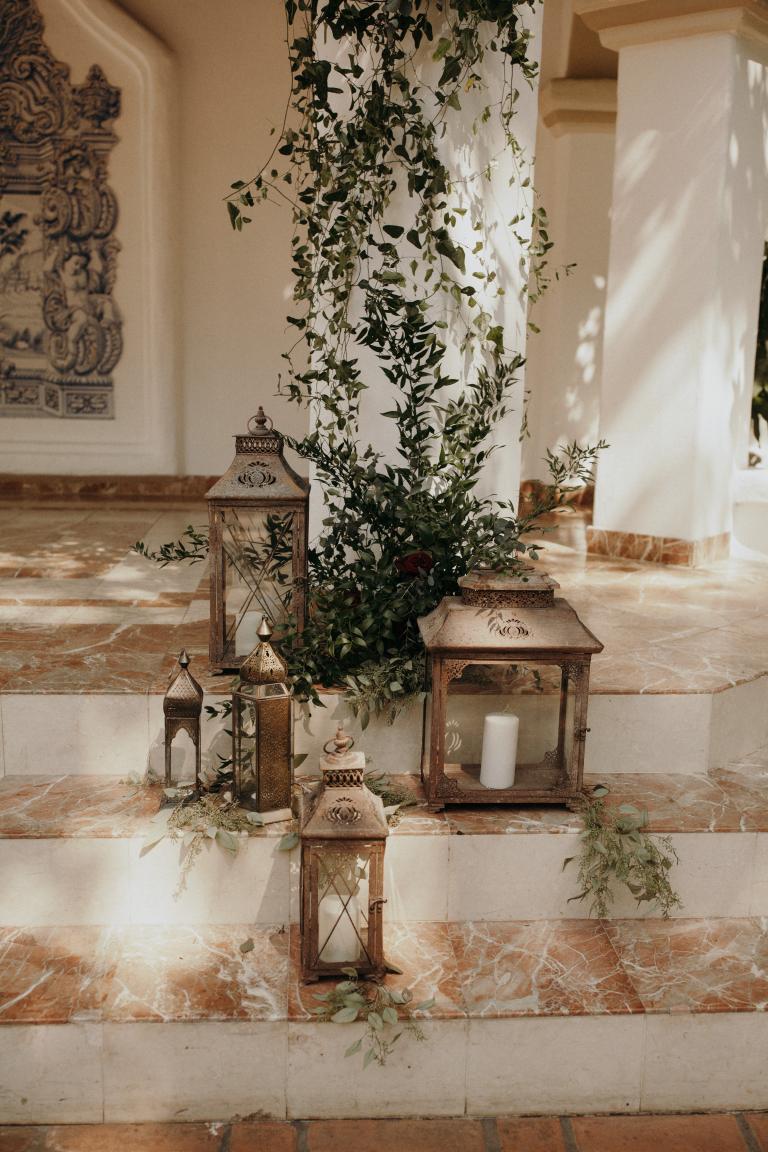 Which was your favorite part?

My favorite part of our wedding was hands down when I started walking down the isle, my now husband, stood up by himself for the first time in over a year and a half. It was so surreal and perfect in everyway. Being able to stand at your wedding seems like a no brainer to most people, but obviously after Jessy's accident there was a huge possibility he would never be able to stand again let alone at our wedding one day. When you loose something so many people take for granted you don't realize just how precious every moment or picture really are to us.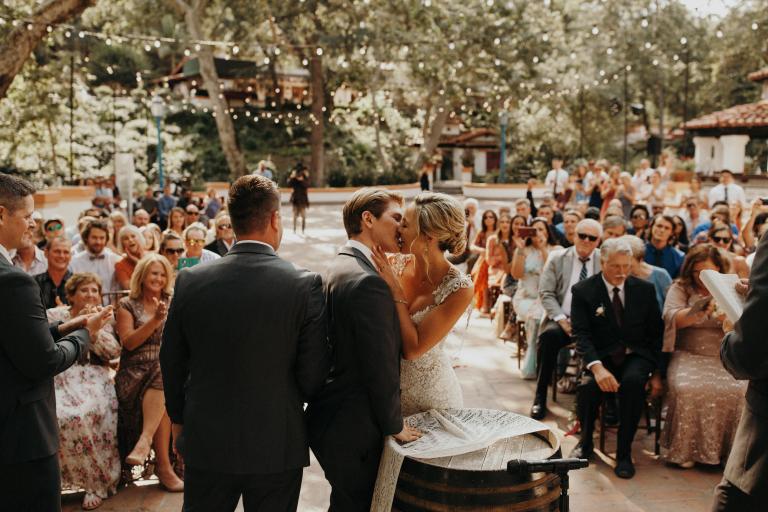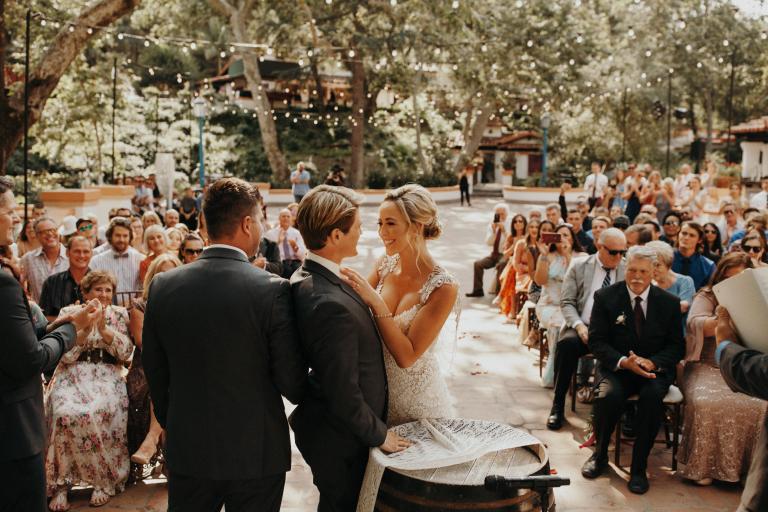 How was your experience with the Galia Lahav brand?

Galia Lahav was one of the biggest highlights for me through my wedding process. Every phone call, email, fittings at the LA branch, etc that I had with the girls at Galia were all so sweet and light-hearted I was always excited to come in and see them all again! The always made you feel at home and so beautiful in whatever dress you wanted to try on. Out of almost everyone in my wedding planning process, the girls at Galia were some of the most down to earth and fun throughout such a stressful process and I'm beyond thankful for that!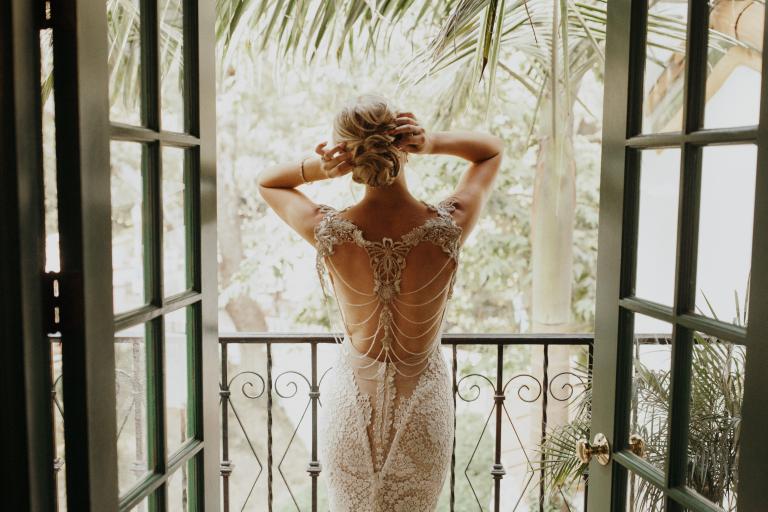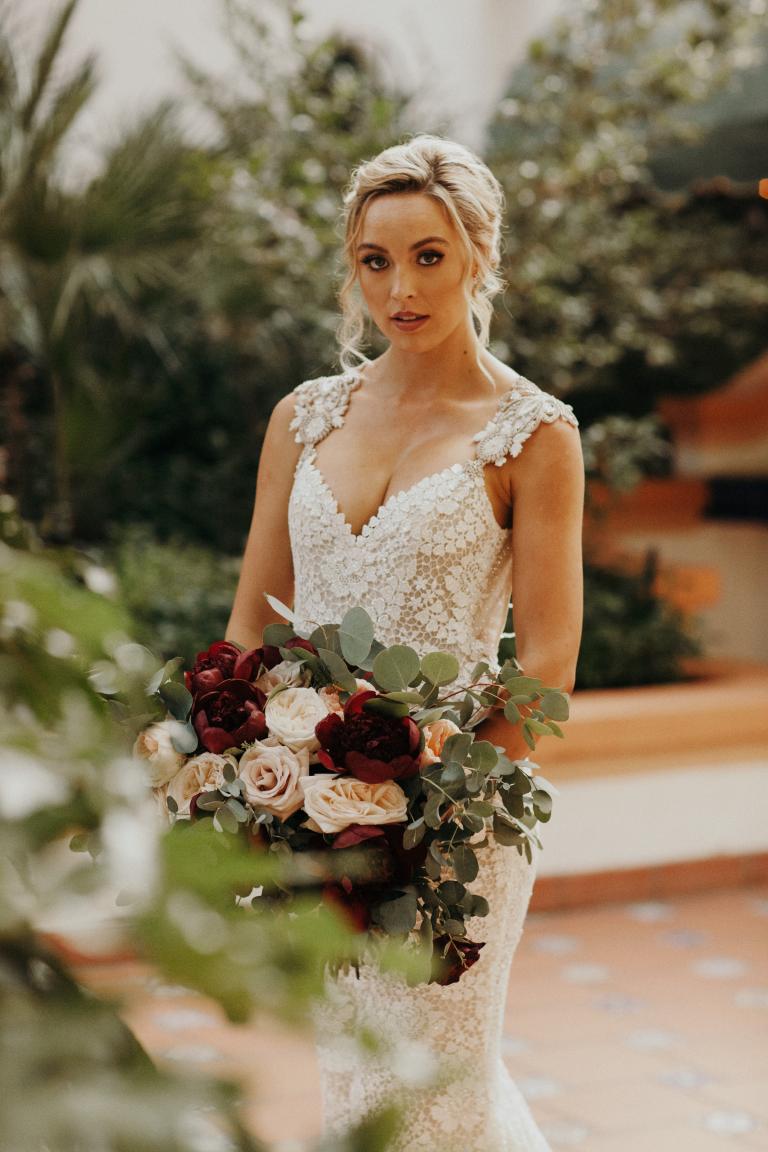 What did you enjoy the most about planning your wedding?

The thing I enjoyed most about wedding planning were the endless late nights staying up with Jessy, having so many crazy ideas and putting in so much effort so not only us, but our guests would have a great time as well. We had a lot of fun combining both of our styles to make the ideal wedding for the both of us, not only me. That's something I am grateful for him as well was that he liked to be involved and help plan, Amit took some load off of me! Jessy was also great at keeping me grounded and helping me from getting stressed out, which is very easy to do especially towards the big day!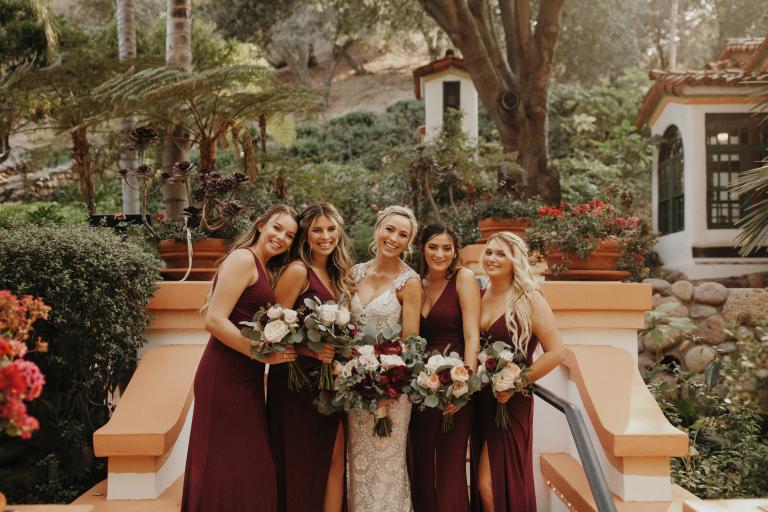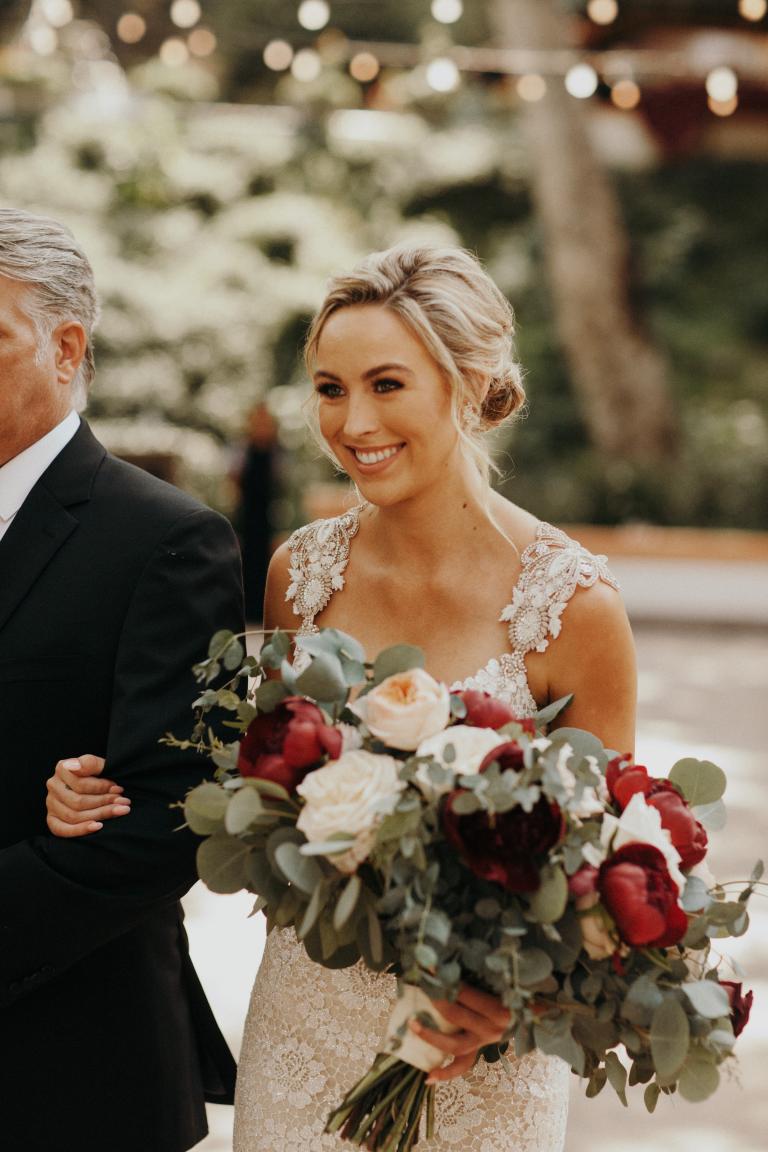 Was your wedding the way you dreamed it?

Our wedding day was everything and more of what I could have dreamed of. Every little detail turned out, every little moment, was a dream come true. I am so beyond thankful for how everything came together, it was so magical and I couldn't imagine it any other way. I would love nothing more than to be able to relive our special day over and over again!
Finish your registration for {City} Trunk Show