FREE SHIPPING & RETURNS WORLDWIDE!

DUTIES & TAXES COVERED WORLDWIDE
Find your nearest boutique
Our GL Bride of the week is the lovely Christabelle, who wore our Bella gown as she married her fiancé David. The couple held a stunning outdoor wedding under a Marquee in beautiful Australia. In the following interview, Christabelle shares with us the details of her timeless wedding and how she found her dream Galia Lahav gown. As told by Christabelle: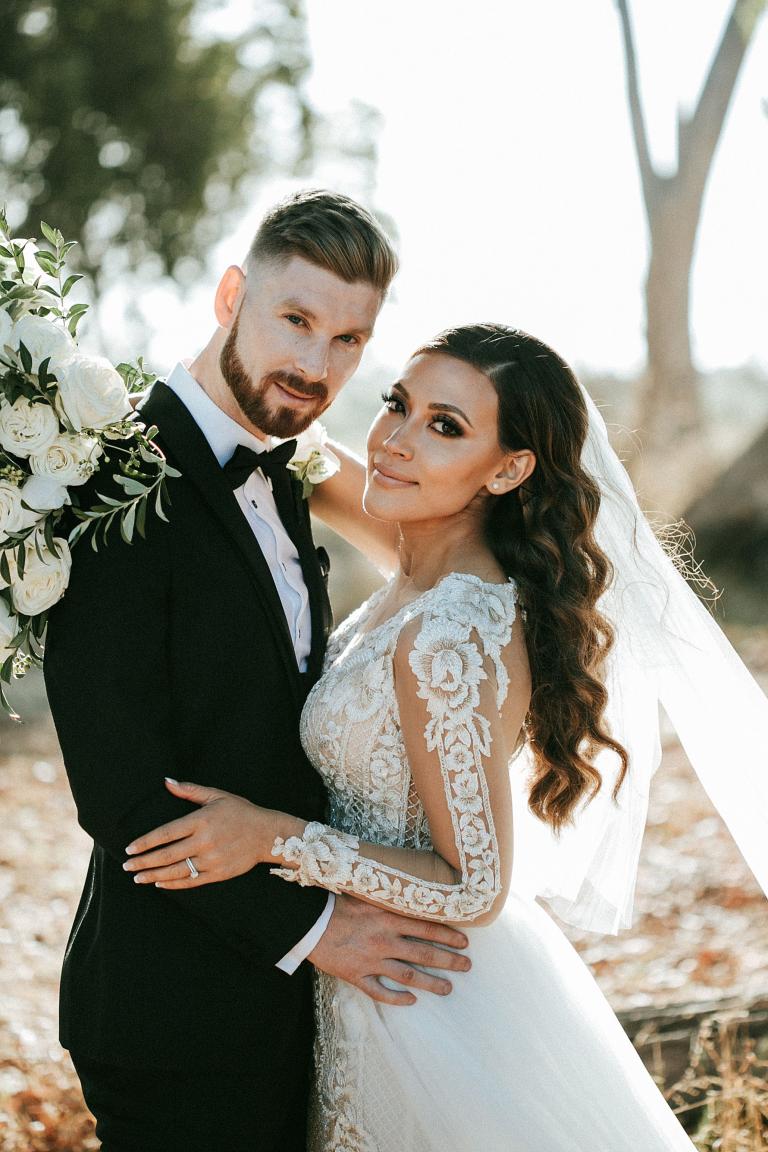 How did you meet your husband? Tell us a little bit about your relationship.

 I first met my husband in 2012 on a freezing cold winter's night out in Perth. I was out with my girls and he was out with the guys. He stopped me dead in my tracks just to tell me how stunning I looked. I laughed at him and though this must be one of his cheesy pick-up lines. We started talking and exchanged numbers. David had recently moved from England to Australia to have a gap year. He was nice, but I thought nothing would come from it as I was about to venture off to Europe for a couple of months. While on my travels I fell in love with Italy and wanted to extend my stay for a year. Being half Italian, I had to come home first and apply for my Italian passport. It wasn't till two weeks before I flew home David contacted me out of the blue. I thought he had forgotten about me, so much time had passed since the night we met. He asked me how I was and when I was coming home. When I told him when I was coming home, he was so persistent on taking me out on a date. I felt bad, I knew that I would have to break the news to him again that I was leaving but this time for a year. I somehow agreed to the date. When I saw him again it felt like I had known him for years. He made me laugh and I knew there was something so special about him. Although I never went back to Italy and got my Italian passport, I met the man of my dreams and over the last 7 years we have bought a house together, travelled to Europe three times and are often visitors to Bali.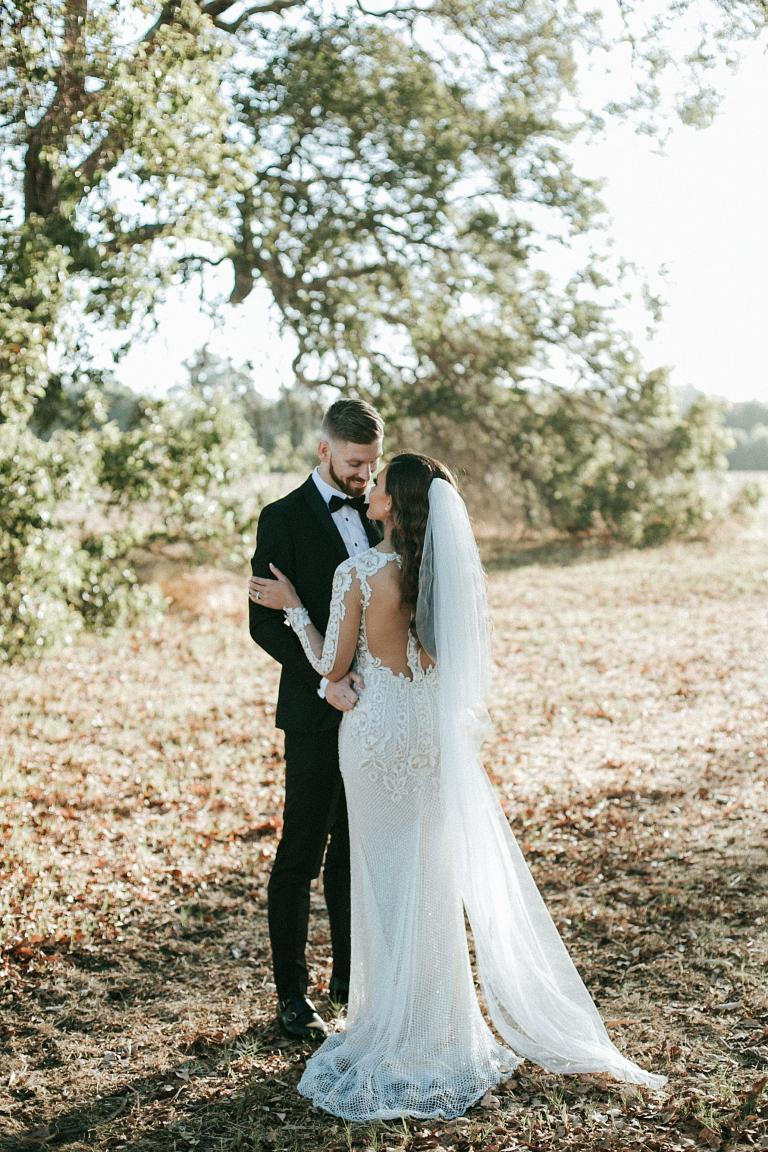 How did he propose?

The city of Paris is my favourite place in the world. David always promised to take me there and so he did. We stayed at the beautiful Hotel Le Meurice and dined at their restaurant. If you have never heard of this restaurant just picture what a room at the Chateau de Versailles would look like! It was amazing, the most beautiful place I have ever been too. We had just finished our dinner and was enjoying the rest of our wine. He stood up out of his chair, walked over to me and got down on one knee and said: "I think it's about time I asked you to marry me". It was perfect and it was magical and of course, I said yes!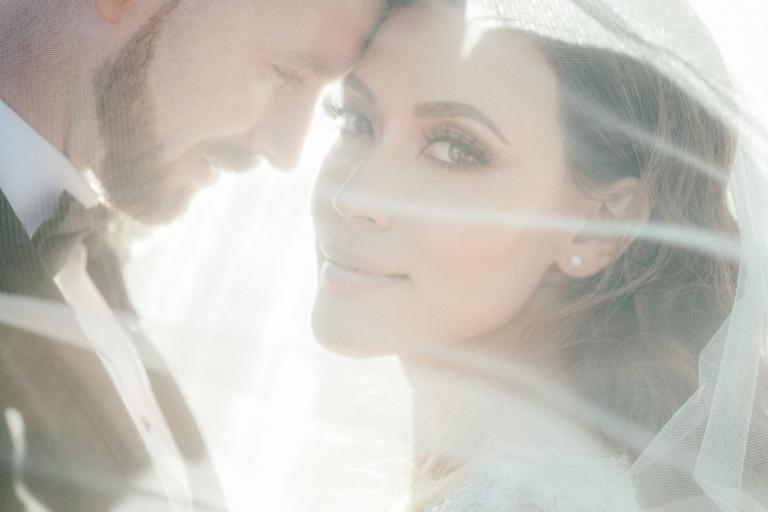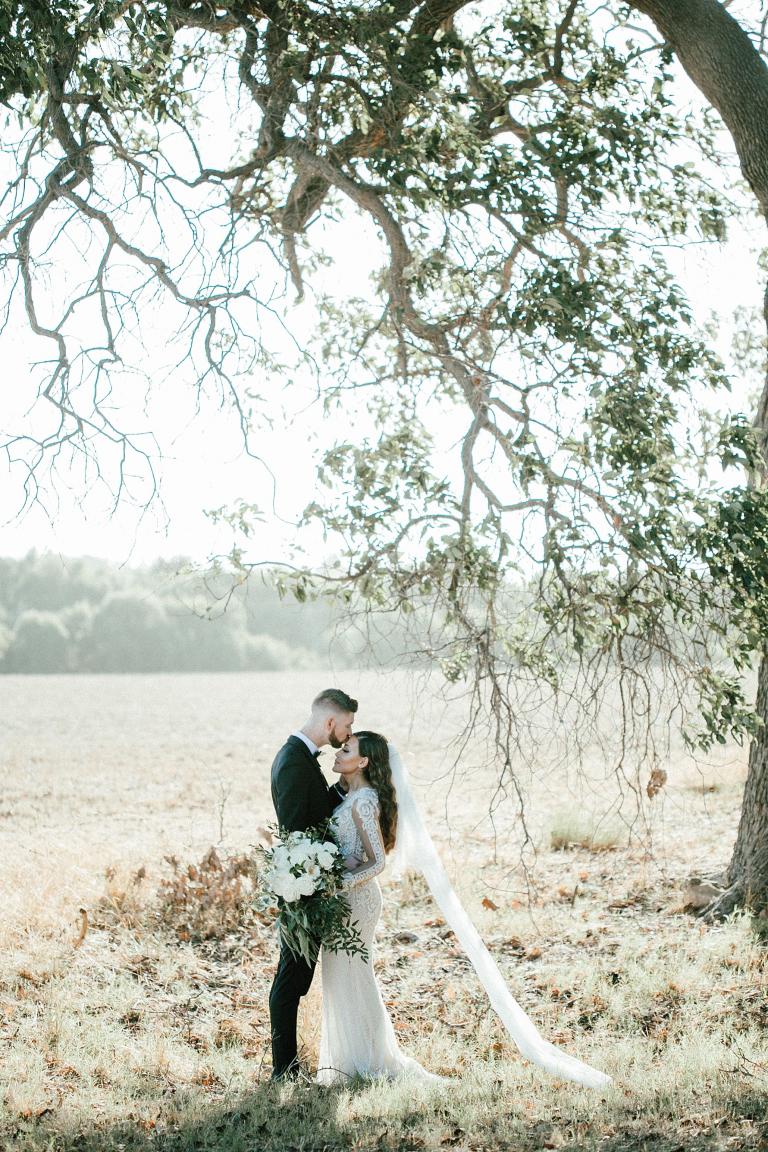 How did you start planning your wedding? What were the first steps?

After David proposed we travelled around Europe for 5 more weeks. I first started planning my wedding the moment I got back to Australia. I hired a wedding planner, chose a wedding date and started to research the main things like venue, church and most importantly the dress! I started to tick things off the list in order of importance I found that made it a lot easier.
Did you do any beauty or fitness prep for your big day?

Yes, my bridesmaids and I decided we wanted to get in the best shape we can for the big day. We all had our own personal goals, mine was to tone up. I worked out three times a week and ate right. On weekends, I would meet up with the bridesmaids and go for hikes. It was a great way to keep each other motivated and plan the wedding at the same time. A month before the wedding I did microdermabrasion treatment and AHA peels to make sure my skin was looking the best it could be.
What was your wedding theme?

I really wanted it to be classic and timeless. Something I could look back on over the years and see no trends, time or era. 
How did you choose your location?

I wanted to get married in the South of Italy but with my dad being too old to travel, we decided to have the wedding in Australia. I searched for wedding locations and my venue popped up. It was too good to be true, it looked like somewhere beautiful in Europe. It was outdoors and under a Marquee, something I always wanted for my wedding. l inquired about availability and booked it straight away. It was the first and only place I looked at and instantly knew it was the venue.
How did you decide on your bridesmaid style?

I wanted something simple but elegant and something that reflected my own personal style. I looked at many designs and colours before deciding. I chose a design that suited all my bridesmaids.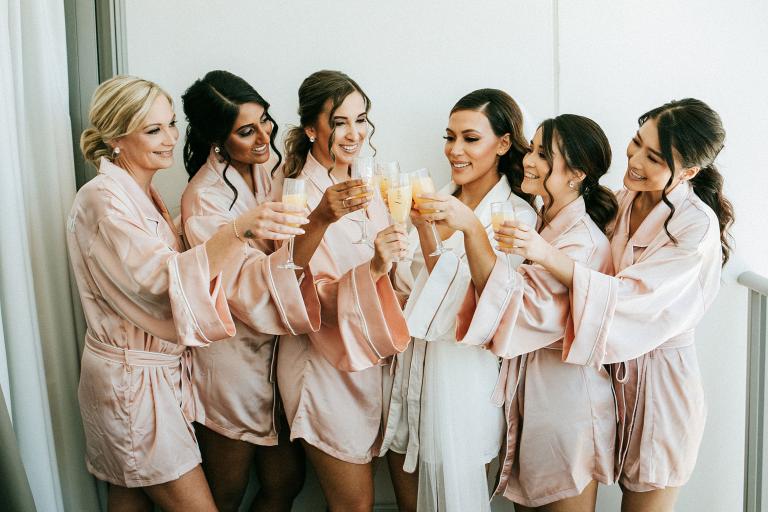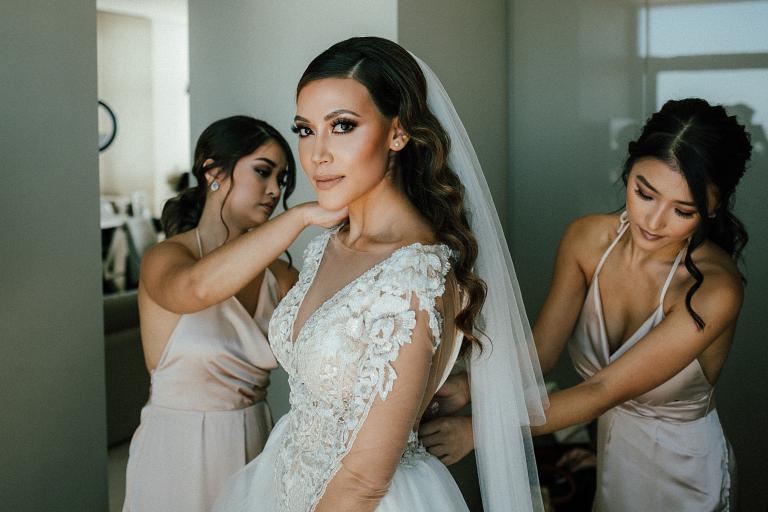 How did you find your perfect dress?

I started following Galiah Lahav in 2014. It was the first bridal page I ever followed and it was not for their bridal gowns. I remember seeing one of their dresses on Instagram and being so amazed by how stunning the designs were. Whenever someone would ask me what my dream wedding dress would be I would always say Galia Lahav. While I was researching bridal stores in my city I came across a store that was hosting a trunk show with Galia Lahav gowns. I booked an appointment and brought my bridesmaids. I tried 4 different dresses and couldn't decide between two, I loved them both. Until the assistant recommended a different style of dress, one that I didn't see before. She thought I would like it and it was called the Bella gown. I tried it on and when I looked at myself in the mirror, I thought "Oh my God David will cry when he sees me in this". Happy tears of course. That is how I knew this was the dress for me.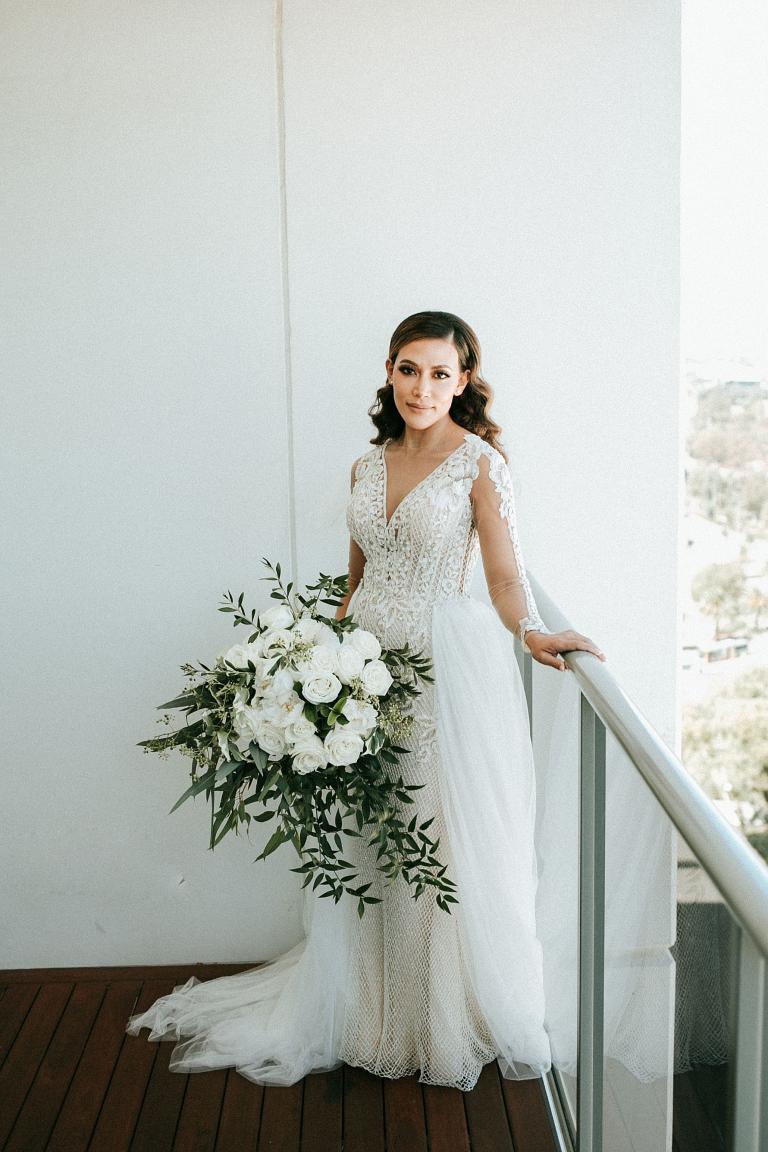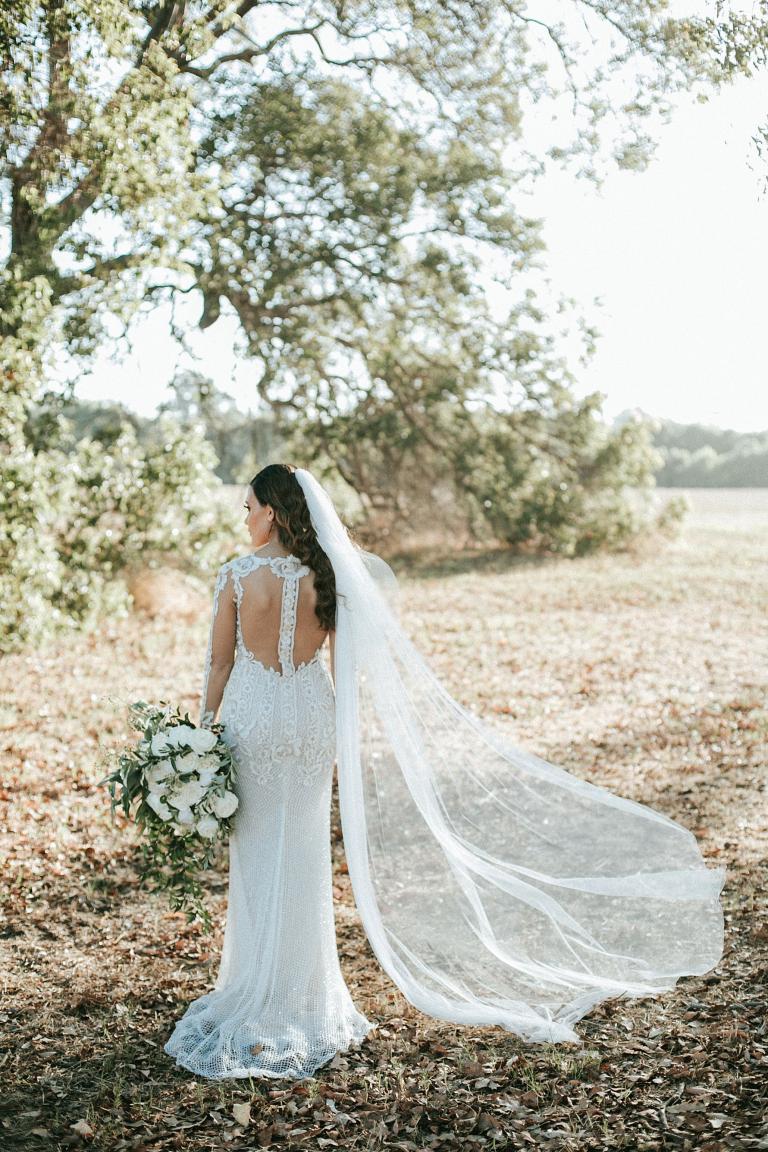 How was your experience with the Galia Lahav brand?

The experience was wonderful and amazing, they really did make my dreams come to life.
What was the most important thing for you and your husband when planning your wedding?

Don't try and tackle everything at once. Start with the most important things and then work your way through the list and remember to enjoy this time together. 
What was your first wedding song?

I walked down the aisle to Turning Pages by Asleep At Last . Our first dance was Kiss Me by Ed Sheeran.
What did you enjoy the most about planning your wedding?

The one thing I enjoyed the most about planning my wedding was really making it our own and doing it the way we wanted to remember it by. I enjoyed seeing all our ideas and long hours of planning come to life.
What advice would you give to all our future brides?

I would say, do what makes you happy. It's a day that you will remember forever so do it exactly the way you want and try and enjoy this special time because it goes by so fast.
What moment from your wedding will you never forget?

A moment from our wedding I will never forget was slow dancing with David outside, under the fairy lights just the two of us. The DJ played a song we use to listen to when we started dating. My eyes were closed and my head was leaning on his shoulder and I began to tear up, as I remembered the two young kids we were. And how those two young kids would have never imagined all the memories and accomplishments we have achieved together. It was such a real and special moment I will never forget.
Finish your registration for {City} Trunk Show