FREE SHIPPING & RETURNS WORLDWIDE!

DUTIES & TAXES COVERED WORLDWIDE
Find your nearest boutique
Our #GL Bride of the week is the lovely Brooke Sanden, who celebrated her nuptials in our GIA gown. Brooke and her fiancé Jeff exchanged vows and made it official with a romantic lakeside wedding in Italy. In the following interview, Brooke shares her unique GL Bride experience along with the moments she'll treasure forever! As told by Brooke:
What's your favorite thing about the dress?

I loved the embellishments of it and the way the tulle had so much movement as I walked around. I really couldn't imagine a more perfect dress, especially in Italy.
What is one piece of advice you would give to other brides-to-be?

Just relax and enjoy it. You've waited for this day, anything that goes "wrong" is not worth stressing about. No one will notice if your vision didn't come out perfectly, and you'll only remember the good things when looking back. Thankfully, I took that advice early on and was able to stay very relaxed throughout 2 years of postponements and country shutdowns!
What was the highlight of your wedding?

Having essentially everyone we love in one place. Some of our family members we hadn't seen since 2019, it was really special to be able to spend a few days with everyone.
How did you know your dress was 'the one'?

When I put it on, I just loved it. I have countless pictures of me prancing around the shop hugging the skirt of the dress. It is the embodiment of myself and Italy in a dress. Easy going, style, and timeless.
Who had the best reaction to your dress?

My husband! Early on I had asked him what he thought my dress would be, and he said long sleeve, and tightly fitted. He was (pleasantly) shocked it was so different than what he had expected. He also wasn't expecting to actually care about the dress beyond thinking that it was just nice, he told me later it left him speechless.
What was your favorite part of your wedding dress experience?

It just made me feel so special and added that extra feeling of luxury to the day. I had kept it safely hidden away in our NYC apartment for 2 years, to finally be able to wear it and feel so beautiful in it was just everything to me.
What is one memory from your wedding day you will never forget?

I had secretly engraved something on the inside of my husband's ring and just seeing his face when I told him was the best ever.
How did you meet your husband?

The classy way, in a nightclub. We chatted for a bit that first night and then went our separate ways without exchanging numbers. A week or so later I went with a new friend to a guy's house that she was seeing, low and behold Jeff was his roommate, and the rest was history!
How did you find working with the team at Galia Lahav?

I loved it! It was so seamless and fun. I had gone to other bridal shops and just wasn't loving anything. When I went into Galia Lahav, wedding dress shopping shifted into a memorable, and luxe experience.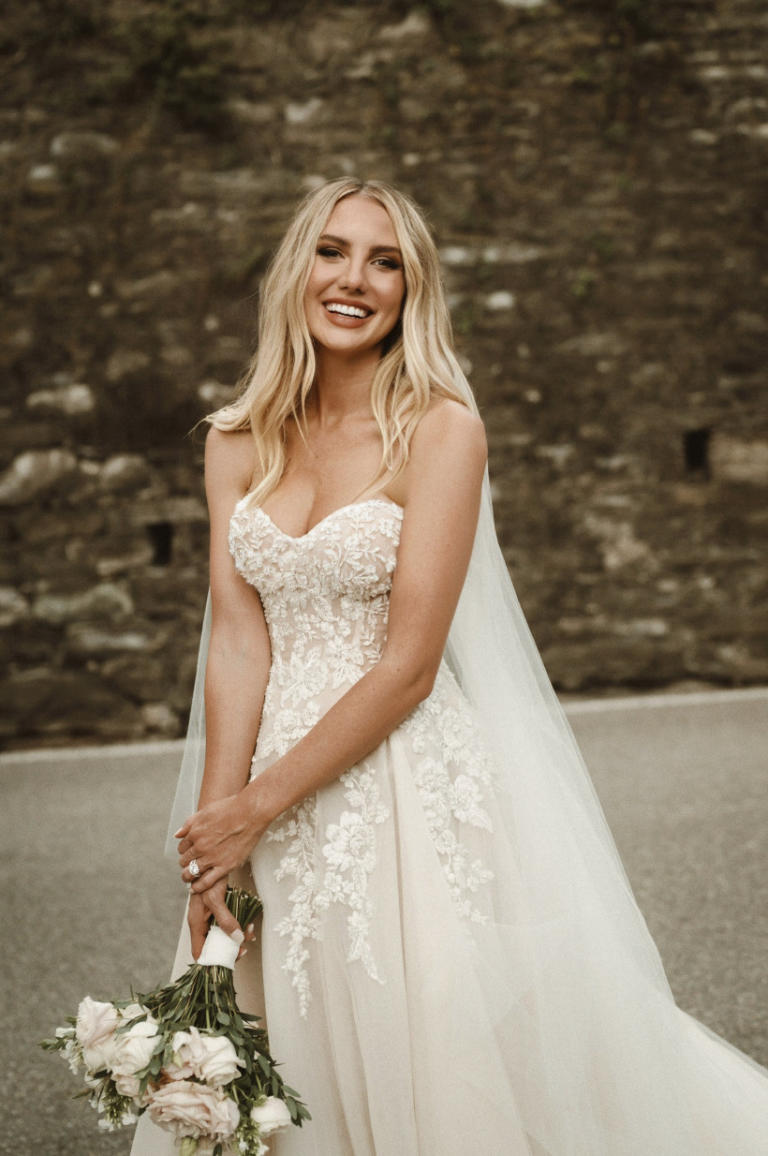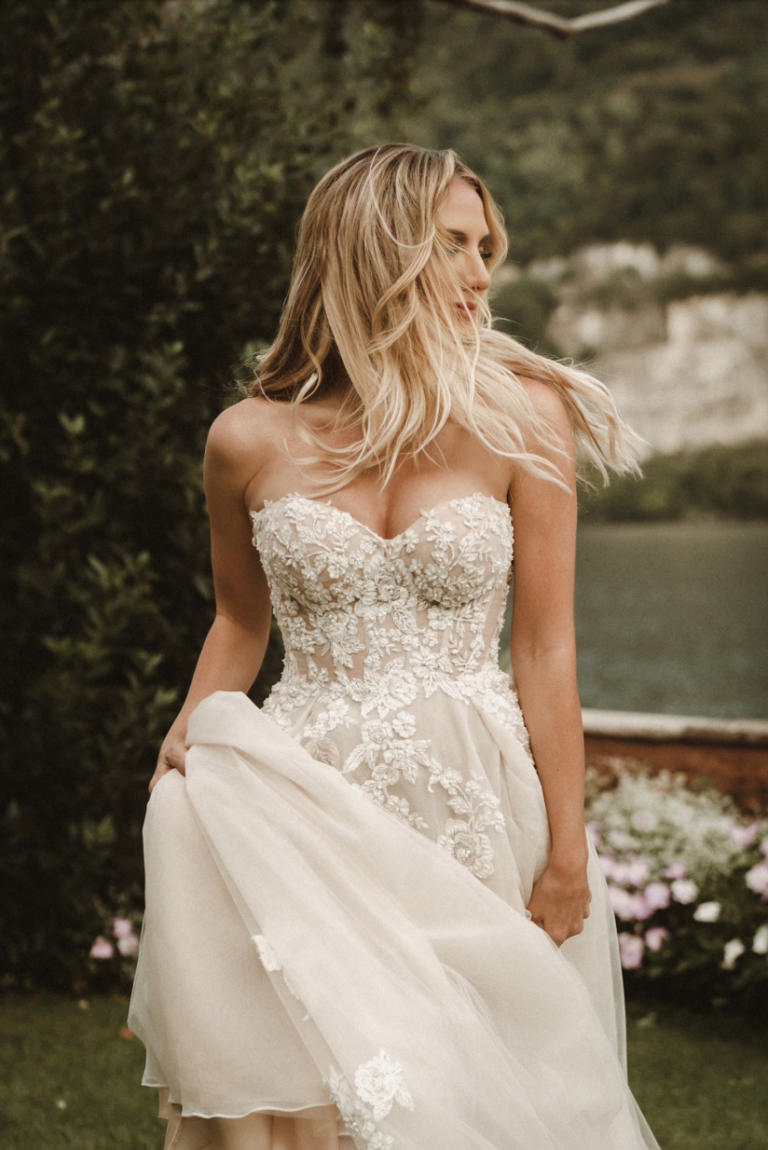 How did your husband propose?

Did you know it was coming? He originally was planning to propose on our 6 year anniversary, but it was pouring rain so he moved it at the last minute. He gave himself away when the very next day he suggested a park picnic at sunset and then asked me to put on the same dress as the night before. I played along, and as we were about to leave he goes "oh! I forgot something!" and runs back to grab the ring. He ended up taking me to the wrong park, almost missing the sunset. When we finally got to the right spot there were rose petals, a photographer, and a violinist, all of which he pretended wasn't there. He finally asked, and I said (true to my California roots) DUH! Safe to say, the proposal was exactly how I imagined him planning a proposal would be.. chaotic, well-intentioned with hilarious mishaps, and very sweet
Finish your registration for {City} Trunk Show