FREE SHIPPING & RETURNS WORLDWIDE!

DUTIES & TAXES COVERED WORLDWIDE
Find your nearest boutique
"The fit, style, cut, design everything was amazing, and I could not believe how perfect it fit my body." That's how our GL bride of the week, Breeya Engel, describes her experience with her wedding dress, the GALA 904. Learn more about Breeya's wedding at the following interview. As told by Breeya:
How did you meet your husband?

I met my husband at the law firm that we both work at. He is the managing partner of the law firm, and he actually hired me as a law student to work at the firm. Initially, our relationship at the firm was platonic, however with a year, sparks started to fly, and we began dating, and we have been together ever since. Presently, we still work together at the law firm every day.
How did you he propose? Or did you propose? How long did you date before he proposed?

We dated for just over 5 years before he proposed to me. He proposed in Penticton, British Columbia, Canada, at our favorite winery called Vanilla Pod at Poplar grove which in a grassy meadow overlooking the lake.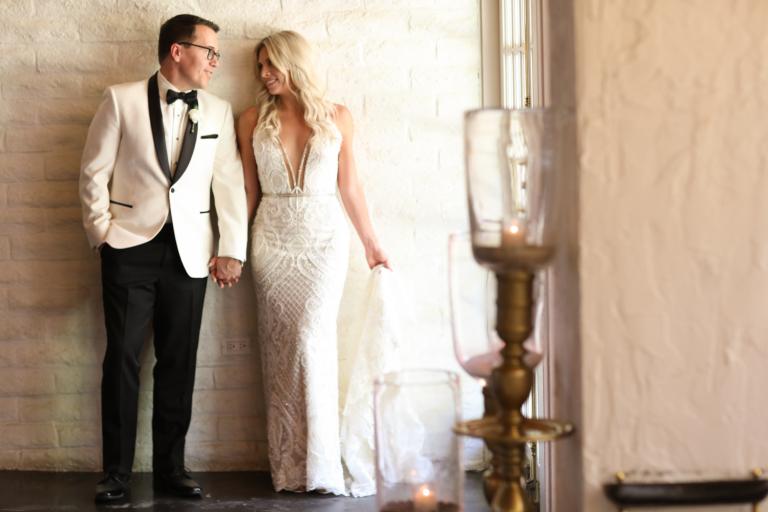 How did you find your perfect dress? And how did you decide to buy it?

I actually did not try on very many dresses before finding The One. I tried a few dresses on in my hometown of Calgary, but I really wanted something unique and different and something that no one else had ever seen or could also buy. I decided to go on a girls trip to Los Angeles with my mother and one of my bridesmaids, Sarah, to shop for my wedding dress. I booked a few appointments at different bridal stores, and I had not intended on shopping at the Galia Lahav store in Los Angeles as I knew most of the dresses were out of my price range and were not really the style I was looking for. However, I figured since I was already down there I should book an appointment to at least see the dresses and try them on for fun if anything. We arrived at the Galia Lahav flagship, and I immediately fell in love with all of the dresses. They were so much more beautiful and stunning in person than I ever could have imagined. One of the associates took me around and assisted me in picking out dresses, and we made sure to stay within a reasonable price range that I gave her. I tried on approximately 6-8 dresses, and I did like several of the dresses. However, as soon as I tried on The One, it was like it was made for my body. The fit, style, cut, design everything was amazing, and I could not believe how perfect it fit my body.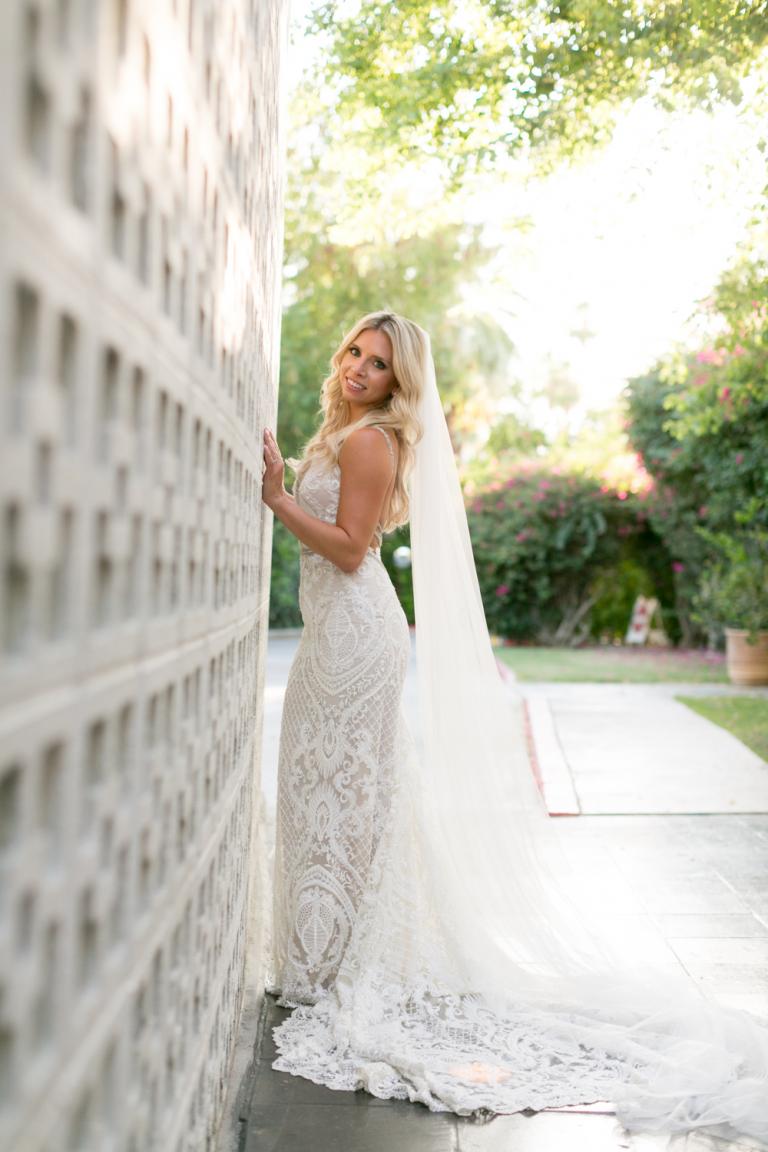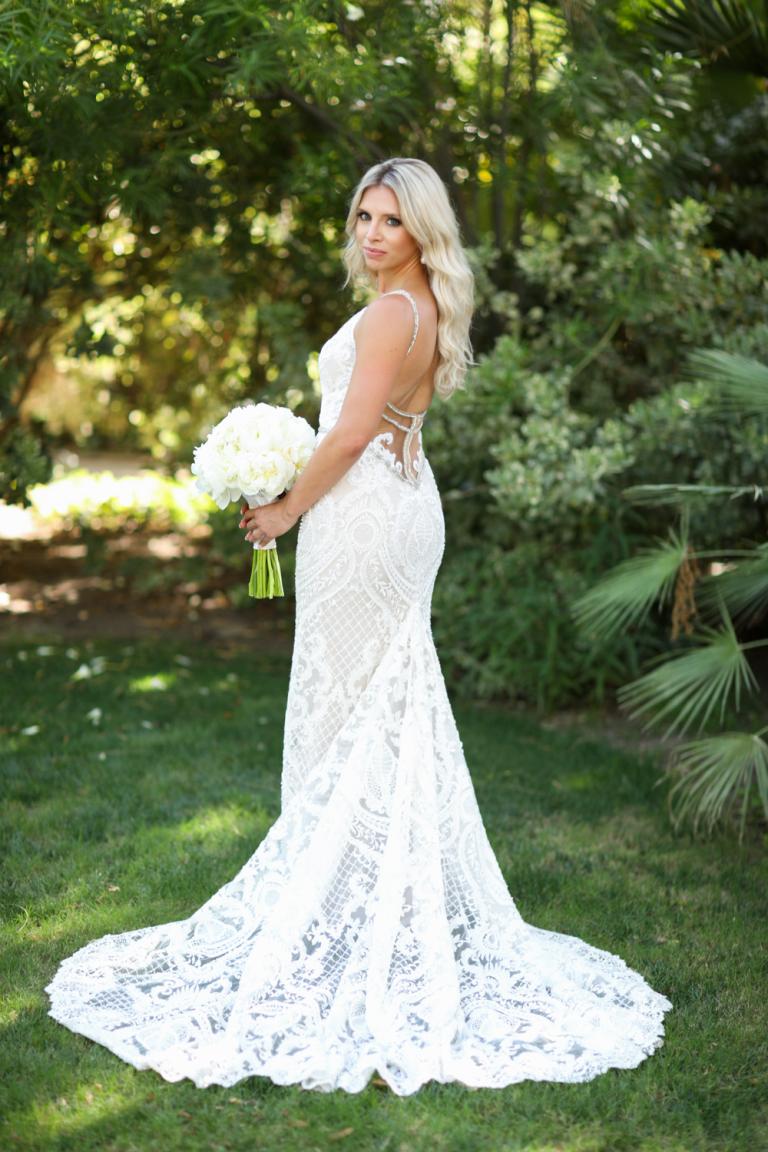 Where was your wedding?

My wedding was in Palm Springs, California at the Parker Palm Springs Hotel on June 10, 2018.
What was the theme? Did it require special planning? Share with us.

The theme was modern classic; my colors were white with gold accents and greenery. All of my bridesmaids wore ivory dresses, and all of our flowers were white. We had lots of white flowers and greenery everywhere, with gold accents and candles. I had an amazing wedding planner who assisted me throughout the planning process, Joey Lizotte at Artisan Events Floral Décor in Palm Springs. The Parker Hotel was also amazing to work with and helped bring my vision and wedding to life.
Which was your favorite part?

My favorite part was walking down the aisle with my parents and seeing all of my family and friends, and also the dance party at the reception and dancing the Hora.
How was your experience with the Galia Lahav brand? How did it start? Did you know the brand prior to your engagement? Where did you meet the brand initially?

My experience with Galia Lahav was excellent. My first encounter was at the flagship store in Los Angeles. However, I had been following Galia Lahav on Instagram for a long time and also had viewed the website and researched the dresses many times before. The experience at the flagship store was very private and special, and the selection of dresses was amazing.
Where did you purchase the dress?

 I ended up not purchasing my dress at the flagship store in Los Angeles, even though I knew then that I had to have that dress for my wedding. As I am from Canada, I talked to the associate and she advised me of a store in my hometown that carried the brand and she said it may be easier to order from there in order to get it shipped easily right to Canada and avoid having to return to Los Angeles for alterations. I contacted the store called 'The Bridal Boutique' in Calgary, Alberta, and they advised me they did not carry my specific dress in store but they could special order it for me from Galia Lahav. So as soon as I returned from my trip, I went straight to the Bridal Boutique and ordered the dress!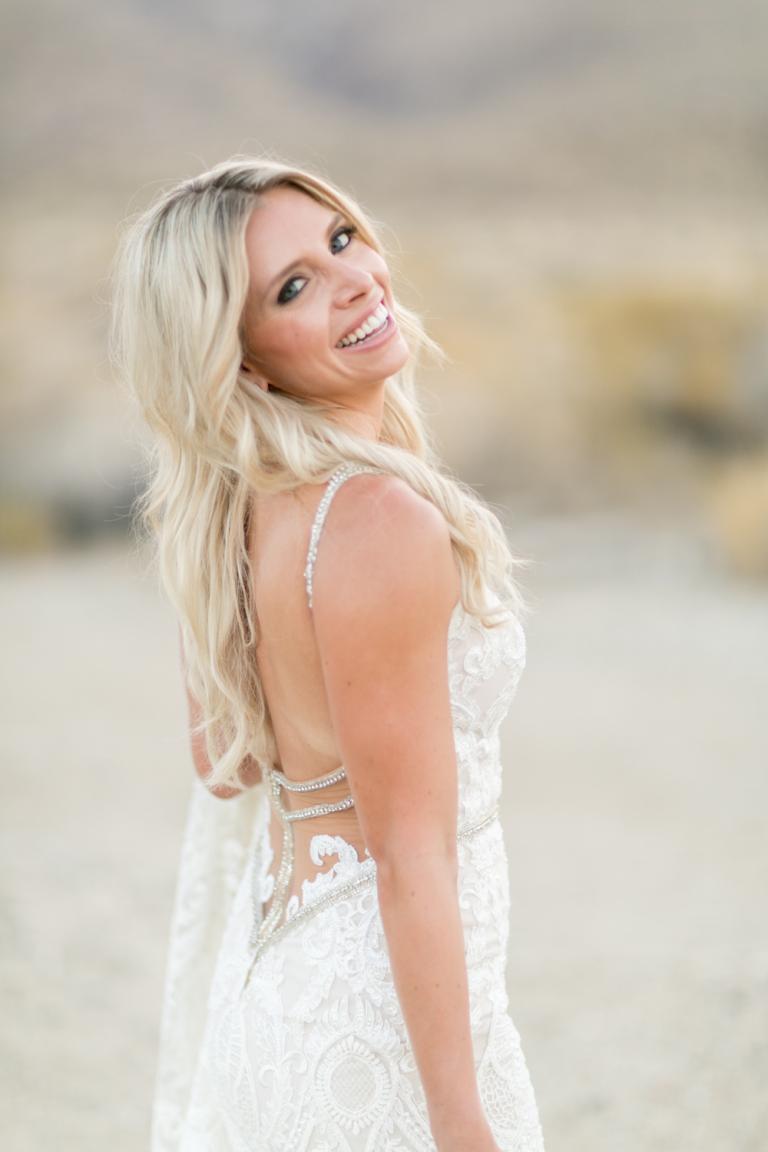 What did you enjoy the most about planning your wedding?

I loved picking out my flowers and décor for the wedding and planning the vision for what it would look like on my day. However, my favorite part about planning the wedding and my wedding day was my dress. It was such a dream and just the absolute perfect dress for me, I could not have envisioned it any better. The number of compliments I received and still receive from people looking at my photos about my dress is crazy, people truly were obsessed with the dress and so was I.
Was your wedding the way you dreamed it?

My wedding day was a perfect day, everything went smoothly, there were no issues, the venue and setup were amazing, the food was excellent, and all of my close family and friends were there to celebrate with us. The only thing I would change is that I wish it would have lasted longer and not gone by so quickly!
Finish your registration for {City} Trunk Show