FREE SHIPPING & RETURNS WORLDWIDE!

DUTIES & TAXES COVERED WORLDWIDE
Find your nearest boutique
Our beautiful GLbride of the week is: Annie Barbaro She wore the Arabella gown from the Le Secret Royal and looked like every bride's fantasy.
Annie first met her husband, Andrew, during a rehearsal class for an acting school she was attending five years ago in Sydney. Their relationship began as a two year friendship before finally blossoming into something more. They were only officially dating for about a year when Andrew proposed, and the rest is history.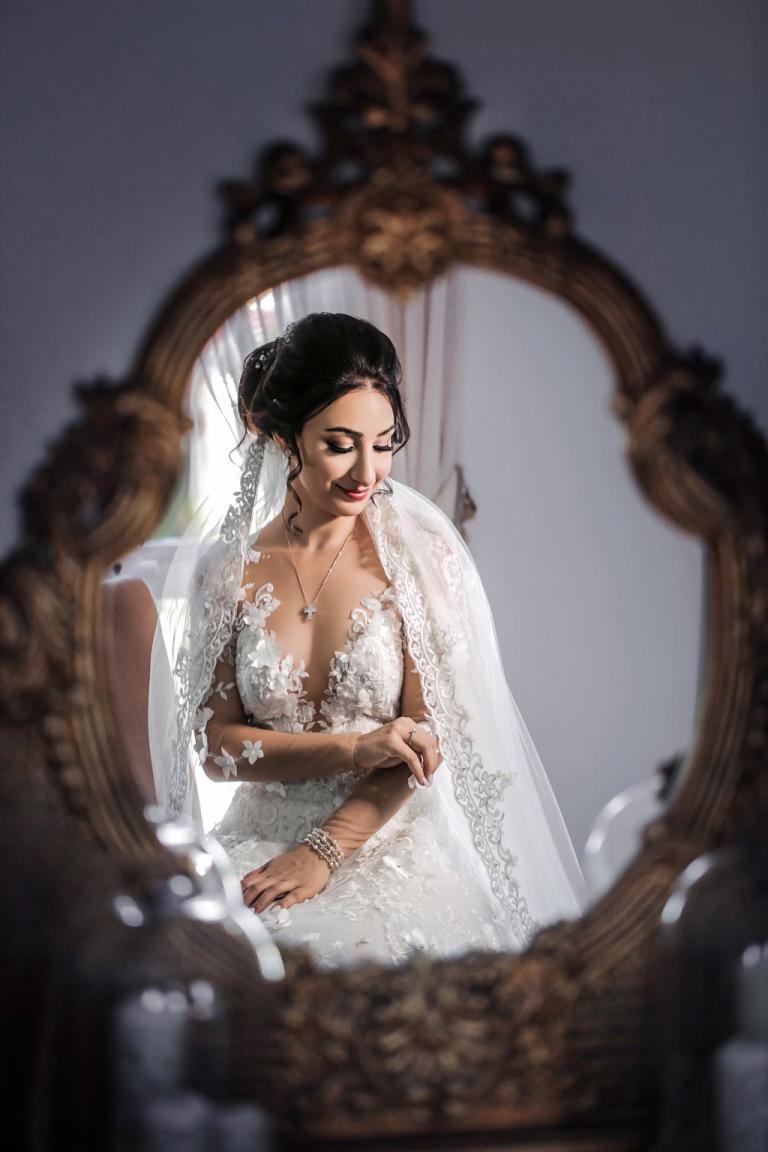 On the night of the proposal, Andrew told Annie he was taking her to dinner, and he had their taxi driver let them off under the Sydney Harbour Bridge because "he wanted the restaurant to be a surprise". Andrew took out his phone to pretend to take a selfie, but before Annie knew it he had put on Ed Sheeran and was down on one knee asking her to marry him.
Annie had always been a fan of Galia Lahav after discovering the brand through a google search and planned to wear her on her wedding day. Immediately after the engagement, Annie attended our trunk show in Sydney. She tried on the Arabella and knew right away that it was the one. She fell in love with the romantic elegance of the design, and the way in which the dress shapes itself around the contour of the body.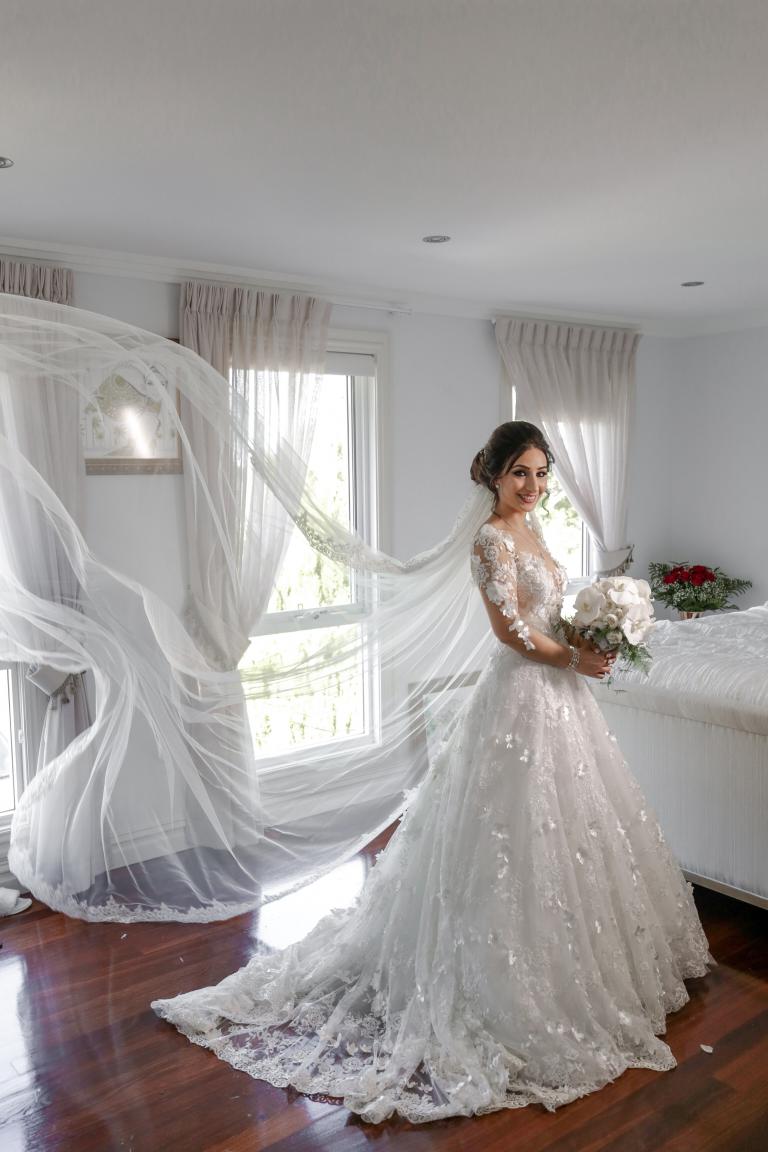 Next came the wedding planning! The ceremony was held at St Marks Catholic Church in Drummoyne because Annie and Andrew are both Catholic. The theme of the reception was enchanted forest meets an old forgotten castle, with a classic feel combined with that long forgotten fairy tale. Annie and Andrew both feel that they are both kids at heart, so they held their reception at Luna Park's Crystal Palace on Sydney Harbour. While they hired a decorating company to alleviate the stress of planning, Annie and Andrew made some of the ornaments themselves to help save on some of the hefty costs.
Overall, Annie's favourite part of her wedding was walking down the aisle and spending the night dancing away. She is Lebanese, so she loved dancing to the traditional music and being surrounded by all her family and friends. Each day that Annie spent planning her wedding, she knew that she was one day closer to spending the rest of her life with the man she loved.
Finish your registration for {City} Trunk Show